| Recipes |
Ice Dreams
| August 9, 2022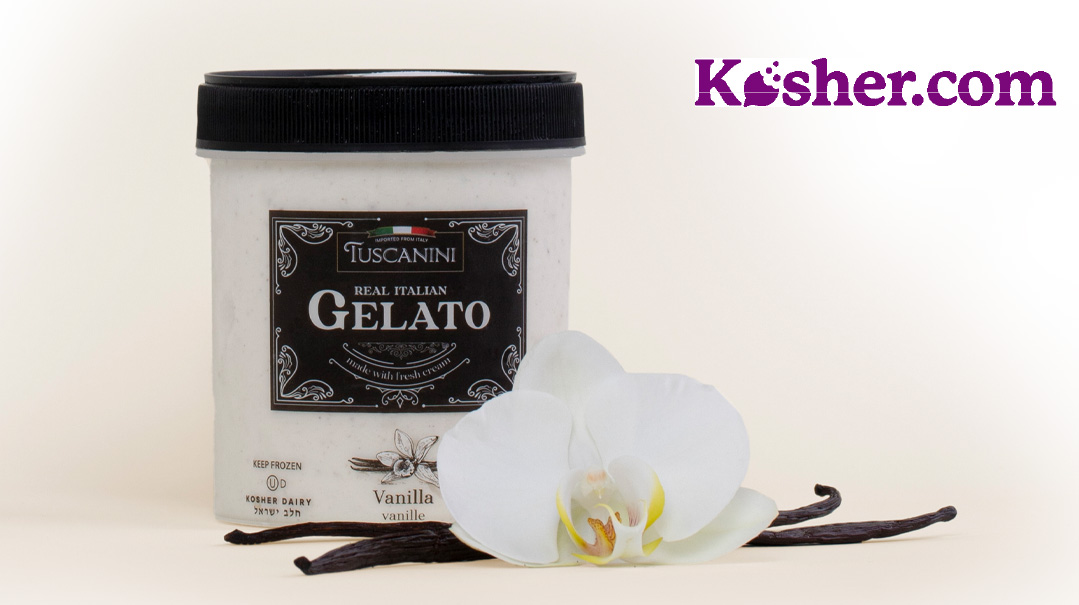 We asked, and, boy, did you deliver! When we put out a call for you to share your favorite ice cream mix-ins with us, using Tuscanini Vanilla Gelato, we hadn't quite expected such an incredible and enthusiastic response. You gave us everything from bright citrus flavors to deep chocolate variations, from caramels to crunchies, and literally everything in between. In fact, we called in the big guns, namely one Danielle Renov, to help us sift through the hundreds of submissions until we landed on these ten final recipes, which, of course, we had to test in person in the kosher.com test kitchen. Wait, why are we talking so much? We want to dig in! But first, join us in wishing our winner Suri Hoffman a hearty congratulations!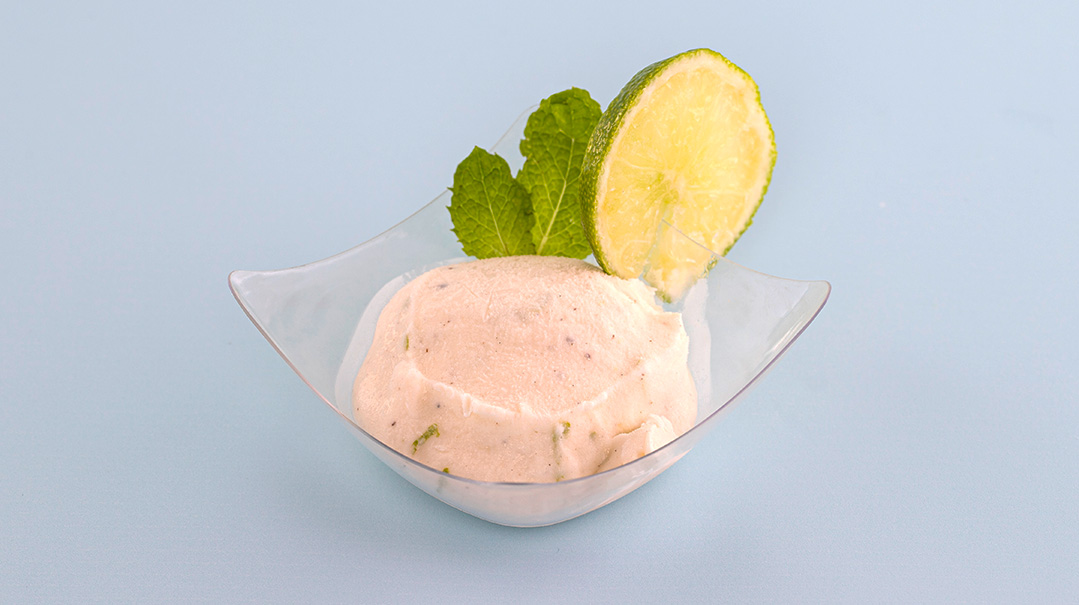 Key Lime Ice Cream
Recipe by Suri Hoffman
Your guests will never guess how simple this was to put together!
1 pint Tuscanini Vanilla Gelato, slightly thawed
¾ cup vanilla custard
juice of 2 limes
1 tsp lime zest
Mix all ingredients together and enjoy!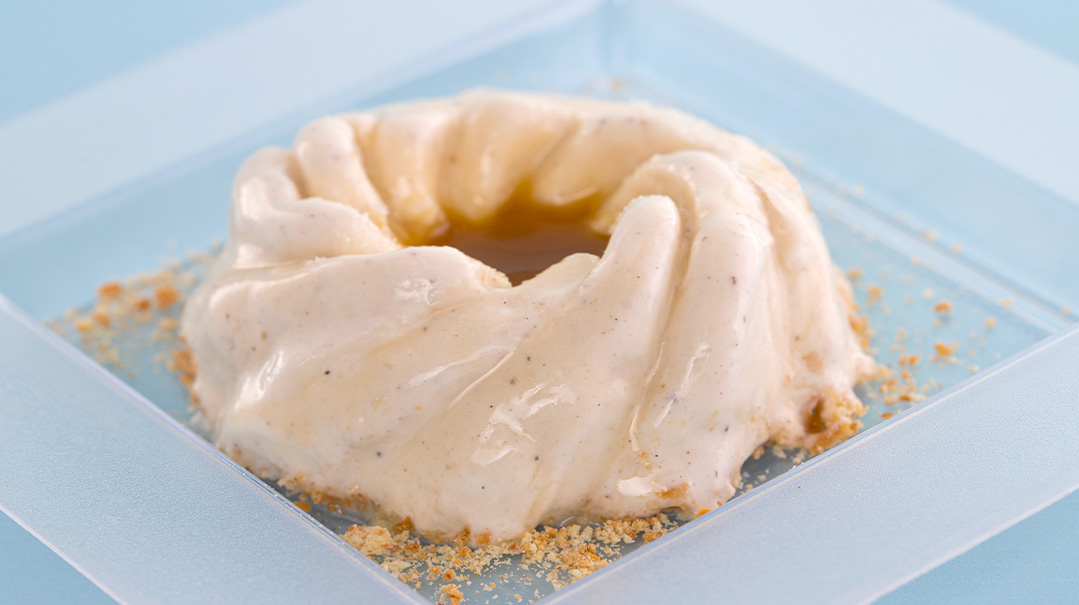 Salted Caramel Ice Cream Cake
Recipe by Chany Greenberg
Vanilla ice cream gets transformed into a striking cake.
1 pint Tuscanini Vanilla Gelato
Salted Caramel
1 13.5-oz (380-g) full fat coconut milk
½ cup sugar
½ tsp sea salt
1 tsp coconut oil
1 tsp vanilla extract
Crumbs
1+ pkg honey graham crackers
⅓ cup caramel
Garnish
chocolate chips, white chocolate chips, and caramel chips
In a small pot over medium-high heat, combine coconut milk, sugar, and salt. Bring to a boil (keeping a close eye on it, as it can quickly boil over), then immediately lower heat, keeping the sauce at a light simmer.
Simmer for 30–40 minutes, stirring occasionally. As the sauce reaches the last 5–8 minutes of cooking time, stir more frequently to incorporate the darker caramel bits from the bottom into the sauce.
Once the sauce has turned a dark amber and has thickened to coat the back of a spoon, remove from heat and stir in coconut oil and vanilla extract. Allow to cool slightly (until you can touch it).
To make the crumbs: Crush graham crackers and combine with caramel until a crumble consistency forms.
To make the cake: Allow ice cream to melt just slightly. Mix ice cream with approximately 1⁄3 cup of the slightly cooled caramel sauce until fully incorporated and the ice cream is more of a caramel color.
Shmear the caramel in streaks along the inside of a silicone cake mold.
Pour half the ice cream mixture into the mold and then swirl in half the remaining caramel sauce. Pour in remaining ice cream and swirl in remaining caramel.
Top with crumbs and freeze until very solid (preferably overnight).
To decorate: Flip the cake out of the mold. Melt and drizzle each of the chocolate/white chocolate/caramel chips over the cake.
Remove from freezer about 1⁄2 hour before serving.
Tip: You can really cheat by buying the caramel and adding sea salt to it, but homemade is much better!

Italian Supreme
Recipe by henny felsenburg
I'm excited to present a delicious summery treat combining two perennial Italian favorites — gelato and the Napolean. There are many speculations as to why the delicious pastry was named that way. According to one theory, it was created by an Italian chef from Naples, who named it Napolitano after the city he was from. Enjoy!
1 pkg mini Gefen puff pastry squares (36-piece pkg), defrosted according to pkg instructions
1 pint Tuscanini Vanilla Gelato
oil, as needed to coat puff pastry
2 Tbsp sugar
1 Tbsp cinnamon
2 Tbsp confectioners' sugar (or as needed), for dusting
Preheat oven to 400°F (200°C). Line a baking sheet with parchment paper.
Place desired number of puff pastry squares on baking sheet. (Every two squares will yield one Napoleon.)
In a small bowl, mix cinnamon with sugar. Lightly smear a drop of oil on each puff pastry square and generously sprinkle the cinnamon mixture on top. Prick each square a couple of times with a fork so the pastry shouldn't puff up.
Bake for 10–15 minutes until lightly golden. Allow to cool for about 5 minutes.
Remove gelato from freezer (no need to defrost). Place a gallon-sized ziplock bag over a bowl.
Spoon the gelato towards one corner of the bag. Twist the top of the bag to seal like a pastry bag. Snip a small corner off the bag.
Using a knife to help you, pipe the gelato onto the cinnamon-coated side of the puff pastry square. For optimal presentation, create nine small stripes of gelato per square. Cover the square with another square, cinnamon side down. Repeat with remaining puff pastry squares.
Decorate each Napoleon with a generous dusting of confectioners' sugar.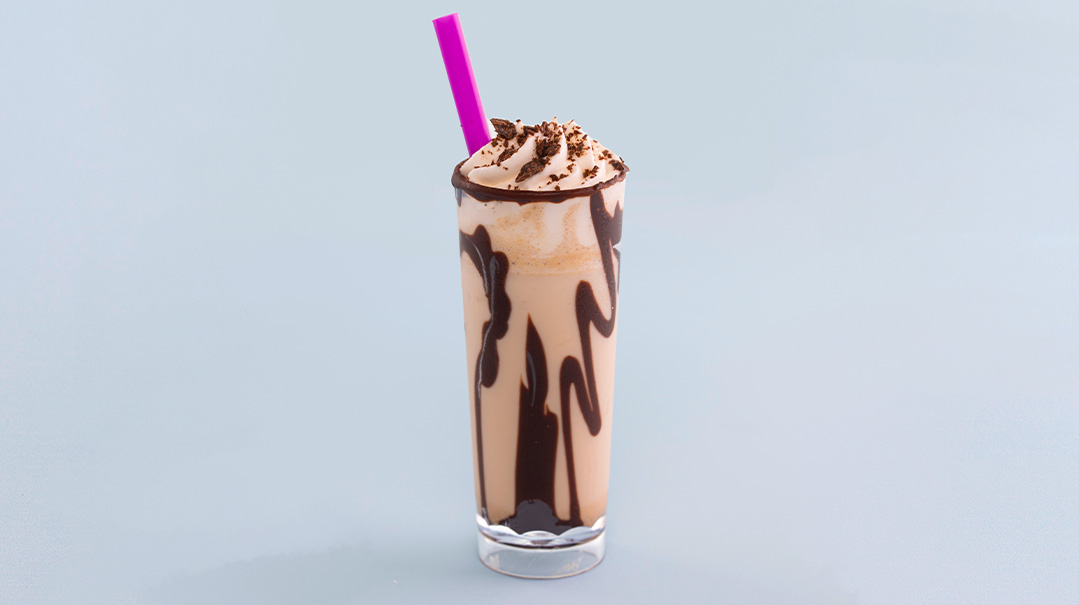 PB + C Milkshake
Recipe by Baila Israel
Mix it up for heaven in a cup!
2 cups Tuscanini Vanilla Gelato
2 Tbsp peanut butter
1 shot espresso
1 cup milk
1 tsp vanilla
1 cup ice
chocolate syrup
Blend the first six ingredients in a blender.
Pour chocolate syrup around the inside of a milkshake cup. Pour in mixture and top off with a large milkshake straw. Enjoy!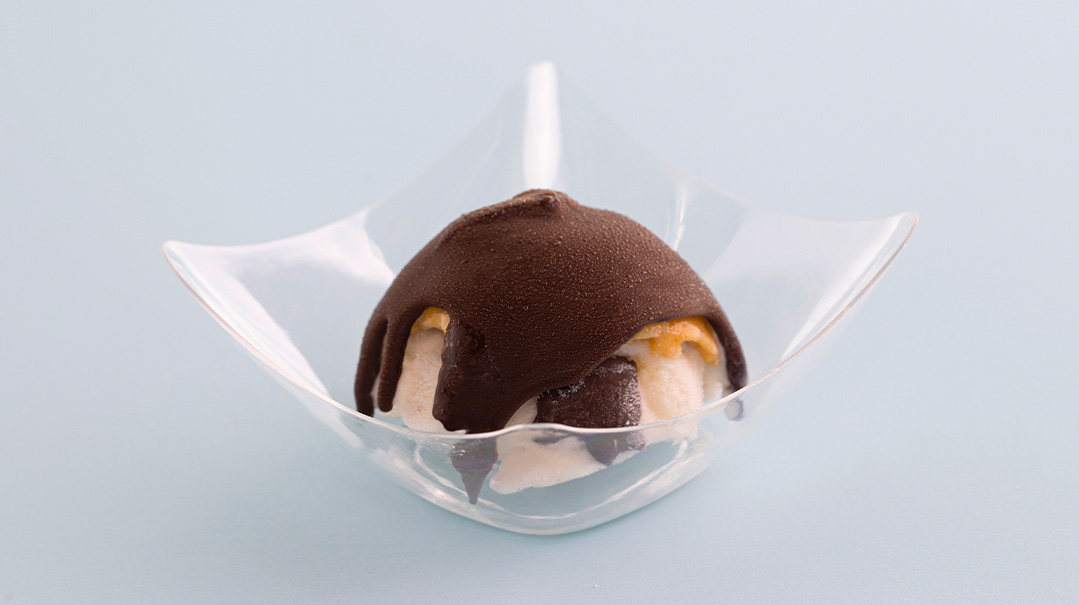 Loaded Bonbons
Recipe by A.W.
My grandmother is famous for her bonbon recipe and I decided to take it up a notch here.
This recipe may seem complicated at first, but once you get it, you got it. And the results are a hundred percent worth it!
Peanut Butter Crunch
¼ cup oil
1 cup peanut butter
1½ cups confectioners' sugar
1½ cups Rice Krispies
Ice Cream Cubes
Tuscanini Vanilla Gelato
caramel cream
Coating
good-quality baking chocolate
To prepare the crunch: In a medium pot, melt oil and peanut butter (heat just until melted so it doesn't burn), stirring occasionally. Once melted, turn off heat and add confectioners' sugar and Rice Krispies. Mix until fully combined. Let cool; refrigerate for 20 minutes to firm up.
Prepare a parchment-lined baking sheet. Remove crunch from fridge and place three heaping spoonfuls on the baking sheet. Spread out as thinly as possible into a rectangle and place into the freezer. Return remaining crunch to the fridge.
Into each section of an ice cube tray, spoon about half a teaspoon of caramel. (I used a tray that makes small domes.) Fill the rest of the section with ice cream. Freeze for about 1½–2 hours until completely frozen.
To assemble: Remove the flattened crunch and ice cream cubes from freezer.
Starting from one side, place an ice cream cube about 2 inches (5 cm) from the side of the crunch rectangle, and cut a circle around the cube, leaving 2 inches around the cube (more or less depending on the size of your cube — as you go along, you'll see exactly how much crunch you'll need).
Lift and fold each side of crunch to fully cover the ice cream (a knife is helpful with this).
Add more to the top or cut off excess as needed. As each ball is made, put it straight back into freezer to harden. (You'll be able to fix the shape after it freezes, if necessary.)
Once the loaded bonbon is completely frozen, melt your favorite good-quality chocolate in a pot (watch carefully so doesn't burn). Dip each bonbon into chocolate to coat evenly.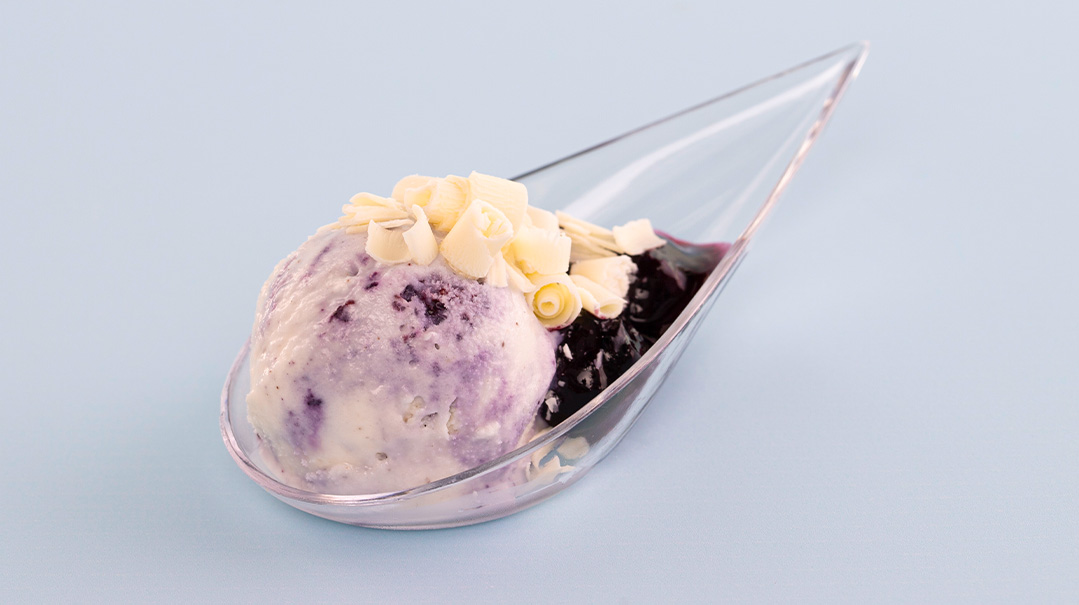 White Chocolate-Blueberry Ice Cream
Recipe by Chaya Isaacs
The combination of creamy ice cream interspersed with blueberry sauce just hits the spot.
White Chocolate Ice Cream
1 pint Tuscanini Vanilla Gelato, slightly thawed
¾ cup white chocolate cream
2 tsp white liqueur
Blueberry Sauce
2 cups frozen blueberries, thawed
⅓ cup water
½ Tbsp cornstarch dissolved in ½ Tbsp water
Garnish
4 oz (110 g) white chocolate chips
Stir white chocolate cream and liqueur into ice cream — it's okay if cream doesn't dissolve completely. Refreeze ice cream while making blueberry sauce.
For blueberry sauce, place berries and water in a small pot. Stir in dissolved cornstarch and cook over medium heat, stirring, until mixture is syrupy and coats the back of a spoon. Cool.
Remove ice cream from freezer and thaw slightly again. Mix half of blueberry sauce lightly into ice cream, leaving pockets of white among the swirls of sauce.
To make garnish, melt white chocolate and spread on a lined baking sheet. Freeze until firm and break into shards.
Serve scoops of ice cream over remaining blueberry sauce. Garnish with white chocolate shards.
Apple-Pie Chimney Ice Cream Cakes
Recipe by C. G. G.
A show-stopping dessert that's well worth the effort.
YIELDS 4 CAKES
Dough
½ cup milk
1¾ cups flour
2 Tbsp sugar
1 packet active dry yeast (¼ oz/30 g)
¼ tsp kosher salt
2 large egg yolks
8 Tbsp butter, divided and melted
Coating
½ cup sugar
1 Tbsp ground cinnamon
Filling
1 Tbsp butter
2 Tbsp brown sugar
2 Cortland apples, cut in half and thinly sliced
½ tsp cinnamon (optional)
For Assembly
1 3.5-oz (100-g) bar white chocolate
vanilla custard
1 pint Tuscanini Vanilla Gelato
Place milk into a bowl and microwave (about 30 seconds) until warmed. Pour milk into the bowl of an electric mixer and add flour, sugar, yeast, and salt. Mix on low speed for 2 minutes. Add yolks and half the melted butter; increase mixer speed, and mix until the dough becomes elastic.
Transfer to an oiled bowl and allow to rise for 1 hour.
Meanwhile, preheat oven to 375°F (190°C) and cover the entire surface of a wooden rolling pin with aluminum foil. Brush the foil on the covered rolling pin with melted butter.
To prepare the coating: Combine sugar and cinnamon; spread mixture on a flat baking sheet.
To prepare the filling: In a small pot, melt 1 tablespoon butter and brown sugar. Add sliced apples and cinnamon, if desired; cook for 10–12 minutes until tender.
Divide the dough into four pieces and roll each piece into a long, thin rope. Starting at the end of the rolling pin, tightly coil one rope around the pin 4–5 times, tucking and pinching the ends into the rope itself. Gently roll the rolling pin on your work surface to press the strips of dough together.
Brush more melted butter over the surface of the dough and roll into the prepared cinnamon-sugar.
Place rolling pin on a 9×13-inch (23×33-cm) baking pan, resting the handles on the short sides of the pan. Bake 10 minutes. Rotate the pin so that the bottom of each cake is now facing upwards (for even baking). Bake another 10 minutes.
Brush the cake with more melted butter and roll in more cinnamon-sugar. When it's cool enough, slide cake off the rolling pin. Repeat with remaining ropes.
To assemble: Place each chimney cake on a plate, standing up. Melt the white chocolate and smear the inside of each cake with the chocolate.
Layer the inside of each cake with a spoonful of custard and a scoop of vanilla ice cream. Add a spoonful of the sugared apples and top with another scoop of ice cream. Garnish and enjoy!
Note: You can also combine the sugared apple filling and the ice cream for another interesting dimension.
(Originally featured in Family Table, Issue 805)
Oops! We could not locate your form.
>