| This Way That Way |
Hoisin Sauce
| January 24, 2023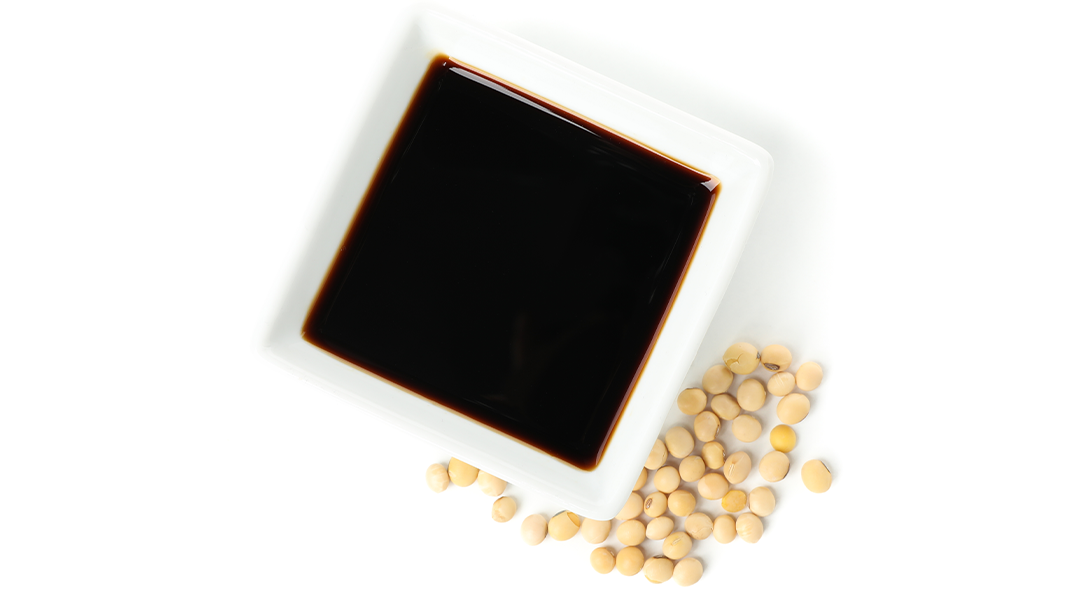 Dark, salty, and subtly sweet, hoisin holds court as the barbecue sauce of Asian cuisine. Made of fermented soybean paste, vinegar, sesame oil, garlic, chili, and sweetener, it provides the one-two-punch of tangy and bold. While similar in color and consistency, hoisin can't simply be used instead of barbecue sauce, as it's naturally richer and more pungent in its concentration. Use it as a dipping sauce for spring rolls or add a drop to your stir-fries for color and flavor. All you really need is a little bit to take a simple dish to a whole new level.
A Boss of a Sauce
Sauce of the Sea
The word hoisin originates from the Chinese word for "seafood," as hoisin was originally made from fish products.
Staying Power
Because of its high salt content, hoisin sauce can last up to a year in your fridge! But if it smells funky or you see signs of mold or discoloration, forget that tidbit and toss.
Raising the Bar
Want to change your pulled beef or grilled chicken for something more Oriental? Add molasses, soy sauce, and Chinese Five Spice powder to your BBQ sauce.
Asian-Glazed Spareribs
Recipe by Brynie Greisman
This dish would not shame the most reputable Asian restaurant! When I served these ribs to a noted connoisseur on Asian food, he said they were the most delicious ribs he ever ate.
Thanks, Rikki M.
SERVES 8
2¼ lbs (1 kg) spareribs or short ribs
salt and pepper, to taste
Montreal steak seasoning (optional)
2 Tbsp olive oil
1½ cups minced onion
1 tsp grated fresh ginger or 1 cube frozen ginger
2 tsp cornstarch
½ cup hoisin sauce
4 cups water
1½ Tbsp garlic chili sauce (or regular chili sauce with a generous sprinkle of garlic powder)
1 tsp liquid smoke
1 Tbsp honey
2 Tbsp rice vinegar
chopped scallions and/or sesame seeds, for garnish
Season spareribs generously with salt and pepper on all sides, along with Montreal steak seasoning, if desired.
In a large pot or Dutch oven, heat olive oil until smoking hot. Sear ribs on all sides until golden brown. Remove ribs from pot and set aside.
Turn heat down to medium (if necessary, spray pot with cooking spray) and add minced onion. Cook for 7 minutes. Add in ginger and cook another 2 minutes. Add in cornstarch and mix; cook for 1 minute. Next add hoisin sauce, water, chili sauce, liquid smoke, honey, and rice vinegar. Whisk together until smooth.
Return spareribs to the pot and bring to a boil. Reduce heat to simmer. Cover pot and cook for 21⁄2 hours. Remove lid and cook over medium heat for another 30 minutes, if desired, to reduce sauce. Taste and season with salt and pepper if necessary. (If serving the next day, remove some of the fat that rises to the top before reheating.) Garnish with chopped scallions and/or sesame seeds before serving.
Note: I tested this recipe using dried ginger as well. It's like comparing apples and pizza! Don't compromise on quality ingredients in this recipe.
Moo Shu Chicken
Recipe by Danielle Renov
Make this. It's delicious. Your kids will eat it even though it's 95 percent vegetables.
SERVES ABOUT 6
10 oz (280 g) chicken, cut into small pieces (or use tofu, veal, or beef!)
7 cloves garlic, minced (divided)
3 Tbsp soy sauce, divided
2 Tbsp neutral oil
1 tsp sesame oil
1 box mushrooms, cleaned and thinly sliced
2 14-oz (400-g) bags shredded white cabbage
3 large scallions, thinly sliced (whites and light green parts)
½-inch (1¼-cm) piece ginger, minced
½–1 tsp crushed red pepper flakes
1 Tbsp hoisin sauce, plus more for drizzling
2 tsp sugar
¼ tsp kosher salt
Place chicken in a small bowl with 2 cloves garlic and 1 Tbsp soy sauce. Mix and set aside for 10–15 minutes while you prep your veggies.
Heat a large pot over medium-high heat. Add both oils and chicken. Stir.
Once the chicken is three-quarters of the way cooked, move it to the sides of the pot. Add mushrooms to the center and spread them out a little. Let them cook for 2–3 minutes before stirring. Stir and mix into chicken. Cook for another 5 minutes. Add cabbage and scallions and stir.
Once cabbage wilts a little, make another hole in the center and add remaining garlic, ginger, and crushed red pepper. Stir in the center for 1–2 minutes until fragrant, then mix everything together.
Add remaining ingredients to the pot, including remaining 2 Tbsp soy sauce, and stir to coat. Drizzle a little extra hoisin sauce over the top and enjoy!
Umami-Glazed Wings
Recipe by Michal Frischman
For maximum crispiness, I like to grill wings unseasoned, then toss with sauce five minutes before they're done and return to the grill to finish cooking and caramelize the sauce.
SERVES 6
2 lb (910 g) chicken wings
Sauce
1/4 cup hoisin sauce
1/4 cup soy sauce
2 Tbsp maple syrup
1/4 cup orange juice
3 cloves garlic, crushed
1/2 tsp black pepper
1 Tbsp sweet chili sauce
Combine sauce ingredients in a large stainless steel bowl.
Preheat grill to medium-high heat and cook wings, unseasoned, for 35 minutes, turning once or twice to ensure even doneness.
When chicken is almost done, remove to the bowl with sauce and toss well to coat. Return to the grill and cook for another 5 minutes.
(Originally featured in Family Table, Issue 828)
Oops! We could not locate your form.
>