| Text Messages |
Hit or Miss?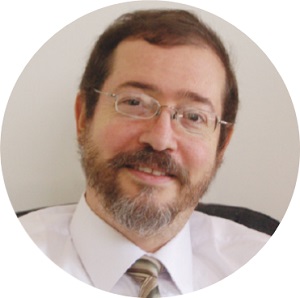 | June 26, 2019
Why are American Jews so intrigued by Shtisel?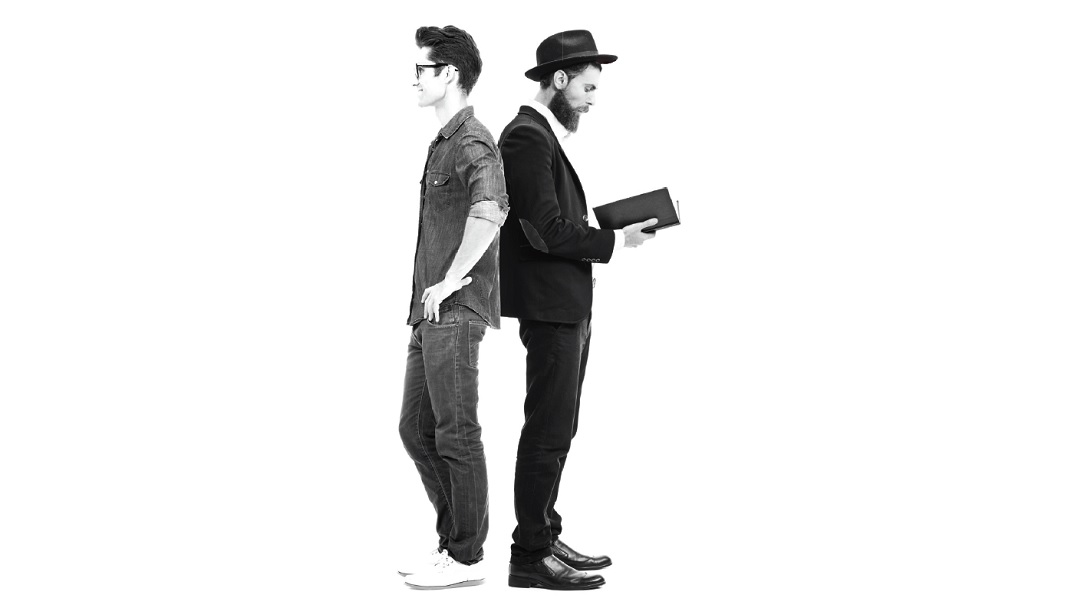 E
arly in the previous century, the head clergyman at Temple Emanu-El, New York's flagship Reform temple, once said proudly that "a prominent Christian lawyer… has told me that he entered this building at the beginning of a service on Sunday morning and did not discover that he was in a synagogue until a chance remark of the preacher betrayed it." Back then, a visitor who'd mistakenly entered the sanctuary with his head covered might promptly be approached by an usher asking him to bare it (grinning or otherwise) so as not to offend proper temple decorum.
Well, times have changed. Two weeks ago, Temple Emanu-El and UJA-Federation of New York cosponsored a panel discussion at the temple featuring the actors of Shtisel, a television drama about a chareidi family in Jerusalem's Geula neighborhood.
It was planned as a one-night event, but when all 2,300 seats sold out in just over four hours, the sponsors added a second evening, which sold out in seven hours. UJA's executive vice president said he had "never seen this [level of] interest and excitement for any program," which, writer Peter Beinart observed in an Atlantic essay, "is saying something, given that the [temple] last year hosted former President Barack Obama."
Beinart wonders why the show has developed such a devoted following among secular American Jews. He acknowledges that with themes like the complexity of family dynamics and coming to terms with loss and longing, it holds universal appeal, and that it also provides a rare window into a mystifying, inaccessible culture.

"Still," Beinart writes, "it's telling that so many American Jews are eager to find universality in a form of particularity that, in the past, they found deeply unpleasant." This is especially perplexing given the extent to which, in the words of one academic, chareidim have often been and continue to be a "source of anxiety and embarrassment for 'modern' Jews."
Beinart settles on the idea that American Jews are fearful that "Jews are becoming strangers to one another" due to "bitter political divisions over Israel" and "widening religious and cultural divides" between Orthodox and non-Orthodox American Jews and that "Shtisel soothes those fears." By finding relatable themes even in the most insular reaches of Jewish life, the show promotes a message of Jewish connectivity amidst the strife.
But he's not content to end on that somewhat positive note. In his concluding paragraph, Beinart allows that "There's an element of fantasy to this." And then, this:
When I asked Samuel Heilman, a sociologist at Queens College and one of America's foremost experts on the ultra-Orthodox, about the Shtisel phenomenon, he replied, "I suspect that the closer people are to the real haredim, the less they are charmed by them."
And to think that Heilman is on the speed dial of religion reporters as a dispassionate authority on the chareidi community.
The question Beinart raises is an intriguing one, but since I haven't seen the show in question and don't plan to, I'm not going to venture an opinion. My mention of the production should certainly not be construed as an approval of any sort.
Yet there's another question the show raises, this one for frum Jews. Although it might seem like just another commercial dramatic production, it's not quite that. When first produced several years ago, it was funded in part with a grant from the Gesher Multicultural Fund, which aims to "provide filmmakers from across Israel's cultural and social spectrum with the ability to address and interpret fundamental questions of culture, society, and identity…" In other words, the show had an agenda; I don't mean that in a pejorative sense, but purely as a matter of its creators' own self-description.
And, writing in the Times of Israel, Gesher's J.J. Sussman says the show is "unquestionably affecting Israeli society." By "giving those outside the chareidi community a view into this seemingly closed world," it has "helped to shatter preconceived notions and stereotypes" and resulted in "societal progress."
This sounds like a good thing. Perhaps. The goal of bridging the societal chasm in Israeli society between the Torah community and others might seem to some as self-evidently laudable as motherhood and apple kugel. We're all for kiruv as a means for transforming the face of secular Israel, aren't we?
Yet this isn't kiruv we're discussing. However sensitively it's pursued, Jewish outreach necessarily involves a relationship of some imbalance between the knowledgeable Jew rooted firmly in tradition and the unlettered, rootless newcomer. The agenda underlying this show is something else entirely, that of finding common ground for dialogue, interaction, and ultimately societal integration to one extent or another.
That's a much more complicated topic, with many disparate factors to consider and weigh, such as the need to combat anti-chareidi prejudice and discrimination, the material needs of the Torah community, and the spiritual dangers involved. At the very least, it deserves thoughtful intra-communal discussion and guidance from Torah leaders, not a reflexive rubber-stamp of enthusiastic approval just because it's a great, well-acted drama and helps further Jewish connectedness.
Were an entertainment show to be created about our community that would demolish stereotypes as a way to foster interaction and some level of integration with surrounding American society, it would surely, at the very least, give pause. Is an Israeli production with similar goals better for the fact that it seeks rapprochement between different types of Jews — or, perhaps posing a uniquely Israeli risk of communal weakening and assimilation, is it worse?
Originally featured in Mishpacha, Issue 766. Eytan Kobre may be contacted directly at kobre@mishpacha.com
>