| Calligraphy |
High Note | October 10, 2019
Yerachmiel's forehead creases as he thinks. "Is there a mitzvah in the Torah to be a baal korei? To write a sefer Torah, yes. But to learn how to lein? I don't recall"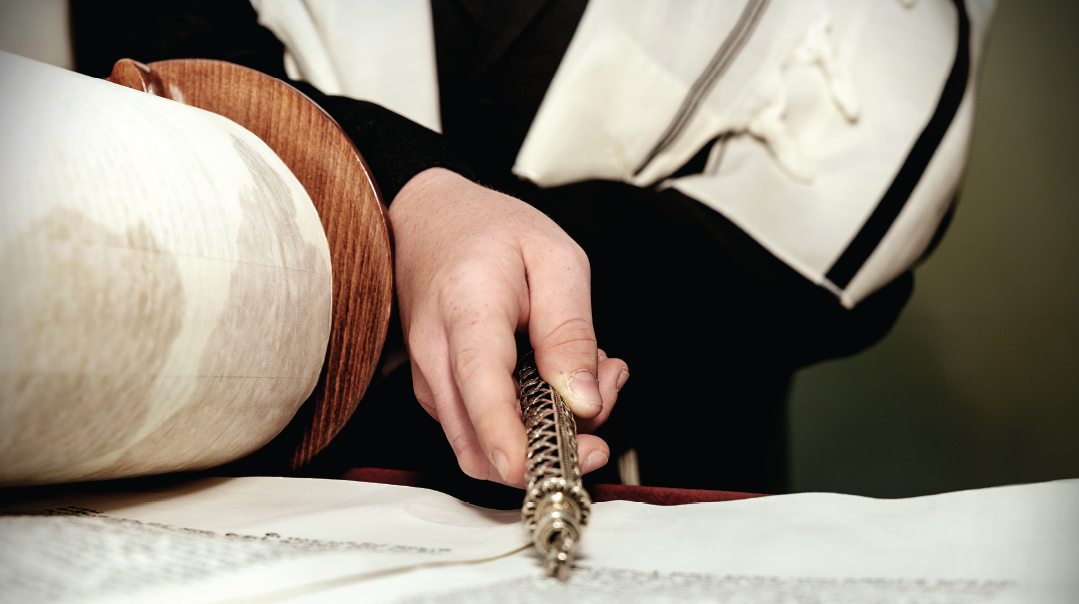 B

ereishis: In the Beginning
Shlomo cradles an imaginary megaphone in both hands, then brings it up to his lips. "Gather round, gather round, today is a momentous occasion as, just three months shy of his thirteenth birthday, Yerachmiel has his very… drumroll… first… trumpet fanfare… bar mitzvah lesson."
Shlomo looks around and nods, gratified, to the overwhelming applause of little Chani and Sara.
"And in honor of this occasion, Mommy and I… Mommy! Where are you? Ah, here you are… would like to present you with your very own Tikkun."
With a bow and a flourish, Shlomo stretches out his hand to give the brand-new Tikkun to Yerachmiel. He gives his son a one-armed hug. "Ready?"
Yerachmiel nods.

"Then let us begin the solemn occasion of passing on the family heritage."
They sit down together and Yerachmiel turns his little face up to him, small as a nine-year-old, thin, with a tuft of brown hair that goes the wrong way.
"This is your heritage. Your inheritance. Your yerushah."
Yerachmiel raises his green eyes. "An inheritance connotes a monetary transaction."
"Ding! Right you are. Just the other week I heard of a family in Bnei Brak — couldn't afford a day trip to an amusement park, imagine that — who inherited a million dollars. But this is more than money, this is more than bills and coins." He brings his face close to his son and whispers theatrically. "It's a spiritual inheritance."
Yerachmiel's forehead creases as he thinks. "Is there a mitzvah in the Torah to be a baal korei? To write a sefer Torah, yes. But to learn how to lein? I don't recall."
Chaya always tells him that the more it hurts, the more desperate his jokes get. The lines fly through his head, but he swallows them down.
"Let's put that to the side. What I mean to say, Yerachmiel" — he opens the cover of the Tikkun, closes it, flips it back and forth — "I mean to say that this means a lot to me, to lein every week. Here." He points to his heart, "Ba-boom, ba-boom, ba-boom. And I got that from Zeidy and he got it from his father and on and on through cities and shtetls and who knows where. They probably practiced as they rode to the market on a horse and cart, for all I know."
Yerachmiel's eyebrows zoom down in the middle and his mouth is pinched. Lost him.
"Okay. Let's back up. What I'm trying to say is that it means a lot to me — in here — that you're beginning to learn how to lein."
Yerachmiel opens his mouth. Here it comes, another objection. But then he closes his mouth. Relief. For now.
(Excerpted from Calligraphy, Issue 781)
>