| The Moment |
Happening In…Toronto, Canada
| May 17, 2022
The Rosh Yeshivah wanted to convey his gratitude — and with nothing less than an in-person visit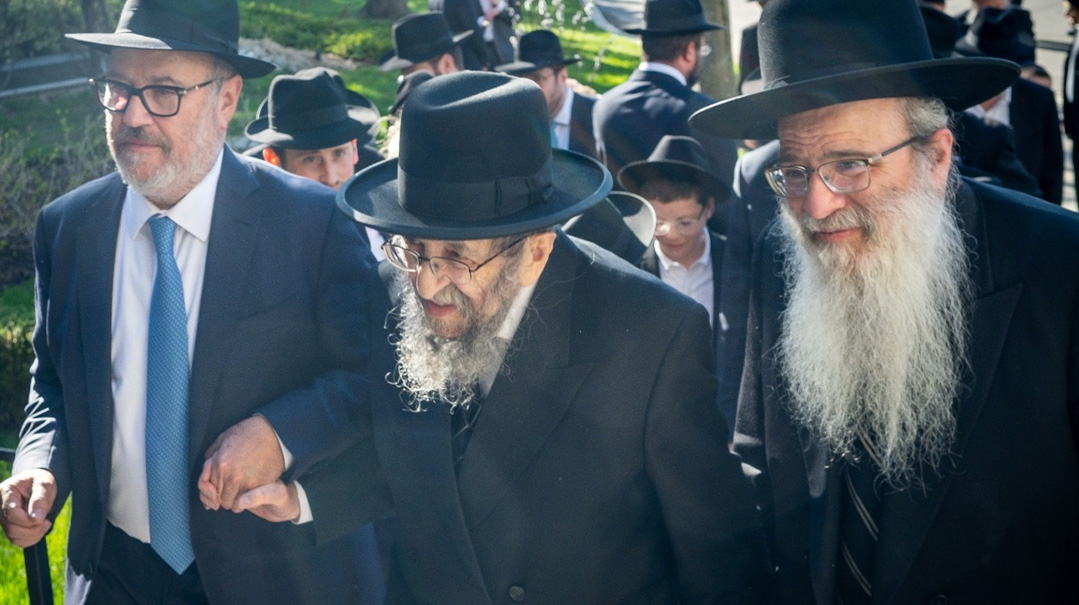 Last week, leading askanim and roshei yeshivah made a whirlwind visit to Toronto, Canada, to benefit Vaad Hatzalah, the organization set up by the Agudah to assist Jewish Ukrainian refugees. Due to a series of flight delays and unexpected last-minute itinerary changes, the logistics of the day were complex, and as the group was about to head back to the airport, Rabbi Naftali Miller, the Agudah's director of development, overheard the Philadelphia Rosh Yeshivah Rav Shmuel Kamenetsky make a request. He asked if they could make one last stop — at the home of Izzy Miller, a local travel agent who had spent the better part of his day arranging and rearranging flights and rides to and from the airport. The Rosh Yeshivah wanted to convey his gratitude — and with nothing less than an in-person visit. After giving an entire day for a cause that helped thousands of Yidden on a different continent, the Rosh Yeshivah's request underscored that a gadol's sensitivity extends to the single individual just the same.
(Originally featured in Mishpacha, Issue 911)
Oops! We could not locate your form.
>