| The Moment |
Happening in… Issue 940
| December 13, 2022
In the past year, the Israeli rabbanim have collectively facilitated the transfer of over 300 students from public schools to Jewish schools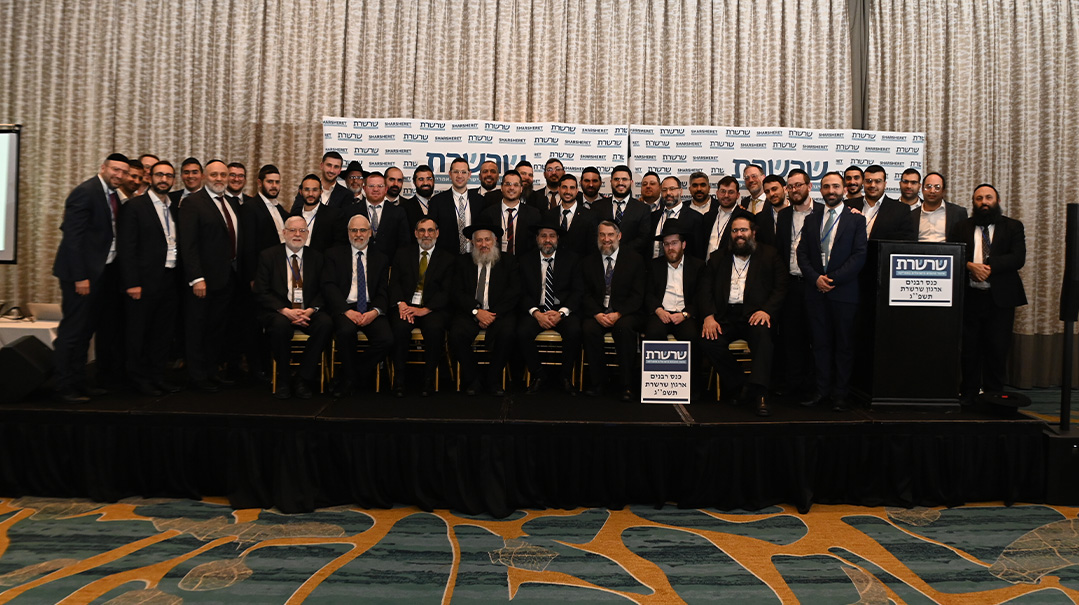 Happening in... Miami
Over one million Israelis currently live in the United States, and away from home, these "yordim" are often open to learning more about Torah and mitzvos. Last week, over 30 Israeli rabbanim living in America and actively involved in building strong Torah communities among this population gathered in Miami, Florida for the second annual conference of Sharsheret — Igud Harabbanim HaYisraelim B'America (the Association of Israeli Rabbis in America). The conference gave the rabbanim the opportunity to hear from leading talmidei chachamim, network, and gain guidance on the challenges specific to this emerging area of kiruv.
Rabbi Moshe Orlowek, a Sharsheret cofounder and native of Jerusalem who today runs a thriving Israeli kehillah in Las Vegas, outlined one of those challenges for the audience. "An American Jew once told me that to him, secular Israelis are no different from Indians," he said. "This is an attitude of 'Hashomer achi anochi?' Even though we face a cultural gap, American Jewry has a responsibility to save the neshamos of Israelis who are traditional and willing and able to connect to Yiddishkeit — and oftentimes just need someone to help them connect."
The organization's efforts are bearing fruit — in the past year, the Israeli rabbanim have collectively facilitated the transfer of over 300 students from public schools to Jewish schools, saving countless neshamos and generations.
Attendees also heard from the Philadelphia Rosh Yeshivah, Rav Sholom Kamenetsky; the OU's Rabbi Moshe Hauer; and Rav Mordechai Toledano, a son-in-law of Rav Ovadiah Yosef ztz"l. Everyone left the whirlwind conference with a new appreciation for Sharsheret's avodas hakodesh.
(Originally featured in Mishpacha, Issue 940)
Oops! We could not locate your form.
>