| The Moment |
Happening in… Issue 933
| October 25, 2022
The 150 strong who rocked the room with a deafening kol Torah came to learn because that's what they love to do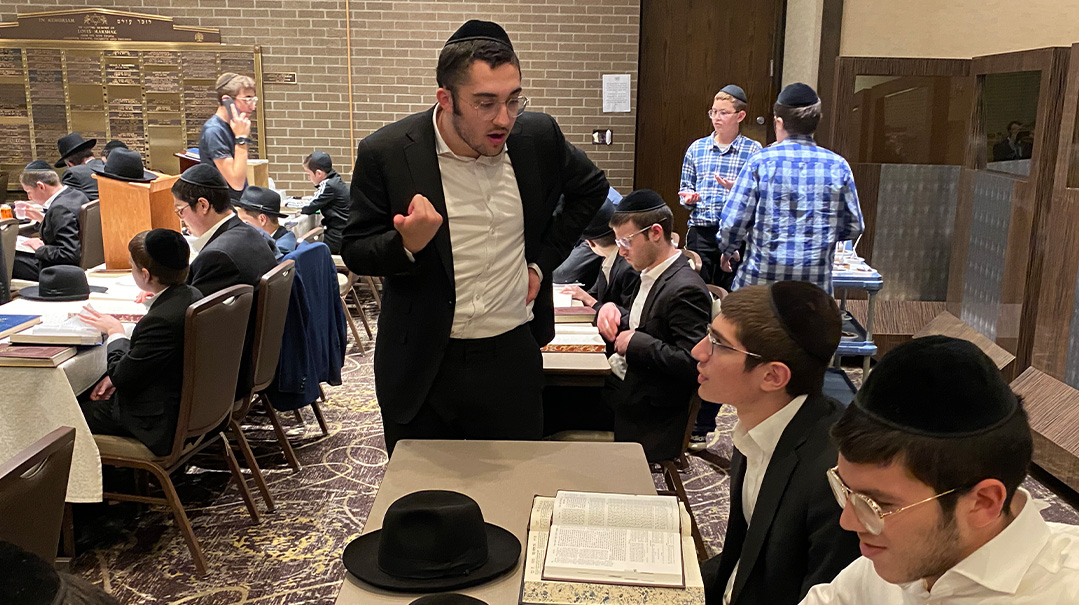 IFbein hazmanim is meant to offer a break from a schedule of rigorous diligence, someone forgot to tell the Waterbury community, where bein hazmanim only saw the learning intensify. Mishmar of Waterbury runs yearlong, under the auspices of superstar mechanech Rabbi Moshe Dov Heber. The program is geared toward boys in grades six to eight, and each evening, Monday through Thursday, the beis medrash in K'hal B'nei Shalom echoes with the sweetest music on earth.
This past Thursday, the last one of bein hazmanim, Rabbi Heber invited all the bochurim who were home from yeshivah to join the Mishmar as well. No stipends were promised, no incentives were offered; the 150 strong who rocked the room with a deafening kol Torah came to learn because that's what they love to do. And as the bochurim learned with passion and verve, the younger boys looking on absorbed the message that this was the only place to be.
(Originally featured in Mishpacha, Issue 933)
Oops! We could not locate your form.
>