| The Moment |
Happening in: Clinton Charter Township, Michigan, Issue 910 
| May 10, 2022
          A kever that serves as a much sought-after destination for those in need of yeshuos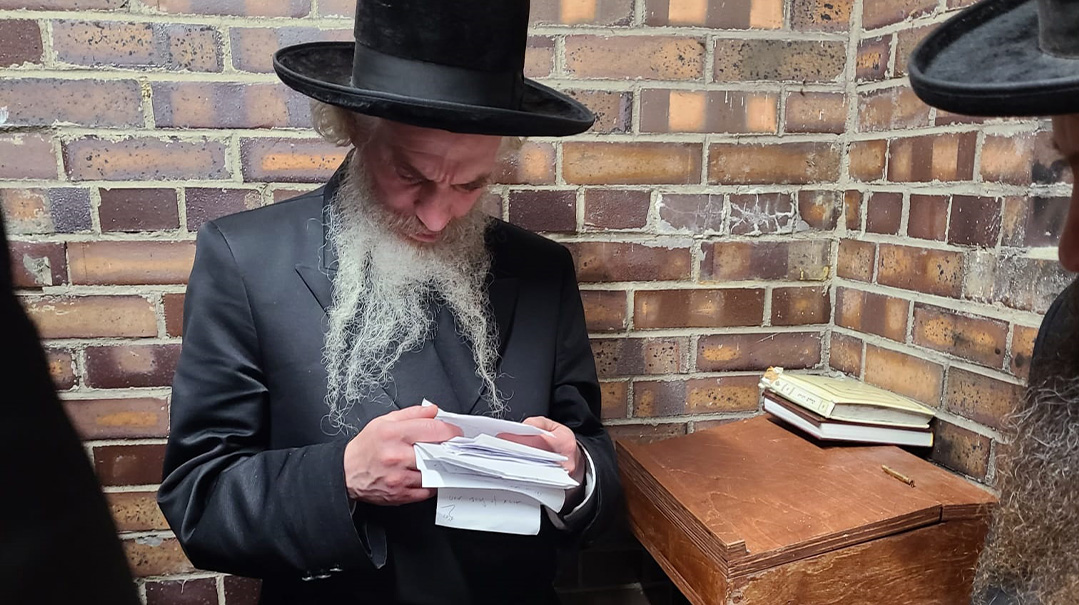 Tucked away in an unassuming cemetery in Clinton Charter Township, Michigan, is a kever that serves as a much sought-after destination for those in need of yeshuos. Known as the "Detroiter," Rebbe Yaakov Chaim Perlow, born in 1888, was one of six sons of the Rebbe Yisrael of Stolin (known as the "Yenuka." Rebbe Yaakov Chaim and Rebbe Yochanan, who served after him, were the only surviving sons of the Yenuka after the war). The story surrounding his death and ultimate burial is in itself a testimony to the Detroiter's heightened level of ruach hakodesh. He arrived in New York in 1923, and he would frequently travel to Detroit, where he had several wealthy supporters, to raise funds for his many chesed projects. On the 6th day of Iyar in 1946, after davening Minchah, he said simply, "The time has come," and put his head down, as his neshamah departed. But then the question arose as to the ideal place for kevurah. The answer lay in the Rebbe's suitcase. There, they found a set of tachrichim, clearly brought along with the intention that Detroit be the Rebbe's final resting place. Pictured above is the Loitzker Rebbe, younger brother of the Karlin-Stoliner Rebbe and great-nephew of the Detroiter, davening last week by this holy gravesite. The Stoliner Rebbe flew from Eretz Yisrael to visit the kever at the beginning of this week, as the yahrtzeit fell out on Shabbos.
(Originally featured in Mishpacha, Issue 910)
Oops! We could not locate your form.
>