| Recipes |
Gifted | February 12, 2020
MISHLOACH MANOS EVERYONE CAN TACKLE
P
reparing mishloach manos is one of those activities where we see whole families having fun and working together to mehader the mitzvah and bring extra joy to their recipients. No matter what style mishloach manos you give, even the simplest package can be infused with warm feelings and good cheer. Theme or not, homemade or not, here's to a very freilechen Purim!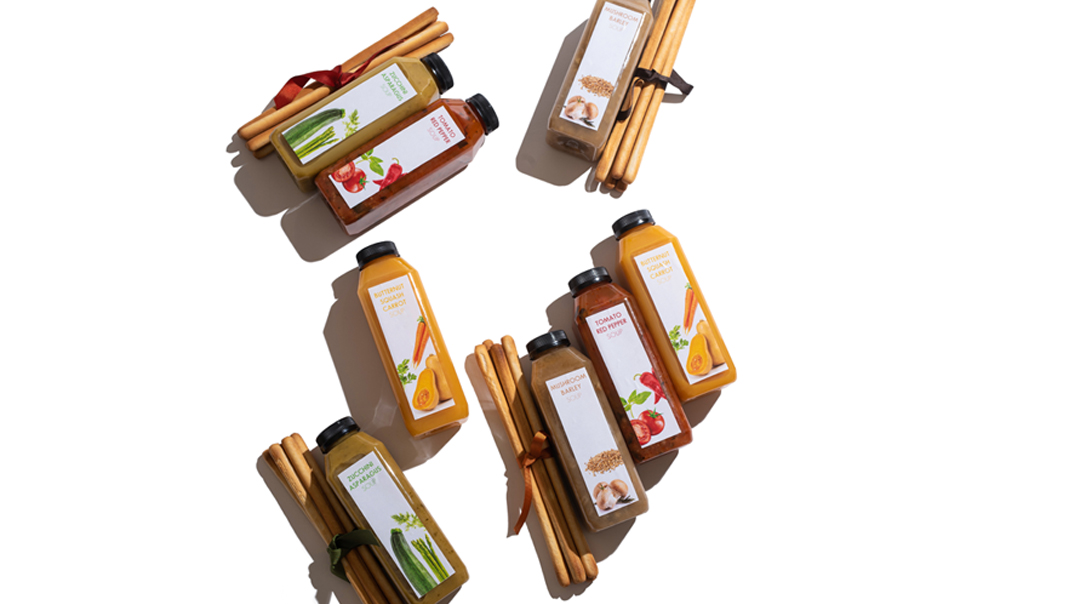 We've Got Soup! 
What a "souper" mishloach manos, spreading a feeling of warmth to your family and friends. Give just one type of soup, tied to some breadsticks for a second food item; two types; or as many as you like!
You can get creative with the packaging too.
YOU WILL NEED:
16-ounce drink containers(available on Amazon)
assorted varieties of soup
labels
breadsticks
ribbon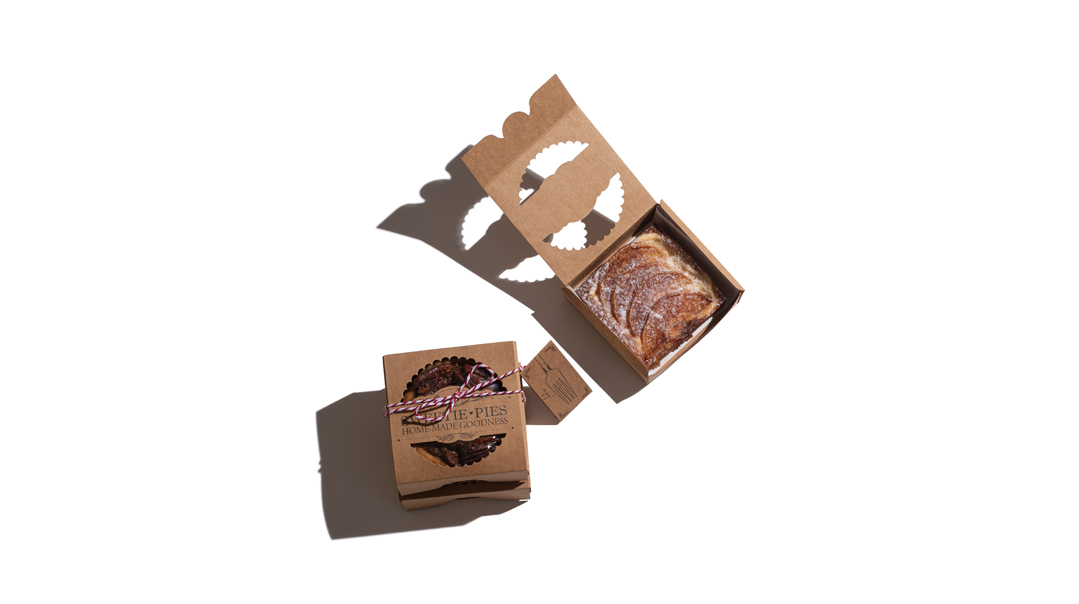 Treat Me to a Mini Pie 
Good things come in small packages, and these adorable pies are no exception. You can use store-bought pies or homemade ones, but whichever you choose, they're sure to be well received.

YOU WILL NEED:
• mini cardboard bakery boxes (available on Amazon)
• red and white twine
• store-bought or homemade mini pies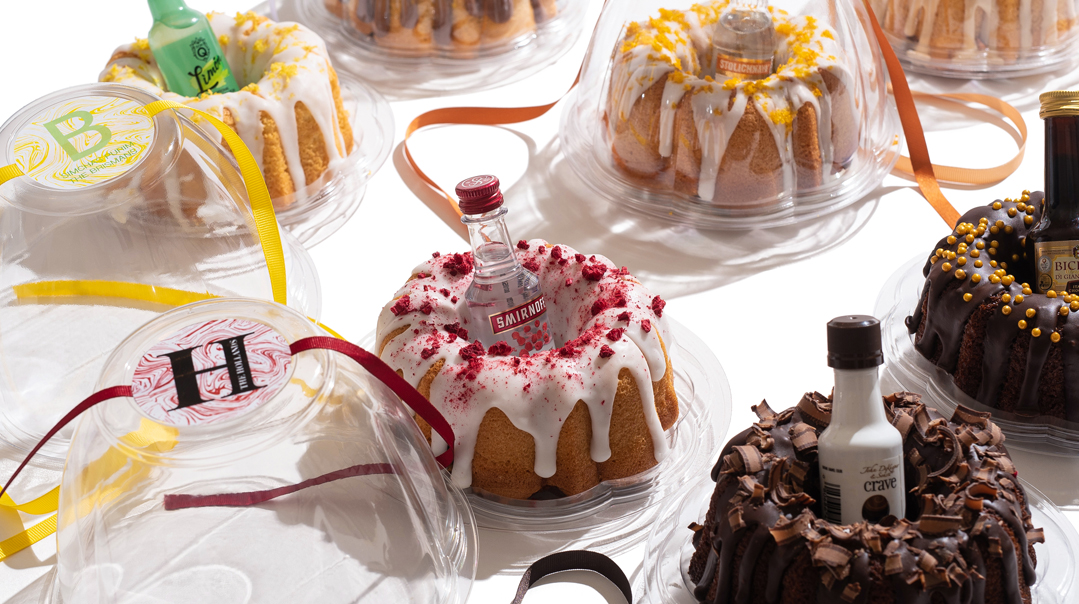 Matching Mini Bundts 
My neice Rochel had these small-sized salad containers in her house and decided to dream up a mishloach manos that would fit perfectly and elegantly inside. Match your Bundt cake garnish to the mini liqueur of your choice.
YOU WILL NEED:
clear mini salad containers
mini Bundt cakes (I baked mine in a three-cupBundt pan)
ribbons and labels
mini schnapps bottles
vanilla and chocolate glaze (I used Esty Wolbe'srecipe from Kosher.com and added cocoa for thechocolate glaze)
toppings of your choice (I used lemon zest, orange zest, coconut, mini caramel chips, chocolate shavings, and Trader Joe's freeze-dried strawberries)
Glaze your cake and add toppings of your choice.
Turn a salad container upside down and stick the label to the top, tucking the ribbon under the label so it extends on both sides.
Place the cake inside the inverted container with a mini liqueur bottle inside it. Close the container and tie with the ribbon.  
(Originally featured in Family Table, Issue 680)
Oops! We could not locate your form.
>