| Jr. Feature |
Fruitful Ventures and Adventures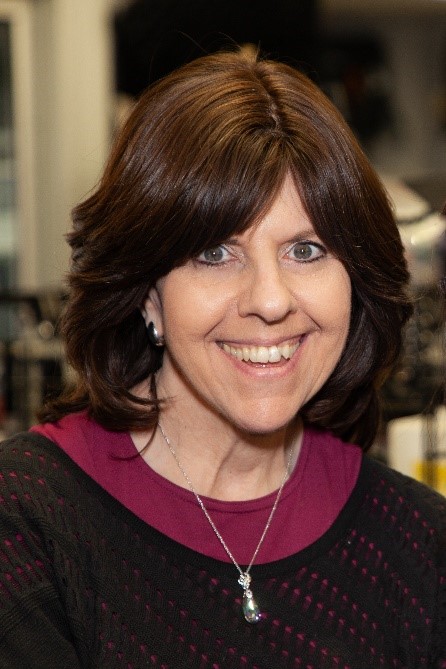 | January 20, 2021
"We grew from a small, residential lawn cutting business to a full-service landscaping, maintenance, installation, and snow removal company for residential and commercial customers"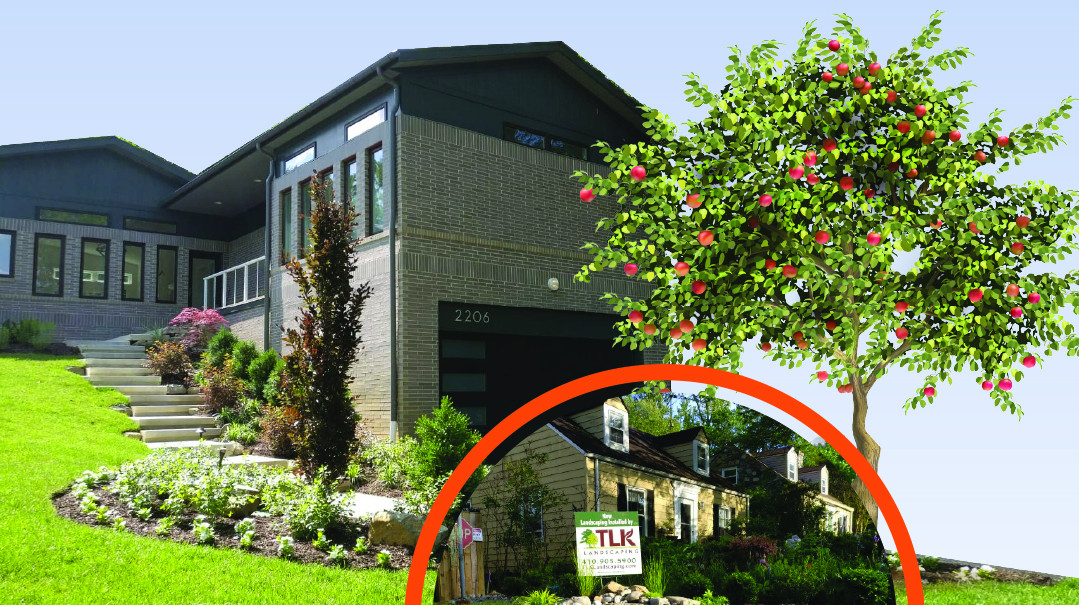 Photos: Margie Pensak
Tzvi Pensak was always fascinated by lawnmowers. When he was little, he often disappeared, but if we heard the sound of a lawnmower outside, we knew where to find him. When he was strong enough to push a mower at the age of 11, he used it — together with an electric weedwhacker that someone gave away — to mow a few lawns on the block. Word soon spread, and soon Tzvi was running a lawncare business.
A Master Juggler of Schoolwork and Yardwork
"My business name was 'The Lawn King,'" Tzvi says. "When my older brother Zev was 11, he found a broken lawn mower and fixed it himself. He started a lawn care business with that name, which I later adopted. But when I went to officially register the name many years later, I found out that 'The Lawn King' was already registered by another business, so I changed the name to 'TLK Landscaping' instead. TLK stands for The Lawn King."
After graduating high school and going to learn in Eretz Yisrael, Tzvi continued to successfully manage his TLK employees from overseas. Today, Tzvi (now a husband and father) is the CEO of TLK Landscaping in Baltimore, MD. He has several employees, a fleet of trucks, and several pieces of specialized equipment to service hundreds of customers.
"We grew from a small, residential lawn cutting business to a full-service landscaping, maintenance, installation, and snow removal company for residential and commercial customers," explains Tzvi. "Beautiful grass, flowers, privacy bushes, and trees make people want to spend more time outdoors and enjoy their properties."
Out-of-the-Box Jobs
Tzvi says the most unusual garden TLK was asked to create was a pondless waterfall. Most garden fountains are surrounded by a pond where the water collects. A pondless waterfall does not have a pond; instead, the water is pumped into an underground tank and then recirculated through the waterfall. "There are many advantages of a pondless waterfall. You can enjoy the beautiful sight and sound of a circulating waterfall without the work that goes into maintaining a pond. There are also safety concerns with a pond, which a pondless waterfall avoids. Also, people who have only a small space in their yard, or want a less expensive alternative to a conventional pond, may prefer to go pondless."
TLK's most unusual job was when using a Tree Spade Truck to remove an extremely big tree. "Moving trees by hand is a very labor-intensive task that requires lots of hand digging with a shovel and takes many hours. You can picture a Tree Spade Truck if you know what an ordinary hand spade is—the kind that's used for planting flowers. Imagine a large truck that has four spade-shaped blades that you can lower into the ground, around even a very large tree trunk, so it can seamlessly dig around it in seconds and lift it out of the ground, root ball and all! We used a Tree Spade Truck to dig a hole in the ground to dig the hole needed for the new tree root ball."
Tzvi says TLK's longest job took more than a month to complete. It involved installing a garden with an irrigation system, rain garden, sod, veneer stone, retaining wall, privacy trees, new landscape design, landscape architectural lighting, and ground cover for a shaded area.
Beyond the Blade
Tzvi certainly has his share of interesting and unusual stories. Like the time TLK did a good deed for an elderly lady who is one of his best customers.
"She had a cat for many years and when it died, she was very distraught," recalls Tzvi. "She didn't know who could help her bury her cat. She asked us if we were willing to help her with that and we did. The employee who buried it told us how sad it was to watch the woman cry as she stood by watching him. That was a first!"
Tzvi is very community-minded (he is an EMT for Hatzalah of Baltimore and a Baltimore City Police Chaplain), and during the corona lockdown, Tzvi realized that the grass at the district's police station was badly overgrown and needed to be cut.
"Besides the risk of ticks, I knew that the one- or two-foot-tall grass was not good for employee morale, so I sent out a crew of four workers to cut it," says Tzvi. "It took about 18 man-hours to complete the job."
It's not the only chesed TLK has done.
"We once partnered with another landscaping company to help beautify the house of someone whose property was overgrown," remarks Tzvi. "We knew that the homeowner was going through a rough time, so we did it for free."
4 Easy Steps for Planting a Colorful Garden
There are two types of flowers: annual plants which must be replanted each year, and perennials that you only plant once and they bloom every year. You can buy them in a garden center. Make sure you read the instruction tag on your plants (or packet of seeds) so you will know where to plant them.
Step 1: Location, location, location
Do your plants like sun, shade, or a combination? Full sun = six hours or more of direct sun per day. Part shade = four to six hours of sun per day. Shade = depends on how deep the shade really is.
Step 2: Start Digging!
Make sure you have good soil — loose and well-drained. Dig at least six inches. Leave some space between the plants so the roots can grow.
Step 3: Plant Your New Flowers
If you are planting seeds, follow the directions on the packet regarding how deep to plant and how far apart the seeds or flowers should be. If planting potted flowers, follow the instructions on the plant tag. Remove the plant from the pot and place it into the hole you have dug. Push the soil back into the hole.
Step 4: Time to Water Deeply and Add Mulch
Make sure to thoroughly soak the soil around your just-planted flowers. Remember: Flowers generally need one to two inches of moisture every week to make sure they do well, so if it doesn't rain, you will have to water them. Adding a layer of mulch around your new plants will reduce how often you need to water them.
Tree Planting Tips
When to plant trees depends on where you live. If you live in a warmer tropical or subtropical climate where trees grow year-round, any time is a good time. Otherwise, plant in the fall or early spring.
Steps for Planting:
Locate all underground utilities prior to digging, since tree roots can grow and interfere with underground pipes, cables, and wires.
Identify the trunk flare — where the trunk expands at the base of the tree — to make sure that it remains partially visible after the tree has been planted.
Dig a shallow, broad hole that is two to three times wider than the root ball, but only as deep as the root ball.
Remove the tree from the container.
Place the tree at the right height in the hole you dug. Warning: If the tree is planted too deep into the soil, new roots will not develop properly because of a lack of oxygen.
Step back to make sure that the tree looks straight from every direction.
Fill the hole gently, but firmly, packing soil around the base of the root ball to stabilize it. Water little by little while filling in the hole.
Stake the tree.
Mulch the base of the tree but keep mulch away from the tree trunk.
TLK employees can work 12 or more hours a day at the peak of the season.
TLK has a mix of truck and work vehicles for different types of jobs, including an RTV, Zero-Turn mowers, commercial walk-behind mowers, and multiple Skid Steers (otherwise known as Bobcats).
TLK plants thousands of flowers in the summer and in the fall.
TLK workers don't usually work in the rain, except in the winter. Then they'll work in freezing rain, sleet, and snow, doing snow removal and salting for residential and commercial properties. In fact, during a winter storm, they often go an entire night without sleep.
(Originally featured in Mishpacha Jr., Issue 845)
Oops! We could not locate your form.
>