| PlateArt |
Fruit with Flair | August 9, 2022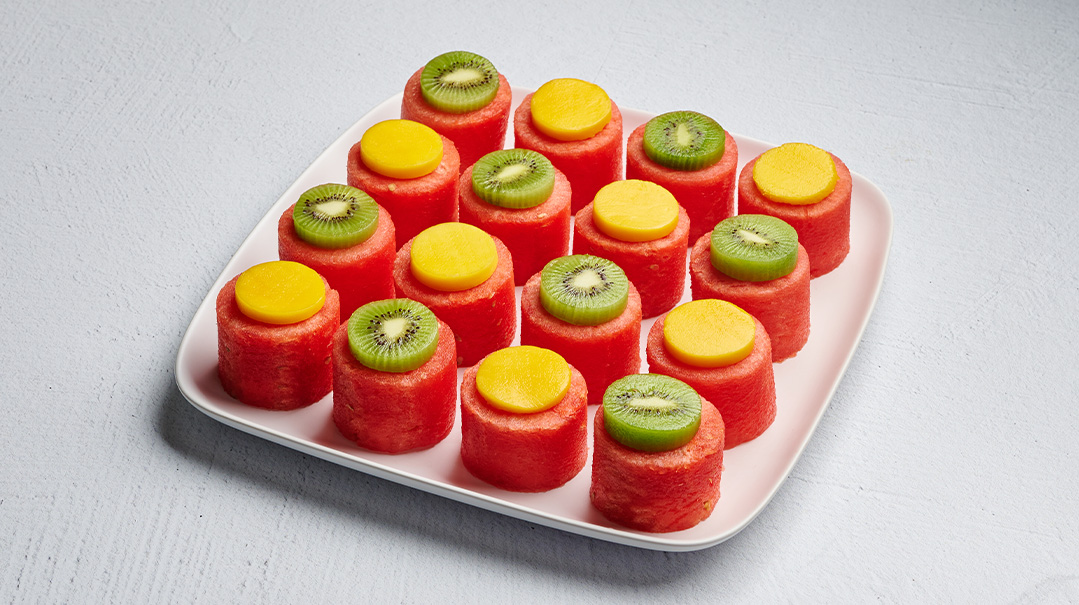 Styling by Esther Ottensoser
Photography by Hudi Greenberger
Refreshing Miniatures
No talent or special skills are needed to create this appetizing and appealing fruit platter!
You will need:
large watermelon
Cuisipro ice cream scoop stacker
firm kiwis
medium ripe mango
sharp knife
2-inch (5-cm) round cookie cutter
Form small cylinders of watermelon using the ice cream scoop stacker. (You can either peel the entire watermelon, cut it into large thick slices, and use the stacker to cut out the cylinders, or you can cut watermelon into quarters, slice, and then cut with the stacker.) Place watermelon cylinders on a platter.
Cut thin slices of mango from the sides of the fruit. Cut kiwi into slices. Use the cookie cutter to cut rounds of mango and kiwi.
Place mango and kiwi on watermelon cylinders.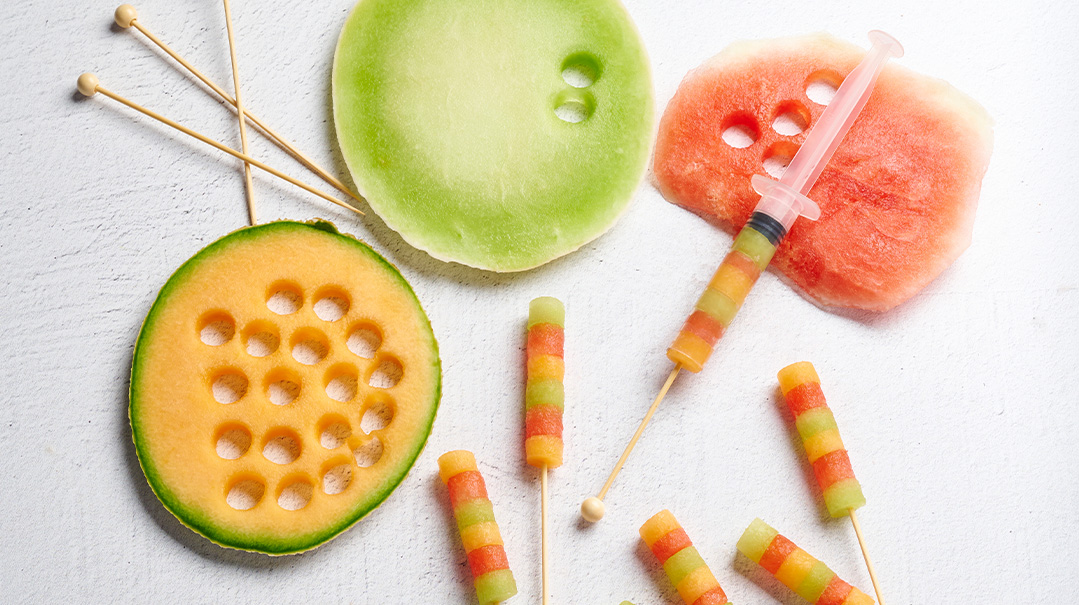 Fruit Pops
Aside from taste, many children also assess the attractiveness of their food and decide whether it's worth eating. Allocating a small portion of our precious time to present fruit in an appealing way comes with surprising benefits. In addition, this is a great activity for young children.
You will need:
sharp knife
large medicine syringe
fruit of your choice, such as cantaloupe, honeydew, and watermelon
skewers
Using a sharp knife, cut the top off the syringe.
Cut the fruit into slices as shown in the picture.
Using the syringe as a cutter, press it into the different fruits until the syringe barrel is full.
Push the skewer into the fruit and plunge the fruit out.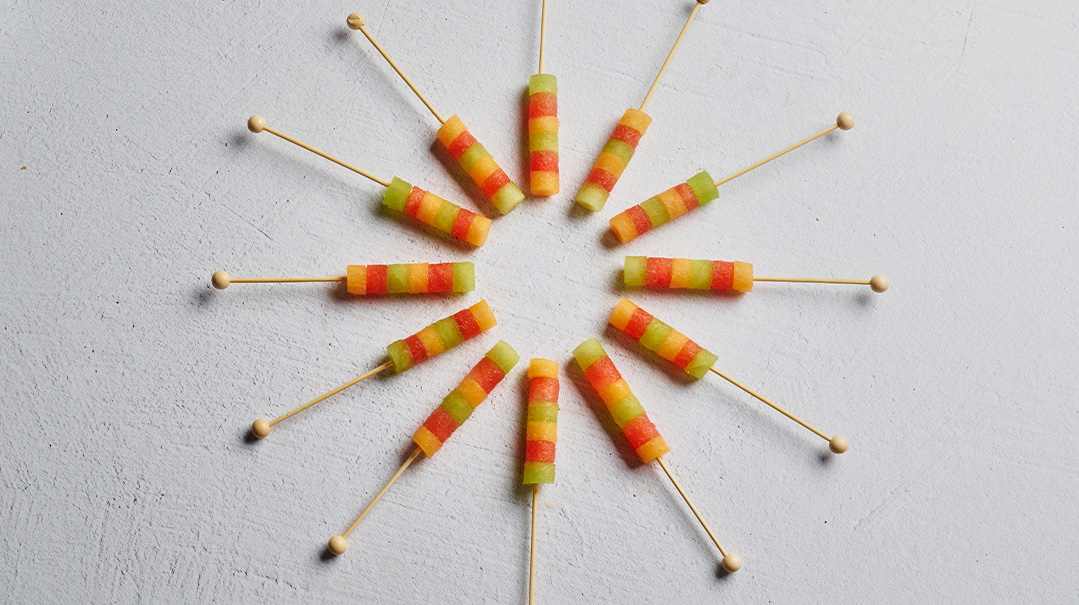 (Originally featured in Family Table, Issue 805)
Oops! We could not locate your form.
>