| On Topic |
Free Rein | September 11, 2019
You've decided to strike out on your own and go freelance. Here's how to establish yourself in your field and work your way toward success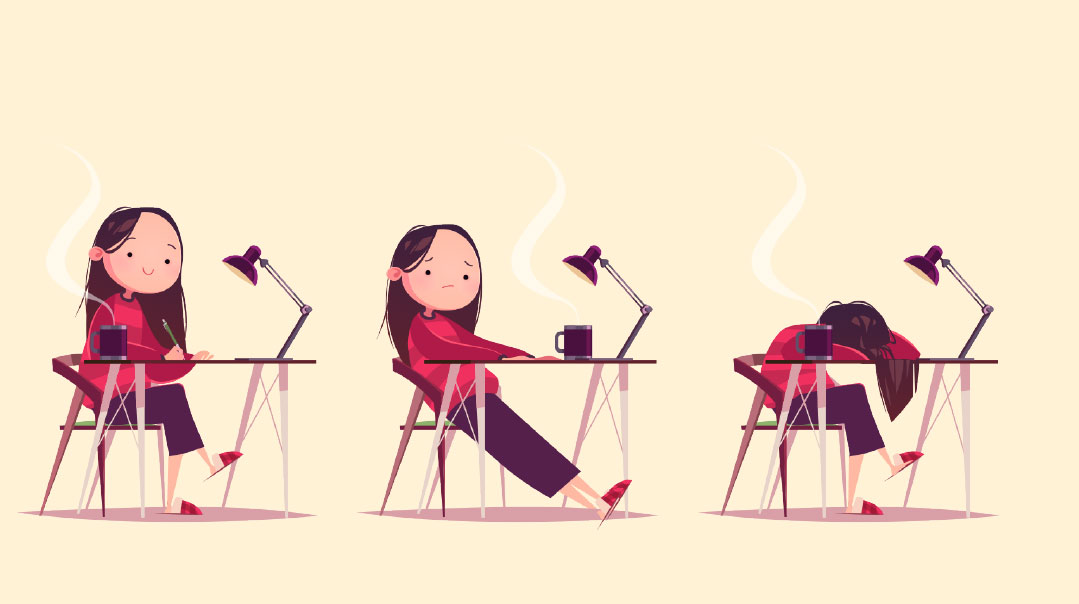 Perhaps you're a graphic artist and feel you've outgrown your stint at a PR company, or you're an accountant eager to be your own boss. Or maybe you've chosen to start that way from the beginning, because you've no need for a social office atmosphere and love the flexibility of creating your own schedule.
But while it's nice there's no manager tracking your performance, there's also no one advising you on how and where you can improve. And you're not being provided with clients, either.
Get the Word Out
You want to get your name out there — fast. In freelancing lingo, you want to market yourself.
A fantastic move in that direction is using your own name to do so, suggests seasoned freelancer Chaya Murik who, in addition to running her own graphic design studio, teaches marketing and graphic design at Neve Yerushalayim, Maalot, Sharfman's, and her very own online Professional Standard Design School.
"Say I called myself 'Butterfly Creative.' People would have to remember that 'Butterfly Creative' is Chaya Murik. There's no connection, and word doesn't spread as smoothly and as quickly."

New York–based web developer Chumi Faibish of Fast Track Web doesn't think that using an adaptation of your own name for your business is vital. "It's a great idea if you're in a field that's creative and quirky," she says, "but if you're in a more logical and technical field like mine, using your own name can come off as strange."
A good compromise, she suggests, might be to just use your initials, as in NK Tax Consultancy (if your name's Naomi Klein and you're a tax consultant). "With time and confidence in what you do, word of mouth alone should be enough to get your name around, regardless of the business name you've chosen for yourself," she says.
Word of mouth seems to be a common theme among freelancers, and many rely on that to grow their client base.
"Now isn't the time to be shy. Don't hide what you do," says Chaya. Slip it into conversation frequently, with other moms at the park, with the shopper behind you in line at the supermarket, anyone really. "People love helping out people they know. They'll want to use you as their service provider — you just have to let them know you're doing this. Word spreads, people will hear and reach out, they'll tell more people."
The general consensus among freelancers is that freebie and newspaper advertising, as opposed to online marketing, usually works better for products or for business-to-consumer companies (B2C) rather than business-to-business (B2B) companies.
For B2B companies, having an online presence is essential. This means having a website, or at the very least, a solid online portfolio of your work and a good LinkedIn profile — and staying on top of them. Some sort of social media profile is preferable as well, if your customers are social media users.
"Today, people are always Googling," says Chaya. "So if someone gets three suggestions and your name is among them — which, by the way, means you've got a good gauge on how well you're getting the word out — it's what they notice on Google that will basically determine their choice."
Chaya says it's a standard recommendation to set aside about 20 percent of your work time per week for promoting your business online. That's one day out of five working days. If that surprises you, because where in the world would you find the time, then you can probably assume whatever effort you've put into promoting yourself has already brought you a steady stream of clients. Cutting down at this stage won't send your business crashing.
But "done is better than perfect," advises Chaya. So even if you're over-the-top busy and just about have time to catch your breath between projects, it's worthwhile to spend some time on it so that your online presence is kept up.
(Excerpted from Family First, Issue 659)
>