| Metro & Beyond |
Fortune of Honor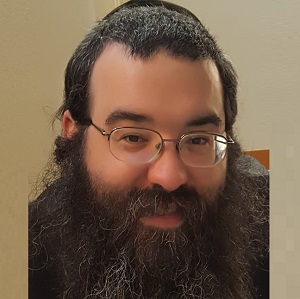 | January 22, 2020
Because he keeps our kids safe: Darchei Torah honors security chief Everett Fortune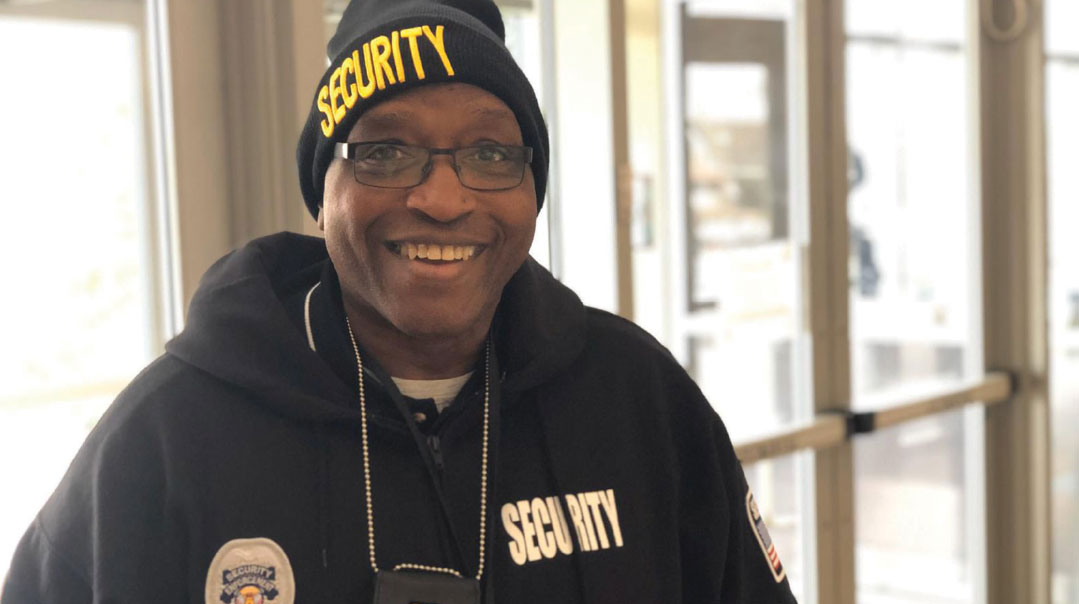 The short clip that went viral on frum social media last week depicted a scene as improbable as the story behind it.
Yeshivos are always looking for the surprise honoree to wow dinner guests, the next level keynote speaker who will keep donors coming back the following year. His last name aside, Yeshiva Darchei Torah did not honor Everett Fortune for the number of ads he could attract for the dinner journal. In fact, Fortune was not even aware he would be honored when he showed up Sunday night in a red-and-white-striped shirt, black jacket, and dashing Homburg, he told Mishpacha in an interview.
Everett Fortune is Darchei's chief of security, a position he's held for the past 30 years. He recently recovered from a years-long illness, and the yeshivah wanted to express its appreciation for his decades of work.
"He knows every single child, he knows every single parent," said Rav Yaakov Bender, the rosh yeshivah, as he introduced Mr. Fortune to the dais.
Fortune was greeted with an extended standing ovation as he made his way up, embracing Rav Shlomo Avigdor Altusky, rosh yeshivah of Darchei's Beis Medrash Heichal Dovid, and shaking hands along the way.
"I'm about to burst wide open over here," said Fortune, tapping his heart as he searched for the right words. "You don't know, ah, well..."
The applause resumed as two generations of students celebrated the man who greeted them as they got off the bus in the morning or who may have woken them up for Shacharis.
Woken them up for Shacharis?
Yes. Fortune lives near the yeshivah in Far Rockaway and is available for whatever the school needs, said Rabbi Moshe Benoliel, Darchei's director of alumni affairs. Including pulling the hardest duty of all.
"I used to be the vekker," Fortune said. "I used to go around to the dorms and get them out of bed. I loved it. I used to turn over mattresses so they would get out of bed and get to Shacharis on time. That was one of my most exciting [duties]."
Fortune grew up in Inwood, on Long Island, where he attended Lawrence High School in the late 1960s. It was there that he got his first close exposure to Jews.
"I grew up close to the Jewish neighborhood," he said. "I learned about Jewish food through my mom, who used to be a cook for a family named Lichtman in Woodmere. My mom and dad always taught me to be friendly to everybody, so I was friendly to everybody."
Darchei opened in 1972 and purchased its current campus in 1990. "Everett was literally the second security guard hired, the first one was his brother, Elliot," Rabbi Benoliel said. "Very quickly afterward they hired Everett. Elliott is retired and Everett is still here."
The mother of the Fortune brothers passed away in 2004. She was a regular attendee at the annual Darchei dinners, her son said. Fortune said she would have had a lot of nachas from the plaque he received from the yeshivah, along with the warm appreciation.
Hundreds of others also had nachas watching.
"Oh, my gosh, I've had parents stopping in middle of the street, holding up traffic, just telling me how much they loved it and how much they love me," Fortune said. "They told me it was a great honor, and you deserved it. Even the students came up to me, and they said, 'We love you. You looked great.' And they liked my Homburg hat. One mother told me, 'I saw the video,' and she just started crying."
Over the years, Fortune evolved from being one of two security guards to overseeing a whole team of security, which includes what Rabbi Benoliel calls "measures seen and unseen to protect the students 24/7."
"I just get my energy from these kids," Fortune said. "I call them 'my little kinderlas.' I love them. The way they greet me when they get off the bus, it's a great feeling all the way around. Also with the high school, with the bochurim."
Former students who are parents take pride in pointing Fortune out to their children and saying, "Look, kids, he used to be my security guard when I was a kid."
But things were not going so well four years ago. Fortune was diagnosed in 2016 with stage four colon cancer. He remembers the date of his diagnosis vividly — it was on his birthday, March 14.
Rabbi Boruch Ber Bender, a son of the rosh yeshivah and founder of Achiezer, the largest social services organization in Far Rockaway and the neighboring Five Towns, harnessed his organization on Fortune's behalf, finding him a specialist at Mount Sinai Hospital. Fortune underwent multiple surgeries as the cancer spread to his liver.
"I had so many parents coming to visit me, students daven for me," he recalled. "The office staff came and davened for me. It was unbelievable."
One incident that "really got to me," he said, was when a preschooler approached him during a rare return to the school during his illness and asked indignantly, "Where. Have. You. Been? I missed you."
Rav Bender recalled at the dinner how the desk nurse at Mount Sinai, who was also African American, asked him who Fortune was. There were so many visitors, she figured he must be important.
"I explained that he is the person who cares most about the students in our school. He's the chief of security," said Rav Bender, his arm wrapped around Fortune's shoulders. "She said that in all her years of her being in the hospital, she never saw as many visitors as she saw for Mr. Everett Fortune."
It took a few years, but he got a clean bill of health in 2019. He attributes that to all the tefillos said on his behalf.
"I used to tell the kids, 'Get upstairs for Shacharis, you have to daven,' " he said. "I went to the classroom, and I explained to them, 'You put that tefillin on. It works. Daven! I'm standing in front of you now because you davened for me. I'm telling you.' "
"I have no problem with the kids going to Shacharis now," he added with a laugh.
He also ascribes his good health to a small bracelet he wears on his hand.
"When I was in the hospital doing very bad, one of the bochurim from the high school put this on my wrist," Fortune said. "He said, 'Everett, you don't have anything to worry about. I'm going to put this bracelet on you — it says Thank You, Hashem.' I don't leave home without it."
If he had the chance to give his acceptance again, would it be any different?
"I had no idea that I was going to be honored," Fortune said, still awed by the event four days later. "I had no idea whatsoever. I'm still numb. I'm in awe. I'm like, wow," he said, breaking off into laughter. "My legs are still buckling. I'm overwhelmed. I still can't believe it.
"There's nothing like the Darchei family over here," he added. "There's just nothing like it."
(Originally featured in Mishpacha, Issue 795)
Oops! We could not locate your form.
>