| Feature Articles |
Forgotten Heroine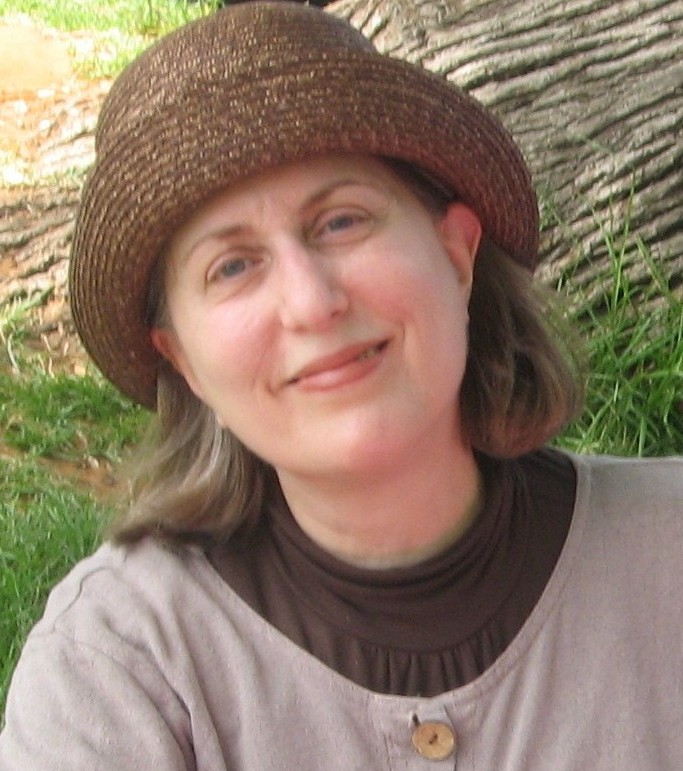 | May 29, 2019
Truus Wijsmuller isn't a name most people have heard of, but this unknown savior rescued thousands of Jewish children from Europe. Now, two Dutch women want to make sure her memory lives on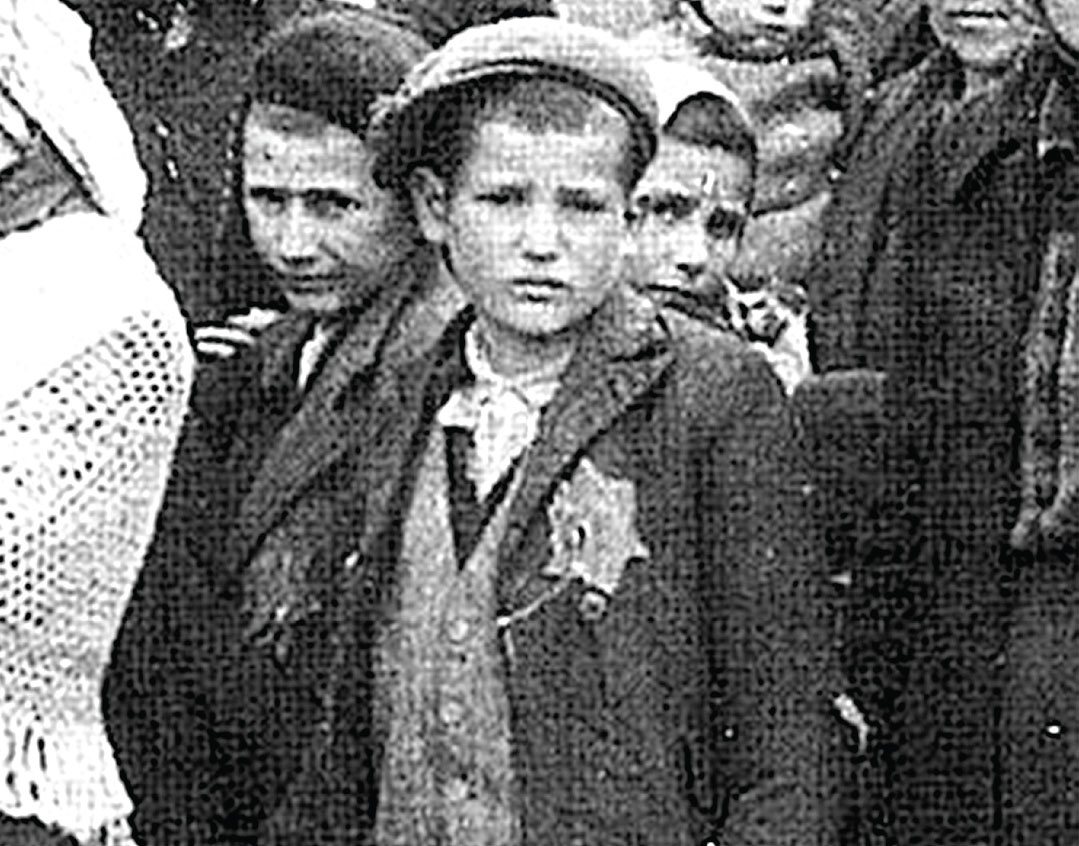 Vienna, December 1938.
A
42-year-old woman from the Netherlands named Geertruida Wijsmuller arrives at the Central Office for Jewish Emigration and asks to speak with the man in charge. At first, she is rebuffed. Nazi Lieutenant Adolf Eichmann is a busy man. But Geertruida — or Truus, as she is called by her friends — is not afraid of powerful people.
Eichmann finally grants her an interview, which begins with him saying, "I'm not accustomed to dealing with women."
"I'm sorry, sir, but I left my husband at home," Truus replies. "You'll have to deal with me."
Truus, in fact, has a deal for Eichmann: The Nazis want to make Austria Judenfrei, and in 1938 the goal is not to kill all the Jews but to force them to emigrate from Nazi-controlled lands — after stripping them of all their wealth and property. Truus will help Eichmann do the first part. She will arrange for Jewish children to be transported to England.

Eichmann regards her with disdain. Who is this woman who thinks she can whisk people out of Vienna with a snap of the fingers? He knows — it's his job to know — the logistics work involved: arranging trains and boats, not to mention the paperwork.
"You can have 600 children," he tells her, treating the matter as a joke. Because there is a caveat. He will give her only five days to get the children out of Austria.
He is certain she will fail.
On December 11, a New York Times headline announces: "630 Children Quit Vienna."
Truus Who? The above scene might sound like it came out of a Hollywood movie, but it didn't — at least not yet. Unlike better-known Holocaust rescuers, no movie has been made about Truus Wijsmuller, even though she saved the lives of thousands of Jewish children. In fact, until recently, there was very little information available in English about the life of Mrs. Wijsmuller, who passed away in 1978.
"No one knows who she is," comments Miriam Keesing, who has spent the past six years researching the history of Jewish children who entered the Netherlands as unaccompanied refugees during the late 1930s. "But she was really remarkable, and she should get a lot more recognition."
"She saved thousands of children — and the generations that came after," adds Pamela Sturhoofd, a Dutch filmmaker who is making a documentary, Truus' Children, about Mrs. Wijsmuller and the children she saved. "What she accomplished can be compared to Oskar Schindler."
But mention the name Truus Wijsmuller, and you'll probably get blank stares. So, who was this nearly-forgotten heroine?
Truus Wijsmuller was born in 1896 in Alkmaar, a picturesque Dutch town famous for its cheese market. Her father, Jacob Meijer, owned a pharmacy, while her mother, Hendrika, was a dressmaker. They also temporarily took in Austrian children seeking refuge during World War I. Later, Truus would recall that it was her parents who taught her to help needy people, no matter the color of their skin or their religion.
After attending trade school for a few years, Truus found employment in a bank in Amsterdam, where she met her future husband, banker Johannes "Joop" Wijsmuller. They married in 1923. She and Joop were crazy about children, and Truus quit her job in the hope she would soon become a mother.
It was not to be. Truus was devastated when she learned she could never have children, but when her physician suggested she channel her love for children into doing volunteer social work, she took his advice.
After Adolf Hitler yemach shemo came to power in Germany in the early 1930s and began his persecution of German Jews, Truus had plenty to do. She worked with the Jewish Refugee Committee (JRC) and the Committee for Special Jewish Interests and later the Netherlands Children's Refugee Committee to help relocate German Jewish children.
When Germany annexed Austria and parts of former Czechoslovakia known as the Sudetenland in 1938, the situation for Jews became increasingly desperate in these places too. Then came Kristallnacht, the two-day rampage on November 9-10, where hundreds of synagogues and Jewish businesses and homes were destroyed.
It was obvious to Truus that more needed to be done to get Jewish children out of Nazi-controlled lands — and it had to be done fast.
Heartbreaking Goodbye
Kristallnacht shocked the world — and was an embarrassment for British Prime Minister Neville Chamberlain. Chamberlain had assured Parliament in September 1938 that the just-signed Munich Agreement, which gave Germany the Sudetenland, would grant Britain "peace with honor."
The British government had previously refused to allow 10,000 Jewish children to enter what was then British-controlled Palestine. But due to the efforts of Jewish activists and sympathetic non-Jewish citizens, after Kristallnacht, pressure was put on the British government to let Jewish children come to England instead.
Parliament passed a bill on November 21 with the following provisos: An unspecified number of children under the age of 17 from Germany, Austria, and the Sudetenland would be allowed to enter Great Britain on a temporary travel visa. Parents or guardians could not accompany the children, whose care and education would be paid for by British citizens who guaranteed to sponsor the children. When the "crisis would be over" — war hadn't yet been declared and it was assumed the "crisis" would be over in a few months — the children were expected to leave England and return to their families, again at the expense of the people who had sponsored them.
The first Kindertransport, as the rescue operation was dubbed, arrived in Harwich, England, on December 2. On board were 200 Jewish orphans from Berlin whose orphanage had been destroyed during Kristallnacht. The second transport to arrive was the one from Vienna, organized by Truus Wijsmuller.
While British activists such as Helen Bentwich and Dennis Cohn prepared for the children's arrival in England, it was up to Truus and other activists on the Continent to figure out the logistics for getting the children out of Europe. The already-complicated task was made even more complex after Germany refused to let the children sail from German ports. The Kindertransports that left Austria therefore traveled through Germany via Cologne, crossed the border into the Netherlands, and continued up to Hoek van Holland, a Dutch port, where a boat-train took the children across the North Sea to England.
A New York Times correspondent described the scene at the first Kindertransport that left Vienna: "Mothers and relatives were not permitted to enter the station. They held what may have been their last meeting with the children in nearby hotels…. The emotional stress of parting was too much for some of them. One mother died of a heart attack after kissing her 5-year-old child good-bye… Seven mothers fainted as the children marched to the train."
The children weren't allowed to leave the sealed cabins, but when the train reached a station on the Netherlands's side of the border, Truus arranged for a "welcoming committee" of Dutch women to greet it. The women passed milk and chocolate through the windows to the children, and then the train continued on its journey.
The Danger Was Obvious
Nearly 10,000 children were rescued and taken to England on Kindertransports, which were forced to stop when war broke out on September 1, 1939. As many people and organizations were involved with arranging the transports, the credit for saving these children doesn't belong to Truus alone. But she personally organized 74 transports and saved thousands of lives — including that of Dr. Josef Eisinger.
Today, Dr. Eisinger is professor emeritus in the Department of Structural and Chemical Biology at Mount Sinai School of Medicine in New York. The recipient of two Guggenheim fellowships, he is also the author of Flight and Refuge: Reminiscences of a Motley Youth, which recounts his wartime experiences.
Dr. Eisinger, who was born in Vienna to a middle-class family, relates that he left Vienna on a Kindertransport in March 1939, when he was 15 years old. "A lot of people wonder how parents could send their children away," he comments. "But the danger was so obvious that there was no hesitation. They did it to save us."
He recalls that there were lots of Gestapo and SS men at the Vienna train station. Once on board the train, he says he had mixed feelings.
"On one hand, leaving my parents was hard. But I was excited about going to England, which was an exotic place. You must understand — nobody knew there would be war or that there would be a Holocaust. It was true the Jews were gradually being deprived of their livelihoods. But it was inconceivable to me that anything really terrible was going to happen."
His older sister was already in London, where she worked as an au pair for a Sephardic family. This family had told the Kindertransport organizers that they would sponsor Josef as well, but when the boy arrived at London's Liverpool Street Station where sponsors were supposed to pick up the children, there was no one to meet him.
As the hall emptied out, an official told Josef that he would have to return to Germany if he didn't have a sponsor to sign the necessary papers. Then a young man entered, took a seat next to Josef, and asked Josef to point to his suitcase. "He grabbed it and we both ran out of the hall and into a waiting car," Dr. Eisinger recounts. "Everyone ran after the car, but it was too late."
The "kidnapping" scheme had actually been planned by the family, who were willing to help bring Josef to England but had no intention of being his sponsor and giving him a home. "I had a joyous reunion with my sister at their home," says Dr. Eisinger. "But the father told me this was all he was going to do for me. I couldn't stay with them. So, I became an illegal alien."
Despite that inauspicious beginning, the end of Dr. Eisinger's story is happier than most. Not only did he and his sister survive the war, but his parents managed to escape to Palestine right before war broke out.
"I never met Mrs. Wijsmuller," he says. "She was involved behind the scenes, and I only heard about her later. She was a remarkable lady."
Holed Up in Holland
Although organized Kindertransports ended when Britain entered World War II, that didn't mean Truus's work also came to an end. There were about 2,000 Jewish children who entered Holland after Kristallnacht as unaccompanied refugees, but only about 700 of them were able to obtain one of the coveted places on a Kindertransport, because most of the transports didn't originate in Holland. The rest were trapped there after Germany invaded the country.
One of them was a German Jewish boy named Uli Herzberg, who was taken in by Miriam Keesing's grandparents. Miriam learned about the existence of the boy while she was going through the papers of her father, Leo Keesing. She wanted to know what happened to Uli after her grandparents emigrated to Cuba in 1942. What she discovered was that Uli, who didn't leave with the Keesing family, was later deported and murdered at the Sobibor concentration camp.
But this wasn't the end of the story for Miriam. It was the beginning of a research project — and a life's mission: She wanted to find out what happened to every single one of these 2,000 children.
"If I had realized how much work was involved, I probably wouldn't have started it," Miriam admits in a conversation from her home in the Netherlands. Her initial visits to the Netherlands Institute for War Documentation (NIOD) were disappointing: Although she found a few memoirs and documents, she didn't come up with anything that answered all her questions. If she wanted answers, she realized, she'd have to write her own book.
The book has yet to be completed and published, but there is an incredible amount of valuable information on her website, www.dokin.nl. Dokin is a Dutch acronym for Duitse Oorlogskinderen In Nederland (German War Children in the Netherlands).
Although about a third of the children who entered Holland were eventually deported and murdered, Miriam decided she would try to meet the survivors, now in their eighties or nineties — those who had left Holland on a Kindertransport, escaped to freedom some other way, or spent the war in hiding in the Netherlands. Using her own funds, she flew to the United States, Israel, and Germany to interview those who were still living.
Why did she put in all this effort?
"It's important that somebody writes this story," she says. "For me it's been very meaningful. I've found letters written by parents who were later killed, and I've sent these letters to the children. The children I've been in contact with have told me how important it is to fill in the pieces of the puzzle."
She found 50 of these missing pieces in the files of the Dutch Red Cross, when she discovered the names of about 50 children who were killed in the camps yet had never appeared on any list of victims. "Children can't just disappear," she says. "This is what's kept me going."
It was while she was researching the fate of these 2,000 refugee children that Miriam Keesing first ran across the name Truus Wijsmuller.
"I hadn't heard about her beforehand, and I was surprised. She was a real hero. She got so much done, she traveled extensively — and in those days a woman traveling alone wasn't done. I don't believe I would have had the courage to do what she did. When you read about her meeting with Eichmann, you can say, 'Yeah, so she talked to this Eichmann guy.' Or you can say, 'Wow!'
"I'm sure there were times when she was afraid. But I believe she was led by what she thought had to be done, what was right. She realized much earlier than most people that the Jews were in mortal danger and she didn't let her fear stop her."
The Last Transport
It was while doing her research that Miriam ran across mention of one of Truus's most daring rescue attempts.
Although the Netherlands was a neutral country, Germany invaded it on May 10, 1940, and the Dutch government surrendered five days later. By then, Truus had rescued 66 children who had been staying at the Burgerweeshuis, a municipal orphanage in Amsterdam which had been turned into a hostel for refugee children. It was the last transport that left the country.
Joseph Helmreich was one of the children on that last transport. Born in Cologne in 1927, only he and his brother were able to escape to the Netherlands, where they were given shelter at the Burgerweeshuis. Although one sister and his mother did survive the war, the rest of his family was murdered in concentration camps.
"We didn't know where our parents were," he explains. "No one knew what was going on. But Mrs. Wijsmuller [who the children fondly called "Auntie Truus"] would come to visit every day, sometimes with her husband. She arranged everything. She was concerned about our welfare. There was a public pool nearby, and she even arranged for us to learn how to swim."
Mr. Helmreich and his brother were among the few children who came from Torah-observant homes. Although the food served at the hostel was kosher, in his 12-year-old mind, he remembers it being terrible. Every day for lunch they were served tomato soup, and the kids joked that they could turn the bowl upside down and the soup would stay inside.
But the days of gravity-defying tomato soup came to an abrupt end when the children were told to pack their suitcases and board a waiting bus.
"We knew the Germans had invaded," he says. "The streets of Amsterdam were eerie. We looked out the window of our bus — we were boys, you know, and we were interested — and the streets were deserted. There were no cars or trams. Nothing. No one wanted to go out. We arrived at the dock at dusk, and that was also eerie."
When they got to Ijmuiden, a port near Amsterdam, they saw a squadron of a dozen British soldiers with machine guns. "They had come to show solidarity with the Dutch, which we thought was very funny," he recalls. "After all, what could they do?"
After the children and other passengers were on their boat, a freighter called Bodegraven, they found out.
"All of a sudden we heard a plane, a German diving bomber. The plane had a glass nose and was flying so low we could see the soldier lying in the nose with a machine gun aimed at us! He started shooting, but no one was hit, baruch Hashem. Then the British squadron that we thought was so useless started shooting back and the plane flew away. It was a big neis."
Because it was wartime, at first England didn't want to let the boat dock — they didn't want to take in German citizens — but after five days, the British relented and the freighter docked at Liverpool. Eventually, Joseph was allowed to go to Gateshead and learn in yeshivah there. After the war, he moved to the United States, where he married and raised a family.
"It was incredible what Mrs. Wijsmuller did," he comments. But because he was a child at the time, he couldn't know even half the story.
Truus was in France when the Germans invaded the Netherlands; she had brought a very young Jewish child to France's border with Spain and the child was eventually brought to the Dutch Caribbean. She rushed back to Amsterdam when she heard the news, although it took her three days to get there.
Her first stop was the Burgerweeshuis to talk with the children. On May 14, she received permission from the garrison commander of Amsterdam to take the children to Ijmuiden. She also learned that Dr. David Cohen, chairman of the JRC, had gotten word from The Hague that a boat would be waiting for them. After her meeting with the garrison commander, she commandeered five buses for the journey to Ijmuiden.
Even with permission from the garrison commander, Truus and her children were stopped at numerous roadblocks. Using her connections, she managed to speak with a high-up official of the Dutch navy who gave her permission to continue.
The boat set sail just hours before the Netherlands surrendered to Germany. Truus stood on the dock, waving goodbye to the children.
Never Give Up
During the war, Truus joined a resistance group and continued her rescue work. She smuggled Jews into Spain and Switzerland and medicine into occupied France, until she was arrested by the Gestapo in May 1941. Although this time she was released due to lack of evidence, the group asked her to stop her smuggling activities, lest she endanger the lives of the other members.
Instead, she sent food packages to Westerbork, Bergen-Belson, Theresienstadt and other camps and prisons. When she found out that a group of 50 young children interned at Westerbork were going to be sent to Auschwitz, Truus persuaded the officials that they weren't Jewish children, but rather the Aryan offspring of German soldiers and Dutch women. The ruse worked, and the children were sent to Theresienstadt instead. When the first train from Theresienstadt arrived in Maastricht after the war, Truus was at the train station to meet the children. All 50 of them had survived.
After the war, Truus became a member of the Amsterdam city council and fought to advance the rights of the disabled. In 1966, Yad Vashem honored her as one of the "Righteous Among the Nations." But after her death, her many accomplishments began to be forgotten, perhaps because she had no descendants.
"This is such an important part of our history," comments filmmaker Pamela Sturhoofd, whose father had to go into hiding during the war. "This is why we said we had to make this documentary."
Her film production company, Special Eyes, which she founded along with Jessica van Tijn, began work two years ago. Since then they've interviewed 19 "children" who were saved by Truus, including Dr. Eisinger and Mr. Helmreich. (You can see a preview at www.truus-children.com.)
"One way to make a documentary is to take your camera and just begin filming," she comments. "But we've also invested a lot of time in doing research."
Thanks to that research, she can verify Mr. Helmreich's account of what happened on board the freighter. She found the same story recounted in newspapers gathering dust in Liverpool's archives.
"When people are old, you have to ask if what they are saying is really the truth or a fantasy," Sturhoofd comments, echoing a concern that all Holocaust researchers must confront. "But the people we interviewed had very good memories, and their recollections of Truus were very similar. They all mentioned that she was very kind and had a lot of charisma, but she was also very determined and could be tough. Even though these children have never spoken with one another, they're telling the same story."
Sturhoofd hopes the 90-minute documentary will be released in November or December 2019. So far, she has about 80 percent of the needed funding, and she's confident the rest will come through. She comments that people get excited when they hear about Truus's story — and even after two years of intensive research and flying around the world to interview the children, she hasn't lost her enthusiasm, or her admiration for Mrs. Wijsmuller. In fact, she plans to begin work on a filmscript after she completes the documentary, so Truus Wijsmuller will finally get her Hollywood movie.
"Truus could have said, 'I did enough.' But she didn't. She pretended to be part of the Dutch Red Cross, so she could take Jewish children into France. When the Netherlands told her that she couldn't do this anymore — the letters are in the archives — Truus pleaded. When they still refused, she went to the Red Cross in Belgium and they said okay — she could pretend to be working for them instead.
"She was always trying to find solutions. And she was persistent. She never, never gave up."
(Originally featured in Mishpacha, Issue 762)
Oops! We could not locate your form.
>