| The Moment |
Five Star Review
| March 21, 2023
In classic Kinyan Hamesechta form, whose premise is chazarah, chazarah, chazarah, left the gourmet food waiting as they proceeded to take out their Gemaras and review the last few lines again and again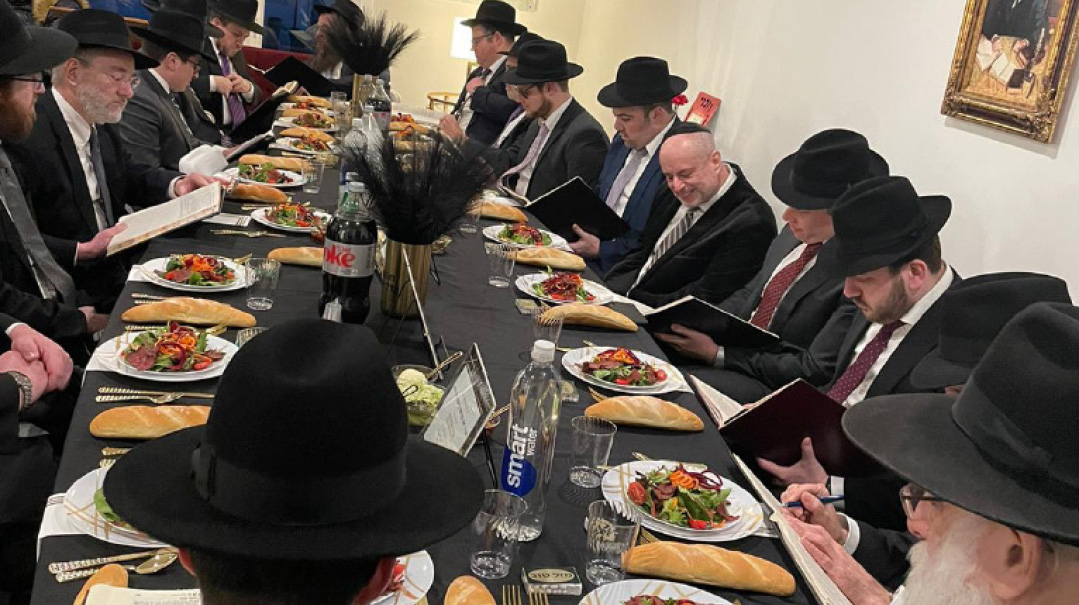 Achaburah in Minneapolis, Minnesota, led by Rabbi Shloime Rothstein, celebrated a siyum on Makkos recently, as part of the Kinyan Hamasechta program. At the siyum, the group finished the last few lines of the masechta, and then, in classic Kinyan Hamesechta form, whose premise is chazarah, chazarah, chazarah, left the gourmet food waiting as they proceeded to take out their Gemaras and review the last few lines again and again.
(Originally featured in Mishpacha, Issue 954)
Oops! We could not locate your form.
>