| Fiction |
Fast Forward | April 16, 2019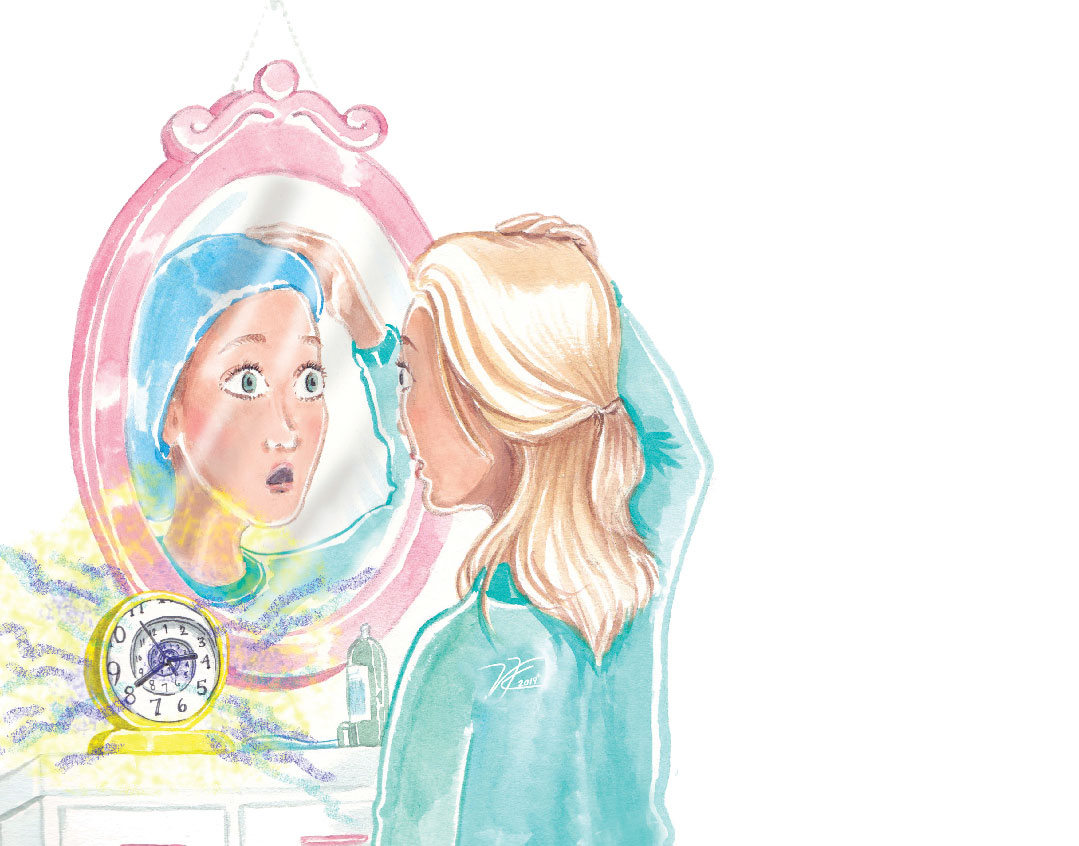 P
leasantly and well-suited I walk,
Whither I walk I cannot define, but I know it is good,
The whole universe indicates that it is good,
The past and the present indicate that it is good.

—Walt Whitman, "To Think of Time"
Avigail 
"He's an idiot if he takes this long." Tzippy cracked her gum loudly, and Avigail winced. "He's not worth it. He's crazy! My friend, same thing happened—"
"They got married?" Avigail interrupted.
"No."
"You're not helping." She'd called the shadchan last week to reignite a shidduch that had crash-landed months ago, but regretted her decision as carefully buried memories of their two-month dating saga now exploded like hot lava.
"So he said he's kind of busy, huh?" Tzippy was still snapping gum in her ear. "Gosh, what a wuss. You believe that, seriously, after he keeps the shadchan on the phone for 40 minutes? That's just an excuse to waffle out of a decision. These guys and their imaginary dates." She popped a bubble. "She should've said straight up, oh yeah, dude, who are you busy with anyway, Charlie Brown? Listen, I have another friend—"
"Did they get married?"
"Well, no—"
"You're not helping!"
Tzippy rolled her eyes. "Okay, okay! I have another friend, she has a friend, they got married! Massive commitment issues, girl this time, dated four months and dillydallied — she needed to think. The last week, at midnight, she decided she's ready, shadchan called the boy ASAP because she might renege on the deal the next morning. Guy was already sleeping but they managed to pull off a l'chayim." She shook her head. "Girl was 57, boy was 62. Massive mazel tov. My friend forwarded l'chayim pictures from Simcha Spot — girl in sparkly black dress, guy in polka-dotted pajamas—"
"Fifty-seven?" Avigail gaped at her, then exploded. "Tzippy! You're not helping!"
Tzippy threw up her hands in surrender. "Listen, I'm just trying to—"
"Get out!"
Tzippy left and Avigail looked morosely outside, noticing a woman in a pink headband, engrossed in her flip phone, walking down the avenue.
"I can't take this, the waiting!" she muttered. "Just wake me up when I'm married…"
From across the street, the woman looked up, and smiled.
The smell of fried eggs tickled Avigail's nostrils. She stretched, luxuriating in the soft quilts, a hint of morning light filtering through the window shades. She opened one eye lazily, then the other.
Wait. Where was she?
Confused, she rolled over, fumbled for her slippers, tugged on an unfamiliar-looking bathrobe and padded into the kitchen.
A man was standing in front of the stove, his back facing her, wielding a spatula and frying an omelet.
Gut in Himmel. Who IS that?
He turned around and smiled, and all she got was a glimpse of beard before she fainted.
(Excerpted from Family First, Issue 639)
>