| Encore |
Encore: Chapter 9 | January 1, 2020
Avi was about to say yes. Let me handle it. We'll settle this easily. Between adults. I got this. Just in time, he caught himself
A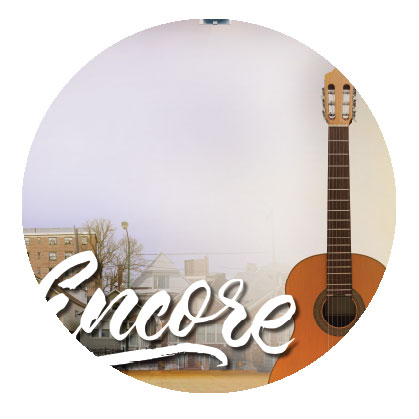 vi Korman was in Loeffler's gym when the call came. He usually turned his phone off before hitting the StairMaster, but today, he'd forgotten. He had already built up a sweat while warming up and his voice was brusque, distracted.
"Hey Avi, it's Shuey."
He hadn't said Shuey Portman, Avi noted with satisfaction. After two weeks of being in touch several times a day, the new yeshivah manager had finally dropped his last name.
The day before, Avi had insisted that Shuey lease a new car for the frequent travel between Modena and Lakewood. "You can't keep going back and forth in a 2006 Impala, it will just make you problems," he'd told Shuey. "Get a normal car, a Camry, Accord, whatever. I use Millennium, call Benny and tell him to put it on my business account."
Shuey's reaction had been strange. He'd stared at Avi, as if waiting for a punch line, then he took a deep breath. "It's like he has PTSD," Avi told Faigy that night. "I don't know what they did to him at his last job, but every time I'm nice to him, he looks suspicious."
Now Avi lifted one of his bare calves onto the base of a treadmill and stopped walking. There was something in Shuey's voice.
"Nothing major, just a slight issue. They came just now from the county, they have some problems, something with the permits."
The guy on the TRX machine next to Avi scowled at him, as if he were committing a major sin by being on the phone while the people around him were frantically burning calories.
"Nah," he told Shuey. "We had Terrence go to town hall last week, the C of O is good, the building is up to code. There's no reason that anyone should have a problem."
Shuey was quiet.
"What, you mean like, they're there now? Someone is next to you?"
"Yes, there's a gentleman here right now." Shuey's voice faltered, then he asked, "Do you want to speak to him?"
Avi was about to say yes. Let me handle it. We'll settle this easily. Between adults. I got this. Just in time, he caught himself. If Shuey Portman — former singer, off-brand toy salesman, and kosher snacks wholesaler — was going to make it in this job, it would be because he felt he could.
"Actually, Shuey, I don't. You speak to him. Figure out exactly what the problem is, what we need to do to fix it, and make it right."
Shuey swallowed so audibly that Avi heard it through the phone. Then Shuey said, "Sure, okay," and hung up.
Avi walked over to the front desk, turned off his phone, and left it in one of the small, cell-phone-sized cubbies. Shuey would handle this on his own. Then Avi grinned at the sourpuss on the TRX and slid in to the rowing machine, still smiling.
The yeshivah of Modena would do only good. Also, he thought, he would print business cards with a title for Shuey, something more prestigious than manager. Executive vice president sounded right.
(Excerpted from Mishpacha, Issue 792)
Oops! We could not locate your form.
>