| Jr. Feature |
Dramatic Rescue
| February 19, 2020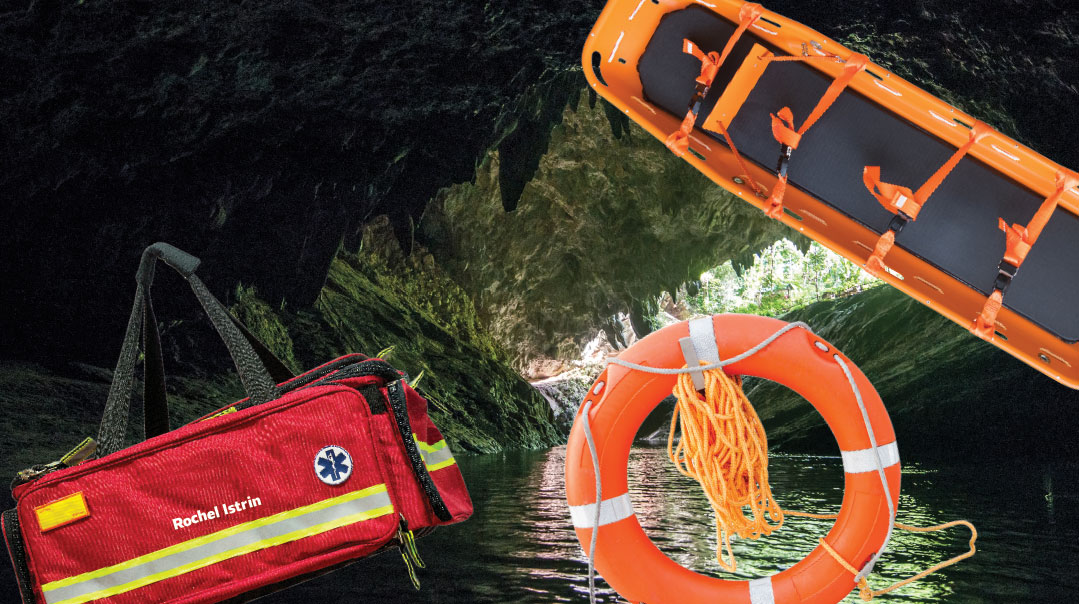 O
n June 13, 2018  a dozen students from a school in Thailand disappeared.
The 12 boys, age 11 to 16, belonged to a football team. They had stayed after school to practice with their assistant coach. When the boys had not returned home by 7 p.m., their worried parents contacted Head Coach Nopparat Khanthawong. They wanted to know where their children were, but Nopparat didn't know. He called his assistant coach and then each member of the football team, until finally one boy answered.
"It's Phiraphat's birthday so they decided to explore the Tham Luang caves," he said, "but I didn't go with them."
The boys should have returned hours ago. Disregarding the monsoon outdoors, Coach Nopparat ran all the way to the cave to see what had happened to his junior football team. At the entrance he saw water rushing into the cave. The only sign of the boys were bicycles, soccer cleats, and schoolbags left in the muddy path nearby. The boys must have become trapped inside the cave by the incoming water!

Disaster!
Tham Luang Nang Non is a cave system more than six miles long. Its twisting chambers are a popular destination for tourists and explorers. A sign at the mouth of the cavern warns visitors not to enter during the rainy season, due to the danger of flooding.

On that day, heavy rains had poured into the cave from several openings, churning up muddy water and making it impossible for rescuers to find the boys. The lower areas of the caves were already under water, and the water level was rising. Had the children been able to find a safe place inside the cave? A search party entered the cave but returned empty-handed after an hour and a half. There was nothing to do except pray for a miracle.
Word of the disaster spread quickly through the district, making headlines in the international media as well. Thai Navy SEAL divers launched a search mission. Experienced cavers also converged on the cave. One British expert who lived locally knew the cave well. He was able to direct the authorities as they organized search missions.
Aboveground, Thai policemen used sniffer dogs to search the sinkholes on the mountain, hoping to find a shaft that could provide an alternative entrance into the cave system below.
As days passed, it became harder to hold out hope for survivors. The rescuers kept searching, but they quickly discovered that the water in some places reached their necks, and in other places it reached the ceiling. Even if the boys were alive, they had no food and no source of clean water. Time was running out.
 (Excerpted from Mishpacha Jr., Issue 799)
Oops! We could not locate your form.
>