| Full 'n Free |
Double Dishing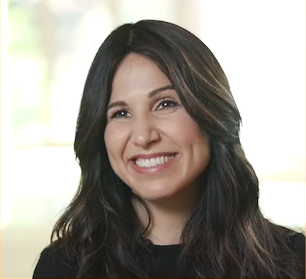 | September 6, 2022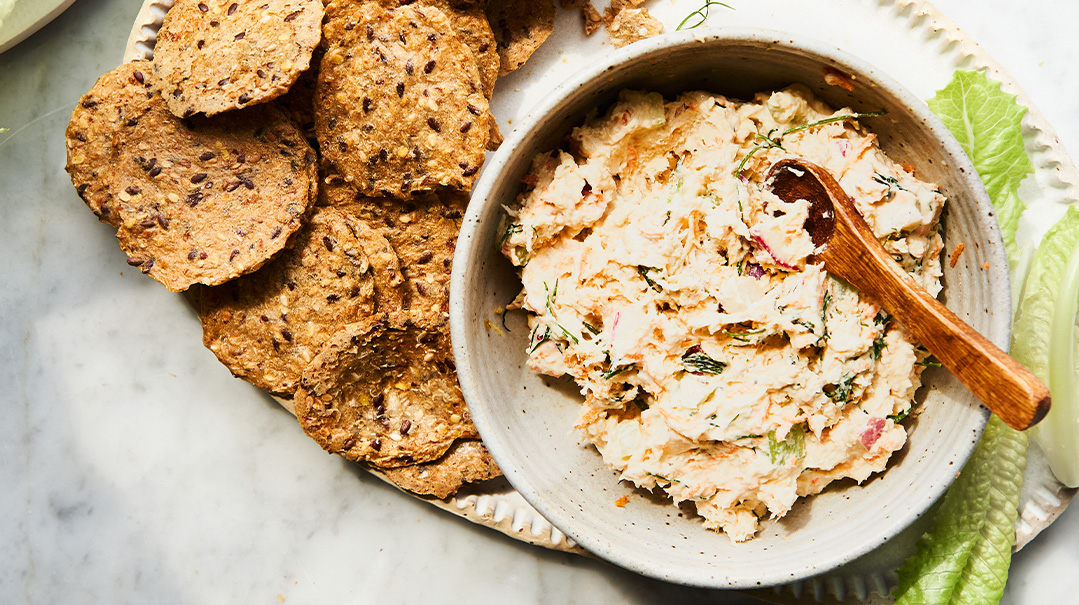 Styling and photography by Sina Mizrahi
Get ready, ladies. We're entering the big leagues now.
Fall is here and school has begun. As our own schedules get tigher, our children are working hard getting used to long school days — and they're coming home hungry.
And with everything we're dealing with, Yom Tov is on its way.
Serving balanced meals is one thing. Balancing the overload of cooking we have to do is another. How can we possibly do it all?
Doing Yom Tov
I usually make my food fresh, but when Yom Tov season comes around, there are certain freezer staples I like to prepare way in advance. I start with making all my meats (besides standing rib roast, which has to be fresh), including meatballs, Delmonico roast, and pulled brisket. I don't like frozen chicken soup because the veggies get soggy, but I'll freeze just the broth in small portions to use in recipes that call for stock, or for over Yom Tov to add to my fresh soup when the supply runs low.
I also like to freeze challah and grain-free matzah balls. Potato kugel is the one side my family eats from the freezer, so I freeze that too.
Although I make my chicken right before or on Yom Tov, the marinades get done in advance. So do my salad dressings — especially my Creamy Dressing and Balsamic Vinaigrette.
And if all this sounds like a lot of advance prep, it is, but I have this trick up my sleeve that makes it that much simpler: double dishing.
One for Now, One for Later
Whenever I make something, I make a lot of it — and use it!
The day I make meatballs for Yom Tov, I make double, and we have meatballs for supper. No question.
The day I make pulled brisket, I make double, triple, or even quadruple, and that Friday night, we have pulled brisket. (There's no such thing as making one pulled brisket in my house, ever. It's a family favorite and an unbelievable crowd-pleaser.)
The day I make dressing, we'll probably be having turkey breast for dinner, because my Balsamic Vinaigrette doubles as my favorite turkey breast marinade, and it takes about a second to throw it together once the dressing's done. I'll also make Takeout Tuna in the food processor right after I do the Creamy Dressing, so I don't have to get the processor dirty again — or waste all that leftover creaminess.
Making It Work for You
For some people, "double dishing" might be intuitive. For others, it's a mindset shift that can really help balance day-to-day cooking with freezer stocking.
I've shared my Yom Tov freezer staples, but I'm sure you have your own. When you're making that Erev Yom Tov shopping list, try thinking about which dishes you can double up on so you can fill up your freezer while saving yourself time, energy, and takeout!
Here's wishing you an easy transition to the school year and a very happy Tishrei.
Best of health,
Rorie Recommends: Avocado Oil-Based Mayonnaise
Healthy fats have so much good to contribute. Many mayonnaises, though, are made with refined oils, like canola and vegetable oil, which are inflammatory, so it's exciting to see how many companies are coming out with kosher avocado oil-based mayos, including Chosen Foods and Primal Kitchen. Take a look at the ingredient list on your mayonnaise jar. (Beware of the ones that say "with avocado oil" — they're usually mostly canola.) If you can't make your own, mayonnaise made with good-quality oil will give you the best bang for your buck.
One of my favorite "cook once, eat twice" foods is chicken soup, because…chicken salad! I add extra chicken tops to my soup just for this dish. In this back-to-school season, chicken salad can go pretty far: You can keep a batch in the fridge and have some for a quick lunch-to-go or even send some with your kids to school. Mine won't touch tuna at school because of the smell, but they'll gladly eat this with crackers or in a sandwich or salad.
SERVES 4-5
2–3 bone-in chicken tops from fresh chicken soup, at room temperature (see tip)
1 radish, finely diced
2 Tbsp shredded-then-chopped carrots
2 ribs celery, finely diced
fennel, red onion, and/or pickles, finely diced (optional)
¼–⅓ cup mayonnaise, homemade or store-bought, preferably avocado oil-based (you can find the recipe in my cookbook)
½–1 Tbsp chopped fresh dill (adjust to taste)
salt and pepper, to taste
With gloved hands, remove bone-in chicken tops from still-warm soup. Squeeze out excess liquid.
For the smoothest outcome, place veggies and chicken into a food processor fitted with an S blade; pulse a few times. Transfer to a mixing bowl. (Alternatively, with gloved hands, finely shred chicken into a medium-sized mixing bowl and add very finely diced vegetables.)
Add mayonnaise and dill. Mix with gloved hands to combine; season to taste.
To serve: Scoop over vegetable salad; add to wraps or sandwiches; enjoy as a dip for crackers; or fill a "lettuce boat" and sprinkle with chickpeas and crumbled Mary's Gone crackers.
Keeps in the fridge in an airtight container for 4 days.
Note: My chicken soup recipe is in my cookbook (page 126), but you can use any. Use chicken bottoms or bones in your soup (for that rich flavor), but add a few extra bone-in chicken tops so you can make this recipe.
Tip: For the best texture, you'll want to prepare the chicken as soon as the soup has cooled to touchable temperature.
Rorie Weisberg, CHC, is the author of the newly released cookbook Food You Love: That Loves You Back. Her passion? Making a healthy lifestyle doable and delicious, favorite foods included. Rorie is the health ambassador of Kosher.com, a popular health columnist and lecturer, and founder and CEO of Full 'N Free, LLC, an exclusive line of better-for-you baking essentials. To learn more about Rorie's story, product line, courses, and live demos, visit www.fullnfree.com.
All statements are suggestive only. Please consult with your doctor before making any dietary or lifestyle changes.
(Originally featured in Family Table, Issue 809)
Oops! We could not locate your form.
>