| Metro & Beyond |
Decamped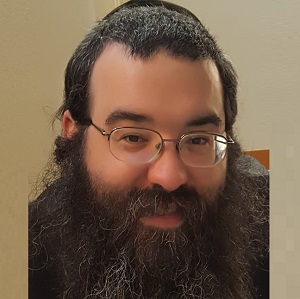 | June 17, 2020
Shock and anger as New York bans sleepaway camp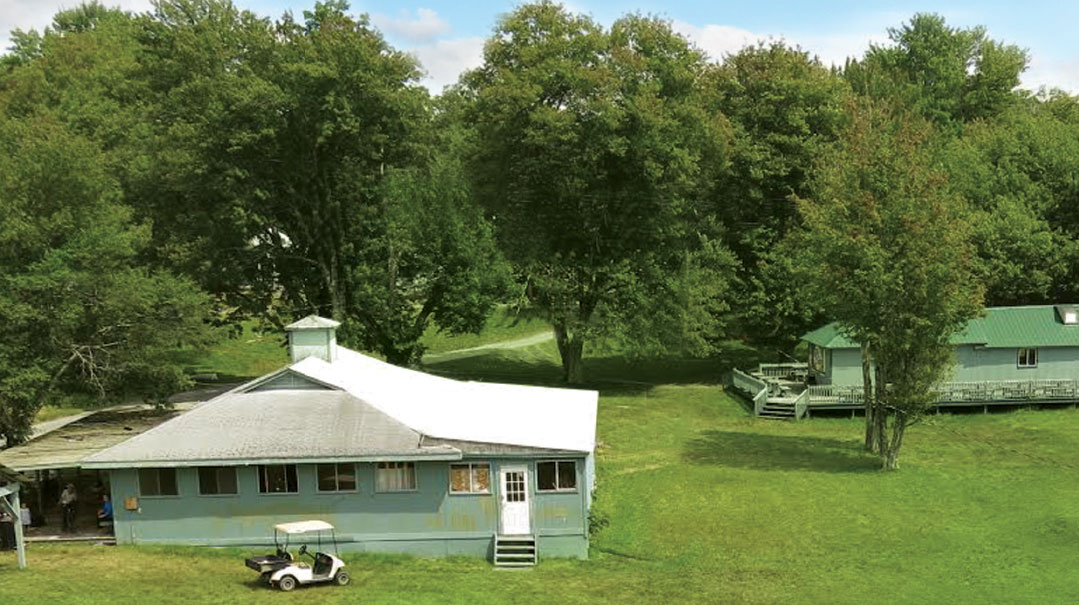 Three hours before last Shabbos — in a "late Friday news dump," as Agudath Israel of America characterized it — the state of New York issued a decree that shot like an arrow through the hearts of thousands of frum families in the Tristate area. There will be no summer sleepaway camp this year, for the first time in eight decades.
"Throughout this entire public health response, there isn't a single decision we have not made based on data and science, rather than emotion," New York state health commissioner Howard Zucker said in a statement. "Using the best currently available science and data, I have reached a decision to prohibit overnight children's camps from operating this season in New York state."
The administration cited the difficulty of managing social distancing and face masks in sleepaway camps as the reason behind the decision.
The announcement elicited shock and undisguised frustration among askanim and camp directors. Several community officials told Mishpacha the cancellation of camp will have long-term, undetermined effects on 100,000 frum children who have been pining for a summer getaway after the endless lockdown.
"It's scary," said Rabbi Boruch Ber Bender, the director of Achiezer, the social services giant serving the Five Towns. "Children have been home for months and months. They're having a difficult time as it is, and if they're not going to have structure for several more months, then al pi derech hateva they're going to suffer, fall through the cracks and get into all sorts of trouble. The mental health strain is just going to balloon into something even bigger."
Rabbi Bender said the community must now shoulder the responsibility "to figure out somehow, some way to support these families who are not going to have the structure of a summer that they look forward to the whole year."
A lawsuit is in the works. An attorney advised a meeting of over three dozen camp directors on Sunday afternoon that they have a solid case if they present it in certain ways, three participants said. Statements from the Agudah and Assemblyman Simcha Eichenstein concluded with the warning that they are "exploring other options."
Eichenstein, a freshman lawmaker who was one of the fiercest fighters for holding camp, issued a statement slamming Cuomo, noting that "it is easy to hand out orders from the Governor's Mansion," adding, "what is your solution, Governor? What is your plan for the thousands of young adults who will be roaming the streets in boredom over the summer months?"
Jewish community representatives in New York, from those working in government to shtadlanim for various kehillos, are demoralized at the outcome of their efforts. Their constituents are demanding answers, and there are few satisfactory ones to provide.
"We will not be able to tell people to vote again for a very long time," said one askan belonging to a particular kehillah.
How this will play out politically is anyone's guess, but the party primary elections next week will likely serve as a bellwether. Will frum voters come out and cast ballots for their endorsed candidates? For example, what will happen to the career of Assemblyman Joe Lentol, whose upcoming 50th anniversary in the legislature depends on whether Williamsburg's Jews come to the polls?
Several community activists said they found Cuomo's blatant double standard especially galling. The denial of sleepaway camp comes amid daily massive public protests that Cuomo personally encourages and his administration facilitates. On Sunday, for example, thousands of protestors filled the square in front of Brooklyn's Borough Hall. Cuomo is making clear which communities he considers crucial to his political fortunes — he is seeking to become the state's first governor in its 240-year history to claim a fourth term, and is widely seen as having his eyes on the White House — and which he considers expendable.
"The community has lost trust in government. Period," said Yaacov Behrman, who founded the Jewish Future Alliance in Crown Heights to advocate for the community. "They were quarantined for months, they followed all the rules, and then they saw that the same elected officials who ordered them into quarantine were not just encouraging people to attend the protests, but were organizing it themselves. This is a double standard — either there's a health risk or there's no health risk."
Behrman — who recently got married, but did not hold a ceremony due to COVID-19 risks— said a dark political tradeoff has exposed the Jewish community as powerless.
"Cuomo did it because he felt there's no downside to it," Behrman said. "If he stops the demonstrations, there will be riots in the street. If he stops camp, he figures the most that will happen is the Jews will tweet against him. So he felt he has nothing to lose."
Agudath Israel of America issued a sharply worded statement, calling the camp cancellation a "troubling use of Governor Cuomo's executive authority" and decrying the continuing use of state power during the pandemic as a "sword against religion instead of the shield the Founding Fathers intended it to be."
"We respect that Governor Cuomo is forced to make difficult decisions in these difficult times," the Agudah statement read. "But his mantra has been to follow the data, follow the science, and follow the law. Sadly, his decisions regarding overnight summer camps and religious practices fall far short of this ideal."
Rabbi Yeruchim Silber, Agudah's director of government relations in Albany, was even more blunt.
"This was a completely irrational decision," he said. "There is no indication that they even considered the safety protocols put in place that would mitigate the concerns Zucker expressed."
Rabbi Silber said he heard from several trusted sources that there was pressure from local supervisors in Sullivan County not to allow camps. The Jews have never received a warm reception there, and the added headaches of the coronavirus meant that county officials' pleas fell on receptive ears in Albany.
"They weren't thrilled about having us come up," Rabbi Silber said.
He added that despite the hostile environment, he and other Agudah reps held "multiple calls" with Zucker; Beth Garvey, the governor's legal counsel; and Robert Mojica, Cuomo's budget director. The Association of Jewish Camp Operators worked with leading infectious disease specialists to develop a plan to responsibly open camps, which included testing each camper and staffer, and placing camps in lockdown mode with no visitors allowed in or out.
One askan, who said he couldn't be quoted out of "fear of retribution," speculated that the camp decision had to do with the 5,300 elderly patients who died after Cuomo ordered nursing homes to admit COVID-positive patients
"Governor Cuomo and Howard Zucker have blood on their hands because of the nursing home fiasco, and they're letting it out on the kids," the askan said. "Zucker became gun-shy and just wanted to cover himself in case there's any kind of outbreak in a camp."
The discussion in the community over Shabbos was what Plan B would look like. One thing is certain: Plan B will be unlike anything we've known until now.
Camp Agudah, for example, is taking its venerable "Ruach Country" to New Hampshire. Novominsk is going to Pennsylvania's Poconos. Camp Munk and others are turning into "day camps," with full-day programs until late into the evening, but no bunkhouses.
"We are looking into all scenarios, even the wild ones," one camp director told Mishpacha.
In the meantime, campers are crashing registration at day camps, which received the green light from Cuomo several weeks ago.
Rabbi Shmuel Kohn, the director of Camp Chaverimboyz, a day camp in Woodridge opening for its tenth season, said registration jumped by double-digit percentage points this year as the uncertainty grew over the feasibility of sleepaway camps. While he usually caters only to fifth- and sixth-graders, this year Rabbi Kohn is opening for seventh- and eighth-grades as well.
"Most sleepaways have day camps on their grounds, but they were always secondary," Rabbi Kohn said. "The day camp I have, which is strictly a day camp, is unique in the mountains. From when the governor announced that day camps will be allowed, I started getting a lot of calls. I usually get an average of 300 to 350 campers, but this year we'll probably go up by about 100. There will probably be a demand for even more, but I don't know how many I could accommodate, staff-wise."
The rules for day camps seem prohibitive — no more than ten per class, and all staffers must wear face masks. But Rabbi Kohn said that a careful look at the guidance distributed by the health department made it more manageable.
"They're obviously not convenient, but they're not too bad," he said.
The biggest challenge is classroom teaching. But the state announcement doesn't specifically ban children from being taught together, as long as there is a separation between each batch of ten. Contact sports are also permitted in smaller, separate groups. Buses will have masks and hand sanitizers, and each group of ten will sit together. These groups will be kept together for the entirety of each half. Rabbi Kohn said he will avoid gatherings as much as possible and serve lunch in classrooms.
Rabbi Bender said Achiezer is reaching out to day camps to ensure that, to the extent possible, safety-wise, children who had been expecting to go to camp will have a place to attend this summer. He encouraged parents of camp-less children to take day trips and other leisure activities, and to reach out to organizations such as his for help.
"I believe we are stronger than this, but the toughest of people are having a hard time navigating this," Rabbi Bender said. "We can't pretend the summer is going to disappear overnight. It's just not going to."
(Originally featured in Mishpacha, Issue 815)
Oops! We could not locate your form.
>