| Feature Articles |
Core Curriculum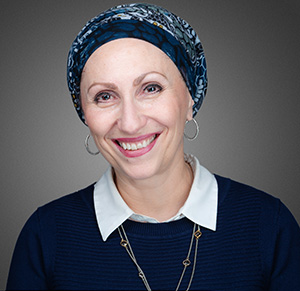 | August 22, 2018

While he shepherded Modern Orthodox schools for four decades, Rabbi Besser says that although the nuances might be different, the basic principles are the same across the board (Photos: Jeff Zorabedian)
I
n my day, being summoned to the principal's office provoked paroxysms of fear and trembling. But my principal, obviously, was not Rabbi Mordechai Besser.
Rabbi Besser, who served as a yeshivah principal for 40 years, exudes warmth and solicitude, running to fetch coffee and requesting precise instructions for milk and sugar in his office at Torah Umesorah. Rabbi Besser projects a fatherly warmth and strength, honed by decades as a captain entrusted with the formative education of thousands of children.
Lest there be any doubt as to his capabilities, a large, engraved brass bell encased in a Lucite box sits in pride of place on his desk, an award from the first President George Bush for excellent achievement as a principal. "Rabbi Moshe Possick, who used to occupy this office and was something of a mentor to me, helped me win this," he avers. Rabbi Besser has decades of expertise in the Modern Orthodox educational system, and has recently been tapped by Torah Umesorah to bring his unique skill set to the chareidi yeshivah world. Today, he has a rare insider's view of both the strengths and challenges of both systems, and what they have to learn from each other.
These days, Rabbi Besser — positioned at the juncture of these two systems — is devoting his time to helping schools do their best for students. As an Executive School Consultant at Torah Umesorah, an organization providing guidance and resources for yeshivos, he's applying his years of experience to school accreditation, staff and student placement, and outreach to the Modern Orthodox community. From his aerie office on the sixth floor of the Torah Umesorah building in Brooklyn's Kensington neighborhood, he commands an eagle-eye view of the landscape of 21st century chinuch.

As the new school year commences, Rabbi Besser looks back to the schools he's shepherded and the ones in his new purview, and although the nuances might be different, the basic principles are the same across the board. Especially, he says, when it comes to parental expectations.
"Parents need to give the school a chance," he says, "Because the main goal of the parent-school partnership is to bring out the best in each child. This means not comparing the child to a friend or a sibling, and this means not automatically expecting the child to achieve the parents' idealized expectations. It's unreasonable for parents to expect the school to transform a 'C' student into an 'A' student."
On the other hand, he says, parents can and should expect that the teachers/principals/school provide the student with a safe, clean, and comfortable environment in order to maximize the child's potential. But, he stresses, "Parents are the ones who develop the student's personality and middos, and although the school can effectively polish and enhance these traits, it's unreasonable for parents to expect the school to form them."
Rabbi Besser, who was principal at Manhattan Day School for the last 18 years before joining Torah Umesorah (and principal at HAFTR for over two decades before that), remembers how although MDS was the first mainstream yeshivah to incorporate a special education department, that segment of the school represented some unique challenges, "but also brought us the most nachas and joy."
Many parents, he says, are hesitant to acknowledge the problem and provide the necessary support. "They're worried about future shidduchim, their perceived standing in the community, and the perceived negative effects on the child," Rabbi Besser explains. "They also mistakenly see a learning disability as a negative reflection of their own parenting abilities, and in some way, their fault."
But the miracles Rabbi Besser saw there have remained an inspiration to him as he moves into the chareidi education sector. "I remember a girl from the Upper East Side who was enrolled in the program. It took much time and effort to convince her parents that she could benefit from special education. And gradually, this girl's self-image and academic performance improved. By seventh grade she was mainstreamed in all subjects, and by eighth grade, she was elected student council president. After a successful mainstream high school experience, she even went to college. She's now married and is leading a rewarding and productive life, but the results would likely have been different had she not taken that recommended path."
Rabbi Besser recalls another boy, a sixth grader, who did well scholastically but because he would consistently laugh out loud at even the most serious assemblies, there was talk of expelling him. "The teachers set up a meeting with me and insisted that he must either be expelled or suspended, but instead, we sent him to meet with a psychologist. It turned out that the laughing eruptions were involuntary, stemming from deep insecurity, and he got the therapy he needed. Today he's a successful yeshivah principal — and I shudder to think what would have happened had we expelled him back then."
Tough Beginnings
Perhaps Rabbi Besser has such a keen understanding of chinuch because he himself learned firsthand what it means to be a challenged student. A third-generation Israeli by birth, and a great-grandson of Rav Yosef Chaim Sonnenfeld ztz"l, he came with his parents to the US at age nine, during the straitened economic times known as the Austerity of the 1950s. His parents settled in Crown Heights, where they enrolled him in the Crown Heights yeshivah despite the fact that he knew absolutely no English — "Not even yes or no," he says. "They put me in fourth grade in limudei kodesh, and first grade in limudei chol."
Fortunately, he had an inspired first grade teacher who made a class project of teaching English to Mordy Besser. This same teacher advised him that the best way to improve his English would be to read a lot. "I'm still an avid reader who loves the printed word," he affirms. While he quickly absorbed his new tongue, he remains forever grateful that his mother insisted on speaking to him and his brother (Rabbi Naftali Besser, currently Dean of Students at Yeshiva of Flatbush) exclusively in Hebrew, which gave him continued fluency in that language until today.
In Crown Heights, although the family lived at 777 Eastern Parkway, just across from 770, they attended the Modzhitzer shul. His mother's sister had married Reb Nachman Shenker, Ben Zion Shenker's brother, and his father, Reb Akiva Besser, often collaborated with them in music. The young Mordy Besser was deeply affected by the Shabbos tefillos in that shul, filled with struggling Holocaust survivors who would transform into choirs of angels on holy days.
When his parents moved to Manhattan, where his father took a job on the Lower East Side with a manufacturer of plastic tablecloths, it was hard to leave Modzhitz behind, although the Modzhitz choir held rehearsals for their first two albums in their apartment. His father, who harmonized with Reb Ben Zion and even had some solos, held a Shabbos job as a baal tefillah, first at Ohab Zedek and later at Young Israel.
The young Mordy was enrolled in Rabbi Jacob Joseph yeshivah on Henry Street for elementary and high school, and then chose to enroll at Yeshiva University. Thinking he'd become a lawyer, he took the LSAT exam at the end of college and was accepted into law school at New York University. But he took a year's deferment to try just one year of the semichah program at YU — "and the rest is history," he finishes. "I didn't go to law school in the end, so I resolved that my son would have to go instead." As things turned out, his only son did indeed go to law school. But he dropped out of legal practice after seven years to follow in his father's footsteps, becoming the mashgiach ruchani of Yeshiva Maayanot, a girls' high school in Teaneck. (Two of his three daughters also went into education, and one son-in-law was the principal of MTA, the Marsha Stern Talmudical Academy.)
The Start of Something Big Rabbi Besser left Yeshiva University with semichah and a master's degree in History (he would later earn a master's in Educational Administration from Hofstra University, and become certified by the New York State Education Department for Social Studies, Building Principal, and District Superintendent). His first position was as a rebbi and teacher in the Hebrew Academy of Nassau County (HANC).
He started the job the September after his marriage to a young woman he'd met in shul. He and his wife, Edna, settled in a Forest Hills apartment, later moving to a house in Kew Gardens Hills. After a few years at HANC, Besser was voted to represent the teachers at their contract negotiations. "I was always opinionated," he admits. "It was a tough time at the school. Summer arrived, and the school was still stalled with no contract for the teachers."
One of his colleagues, a science teacher who lived in Lawrence and had children in Hillel School, told him the principal and vice principal of that school were both leaving, and suggested he apply. "You'd be a perfect assistant principal," she said. The yeshivah's founding principal, Yitzchak Perlow, had left on aliyah but had been convinced to come back for two years to see the school through a challenging time.
Mr. Perlow hadn't arrived yet, so Rabbi Besser interviewed with Dr. Alvin Schiff, Perlow's best friend and the director of the Board of Jewish Education. After he met with Schiff, the deal was clinched: "At age 29, I became the assistant principal of a school of 330 kids," he says. "But I like a challenge. I hit it off with Mr. Perlow right away, and learned a tremendous amount from him."
If things weren't challenging enough, the following year Hillel merged with HILI, the Hebrew Institute of Long Island, also a struggling school, and the two became HAFTR (Hebrew Academy of the Five Towns and Rockaway). When Perlow's two-year stay came to an end, it was Rabbi Besser who drove him to the airport. Perlow's parting words were, "Mordy, you'll stay seven years. And when you make enough enemies, you'll leave."
Yitzchak Perlow returned to Israel, leaving Mordechai Besser to take over as principal. And despite Perlow's pessimistic predictions, Rabbi Besser managed to stick it out for 22 years and saw the school expand to 1,250 students.
Rabbi Besser's own sometimes challenging experiences as a yeshivah student informed his approach to chinuch. "When I was in yeshivah, a lot of the rebbeim were Holocaust survivors, some of whom should have not been charged with responsibility for children's chinuch," he says. "I was very turned off, especially when we started learning Gemara in sixth grade. Because of my own negative experience, I made sure to put the very best rebbeim into beginning Gemara, with a mission to turn the kids on to Gemara learning."
After more than two decades at HAFTR, Rabbi Besser was ready to move on. He told them he would leave when his contract expired, but they thought he was bluffing. In the end they were shocked. They said, "Where are you going to go?"
He found where to go very quickly. Manhattan Day School, a school on the West Side of Manhattan with 320 students, was looking for a principal. Rabbi Besser had grown up on the West Side and was comfortable there. He accepted the job in 1999, and stayed there for the next 18 years.
It was an exciting place to be; the staff was excellent, and he was able to move the school a bit to the right (for example, he starting separating boys and girls in fourth grade instead of fifth grade, even though some parents feared it was but the first volley in a move to make the school more religious). One challenge was the ten percent attrition rate, a matter of demographics and finances: Families would begin at MDS with one or two children, but as those families grew, they simply couldn't afford large apartments in Manhattan, and would leave for places like Teaneck and the Five Towns. Nevertheless, by the time he left, enrollment had climbed to 550.
Teaching Principals
Working as a principal involves navigating a minefield between students, teachers, staff, and the Board. How did Rabbi Besser survive so many years when the position of principal in many schools is a revolving door?
"Where staff is concerned, a team approach is key," he says. "I used to have a meeting with my assistant principals, the school psychologist, and the director of student services every Tuesday at ten; it was holy time. We'd discuss any problems that had arisen and vote on what to do. If I was outvoted, that's how it went."
Rabbi Besser says he can't stress enough the importance of his own open-door policy. "Any teacher or student could literally walk into my office, unless I was in the middle of a meeting. This sent a strong message to both students and teachers that I was there for them.
"Many years ago," Rabbi Besser continues, "Rabbi Possick, who was my mentor at Torah Umesorah, asked me to mentor a young principal in a suburban town outside New York. We were in touch for a number of years, and it involved him visiting with me in my school and me visiting his school, observing classes and staff meetings. This process allowed the principal to receive constructive, non-threatening feedback, which I believe is the best form of principal training. The truth is, even when I was an experienced principal, I always felt that I needed to constantly learn, evolve, and develop. And while young principals can always use guidance, excellent, experienced principals are also aware that there is always something new and more effective to learn about."
Rabbi Besser believes it's vital that principals have good interpersonal skills, for effective interaction not only with students and teachers, but with rabbanim and community leaders. They also must be good educators. Not every good principal starts off with all that raw talent, though. "Some principals can learn these skills, and some can't," says Rabbi Besser. "But those that can't won't last long — they'll continue on to the next position where they'll try again."
Likewise, he says, a good teacher needs these qualities, as well. "When I hired teachers, I'd look for charisma, a kesher with students, and enthusiasm," he says. "A teacher has to be able to inspire kids to love Torah or whatever other subject matter is being taught. I would say that talent and skill account for 80 percent of a teacher's success. Experience and education are only 20 percent. Experience means nothing if a teacher keeps repeating the same mistakes, and a master's in education isn't a guarantee of classroom ability." While he admits training can sharpen a teacher's skills, in his experience, "If you've got it, you'll have it at age 20, and if you don't, you may never have it."
He says he never had a teacher who wanted to quit in dissatisfaction, although they sometimes left for other reasons, but he did have to fire a few teachers over the years. His line in the sand was when he felt the students were suffering, and the teacher wasn't giving it his all. "An incompetent teacher can't stay," he says. "Neither can a teacher who does something really wrong or inappropriate, like hitting a child."
There's always a danger of teacher burnout after years of service, and in such cases, he'd try to work with teachers, playing to their strong points. For example, during his last year at MDS, one teacher had already been teaching for 52 years, and Besser decided to move him to the top Gemara class, where he was every bit as popular as he'd been 40 years prior. Naturally, teachers are more prone to burnout if they aren't well treated, and don't receive their checks promptly each month.
"In general, I believe the quality of teaching in frum schools has improved," Besser states, "although some of the challenges are greater. The kids today have shorter attention spans and are distracted by gadgets. The problem is everywhere, in the nonreligious world as well. There's more chutzpah from both students and parents, and entitlement is a big problem."
But school is all about those distracted, sometimes chutzpahdig students, and he always did his best for them, trying to greet each one individually each morning by name. His approach was to shine a light on the talents — not necessarily academic — of each student.
Rabbi Besser has dealt with all manner of emergencies in his time, from death in a family to extracting the point of a spiral notebook wire from a child's eye. But he counts September 11 as the biggest crisis. "The kids were already in school and were davening," he says. "We had to speak to every teacher, and our parents were freaking out. I was freaking out too, although I had to put on a show of calm and control. We made chain calls to the parents, and since there were no buses, held them in school until each one was picked up."
Not the Retiring Type
It was while Besser was still at HAFTR that he received a call from Rabbi Yehoshua Fishman, then-director of Torah Umesorah. Rabbi Fishman, who had known Rabbi Besser back from the days in Camp Munk, told him that he wanted to appoint him to the board of Torah Umesorah's National Conference of Yeshiva Principals, which would entail coming to meetings every six to eight weeks.
The position meant he began attending Torah Umesorah conventions every year, where he noticed that "uniform" thing — there were very few attendees who didn't wear hats — perhaps 100 out of 1,600. It bothered him that the Modern Orthodox weren't a bigger part of the action, and he began to press the Torah Umesorah staff: "What are you doing for the Modern Orthodox community?"
By 2016, Rabbi Besser would be beginning his 40th year as a yeshivah principal, and again had that feeling it was time to move on. He gave the school 15 months' notice, allowing the Board and staff enough time to make a peaceful transition. But Mordechai Besser — who says he doesn't even like occasional vacations — isn't the retiring type.
He wasn't sure what he'd do next, but in the meantime, he received a call from Rabbi Dovid Nojowitz, a former rosh kollel in Australia who had replaced Rabbi Fishman as national director at Torah Umesorah. Rabbi Nojowitz informed him he'd like to bestow on him the annual Joseph Kaminetsky Excellence in Leadership award. Besser's response was a laugh. "Me?" he said incredulously. "The Modern Orthodox guy?"
Rabbi Nojowitz responded, "We felt that someone who was a yeshivah principal for 40 years, in only two schools, and walked out on his own two legs truly deserves an award."
Rabbi Besser considered the offer, and then came to Rabbi Nojowitz with his decision: "If you're happy with the current status quo, then thank you, I'll come and accept the award and make an inoffensive speech. But if you and the Board and the yeshivah heads are really serious about reaching out to Modern Orthodox schools — to schools that have been disenfranchised by default — then hire me and I'll help you out."
Rabbi Besser received both the award and an interview with half a dozen members of the Torah Umesorah board. The upshot was that he was hired with several mandates: outreach to Modern Orthodox yeshivos, job placement for school principals and administrators, accreditation, and what he calls the most heartbreaking part of his job: finding schools for students who can't find one themselves.
He has the most to say about the last two missions. In the area of accreditation, he now works with Rabbi Yehoshua Levy and Rabbi Hal Kletzick to help yeshivos make the grade. Last December, Torah Umesorah signed an agreement with AdvancED, the largest accreditation agency in the world, creating a partnership in order for yeshivos to receive accreditation for both Judaic and general studies. Rabbi Besser already had experience dealing with such agencies at both HAFTR and MDS, which had used the Middle States Accreditation agency (which accredits public, private, and parochial schools). Middle States teams would visit his schools, and he'd often join them on visits to other schools applying for their Blue Ribbon program.
"Different schools have different reasons for wanting accreditation," he says. "Out-of-town yeshivos may need it to receive Federation funding. Some want it to show their communities they can boast a superior level of instruction."
It can take as long as a year to accredit a school, and involves teachers, parents, and Board members. The results, he says, are usually positive. "It's very cleansing, very healthy, for a school to evaluate itself," he says. "We see there's a lot of interest."
His mandate to help find schools for children with nowhere to go is the most challenging part of his job, and the one he most takes to heart. He himself expelled only two students in his 40 years of running schools, and then only when the student had another school to go to. "Sometimes the children are floundering, and sometimes it's the parents who insist on a change," he says. "We send out forms and meet with parents and students from fourth through twelfth grade. It's shocking how many have no school, and how many have been thrown out."
Rabbi Besser has two partners in school placement, Rabbi Mordechai Reichberg for the boys and Mrs. Rochel Zimmerman for the girls. Rabbi Reichberg, a young and articulate Bobover chassid, explains that school placement issues have a lot to do with location. "In Lakewood and Monsey, there simply aren't enough schools," Rabbi Reichberg says. "In Monsey, you can't start a school without a certain amount of acreage for the building, parking lot, etc., and that's a financial hurdle too large for many. In Brooklyn, the problems are typically that a child has social or emotional problems, or that the parents are at odds with school protocol."
For example, many yeshivos have begun requiring parents to sign forms agreeing not to use certain gadgets and to prohibit or strongly filter Internet devices. "There's always a fight over these," Rabbi Reichberg says. "It's not the best way to work with parents. We need to be educating them."
Learning from Each Other 
Torah Umesorah is largely a chareidi organization, but its original mission was to reach out to the entire Orthodox community. It has much to offer the non-chareidi world: teaching training, curriculum development, tefillah curricula, and coaching for principals. Since taking on his new position, Rabbi Besser has visited about 30 Modern Orthodox yeshivos and met with principals and administrators to discuss the services Torah Umesorah can offer. "We don't coerce anyone," he remarks. "Some are interested, some aren't."
Once success was bringing the beloved Torah Umesorah "Q and A" tradition to the Modern Orthodox chinuch sector. "Torah Umesorah used to have a sh'eilos-and-teshuvos session at their conventions for educators, headed by Rav Reuven Feinstein," he says. "It was always fascinating, and I wanted to give that experience to Modern Orthodox educators." He picked a venue in New Jersey and sent invitations to all the Modern Orthodox schools, promising a free lunch and the opportunity to submit questions in advance. Rav Feinstein spent the first half of the session answering the submitted questions, and the second half taking questions from the floor. "Some chareidi educators came too," Rabbi Besser says. "The principals were all very enthusiastic about the program and the opportunity to exchange ideas with other educators."
The chareidi system, he states, is able to model a singlemindedness and seriousness of purpose to Modern Orthodox yeshivos. But Modern Orthodox schools have something to teach chareidim as well; after all, the MO schools are generally reputed to have very high academic standards.
"That's largely a matter of money," Rabbi Besser admits. "Tuition at Modern Orthodox schools runs between 25,000–50,000 dollars a year. They have great facilities, and can afford to hire top teachers (and pay them on time!). This gives teachers and schools the ability to innovate, and pursue areas like STEM enrichment.
Rabbi Besser agrees that there have been major accomplishments in the chareidi system over the years, primarily in individualized instruction, where the gifted student can access enrichment programs more readily, and the student who requires remedial instruction is being addressed in a more professional manner. In addition, teachers have steadily been exposed to more professional development, both in school and at conferences, and increased availability of extracurricular opportunity has broadened the student experience.
But there are still areas that beg for improvement. "The increase in technology has presented us with our greatest challenge," Rabbi Besser says. "On one hand, a student can sit at a laptop or tablet — or smartphone — for a long period of time and stay focused and absorbed. But put that kid in the classroom and he often can't concentrate for more than a few minutes. And the greater societal goal of building a student's self-confidence and self-esteem has gone totally out of control and boomeranged. In our society, we've created a situation where every child needs to win. There are multiple valedictorians and trophy winners, which has diminished the motivation and desire to exel. And despite all the wonderful chesed activities existing today, children are still, to varying degrees, becoming part of the 'me' generation."
Still, says Rabbi Besser, in past decades, every segment of the Torah world has grown and blossomed. "And so," he says, "we all need to do our due diligence to ensure that the next generation is educationally equipped to continue our successes, both in Judaic and secular endeavors."
In the meantime, Rabbi Mordy Besser is grateful for his new position, radiating the enthusiasm and energy of a man half his age. As far as he's concerned, one of the biggest perks of his new job are his colleagues, whom he calls "the unsung heroes" of our community. He's finding fulfillment bringing 40 years of experience to the task of helping yeshivos make sure each child gets the education he needs at the level he needs.
"We're working on changing the world," he says, "one student at a time."
(Originally featured in Mishpacha, Issue 724)
Oops! We could not locate your form.
>