| PlateArt |
Cookies and Cream | November 8, 2022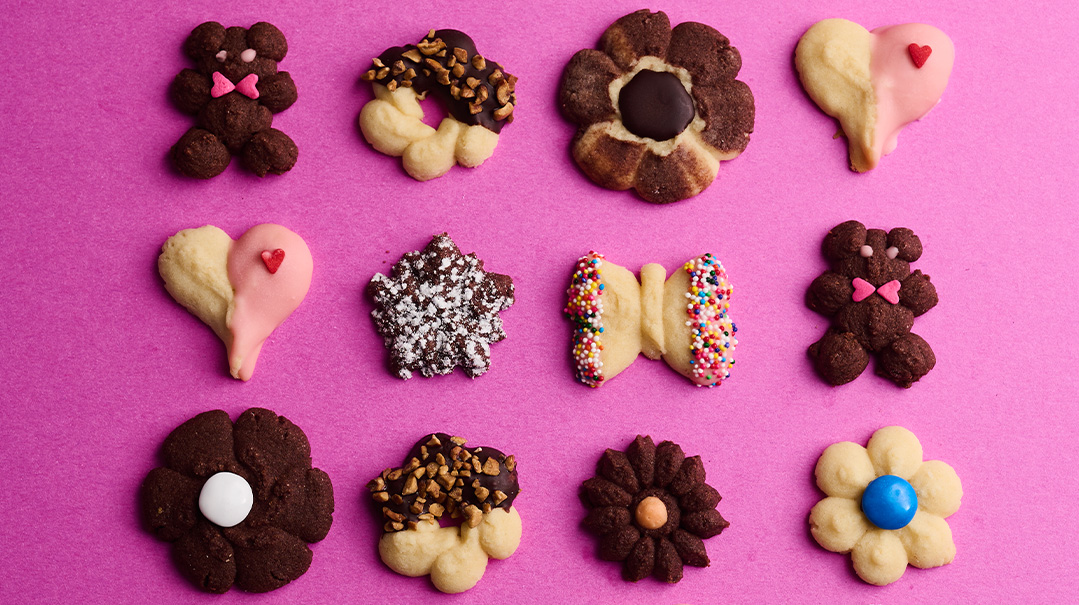 Text and styling by Esther Ottensoser
Photography by Sina Mizrahi
Winter is here, which means long Motzaei Shabbosos — yay! It's the perfect time to experiment with two fun kitchen gadgets. Both will ignite lots of creativity, with endless decorating and flavor options. Get ready for lots of fun + yum!
Cookie Gun (aka Spritz) Cookies
At a recent shalom zachor, amidst all the fancy cakes and pastries, I noticed a plate with perfectly shaped flower cookies with a blue lentil in the center. How fun! They brought back so many cozy childhood memories! My mother's cookie gun was the perfect entertainment on a long Motzaei Shabbos, a snowy day, or midwinter vacation.
Feeling nostalgic, I purchased an OXO Good Grips 14-Piece Cookie Press Set on Amazon and was amazed at how perfectly it worked. (That part I didn't remember. I guess it's been perfected over the years!) The product has a 4.5-star rating with well over 7,000 reviews!
With 12 shapes to choose from and endless decorating options, this tool will fill lots of fun hours and is well worth the purchase.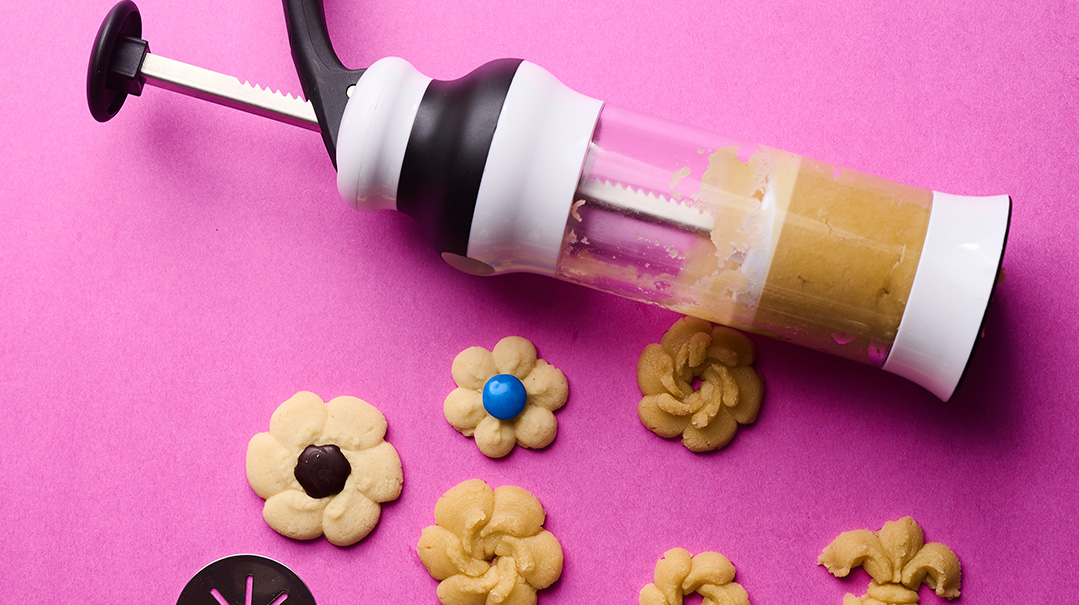 Tips
Follow the recipe included in the cookie gun booklet. It's important to follow the recipe perfectly so the dough works well in the gun.
For best results, press cookies directly onto a cookie sheet. A metal sheet is preferable.
For a smaller cookie, press once. For a larger one, press twice.
You may need to press the gun a few times until the dough starts coming through evenly.
You can divide the activity into two — bake one day, decorate another day.
Use melted cookie dip, melted chocolate, nuts, sprinkles, candy, or chocolate lentils for decorating.
The dough freezes nicely.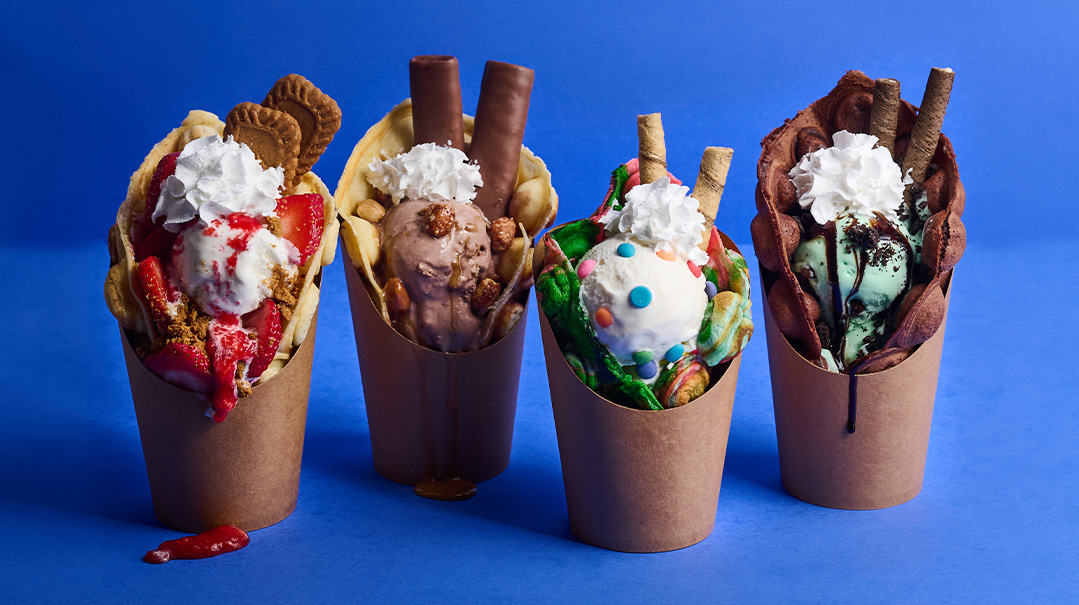 Bubble Waffles
Bubble waffles have become a real craze. Although the taste is exactly the same as regular waffles, the bubbles make them even more fun to eat. They also bend easily to fit into these neat holders. A warm, fluffy, crispy waffle wrapped around scoops of ice cream with toppings and drizzles… No matter which flavors you pick, your taste buds will be in for a real treat!
These are the flavor combinations featured below:
Strawberry Shortcake Waffle: Waffle, vanilla ice cream, Lotus crumbs, Lotus cookies, whipping cream, and strawberry sauce.
Chocolate Peanut Butter Waffle: Waffle, peanut butter ripple chocolate ice cream, peanuts, milk-chocolate coated wafers, peanut butter drizzle, whipping cream.
Funky Waffle: Colorful waffle, vanilla ice cream, colorful chips, wafer rolls, whipping cream.
Chocolate Mint Waffle: Chocolate waffle, mint chocolate chip ice cream, crushed Oreos, chocolate wafer rolls, chocolate syrup.
You will need:
waffle batter
food coloring (optional)
ice cream of your choice
toppings and sauces of your choice
Cook your waffle, then fold into the french-fry holder. Fill with scoops of ice cream and decorate as desired.
For a colorful waffle, divide batter into separate bowls. Add food coloring to each bowl and then mix together before pouring into the waffle maker.
Click Here to find the Cookie Press Set on Amazon
Click Here to find the Bubble Waffle Maker on Amazon
Click Here to find the French Fry Holders on Amazon
(Originally featured in Family Table, Issue 817)
Oops! We could not locate your form.
>