| This Way That Way |
Cookie Dough
| December 7, 2021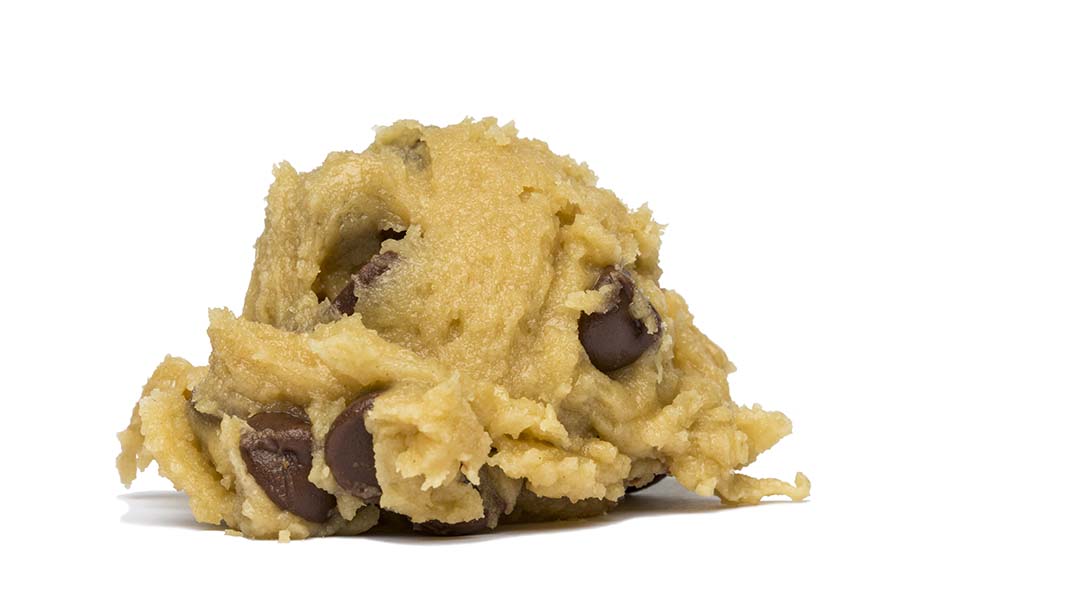 We can't hear the words "cookie dough" without involuntarily saying "yum!" We assume you feel the same way! Here are some recipes with cookie dough as the star.
Do's of Dough
Origin
The earliest cookie-style cake was invented in seventh century CE Persia. Historians say that the first cookies were used as "test cakes" to test out the batter.
Safety First
Most manufacturers of premade commercial cookie dough use a heat treatment for flour and a pasteurization process for the eggs to avoid salmonella poisoning.
On Display
The National Cookie Cutter Historical Museum, located in Joplin, Missouri, displays all sorts of cookie cutters from around the world.
Cheesecake-Stuffed Cookies
Recipe by Esti Vago
My friend Brocha made cheesecake-stuffed chocolate chip cookies for our school bake sale, which was held right before Shavuos. Everyone who tasted them immediately added them to their kiddush and dessert plans. Here's my simplified version.
YIELDS ABOUT 3 DOZEN COOKIES
8 oz (450 g) cream cheese, cubed
½ cup confectioners' sugar
store-bought chocolate chip cookie dough
Mix the cream cheese and sugar until smooth, preferably with an electric mixer.
Form 2 evenly sized balls out of the cookie dough. Flatten each dough ball into a flat circle. Scoop a teaspoon or so of the cold cream-cheese mixture and place in the center of one dough circle. Place the other circle on top and roll the dough into a ball around the cream cheese, making sure it's sealed inside.
Follow the baking instructions on the cookie dough package, underbaking the cookies a bit rather than overbaking them. Once they're cool, store in an airtight container in the refrigerator. Feel free to warm them up a bit before eating so the chocolate gets melty.
Man with a Pan Pie
Recipe by Michal Frischman
An edible reminder that my husband smokes me in all competitions, even when we're playing my sport.
SERVES 8
1 graham cracker crust
½ jar Lotus butter, smooth or crunchy
1 pareve Rosemarie chocolate bar
18 frozen unbaked chocolate chip cookies, or dough to make 18 cookies
pareve ice cream
Preheat oven to 350°F (175°C).
Spread the Lotus butter over the graham cracker crust. (If you want, you can melt the Lotus butter in a microwave for 15 seconds first for easy spreading, but it's not necessary.) Break up the chocolate bar and place it evenly over the cookie butter. Cover with cookie dough.
Bake for 15–20 minutes or until just set. Serve warm with ice cream.
Chocolate Chip Cookie Dough Ice Cream
Recipe by Estee Kafra
You may recognize this recipe from years ago, but it was such a hit it's worth coming back for more!
SERVES 16
2 graham cracker pie crusts (optional)
1 cup brown sugar
½ cup sugar
1 cup oil
2 eggs
1 tsp vanilla extract
2½ cups flour
1 tsp baking soda
½ tsp salt
1 cup chocolate chips
2 (56-oz/1.6-liter) containers pareve vanilla ice cream
Preheat oven to 350°F (175°C).
In the bowl of an electric mixer fitted with the paddle attachment, mix the brown sugar, sugar, and oil until smooth. Add the eggs one at a time, along with the vanilla extract. In a separate bowl, mix the flour, baking soda, and salt. Add to the mixer, and mix until incorporated. Fold in the chocolate chips.
Spread the mixture onto a lined baking sheet. Bake for 9 minutes. Remove from oven and let cool.
Meanwhile, defrost two tubs of ice cream halfway. They should not be fully melted, just soft. Pour them into a large pan and break up the cookie dough into ice cream. Mix gently and smooth with the back of a spoon. Pour into graham cracker crusts, if using, and freeze. Let stand for 5 minutes before serving.
Tip: If you have extra cookie dough, you can use it as a garnish.
(Originally featured in Family Table, Issue 771)
Oops! We could not locate your form.
>