CONSOLATION in the KITCHEN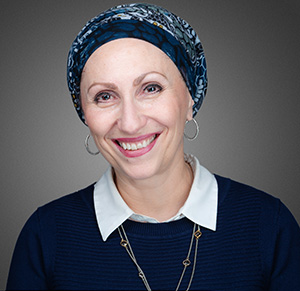 | July 13, 2021
Different cultures, different generations, yet bonded by family ties and cooking lessons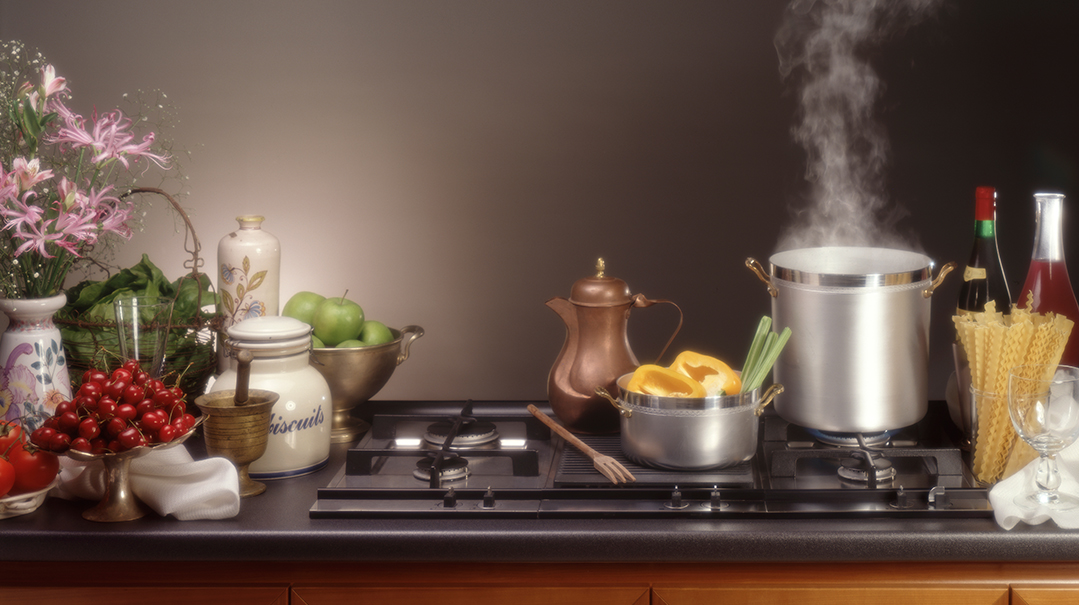 We know people bond when they share meals together, be it on Shabbos or at dinner with friends. But people also bond when they prepare food together — even if they come from wildly different backgrounds.
Such was the case with my mother-in-law and me. We were so very different: She was an intelligent, proud, strong-willed woman who kept her home as spotless as a museum and believed that children should mostly be seen and not heard. I was an easygoing American who got married straight out of graduate-student life, where housekeeping was little more than a pesky footnote to the more compelling business of reading, writing, and teaching; I'd been raised with a permissive American approach to childrearing.
But four years after my marriage, my in-laws decided to spend the month of Tishrei with us, and suddenly my mother-in-law and I found ourselves spending long hours in the kitchen together preparing meals for the chagim.
Some Background
My in-laws traveled from Israel to Brooklyn on the heels of a family tragedy: My brother-in-law Jo had passed away at age 43, after suffering for years from a chronic illness. At the time, I was a week overdue with my third child.
With a baby imminent, my husband couldn't go sit shivah with his family in Israel, so he sat at home, a sad and lonely affair. (I still remember struggling to get out of bed at 6:30 a.m. to waddle to the corner to buy bagels, cream cheese, and orange juice for the men who showed up for the morning minyan; Sephardim, unlike Ashkenazim, make a point of eating in a shivah house so they can make brachos l'ilui nishmas the niftar.)
I went into labor the morning my husband got up from sitting shivah. He took the ritual walk around the block and then drove me straight to the hospital, where I delivered a baby boy. Eight days later, the baby received his deceased uncle's name at the bris.
A couple of months later, my in-laws decided to come spend Tishrei with us. After losing their beloved oldest son, they needed a change of scenery, and meeting the new grandson who bore his name was an additional draw.
I hadn't spent all that much time together with my in-laws until then. They'd come in for our wedding, but I was a busy kallah, and my mother-in-law, ever occupied with cooking for the family, always shooed me out of the kitchen. We'd spent a Pesach together in France, where she and my sisters-in-law cooked while I chased after two toddlers.
My mother-in-law, whom we called Mamy Gisele, and I came from very different worlds and generations. I always suspected she might have enjoyed an easier connection to a girl of her own background. Now we were almost haphazardly tied together by my husband and children.
In my generation, girls were told, "Who wants to be a housewife? Any ditz could clean a house and watch little children." Little did I know that raising little children would be the toughest job I'd ever love, and that running a home done well actually requires substantial skill sets…
My mother-in-law, by contrast, had grown up in an Arab country. She'd dreamed of becoming a nurse, but her parents forbade it, saying that the hospitals were no place for a Jewish girl. They apprenticed her to a well-regarded tailor, whom she ended up marrying. Once married, it would have been unthinkable for her to work outside the home, although she sometimes helped her husband with his business. Her job was to prepare abundant, delicious Moroccan meals and work with the maids to keep the house immaculate. The domestic arts weren't just a job for Mamy. They were her pride.
With a Moroccan girl, Mamy Gisele would have known what to expect, shared a mentality, shared more language (I could handle the French but not the Arabic, and I was sure when they lapsed into Arabic that they were either talking about me or saying things they didn't want me to hear). But there was one advantage to being a newcomer: Unlike my sisters-in-law, who came from Morocco and had their own ways of doing Moroccan food, I was a blank slate. I had no pride about my ability to produce a good couscous or matbucha, because I knew zilch. So I submitted myself as a willing apprentice.
Peeling, Chopping… and Sharing
I might have spent years pursuing an academic career, but my mother liked to cook, and I had picked up that love of the kitchen. The chagim were upon us and there were endless Shabbat and Yom Tov meals to prepare, and the rest of the family even had the nerve to expect regular meals when it wasn't chag.
I took on the job of sous chef. As I worked, I learned how Mamy made Moroccan fish, salads, chicken, keftas, even cookies. In between the peeling, chopping, and simmering, she related plenty of family lore, so I learned the family history too.
Cooking kept her mind off her recent loss, at least sometimes. In the same way parents of teens are advised to carry out sensitive conversations while engaged in another activity, my mother-in-law and I spoke about painful experiences, tears running not just from the onions. In some respects, it was beneficial that I was a newcomer to the family. I was neutral territory — less fiery and animated than the Moroccans she knew, but a soft cushion for her loss, a loss whose depth I only fully understood years later when I lost an adult child of my own.
I don't know how we would have bonded if we simply sat around a table with our hands folded, drinking tea, two strangers trying to make conversation. Cooking allowed us to get to know each other in a natural fashion, through a shared, purposeful activity. I didn't just learn Moroccan cooking; I learned a whole family, a whole culture.
As the years passed and my father-in-law passed away, Mamy continued to come to us for long stretches to spend holidays or attend simchahs. Each time, our exchanges expanded and deepened, as did my store of Moroccan recipes.
Today, Mamy Gisele is no longer with us, but I miss her presence beside me in the kitchen when I simmer fish or make the orange-scented chocolate rolls my children adored.
When you share food, you share lifestyle, culture, tastes, family tradition. As I absorbed Moroccan cooking, the gulf between Marrakech and Brooklyn narrowed. Even better, we forged ties of understanding and love between two strangers who suddenly found themselves bound together as family.
Petits Pains aux Chocolat
Every time my mother-in-law visited, she left us with a new favorite. This one is a sweet bread dough baked with a square of melted chocolate inside. Most bakery petits pains aux chocolat use a puff pastry dough, but this uses a soft, fragrant yeast dough. I usually put up a batch when I finish making my challah dough (no need to wash out the machine in between).
I used to bake these every week as a special Shabbat breakfast for the kids — but I always had to double the recipe, since everybody pounced on them as soon as they came out of the oven!
YIELDS 15 PASTRIES
1 packet (2¼ tsp) yeast
1 tsp sugar
⅓ cup very warm water
3 cups flour
⅓ cup sugar, plus more for sprinkling
½ tsp salt
grated zest of an orange or lemon
5 Tbsp margarine
1 egg
⅓ cup orange juice
1 tsp vanilla
1 egg, beaten, and extra sugar for glaze
1 fine-quality semi-sweet or bittersweet chocolate bar
Dissolve yeast and 1 tsp sugar in warm water and set aside.
Place flour, sugar, salt, and zest in the bowl of the food processor and pulse to blend. Add margarine, cut into chunks, and process for about 10 seconds. Add yeast mixture (it should be foamy) and blend.
Combine the egg, orange juice, and vanilla in a small bowl and add to the processor. Process until the mixture forms a ball on the blades (this will make a slightly softer dough than challah dough). Process another 30–45 seconds.
Let the dough rise in an oiled bowl covered with a plastic bag. Sweet doughs take longer to rise than regular doughs, so give it a good 2–2 1/2 hours to rise. Punch down, and, if you have the time, let it rise again.
Divide the dough into about 15 balls. Roll each ball out into a rectangle, about 4 x6 inches (10 x15 cm). Put a square of dark chocolate at one end of the rectangle (I break it in half and lay the halves end to end). Roll in the sides slightly and roll up the whole thing stuffed-cabbage style. Repeat with each ball and lay rolls seam-side down on a greased baking sheet. Let rise until puffy and almost doubled.
Brush rolls with beaten egg and a sprinkling of sugar. Bake at 350°F (175°C) for about 20 minutes, until golden. Best eaten while the chocolate inside is still melty!
Moroccan Chickpea Soup with Meat
Of course, Mamy Gisel never needed recipes, but I tried to approximate her quantities. This is a great, rib-sticking recipe for a wintery night.
SERVES A CROWD
1 onion
1 leek (well-cleaned, white part only)
5 cloves garlic
1 stalk celery
2 carrots
2 Tbsp light olive or other cooking oil
1 bay leaf
1 lb (450 g) flanken, cut into chunks
3–4 potatoes
¼ tsp saffron, dissolved in 2 cups hot water (optional, but gives a nice flavor)
3 cups chicken broth (or pareve chicken broth)
salt and pepper, to taste
½ tsp turmeric
½ tsp thyme
2 cans chickpeas, drained
⅓ cup chopped parsley or cilantro
Place the onion, leek, garlic, celery, and carrots in your food processor. Chop them coarsely with the steel knife and transfer to a soup pot whose bottom you have covered with the oil and a bay leaf.
Sauté the vegetables until they are softened, about 5 minutes, then add in the meat. Brown the bones with the vegetables. Now put the potatoes, peeled and then chopped in your processor, into the pot. Add saffron water, broth, and enough additional water so that all the vegetable pieces are covered and floating loosely in the liquid, and bring to a boil.
While the soup is heating, add salt, pepper, turmeric, and thyme. Add the chickpeas. If you want the soup to have an especially smooth texture, slip off the outer skins from the chickpeas before adding them to the soup (just rub them gently between your fingers, and a layer of transparent skin will come off). This is a tedious process (I recommend delegating it to children), but it gives the soup a velvety consistency and makes it easier to digest.
Let your soup simmer for about an hour and a half, stirring occasionally because the potato pieces and chickpeas tend to sink to the bottom and might burn if you don't check the soup from time to time. If it cooks down and starts to look too thick, add some water.
Remove the soup from the heat and let it cool slightly. Take out the bones, reserving them in a bowl. Puree the soup with an immersion blender. (You can leave it half-pureed if you like a chunkier soup.) Add the chopped cilantro and the reserved marrow bones.
(Originally featured in Family Table, Issue 751)
Oops! We could not locate your form.
>