| Recipes |
Coffee-Vanilla Squares | April 16, 2019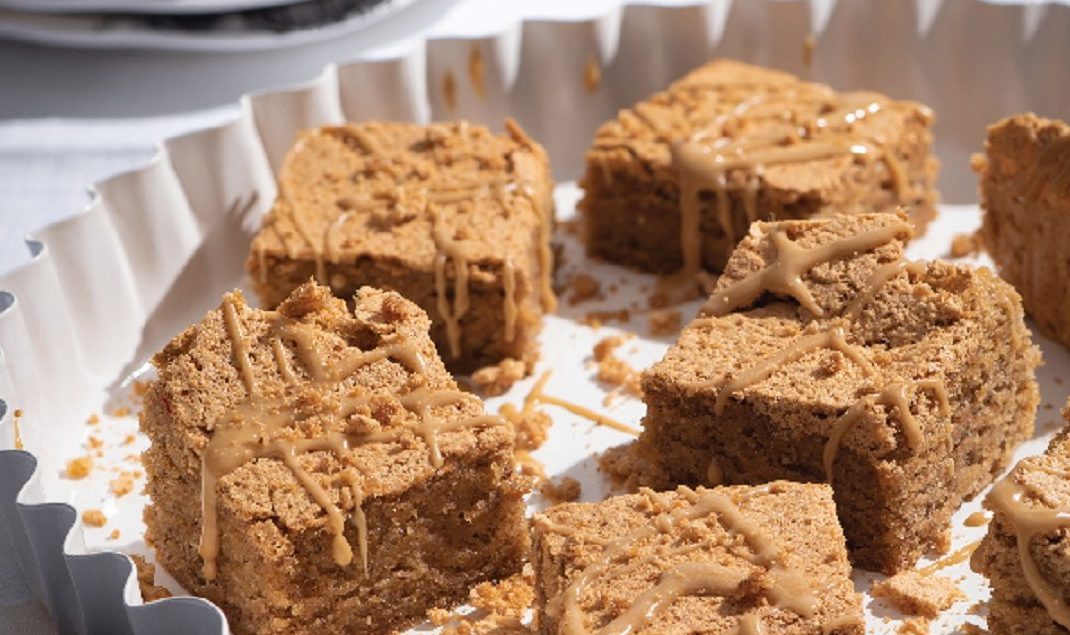 When I was in high school, I was looking to bring something new to my family's repertoire of Pesach cakes. My friend Ayala shared this recipe with me, and, even so many years later, it continues to be a family favorite.
Yields 1 9 x 13-inch (20 x 30-cm) pan
6 eggs, separated
1½ cups sugar, divided
¾ cup oil
½ cup ground walnuts
2 Tbsp vanilla sugar
1 Tbsp coffee granules, dissolved in
1 tsp water
¾ cup potato starch
Preheat oven to 350°F (175°C).
In a medium bowl, beat the yolks, 1¼  cups sugar, oil, walnuts, vanilla, coffee, and potato starch.
In a large bowl, beat the egg whites until stiff.  Add ¼ cup sugar, and beat until combined.  Carefully fold the yolk mixture into the snow. Pour batter into a parchment-lined 9 x 13-inch (20 x 30-cm) baking pan.

Bake for 30–40 minutes or until toothpick inserted comes out dry.
(Originally featured in Family Table 639)
>