| This Way That Way |
Cinnamon
| July 13, 2021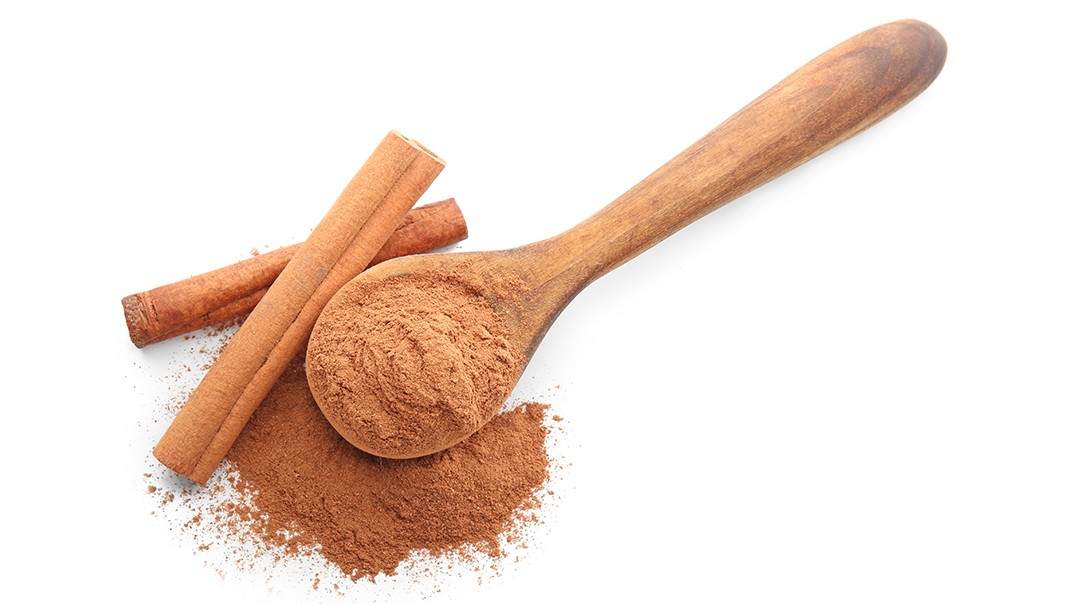 Cinnamon is one of the most commonly used spices, found in countless sweet baked goods and even in savory ones. With its vast health benefits and recipe-enhancing flavor profile, cinnamon will remain a staple for as long as we can predict. In the mood of baking? Here are our suggestions.
Sugar and Spice
Cinnamon Bark
Cinnamon comes from the bark of the cinnamon tree, which can grow up to 60 feet.
Valued
In Ancient Egypt, cinnamon was a prized ingredient that was at one point valued more than gold. It was even used as an embalming agent.
Activator
Cinnamon is supposedly helpful in the fight against degenerative brain disorders like Alzheimer's, as it activates protective proteins that help stop mutation and damage to cells.
Cinnamon Rugelach
Recipe by Sarah Faygie Berkowitz
My challah recipe makes six large loaves, and even with giving a few away to neighbors I always have extra. So I often turn a portion of dough into babka or rugelach.
YIELDS 24 RUGELACH
1 ball challah dough, rolled into a large thin circle
coconut or olive oil (or Earth's Balance spread)
cinnamon and sugar, for sprinkling
crushed nuts (optional)
mini chocolate chips (optional)
1 egg, beaten, for glaze
Spread a thin layer of olive or coconut oil around your dough. Sprinkle very generously all the way to the edges with cinnamon and sugar, then add nuts and chips, if using. Use a pizza slicer to cut wedges, roll up, and place on a parchment-lined baking sheet.
Brush with egg and sprinkle with more cinnamon and sugar. Allow to rise for 20–30 minutes, and then bake for about 15–17 minutes, depending on size and desired texture (softer or with crispy edges).
Note: Please ask your rav if you should make a brachah of hafrashas challah when you make two types of baked items from one dough.
Cinnamon Layered Cake
Recipe by Faigy Grossman
This is one of my family's favorites. My kids all love the cinnamon/crumb combo, as will you!
SERVES 15
3 tsp baking powder
4 eggs
3 cups flour
1 cup oil
1 cup orange juice
2 cups sugar
1 tsp vanilla sugar
Cinnamon Mixture
½ cup brown sugar

1¾ tsp cinnamon
1¼ tsp cocoa powder
Crumbs
½ cup flour
¼ cup (½ stick) margarine
¼ cup sugar
Preheat oven to 350°F (175°C). Grease a 9 x13-inch (20 x30-cm) baking pan.
Combine batter ingredients and mix well. Combine cinnamon mixture in a small bowl; set aside. Combine crumb mixture in another bowl; set aside.
Pour a third of the batter into the prepared pan. Sprinkle half the cinnamon mixture over batter. Pour another third of batter over the cinnamon mixture. Sprinkle the rest of the cinnamon mixture over the batter, and pour remaining batter over it. Top with crumb mixture. Bake for an hour and a half.
Tip: If you don't have patience for the layering, you can swirl the cinnamon filling into the batter as you would for a marble cake.
No-Mixer Cinnamon Buns
Recipe by Esti Vago
I got this recipe from the Taubers in Ezras Torah when I was in seminary, and it's been passed around ever since.
YIELDS 30 BUNS
½ cup warm water
¾ cup sugar, divided
1 oz (30 g) dry yeast (2+ Tbsp)
5–6 cups flour (I usually do 5 1/2)
1 cup margarine or oil
3 eggs
½ cup orange juice
1 tsp vanilla extract or vanilla sugar
1 tsp baking powder
½ tsp salt
Filling
2 tsp cinnamon
1 cup ground walnuts (optional)
1 cup sugar or brown sugar (I usually do half and half)
Vanilla Glaze
3 Tbsp oil
3 Tbsp boiling water
a bit of vanilla sugar
confectioners' sugar
Preheat oven to 350°F (175°C).
Combine the warm water, 1/4 cup sugar, and yeast in a small bowl and set aside.
In a large bowl, place remaining 1/2 cup sugar, flour, margarine or oil, eggs, juice, vanilla, baking powder, and salt. Add the yeast mixture at the end and mix by hand. Divide the dough into three parts. Roll out each part into a rectangular shape. Brush with oil (optional).
Combine filling ingredients in a small bowl and sprinkle generously over dough.
Roll up and slice into 1–1 1/2-inch (2 1/2–4-cm) circles. Lay the circles on a baking sheet and bake until light brown about 20–30 minutes. Allow to cool.
Mix together glaze ingredients, adding the confectioners' sugar as you mix until the desired consistency is reached. Drizzle glaze generously over buns while glaze is still warm.
(Originally featured in Family Table, Issue 751)
Oops! We could not locate your form.
>