| Pantry Makes Perfect |
Chicken Lo Mein
| August 23, 2022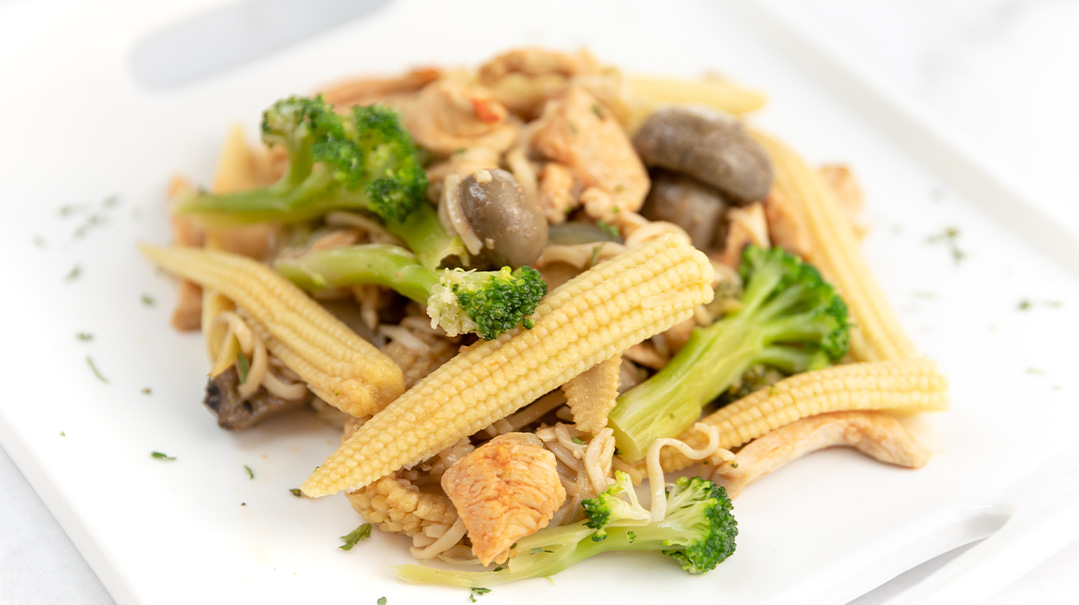 Photo Credit: Saraizel Senderovits
It was Thursday afternoon, and for some in my house, that's a non-negotiable pizza-and-fries dinner. But then my husband called to remind me that the Nine Days would be starting later that evening and perhaps we should have a fleishig dinner.
At that point, I didn't have time to run out and shop, so I figured I'd try to make do with what I'd find in my cupboards — which honestly wasn't much since I hadn't cooked properly in weeks, thanks to many family simchos. I knew I wanted a one-pot dinner — it was all I had time for — so I started scrambling. I did have a package of chicken cutlets in the fridge and the rest came from what I found in my pantry. I do have to say, the results weren't bad at all — tasty enough that I'm confident sharing it here.
SERVES 4
1 lb (½ kg) chicken cutlets, sliced into thin slivers
¼ cup sweet chili sauce (I finished off the bottle)
1 chicken-flavored noodle soup (my kids have been living off this due to simchah season)
boiling water
2 Tbsp oil, divided
½ red onion, thinly sliced
1 15-oz (425-g) can mushrooms
1 15-oz (425-g) can baby corn, sliced into quarters lengthwise
1 cup frozen broccoli florets, defrosted
1 tsp salt
¼ tsp black pepper
1 Tbsp soy sauce
1 Tbsp maple syrup
Marinate chicken in the sweet chili sauce for half an hour.
In a medium-sized bowl, empty contents of noodle soup spice packet and noodles, and cover with boiling water. Set aside.
In frying pan, heat 1 tablespoon oil. Sauté onion until it starts to soften, about 3–4 minutes.
Add mushrooms and sauté 5–6 minutes, then add baby corn and broccoli and sauté an additional 5 minutes. Season with salt and pepper and remove the vegetables from the pan.
Heat remaining tablespoon of oil in the pan, toss in chicken slivers, and fry, stirring often until cooked through.
Drain noodles; add back the vegetables and chicken, as well as soy sauce and maple syrup. Bring to a boil and remove from heat.
Note: I know, I know — canned mushrooms are really not haute cuisine, and honestly, I almost exclusively use fresh, but they're useful to have in the pantry for "emergencies," and when sautéed well with other veggies, I find them usable.
Tip: This recipe is really just a base suggestion — feel free to use whichever vegetables you have in the house. You can change up the chicken to beef, like some thinly sliced London broil — or even try salmon instead. Adjust cooking time accordingly.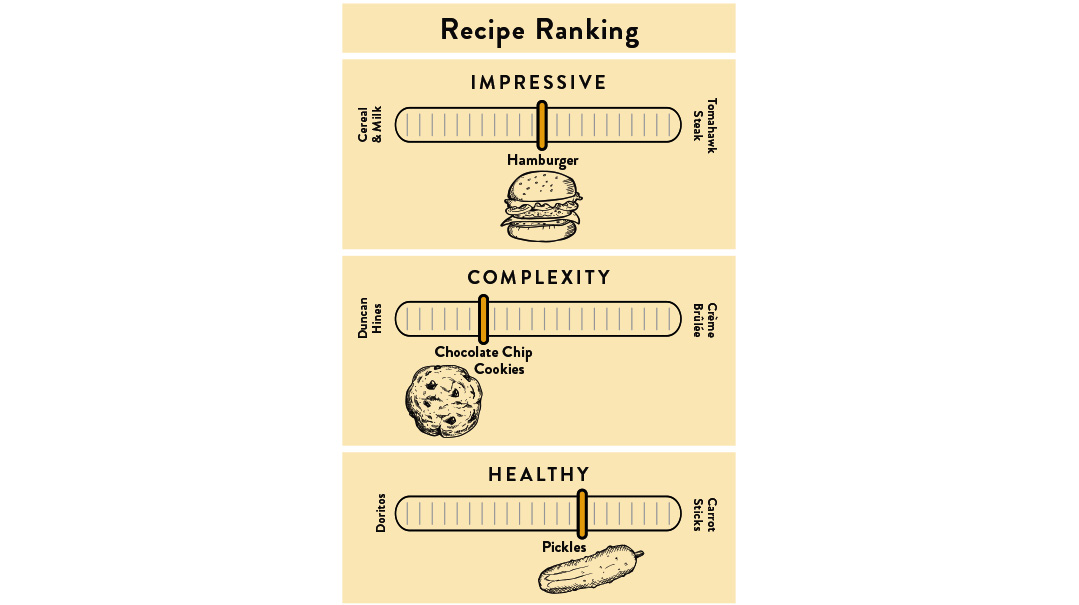 (Originally featured in Family Table, Issue 807)
Oops! We could not locate your form.
>