| PlateArt |
Cakes on Fire | May 10, 2022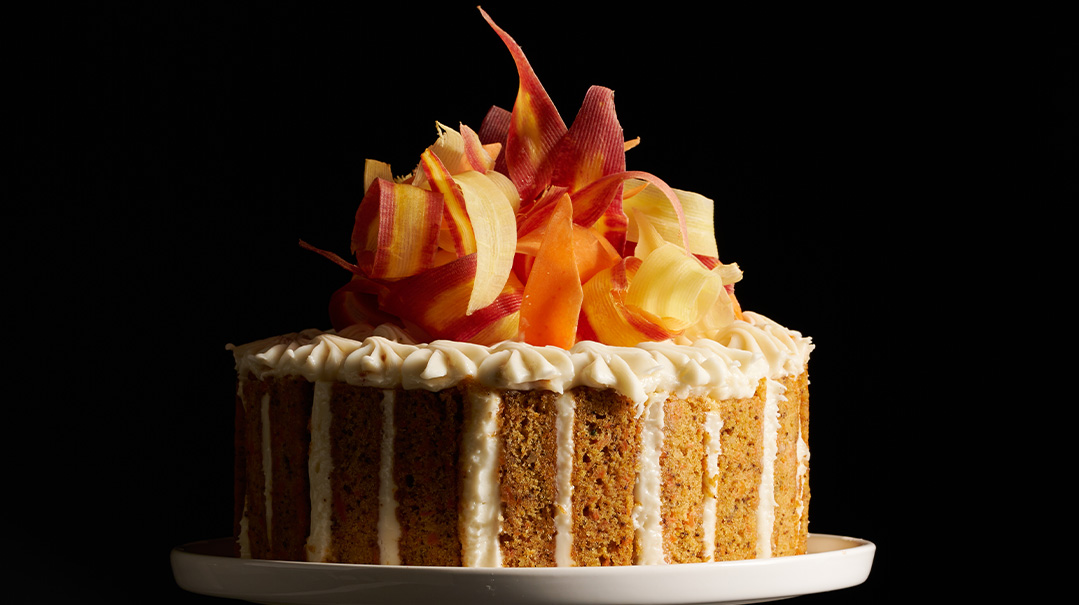 Styling by Esther Ottensoser
Photography by Hudi Greenberger
With all the flurry of exciting and busy activities surrounding Lag B'omer, here are some ideas whose preparation and presentation will match the fun of the day.
Edible Bonfire
Colorful carrots are not only gorgeous in a salad but can also be used to create a dazzling carrot-cake decoration, resembling a fire. (Can we call this cake healthy?!)
You can make your own carrot cake or buy one ready-made. This cake is from Schuck's Fine Pastries. All I did was add the carrot ribbons.
You will need:
round carrot cake
colorful carrots
peeler
ice water
Using a peeler, create carrot ribbons. Place the ribbons into a container of ice water till curled, at least half an hour.
Dry the carrot ribbons and arrange them on the cake.
Carrot cake from Schuck's Pastries, schuckspastries.com, info@schuckspastries.com, 732-901-2040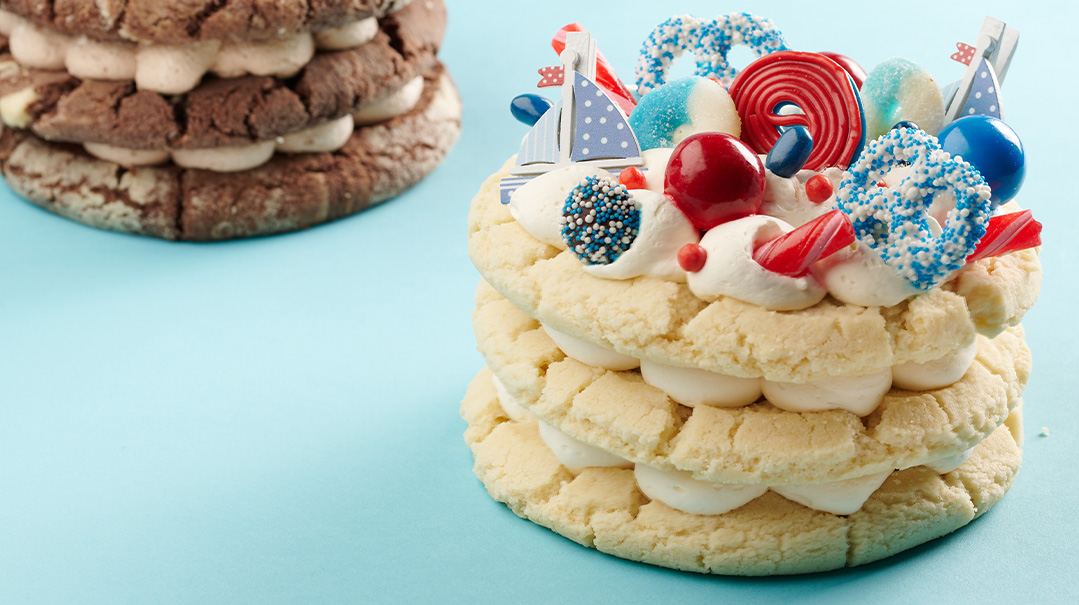 Customizable Cookie Cake
Enjoy these fun and easy party cakes, customizable to match any theme or occasion. I used large cookies from the bakery rather than baking my own.
You will need:
large bakery cookies (choose flavors and colors to match your party theme)
cream (see note)
pastry bag or ziplock bag
piping tip (I used Wilton #1A)
assorted candy and chocolate (choose colors and shapes to match your party theme)
Attach piping tip to the pastry bag and fill the bag with cream.
Place a cookie onto a cake plate. Pipe cream over the entire surface of the cookie.
Gently place a second cookie on top. Pipe and repeat, then add cream to the top of the third cookie as well.
Decorate as desired with candy and chocolate.
Note: For the cream, I used instant pudding mix combined with pareve whipping cream. You can use any cream that can be piped.
Tip: Use this idea as a party activity!
(Originally featured in Family Table, Issue 792)
Oops! We could not locate your form.
>