| At a Glance |
Brazil Sambas to the Right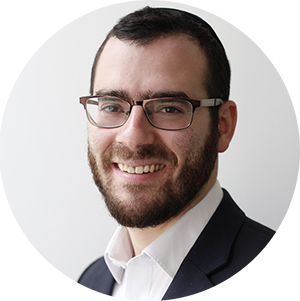 | January 1, 2019
Netanyahu's historic state visit to Brazil last week for pro-Israel President Jair Bolsonaro's swearing-in ceremony highlights a continent-wide shift to the right that heralds promise for Israel and the West.
Jair Bolsonaro, Brazil's Trump
Plans to confront China on trade
Withdraw from Paris climate
change agreement
Move embassy to Jerusalem
Loosen gun laws
Why Brazil matters
8th largest economy
211 million - world's fifth-largest country by population
49% of South America's population
This year in Jerusalem
"A question of when, not if"
Eduardo Bolsonaro (new president's son)
But:
25% of Brazil's meat exports go to Muslim countries, making this diplomatically sensitive
Embassy watch
Already there
US, Guatemala
Considering
Honduras, Czech Republic, Australia
Potential
Latin American states under Brazil's influence
Hezbollah playground
Tri-Border Area of Argentina, Brazil, and Paraguay is a haven for drug smuggling and money laundering, funding Hamas and Hezbollah
Venezuela is allowing Iran to develop missile technology on its soil
Evangelicals rise
27% of Brazilians now Christian Evangelicals, and 70% voted Bolsonaro
BBB: the 326-strong "bullets, beef, and bibles" caucus is now a majority of Brazil's Congress
"Truth and biblical principles"
– Bolsonaro's unabashedly evangelical manifesto
Red tide ebbs
Latin America's new right
Argentina: Mauricio Macri
Brazil: Jair Bolsonaro
Chile: Sebastian Pinera
Lefties left
Venezuela: Nicolas Maduro
Bolivia: Evo Morales
Exception
Mexico: elected left-wing populist Andres Manuel Lopez Obrador (AMLO)
Originally featured in Mishpacha, Issue 742. Sources: UN Data; CIA World Factbook; Datafolha; Brazil Association of Meat Exporters
Oops! We could not locate your form.
>