| Shul with a View |
Better Together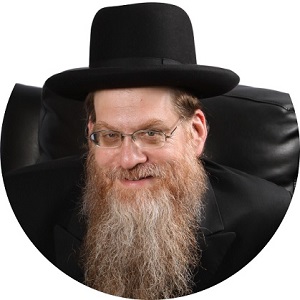 | February 5, 2020
I was surrounded by over five thousand men devoted to making sure no Jew feels alone
Iam not a Chabad shaliach and I don't like banquets with lots of people, too much food, and long speeches. So when a friend asked, "Would you like to go with me to the Kinus Hashluchim banquet?" I didn't know what to say, yet my curiosity was piqued as I felt I was gaining access to an exclusive event. The thought of being together with over five thousand men from all over the world, all of them dedicated to spreading Yiddishkeit to the furthest corners of the globe, was too enticing an invitation to turn down.
Therefore, notwithstanding my trepidation, I was shocked when I heard myself saying, "Yes, it would be my honor to attend."
I was still somewhat apprehensive; after all, I am not a member of this elite alliance.
Would I stand out? What would happen when someone asked, "Where are you a shaliach?" And when I'd fess up and admit I am not a shaliach, would I be exposed as an imposter and asked to leave?
No, no, and no.
Nobody questioned my credentials and no one checked my allegiances. I was a bit player among a cast of thousands. I marveled at the massive investment of time and effort it took to put together this well-oiled event. Not one detail was overlooked as everything from the parking to the main course was masterfully choreographed.

I am not sure exactly when it happened; however, I know it did.
Something was off. Something was not right.
It wasn't the food, which was delicious.
It wasn't the speeches as they were all poignant and inspirational.
So what was it?
The lightning bolt suddenly hit home.
I was surrounded by over five thousand men devoted to making sure no Jew feels alone, yet paradoxically, precisely because of that fact, I was feeling the haunting feeling of loneliness.
I was not at all alone; I was lonely.
The vast majority of the attendees were shluchim or friends of shluchim.
It was a time to catch up with your former chavrusa from yeshivah.
It was a time for meaningful bonding and resuming of relationships.
Everyone was joyously reconnecting with someone, and the melodic cacophony of five thousand men mingling together was in itself inspiring. I saw smiles and hugs as old friends embraced. Everyone was talking to everyone, except for one person — and that was me.
To be clear, no one was in any way unfriendly toward me. No one caused me any discomfort and no one made me feel unwanted.
However, the banquet's purpose was a gathering of shluchim, and I am not a shaliach.
The irony of being in the company of five thousand men whose life purpose is to connect to every Jew, and realizing that it was precisely this fact that made me feel disconnected, was not lost on me.
I knew that obviously Hashem had a special purpose in bringing me here. I just hadn't figured out what it was yet.
Suddenly I felt the seat next to me moving. My friend, who was sitting at a different table, had noticed my solitude and come to sit near me.
"You're here to reconnect with your acquaintances," I protested, "you don't have to sit here."
He (thankfully) ignored my protestations and continued to sit. His presence was comforting. I was no longer lonely.
Hashem's ways never cease to amaze me.
Hashem had to micromanage the lives of five thousand men from all over the world and coordinate their schedules to bring them together on this night, to teach one Jew (me) the poignant lesson that you can be totally not alone, while simultaneously totally lonely.
If I came only to learn that lesson, the night was unconditionally a total success.
(Originally featured in Mishpacha, Issue 797)
Oops! We could not locate your form.
>