| Text Messages |
Bad News and Good News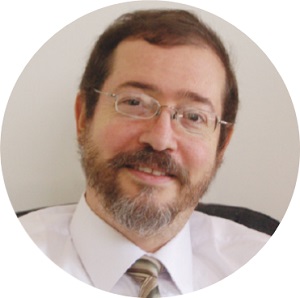 | July 31, 2019
The overwhelming extent of support for Israel in the House
There's a news item from last week that readers might have missed. I refer not to the White House Office of Management and Budget's projection that the federal deficit will surpass $1 trillion this year for the first time since the depths of the recession in 2010, with the national debt having now surpassed $22 trillion.
As the Washington Examiner's Philip Klein writes, "as time went on… Republicans decided to stop pretending to care about the debt. They voted several times to blow past spending limits, and now have done so to the tune of another $340 billion… they have given up all pretense. The Freedom Caucus, founded to supposedly represent the Tea Party values of limited government in Congress, has devolved into a PR shop for Trump."
Klein notes that what's "remarkable is that this is happening during a strong economy and with interest rates still at historically high levels…" (But maybe not. With the economic expansion now ten years old, the Commerce Department just reported that national GDP increased by just 2.1 percent in the second quarter, the lowest single-quarter rate since Trump took office in January 2017. Business investment is at -0.6 percent for the quarter, the lowest since the first quarter of 2016.)
But why would I even want to talk about any of this economic news, when that great icon of conservative ideology, Rush Limbaugh, who spent decades attacking big-government liberals with their massive spending and disregard for ballooning debt and deficits, just recently told his listeners that "nobody is a fiscal conservative anymore. All this talk about concern for the deficit and the budget has been bogus for as long as it's been around…."
An aside: This illustrates well why his show or others like it aren't worth tuning in to, no matter how boring the drive on the Garden State Parkway. How can one take seriously someone who has exposed himself as caring only about ratings, not principles? And besides, if I want to hear an edifying interview with an authentic conservative, like George Will talking about his new book, the reality is I'm more likely to find it on NPR than on Limbaugh and ilk.
But there's better news to share from last week. Last Tuesday, the House of Representatives passed a resolution opposing the global BDS movement targeting Israel, by a vote of 398 to 17, with Democrats voting for it 209 to 16, and Republicans 189 to 1.

The vote is significant for the statement it makes about the overwhelming extent of support for Israel in the House. In fact, however, resounding as the vote was, this resolution doesn't go nearly as far as legislation the Senate passed earlier this year allowing state and local governments to refuse to do business with companies that boycott Israel.
But the greater importance of this resolution lay in the fact that it came just days after yet another high-profile attempt was made to present a few anti-Israel freshmen congresswomen as the face of the Democratic Party. The plan was to get the Democrats to rally around them, thereby thwarting the Democratic leadership's efforts to put these women in their rightful places on the House's back bench.
But by a vote of 209 to 16, the Democratic Party said no. And so, over the last ten days, we witnessed what is a rare sight in today's Washington: Politicians acting like responsible adults rather than mindless party-line minions, as the Democrats voted to condemn an attack on the foundational principle of American citizenship, yet days later also voted to oppose the vile views of those who were the subjects of that earlier attack.
It was refreshing to see a party make the clearheaded distinction of rejecting an undemocratic attack on its members while at the very same time, overwhelmingly rejecting those members' own ideology. I'm under no illusions, however, that such mature thinking will be regularly duplicated.
Also last week, the House passed two other pro-Israel pieces of legislation with broad bipartisan support. One focused on enhancing bilateral security and economic ties between the US and Israel and the other levies financial penalties on foreign persons, agencies, and governments that assist Palestinian terror groups.
An acquaintance recently returned from a weekend hotel program to report that an Orthodox Jewish political operative had gotten up and exhorted the guests to communicate their gratitude to the White House for its support of Israel.
And while people are e-mailing Washington, perhaps they can also send messages of thanks to their representatives in Congress (who, in frum communities, tend largely to be Democrats) for their vote on BDS. That would have an importance beyond that of expressing gratitude: It would make clear to these politicians that we don't agree with those who loudly portray the entire Democratic Party as anti-Israel and anti-Jewish and seek to turn support for Israel and opposition to anti-Semitism into wedge issues.
It would counterbalance the spate of articles regularly appearing in the frum media that irrationally, and dangerously, do the bidding that the Jew-haters themselves seek, making them out to be the leaders of tens of millions of citizens in the country that graciously hosts us. And it would encourage the overwhelming majority of Democrats to take further steps in support of Israel and Jewish interests and let them know that we as a community stand behind their efforts to give the vocal, social media–savvy minority the marginalization they deserve.
Originally featured in Mishpacha, Issue 771. Eytan Kobre may be contacted directly at kobre@mishpacha.com
Oops! We could not locate your form.
>