| Pantry Makes Perfect |
Apple Pinwheels
| September 20, 2022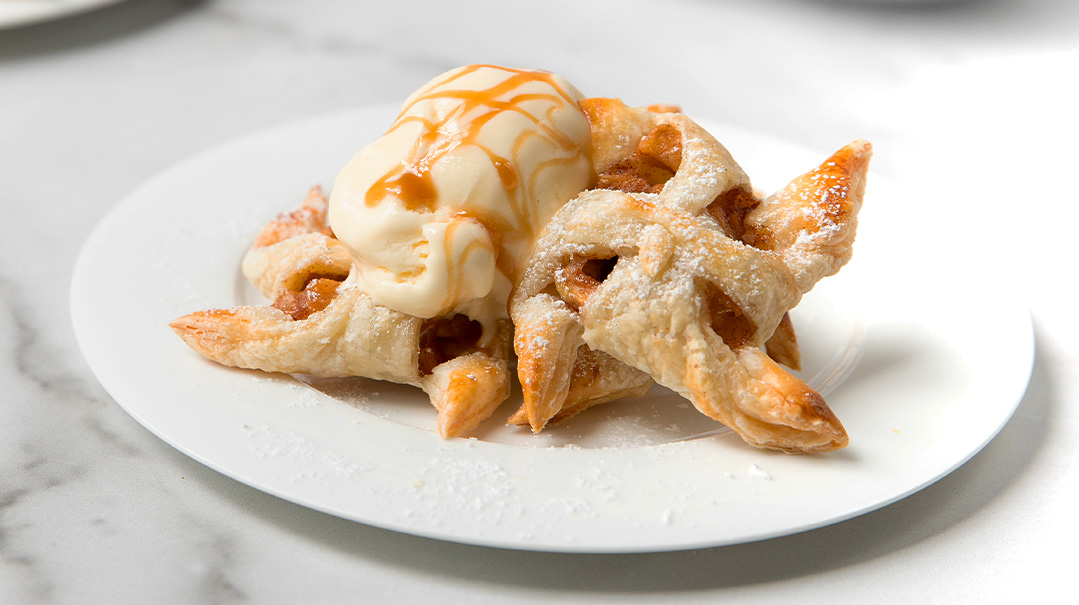 Photograghy by Saraizel Senderovits
I can't be the only one with some apples just a tad too soft for snacking lying in the fruit drawer. Most often they're turned into a fruit crumble for Shabbos, and once in a while an applesauce, but this time I was thinking perhaps I could prep ahead for Yom Tov. I decided to play around and make them into a dessert. These pinwheels are super quick and easy, yet tasty and presentable.
(And yes, apples qualify as a pantry staple for this column! You may not store them in your pantry, but for our purposes, they fit right in.)
YIELDS 36 PINWHEELS
4 apples (I used Cortland, but any variety works), peeled and diced
3 Tbsp margarine
½ tsp cinnamon
⅓ cup sugar
5 Tbsp water, divided
2 tsp cornstarch
baking chocolate squares, cut in half
1 pkg 3-inch (7½-cm) puff pastry squares, defrosted but still cold (I used Gefen)
1 egg, beaten
confectioners' sugar, for dusting
In a medium pan, melt margarine with cinnamon. Add apples, sugar, and 3 Tbsp water.
Cover and cook for 8–10 minutes, stirring occasionally, until apples are slightly softened.
Dissolve cornstarch in remaining 2 Tbsp water and add to the pan. Keep stirring until filling has thickened, but apples are not yet mushy. Remove from heat and allow to cool.
Preheat oven to 350°F (175°C). Line a baking sheet with parchment paper and set aside.
Working with one square at a time, cut each corner 1 inch (21⁄2 cm) towards the center. Place a piece of chocolate in the center of the square and a spoonful of apple filling over it. Fold over every other corner towards the center so that you've formed a pinwheel shape. Pinch the corners into the center tightly.
Lay your pinwheel on a lined baking sheet and repeat with remaining puff pastry squares and filling.
Brush the pinwheels with beaten egg and bake for 17–20 minutes, until golden brown.
Before serving, dust with confectioners' sugar. Serve warm with a scoop of vanilla ice cream and a drizzle of caramel syrup.
Tips
I may have used some leftover potato starch in place of the cornstarch. It works the same way, and hurray for using up pantry leftovers!
Of course you can use a store-bought canned filling instead of this homemade one, but this takes just minutes to make and is so much tastier!
Defrost your puff pastry squares in the fridge, since you want them fully defrosted, but not so warm that they're hard to shape.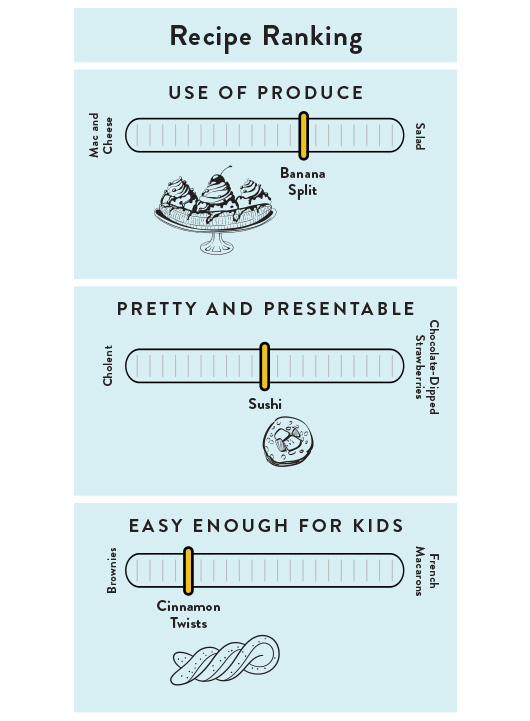 (Originally featured in Family Table, Issue 811)
Oops! We could not locate your form.
>