| Fiction |
Any Man a Prince
| June 19, 2019
"He is a prince of the Talmud," a feverish boy whose dark eyes burned and shimmered in the smudgy light of a lamp told me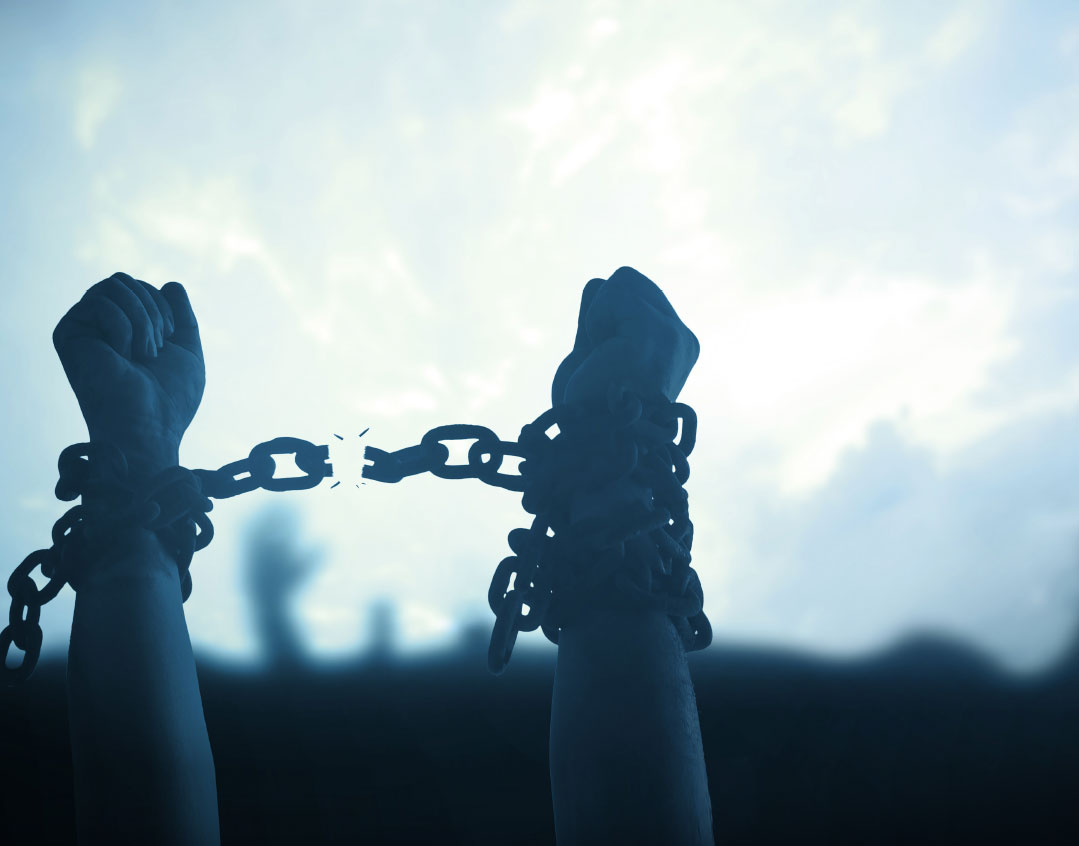 N
o one would teach a slave the alphabet.
But I knew how to read the signs.
When Brother Romegas sported a lance wound to the upper arm and a grotesque smile, it meant the corsairs had seen success in another of their violent sea skirmishes. They had captured another passing ship, plundered whatever cargo it was carrying, and taken the poor seafarers back to Malta, to be sold into slavery. The same story had brought all of us here. The same story played out often.
But a captive prince — now that was unusual.

The rumor spread rapidly between the Jewish slaves in the compound. It was passed along by the newcomers, whispered from mouth to ear. They had come from Genoa, from the north, they said, with the low, desperate urgency of those still caught up in their travails, hounded by the terrors of the past and the uncertainty of the future, unable to breathe deeply.
The doge's relationship with the Jews had fluctuated many times in the past and they had known well the precariousness of their situation.
Yet still, the expulsion had been a brutal blow. There their story became twisted, broken, ripped from their mouths in shattered shards of words and pain. Ships, wagons, feet. Children. Belongings. Elderly parents. Heat and thirst, the vicious sun. And corsairs, those cross-toting pirates! They had known to fear the Barbary buccaneers; no one had warned them that Malta had its pirates, too. But worst of all, with them on the ship had been the Prince.
The Prince? The Jews of seniority in the slave complex pressed to know more. What sort of prince? What was he doing among expelled Jews?
"He is a prince of the Talmud," a feverish boy whose dark eyes burned and shimmered in the smudgy light of a lamp told me. I grunted for him to continue as I mixed another pinch of catnip into the concoction I was making for him. "He's a son of Jewish aristocracy, a noble of Torah in his own right. He journeyed to Padua, he studied under the famed Maharam!" The boy's hand jerked as he said this, enthusiasm exaggerated by fever.
"What happened to him? Where is he?" I asked. The inconsequential conversation was good; it distracted the hapless lad as I treated his infected scrapes.
"We don't know," the heat-induced fervor seeped from his voice, leaving him defeated and weak. "He was there until almost the last minute of the battle, and then he disappeared."
When he appeared, on a gurney in my lean-to, I had no need to confirm my first guess. This was a prince, all the way through. Suddenly I understood that lad's ardor.
His captors had injured him terribly in their wanton hatred, and now, in my position as chief healer among the slaves in the compound, it was up to me to try and repair his shattered body.
I knelt by his side and rubbed ointment into his open wounds. His eyes, misty with pain, fluttered open, and for a moment gazed directly at me. Transfixed, I paused: what eyes! Deep as a well in the desert, and just as incongruously vibrant, their gaze held me, commanding — the gaze of a prince, for that's what he was. Even in captivity, he maintained every ounce of royalty.
T
hey wanted to sell him off, to be displayed like some trophy at a rich man's banquets: a scion of the famed Camondo family, Jews who had risen above their ranks, put back in his rightful place! But he was no human plaything. He was the Jewish Prince of Genoa, and nothing could wrest that from him.
Over the time that passed, I observed him as he lay recovering in the sweltering heat of the lean-to, and I envied him. Oh, how I envied the refinement of his movements, despite the welts and bruises that hindered them; the restraint he showed when the captain of the compound spat in his face and taunted him; the silence — strained and hard-won — when I released the pus from his wounds and applied drops of medication.
I was still young then, but from within the confines of the slave compound I had already learned the ways of the world. I was destined forever, I knew, to remain a slave. Even if the Council for Pidyon Shvuyim would one day succeed at setting me and the others in the compound free, it would be a tasteless freedom, wasteful as watering mules with fine wine. Perhaps, indeed, it would be better if that never came to pass. For it is one thing to be a slave while enslaved. It is another altogether — and far less pleasant — to be a slave while free.
And that, I was well aware, would be what I would become. I was raised in captivity, and it had seeped into me, coursing with my lifeblood, beating with my heart. It was my place in the scheme of life. A slave from the cradle could never hope to break free. Servitude was ingrained in me.
I spoke of this once while I was spooning thin gruel into the prince's mouth. I hardly think I intended to speak to him, certainly not of such matters, but once the words left my mouth, they were no longer mine alone, and wherever the air carried them, they had a right to be.
He plucked them from the breeze and tilted his head — measuredly, as his neck was not yet limber — considering the thought I had expressed. I took a somewhat vain pride in the fact that I had uttered something worthy of his deliberation.
"What difference, Itzhak the Healer?" the prince asked at length with a faint smile. "We share the same fate now. Prince or slave is mere happenstance."
I knew he was far above my station and my petty worries, but circumstances gave me a hint of boldness, and I spoke my mind. I told him what I had seen during my years in the compound, watching all strains of humanity pass through. The slave compound was an unlikely but effective teacher, pressing men like a mortar into the pestle and bringing out their essence remarkably fast.
I had seen it all, I told him, I had seen the pattern of the world. Some people were born among the bright threads of turquoise and gold, others took their place in the gray and faded black. It was a rigid motif, and no one could break it.
"It is not circumstances that make the man." I tried to explain what I felt. "But his place in the framework of the world. You, sire, were born a prince, and see — no one can take that away from you. I was born a slave, and even freedom will not give me honor. I yearn to retain my dignity amidst disgrace and captivity, like you do…."
The Prince swallowed the gruel with difficulty and shook his head. "Any man," he whispered, "can be a prince."
I laughed at that. The laughter tasted dry and unripe, of a little bitterness and a little resignation. "No, my lord, from your royal vantage point it may seem simple, even self-explanatory, but do you not see it? We are born into our place in the pattern; one a prince, one a slave — and we cannot leave it. I will never bear myself with regal grace under blows. I would bow and scrape and kiss the ground in order to save my body.
"My honor knows it is only a slave's, and it will not fill me up. I can't be like you, silent and unyielding in the face of my oppressors. That comes with the special self-respect that only royal birth bestows."
He shook his head again, vehement despite his frailty. "No, no, you are wrong! Nobility is a mindset, a character trait, as is slavery. Any man, any man at all can train himself to be a prince."
I did not argue for I saw it would be in vain. He was stubborn, the Prince. I suppose that, too, came with aristocracy.
We spoke no more about princes and slaves, but the words that had been said did not evaporate. They hung in the sultry air of the lean-to, and both of us mutely acknowledged their presence. They twined their way around my bowing, scraping, "M'lord" every time the captain came. They stood rigidly behind the Prince's shoulders, when he sat up and looked the same captain in the eye even before his body was able to hold him.
They slipped through his fingers together with the bread he separated from his sparse ration for the child chained to the fence near the infirmary. They filled my cheeks with a hot flush when I took some gruel from the portion meant for my patients, rationalizing to myself that they were too weak to eat. They filled me with even more mortification when I discovered the Prince had realized what I was doing — and had supplemented some of the invalids' rations with his own. They warmed his fingers when he insisted on washing his clothes regularly, even when summer turned to freezing winter and water temperatures dropped accordingly.
And despite their heavy, longing presence, I knew that they would never do more than hound me. They could fill me with shame at what I was, but they couldn't change me. For he was a prince, and I — I was a slave.
He recovered. I knew he would. I had seen men of spirit recover from even serious maladies. Princes have strong spirits. And he had a strong body to boot. It was scarred now, but unlike my scars — a beating for disobedience, a beating for insolence, a beating because you're a slave and I'm your master — his added valor to his bearing: a beating because you're better than we and we're jealous of you, a sword slash from when you single-handedly faced off five enemies to let your brothers escape to life, a beating because you stood up for justice even when you knew there was not a chance in the world you would prevail.
He bid me farewell, with a warmth that stung my eyes and rasped in my throat. I watched as they led him away, out of the slave camp to the market, to be sold like an animal. He walked erect, his steps small but unhesitating.
They had dressed him in royal silks and velvet to emphasize his former high standing so they would get a better price, but the clothes were not what made the prince. He was so overwhelmingly, compellingly regal that not even the gold chains they had clamped around his ankles and wrists could detract from his noble bearing. He hardly even seemed to notice them.
And once again, I wished I was a prince.
I
t was many moons, perhaps even annums, before I saw him next, but he visited my thoughts frequently. I had never forgotten that special aura of aristocracy; that silence in the face of a storm. I wondered often what became of him. The slave traders had been pessimistic about their chances to sell him for a high price.
"No one wants to buy a nobleman," they complained. "You can't put them to work — their hands are too soft and their heads are too hard. The only way to dispose of him is to get a rich man who wants to show him off as a prize to his fancy friends."
And then one day, the tent flap was pushed aside and two knights pushed their way in, between them a litter on which they bore the Jewish Prince of Genoa.
Gooseflesh prickled my skin. He was even more broken and battered than the first time. "What happened to you, my lord?" I cried, flinging myself to my knees at his side as soon as the soldiers had left. "Why did they do this to you?"
He could barely whisper an answer. "They have been negotiating a good price for some of the captives with the Council for Pidyon Shvuyim," he murmured, "and the Council demanded the Prince's freedom and passage home included.
"I was brought before the Genoese representative, who realized at once that I am not the Prince. Yes, Itzhak the Healer, don't look so stunned. I am not the Jewish Prince of Genoa. I am but his footman, a slave from birth."
He paused for breath. "I switched clothing with the Prince when we saw the battle was lost, to spare him a harsh fate. Now they are mad with rage and humiliation. They tortured me for 14 days and now they want you to patch me up." His lips reached for a smile and fell just short, the resulting grimace heartbreaking in its bravery. "They want a live man to kill, not a corpse."
"But… but Prince…" I stuttered.
The shake of his head was gentle as the rise of a butterfly's wings. "No, Itzhak the Healer. I am not the Jewish Prince of Genoa. I am not a prince."
"Oh, but you are," I wept.
I
tried — oh, how I tried! — to delay the inevitable, but the day came, it had to come, when they declared the Prince (for so I continued to designate him in thought) fit to be hanged. As healer, I was to stand right there on the platform beside the giant gallows, to confirm when the condemned was truly bereft of life.
I watched in a dreamlike trance as they went through the sham trial, the sentencing, but I barely saw any of it. In my mind's eye, colors and patterns swirled and reformed, shaking up my previous view like a kaleidoscope — a view that was, I now realized, as narrow as the confines of the slave compound.
The safety in being powerless to change was slipping out of my grasp, and the new world stood before me, daunting, but so colorful, rich with designs and tinctures and possibility. Blacks and grays burst out of their near-invisible position in the pattern, and gazing with feverish eyes, I saw that there was no more pattern. Nothing was predetermined. Birth, circumstances, inborn traits — none was an invincible forger of character. It was not the prince that made the man, but the man that made the prince.
I watched as my prince stepped forward, back as straight as ever, despite the maze of welts covering it. I watched as the hangman put the noose around his neck without looking him in the eye. I watched as the judge asked, "Well, do you have any last words to say?"
He looked at the cluster of knights who could control his life and his death, but could never taint his spirit. Then he turned his gaze directly on me for the last time. I wanted to cry, but I forced myself not to, to be like a prince, like this slave, who was so much more aristocratic than any sovereign.
"Any man can be a prince," he said simply, and with that he went to his death.
(Originally featured in Family First, Issue 647)
>