| The Moment |
All Boxes Checked
| August 16, 2022
The dedicated work of a kashrus agency based in Chicago led to an impressive donation to a shul in Texas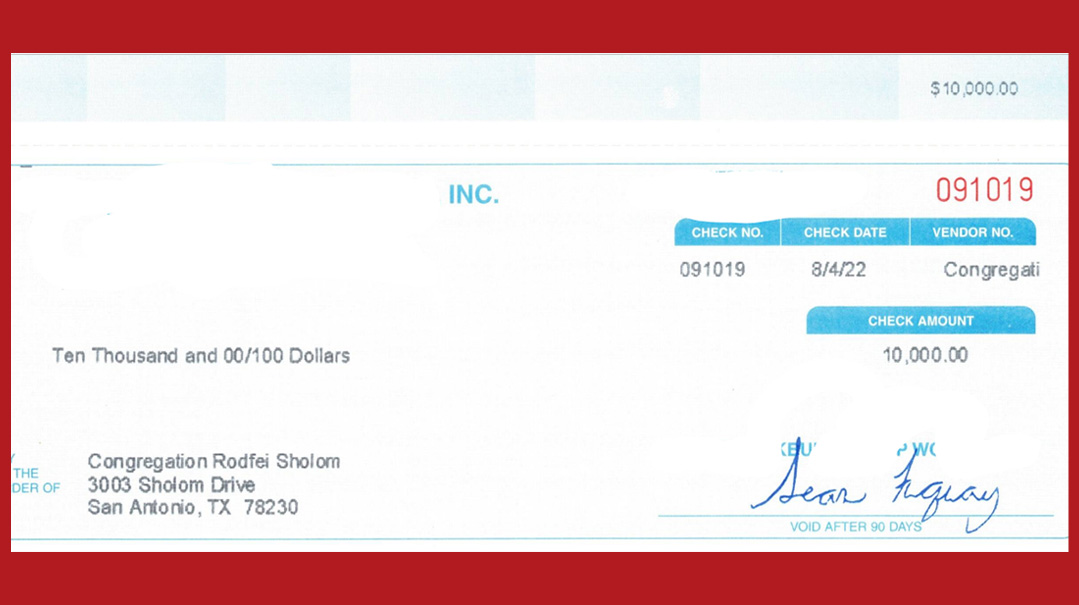 Chazal teach us that mitzvah goreres mitzvah, and the dedicated work of a kashrus agency based in Chicago that led to an impressive donation to a shul in Texas is a shining example of it.
The cRc — a leading kashrus certification agency operating out of Chicago — recently discovered that one of its (non-Jewish owned) industrial clients was in violation of cRc kashrus policy, necessitating a structural change in order to continue the certification. As part of the process, the cRc felt it necessary to impose a monetary penalty on the client, in an effort to deter any further such violations. It was necessary, but the optics weren't good. It was too easy to view this as just an excuse to squeeze more money out of a client in a vulnerable position. To resolve this issue, the cRc went ahead with the penalty, but, rather than require that the money be paid to them, they instructed the company to donate it to a Jewish charity of their choice. As a Texas-based plant, the company wrote out the handsome check to Congregation Rodfei Sholom of San Antonio, Texas.
We don't know what the next mitzvah in the chain will be, but we'll keep checking our mailbox…
(Originally featured in Mishpacha, Issue 924)
Oops! We could not locate your form.
>