| Magazine Feature |
Aching Hearts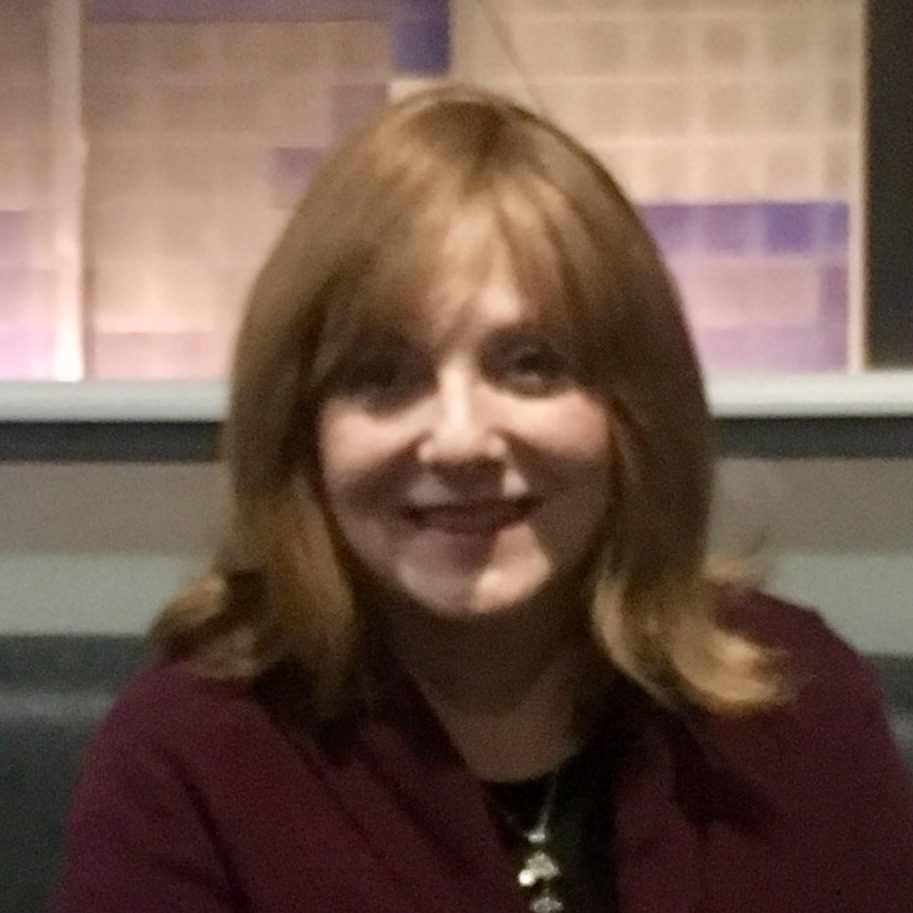 | November 14, 2018
During the four-and-a half-years since Mishpacha's probing report on the mysterious Lev Tahor, the setting has changed and shocking accounts of mind control and abuse are emerging. Can an unlikely coalition of Guatemalan geirim and chassidish activists tip the balance and bring change to Lev Tahor?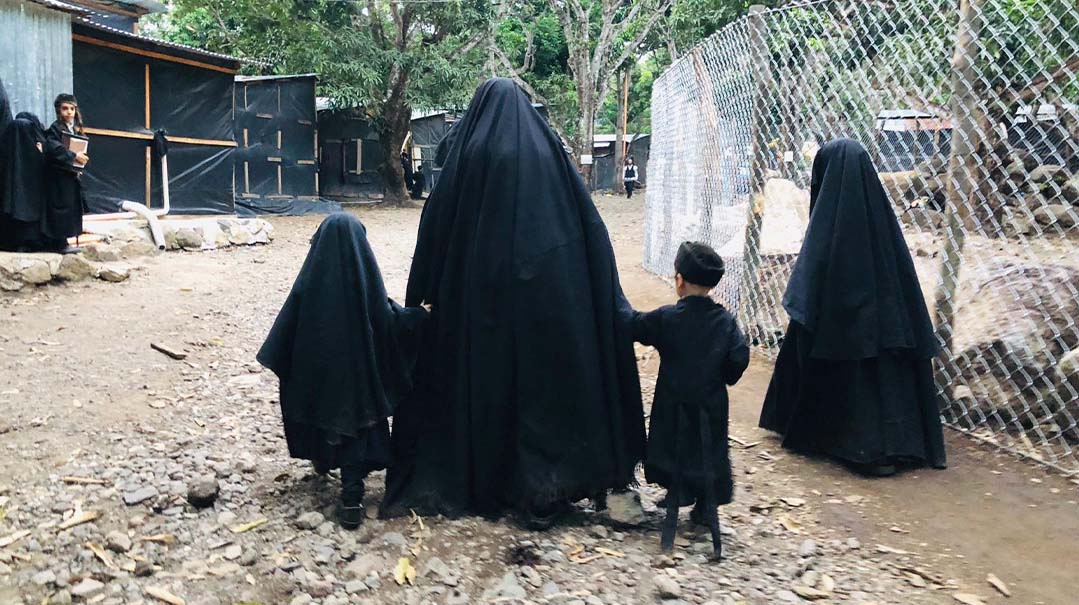 Less than 48 hours earlier, on Friday morning, Mrs. Teller had escaped from the Lev Tahor compound in the Santa Rosa Department with her two youngest daughters. She sought refuge in Guatemala City at the "safe house," a large building located within ten minutes of La Aurora International Airport and administered by Yojeved and Moshe Avrum Santos, former Lev Tahor members who are part of a local community of Guatemalan geirim — a story in itself — who were initially attracted to the group before breaking away. The Santoses had welcomed the exhausted, distressed mother and her children with open arms. Now, she was returning to the compound to rescue her four remaining children from what she said was a life of extreme privation, punishment, and abuse.
Lev Tahor, an extremist chassidic-like sect often referred to as "the Jewish Taliban" because of the women's mode of dress, was founded by Shlomo Helbrans (born Erez Shlomo Elbarnes) in the mid-80s in Jerusalem. Wherever he went, controversy seemed to follow. After fleeing with his community to the US following an Israeli investigation into his ties with Islamic movements in Israel in accordance with his extreme anti-Zionist views, the self-styled rebbe was convicted in New York on charges of kidnapping a 13-year-old boy who came to him for bar mitzvah lessons. He was released from prison after serving two years of a four-year sentence, was deported back to Israel in 2000, and then sought asylum in Quebec, claiming his life was threatened by enemies trying to persecute him for his anti-Zionist beliefs. He resettled his growing Lev Tahor community in Sainte Agathe, about 60 miles north of Montreal.
Lev Tahor made international headlines in November 2013 when the group evaded a Quebec court order related to claims of child abuse, and hurriedly transplanted their community to Chatham, Ontario. A Quebec youth-court judge had ordered 14 children belonging to three families to be placed temporarily in foster care, undergo medical exams, and receive psychological support. Although the primary issue centered on homeschooling, Quebec's Youth Protection cited grave concerns that included underage marriages — some girls as young as 14 married men 20 years older or more — children being removed from their parents' home and placed in other homes as a form of punishment, and emotional abuse. In February, an Ontario judge upheld the Quebec ruling and ordered 13 of the original 14 children to surrender to child welfare authorities. Despite the ruling, 12 of the children and their parents escaped to Guatemala via Mexico and Trinidad and Tobago, but were soon overtaken and returned to Canada. In April, Lev Tahor won their appeal ordering the return of the children to Quebec, and began transplanting its community to Guatemala.
The exclusively Yiddish-speaking sect, which practices a kind of extreme, non-normative chassidic Judaism and claims to represent a true, pure, and uncorrupted form of Yiddishkeit, is known for its hours-long devotional prayers and study of certain selected works on Jewish mysticism. They don't study Mishnayos or Talmud but focus instead on Rabbi Helbrans's own multivolume set of seforim entitled Ohr Hashem, which is a compilation of mystical sources from Tanya, Ramachal, and elsewhere, extolling his personal virtues, and emphasizing the necessity for emunas chachamim — which dictates absolute obedience to authority.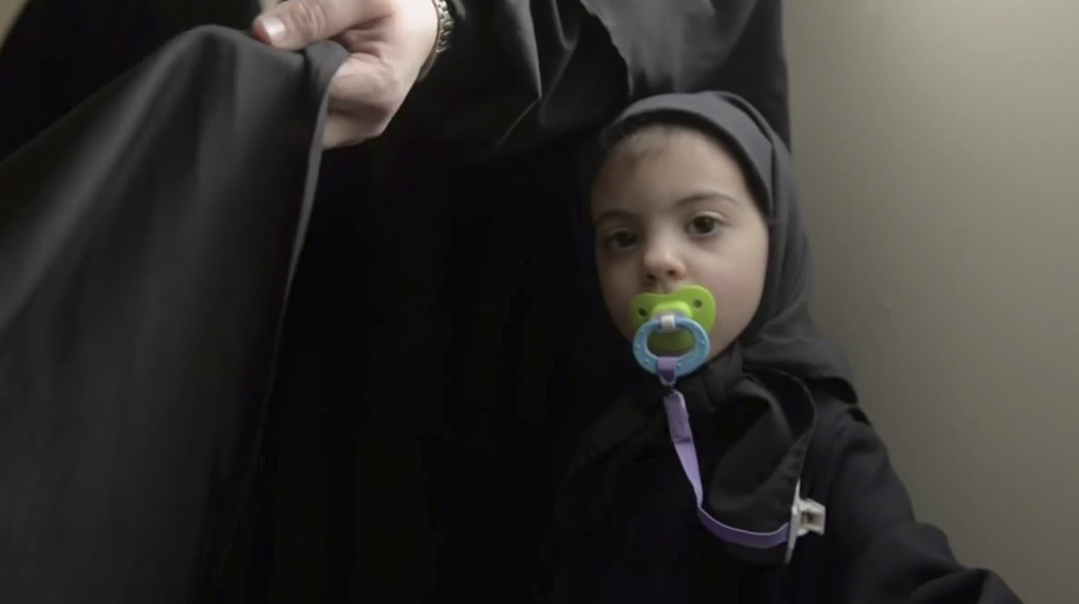 Since Rabbi Helbrans's sudden death by drowning in the summer of 2017 when he immersed in a river in Mexico on an Erev Shabbos, his son Rabbi Nachman assumed the mantle of leadership as the group's rebbe. Under his direction, Mrs. Teller believes, Lev Tahor has changed for the worse. More stringent takanos have been imposed, dietary and otherwise. A proud and confident daughter of the original rebbe, she protested these changes publicly and insisted that the chassidim continue eating whatever her father permitted them to eat. She also protested the forced marriage of her 13-year-old daughter to the 17-year-old son of Mayer Soscher Rosner, one of the group's most influential voices. But her status as the original rebbe's daughter, current rebbe's sister, and rosh yeshivah's wife couldn't help her.
The hanhalah's response was to excommunicate her for 24 months. The group's administrative body not only demoted her to the post of cleaning lady, responsible for cleaning the Rosner family's hut, but she essentially became persona non grata within the community. In shul, women moved away and refused to touch or talk to her and her children. Unable to bear it any longer, and with the help of a non-Jewish cleaning woman, she took her two young daughters and fled to safety in Guatemala City. But she was determined to go back and collect her other children too, and so Moshe Avrum Santos arranged for police backup, along with reinforcements from his own Jewish convert community, and escorted her on a late-night trek back to the lion's den.
It was 2 a.m. when the jeeps pulled up in front of the high gate surrounding the Lev Tahor complex. The lighting was dull, and the ground was damp. Mrs. Teller ran directly toward her hut to grab sleeping ten-year-old Tirzaleh and pull her out. The child resisted and started to cry, "Mommy is a rasha," as her young mother dragged her to safety and shoved her into a waiting police car parked outside the compound. Meanwhile, Moshe Avrum and his friends ran inside, intending to grab Mrs. Teller's two sons as they emerged from shul with their father after the rebbe's late-night derashah. They had them in their hands when the boys pulled away, raising the alarm.
Within moments, members of Lev Tahor appeared with stones and fists. Gunshots were fired at the parked van, shattering the windshield and grazing Moshe Avrum's leg. Mrs. Teller was beside herself. "Don't go back. Stay where you are," she was advised. "No! My children! My children!" she yelled, as she ran from the safety of the car toward the compound. A chassid brandishing a 12-inch knife tried to grab her, but Avrum Baruch, another ger, tackled him. Shaken and exhausted, she stumbled back toward a waiting jeep, which sped off with her and a sobbing Tirzah at her side.
Mrs. Teller attributes the increasing restrictions and cruelty to her brother and his associate leaders Mayer Rosner, Yoel Weingarten, and Yankel Nuchem Weingarten. But Rabbi Yaakov Solomon*, a Lev Tahor observer and former foster parent, says the sect was never healthy or functional. "Some say that since the rebbe's death, the hanhalah feels more empowered and that these new takanos result from that," he says. "Perhaps the takanos escalated too soon. However, from my understanding, the sect headed in that direction while still in Quebec. Every year, the rebbe imposed more stringent rules. After all, the sect's primary stated purpose is attaining dveikus with Hashem by practicing extreme rituals. Then the geirim came along and changed the equation," he says.
Most of Lev Tahor's original chassidim came from broken homes and suffered from insecurities and instabilities that made them more vulnerable to the extreme control of the group's leadership. The Guatemalan geirim who'd joined Lev Tahor, by contrast, had enough backbone to resist what they felt to be extreme or unhealthy rules instituted by Rabbi Helbrans. Some geirim fought back, instituting a rebellion from within. "That scared the hanhalah, and they started to crack down even harder on the members," says Rabbi Solomon, "but they didn't realize that the geirim would eventually serve as a lifeline to those wanting to leave."
Back at the safe house, Yojeved (the Spanish spelling of Yocheved) Santos sat glued to her phone, unable to turn away from Mrs. Teller's unfolding drama. She knew these people and had befriended many of them. For two years, she, her husband, and their two children had called Lev Tahor home, until their ignominious dismissal by Rabbi Helbrans in 2016, which at the time shattered their dreams. Now she's gained a different perspective on what seemed at the time a tragedy.
"We are straight people," Yojeved says. "We didn't like how they controlled people. They couldn't control us." Now, as others struggle to break free of Lev Tahor's control, she's in the right place at the right time to help.
Who are these geirim, and what attracted them to Lev Tahor? The group consists of 20 families from Guatemala and El Salvador who started out as Christian and were drawn to Judaism from afar. Yojeved and Moshe Avrum began studying Torah long before Lev Tahor arrived from Canada. For years, they studied in various groups, doing the best they could without a rabbi; then the two traveled to Lauderhill, Florida to study with Rabbi Aron Lieberman, director of the Synagogue of Inverrary-Chabad.
When they returned to Guatemala and settled in the Mayan village of San Juan la Laguna, they continued studying online with a Spanish-speaking mentor who had also taken a circuitous path to Judaism. Their mentor encouraged them to reach out to Lev Tahor, who he said was a beleaguered group claiming religious persecution. They did so wholeheartedly.
"Lev Tahor didn't reach out to us. We reached out to them," Yojeved insists. "We saw them as good people. For us, their way of life was Yiddishkeit. We rented them houses by the lake. We offered them food and hospitality. Why not? They were Jews in need."
So while Montreal's Youth Protection Services were eagerly anticipating the rapid return from Ontario of the 13 alleged victims of physical and emotional abuse after an Ontario judge upheld the Quebec ruling, Lev Tahor's 200 members had already began trickling into San Juan. After winning their appeal, their numbers escalated.
The relationship between the two groups developed naturally. Yojeved was attracted to the gentleness of the women, while her husband, along with several other spiritual seakers, appreciated the rebbe's brilliant discourses on Torah, philosophy, and Jewish mysticism, which spokesman Uriel Goldman translated into Spanish. They spent time and effort learning halachah, as well as the standard requirements necessary for halachic conversion. The rebbe proved a valuable and instructive teacher, and when the time came for the actual conversion to take place, he brought a mohel from England for the circumcision. Rabbi Helbrans conferred on them the certificate of conversion.
"He gave us a Jewish neshamah, and this is something invaluable," Yojeved says. "We loved his Torah. He taught us for hours without becoming tired, and he loved the geirim."
The paradise, however, wasn't to last.
With more and more potential converts accepted into the group — 70 in all — alarm bells went off within the indigenous local population who were staunch Christians, and who found Lev Tahor's manner of dress and general behavior irritating. Fearful of their influence on weak Christian minds, they forced Lev Tahor out of San Juan under the threat of death.
On the move again, the nomadic community rented accommodations in a dilapidated, abandoned commercial building in Guatemala City that once housed the country's immigration directorate, and where they lived ten people to a room. "The accommodations were subhuman," Yojeved recalls. The building was devoid of regular toilets, electricity, or proper sleeping facilities. There was no safe place for children to play outside, or enough money available for food, even though quite a bit of it came in from abroad. They ate the fruits and vegetables that Rabbi Helbrans allowed them to eat, and they baked bread. Kosher milk was available from a local farmer, but the cost was prohibitive.
Under those crowded conditions, some of the geirim started to question their loyalty to Rabbi Helbrans's ever-increasing stringencies. Matters came to a head between the hanhalah and the converts for numerous reasons, but primarily because they exhibited minds of their own. The ultimatum was clear: Either they comply with all the takonos, or they leave. Half of the couples refused to comply, and left the compound at Rabbi Helbrans's insistence, but not before he separated some boys from their parents. Furious, one set of parents fought back by going to court — but they were shocked when their 15-year-old son spat in their faces, called them reshaim and told the court he didn't want to live with them. The authorities placed the boy in foster care; he later returned to Lev Tahor and married a young girl. The incensed parents reported Lev Tahor to the police, who raided its facilities in September 2016, taking away seven children. After certain North American rabbanim intervened on Lev Tahor's behalf, the authorities returned the children, yet Lev Tahor was no longer welcome in Guatemala City. The group was required to purchase land outside the city, and bought a several-hundred-acre plot near the town of Oratorio in the Santa Rosa Department.
After leaving Lev Tahor, the group of geirim re-converted under the auspices of Rabbi Pinchas Rabinowitz of Monsey, and dedicated themselves to living a life of Torah. While they have rejected the extreme practices of the group, they retained their commitment to halachah and to a chassidic lifestyle. The men and boys wear long peyos, black socks, and long coats, and the women dress with maximum tznyius. After leaving what Yojeved calls "the cult," the community rented houses in Guatemala City, putting down roots. Moshe Avrum, who sells Judaica online, rented two large houses. He converted one into a beautiful shul, and the other to a hotel housing people in need, as well as serving as a safe house for those escaping Lev Tahor. They alone cover all expenses, and their hospitality is magnanimous.
"I was there on many Shabbosim," said one Canadian visitor. "It was amazing — 20, 30, 40 people, upstairs, downstairs — everyone eating and drinking."
Today, there are no converts left in Lev Tahor. A small group of El Salvadorian and Guatemalan geirim occupy some of the houses within the Santoses' enclave, as do others who've left the sect. These people have brought news from within — including shocking photographs of undernourished, skeletal men, and no women or young girls seen anywhere.
Life in Lev Tahor was never comfortable by Western standards, but never as bad as today. The land is ripe with vegetation and forestry and set against a glistening lake — an idyllic natural environment, marred by impoverished living conditions. People live in large plastic huts with tin roofs faded by the unremitting heat of the sun. The temperature hovers between 80–90 degrees, and the humidity is relentless. Only the new rebbe, Rabbi Nachman Helbrans, benefits from air conditioning. And there are no bathrooms. The stench from the outhouses is unbearable, according to 17-year-old Yaakov* who left Lev Tahor in late August, after the group started using the lake as a bathroom.
Then there are the takanos concerning food: Whereas before, the group was allowed to eat meat, fish, goat milk, and duck eggs, today those items are no longer permissible. The only foods they're permitted to eat are fruits and some vegetables, as well as stone-ground whole wheat flour.
Rabbi Dovid Huss*, a chassid who occasionally visited Guatemala on business and was a frequent caller at Lev Tahor in both Sainte Agathe and during their temporary stay in Guatemala City, admits that what he heard and saw at Lev Tahor over the years disturbed him, but the magnetism and charisma of the previous rebbe was such that he was willing to overlook a lot. However, no more, he says, explaining how he made an about-face after receiving a phone call from 15-year-old Naftali, a boy whom he'd gotten to know during his visits to Lev Tahor. Naftali was desperate. "Dovid, please," he said. "I'm alone here in this hotel — please come and save my life!"
Rabbi Huss was far away in North America, but he knew that Moshe Avrum and Yojeved Santos could help the boy. He relayed Naftali's message to them and Moshe Avrum quickly ran over to the hotel named by Naftali and picked up the teen, who remained under their care till after Succos, when Rabbi Huss flew to Guatemala and took over. What Naftali told him broke his heart:
The issue of underage marriages was one that plagued the sect from the onset. Lev Tahor often married off their girls at age 14 or 15, despite the fact that Quebec's legal age for marriage is 16. In Guatemala, Lev Tahor's girls are being married as young as age 12. Mrs. Teller's own daughter is expecting a baby at age 13. The rebbe usually decides on the shidduchim, often with the advice of the school principal, who knows both the girls and the parents well. The children are seldom consulted.
Not only have these early marriages impacted the sect's remarkable growth in number — some estimate that they doubled in size since leaving Canada, from 200 to over 400 men, women, and children — but marriages are also used a means of control. According to those familiar with the groups inner workings, if wives and husbands don't talk against each other to the hanhalah, this is reason enough for the rebbe to demand that the couple divorce. No, this is not a typo, but in sync with the Lev Tahor ideology, whose declared primary goal is spiritual growth and maintaining the community's exacting standards. Since spouses and parents are responsible for making sure that these standards are upheld, if they refuse to report failings in one another, they are neither helping the community, nor helping their spouse or children grow spiritually. In those cases, the rebbe might decide it's time for a change in partner. "The more often they 'report' each other, the more secure their marriage," a Lev Tahor escapee told Mishpacha.
Marriage is also used to entice men into the community. Rabbi Mendel Farkus* often visited Lev Tahor in Quebec and even used to fundraise for them. He recalls a man with six children divorcing his wife of 20 years: Both cried when the rebbe tore up their kesubah. The ex-wife then married a 26-year-old baal teshuvah from Israel. "At Lev Tahor, divorcing and remarrying was as simple as changing one's shirt. That was the power of the rebbe. He convinced you that night was day," Rabbi Farkus now says.
So, when Naftali refused to marry a 12-year-old girl designated as his bride, the rebbe gave him a choice: Marry or leave. He chose to leave. At that point, one of the hanhalah members placed him overnight in a locked dump with nothing to eat but a few peanuts. Early the next morning, his mother arrived with her second husband — Naftali's father died the year before — and took him to a hotel in Guatemala City, essentially abandoning him to fate with no food, money, or resources. Before leaving, she extended her hand and asked him to kiss it. "We will meet again," she said, "in Gan Eden." Then she warned him not to contact his brother Yaakov "because he's a rasha." Yaakov's crime? He'd eaten an egg, one of the newly prohibited foods. Yaakov had decided some time before to leave the group, and understood that these acts of rebellion assured that he would be thrown out. When Rabbi Huss received Naftali's desperate plea, Yaakov had already found refuge among the geirim. He then returned to Canada, where the two brothers are currently living under temporary guardianship in a chassidic enclave in Quebec.
Naftali opened up to his foster parents about the beatings taking place in Lev Tahor on a regular basis. Rabbi Huss cries when repeating his story: "A sign is posted identifying the children slated to receive 39 malkos. Children beg their fathers to intervene on their behalf, but there is nothing the fathers can do. A member of the hanhalah places the boy on a table, his hands and legs tied down with yellow rope. All the fathers, all the mothers, and all the children must be there to read kapitlach of Tehillim. Everyone cries; the children faint. Then one of the hanhalah members takes a strap and hits the 'rasha' across the lower parts of his body, until the child cries out, 'I'll be a tzaddik. I'll be a tzaddik!' "
Naftali recalled when, at the age of nine, he was publicly abused and shamed. "My backside and my legs were black and blue. I was ashamed to go to the mikveh. I couldn't wear clothes and was sick for three weeks."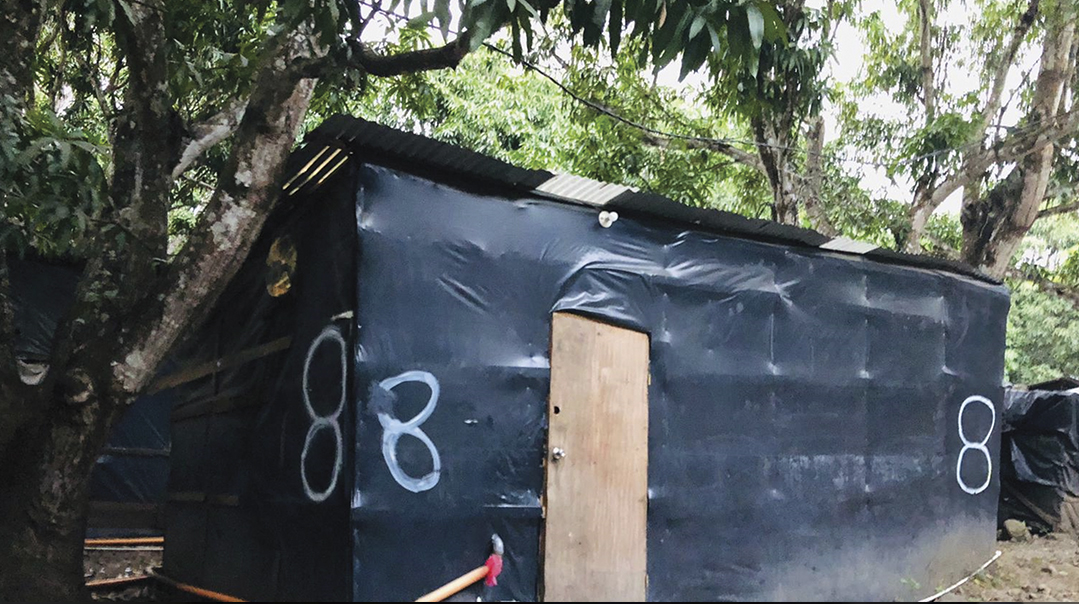 But such is the nature of life in Lev Tahor — with its never-ending manipulation and indoctrination — such that even now, when recalling these painful memories, Naftali still tries to find some justification for the abuse. "By hitting us they purify us and bring us to Gan Eden," he says.
"Before the geirim came along," says Rabbi Solomon, who's fostered five Lev Tahor children, "these children had no options. Those banished from Lev Tahor were expected to repent and beg to come back. But now, with a safe house available, the children have an alternative. That's why so many more of these stories are emerging now."
Naftali and his brother are now temporarily ensconced in a good home. Their adjustment, though, isn't easy. Their reality has shifted, and they lack a frame of reference for gauging what is normal. "They walk into a shul and see people talking to each other. 'How can they talk? Aren't they forbidden to do that?' They see my neighbor take off his vest and hat; they find this incomprehensible — 'If we do that, we'll get beaten.' There's much undoing to do," says their temporary guardian.
He can't fathom the seeming indifference of their mother, whose own mind has apparently been manipulated. "Her two sons have been living with me since after Succos, and never once did she pick up a phone to ask if her boys are alive. She watched her son beaten to unconsciousness and didn't utter a word. She abandoned her son among 15 million pistol-carrying non-Jews who might have killed him."
Twelve-year-old Miriam, another Lev Tahor child, was exiled by the hanhalah because she refused to marry the groom who was preselected for her. She was whisked away from Guatemala by her uncle, who flew with her to Toronto and left her alone at the airport, while he caught the next flight back. She carried a passport and a letter of identification, but nothing more. The young girl was confused. Where was her mother? Why was she here? Where was she to go, and when would a parent or a sibling come to take her home? She was soon met by child protection authorities, who sent her to a chassidic neighborhood in Quebec, where she was placed under the care of the Sussmans*, a young chassidic family. Refoel Sussman is a respected therapist, and it was hoped that the family would be a stabilizing environment for her.
The young girl arrived undernourished and weighed down under a heap of clothing. It was Erev Yom Kippur, but she refused to eat any food. The food was not kosher enough, she said, and no amount of convincing by any rav convinced her otherwise. Desperate, the Sussmans put in a call to the Lev Tahor hanhalah. "How can we tell her to eat your food, when it doesn't meet our standards?" they answered.
The Sussmans, though, didn't give up. They re-toiveled their dishes and finally managed to get the child to eat some salad and drink some water. Still, by the afternoon she was on the verge of fainting. Not eating food outside the compound was one of the three primary prohibitions drummed into her head. She was also commanded never to change her mode of clothing, and never to talk about what goes on in the compound. When she was able to contact her father — her parents are divorced — to ask him why the hanhalah sent her away, he answered that she committed a very bad aveirah, so bad that she didn't qualify for the alternative punishments available. For instance, unlike the boys, the girls receive their 39 malkos divided up into three malkos a week, which are administered by the "shteep," a lady who oversees the girls' welfare. After the beating, they kiss her hand and thank her. Fathers standing up for their daughters are told that they are exhibiting misplaced compassion. There are other punishments as well. Girls are sometimes placed in semi-cherem. For 40 consequtive days they cannot talk to anyone, except their mothers for a few minutes a day. If they talk too soon, they begin the 40-day vigil again. They also go into "galus" — forced to sleep with a different family every night, which Miriam did for a full year, until she was sent into permanent exile.
"She's terrified, and often remains in the bathroom. She showers for two hours and doesn't tell us why," Mrs. Sussman says, but notes that now, after two months, Miriam is slowly learning to integrate — she's started talking to the other girls and sometimes even sings and dances in the house. She is homeschooled in Yiddish and learns all the standard subjects required by the school board. She skipped two grades and is studying on an eighth-grade level. However, she has few social skills, and still feels undressed without her burka.
Rabbi Solomon is not optimistic about the future of these children. "The outcome is pretty discouraging," he says. "Foster parents come to me for direction, and I try to help, but some of these children are so damaged that there's little to be done."
On Monday, November 5, Mrs. Teller made a final attempt to locate her remaining children and bring them out. Together with Yojeved and her group, and accompanied by a lawyer and federal police, she arrived at the compound prepared to scour the grounds, while the Lev Tahor chassidim essentially hid. Despite the efforts, they didn't find the children. Yojeved conjectures that they were smuggled into the US through Mexico. As of this writing, Mrs. Teller has arrived in New York with the three children that she managed to rescue. She still hasn't given up, and is hopeful that askanim will succeed in negotiating the return of the rest. But the ending to her escape saga will only be the start of a new story. Time will tell if these people, forced to live under the spell of charismatic manipulators for all their lives, will manage to find a new definition of a less oppressive, more positive Judaism.
*In keeping with the recommendations of child protection authorities, these names and identifying details have been changed.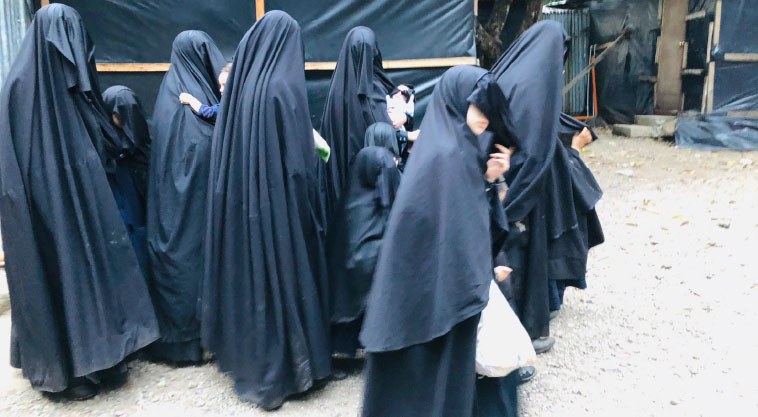 With millions coming in, why are they destitute?
Living within proximity of Sainte Agathe, Tosher chassid Isaac Weiss certainly knew about Lev Tahor, the controversial group founded by Shlomo Helbrans in Israel in the mid-80s that transplanted itself to Quebec in 2003 and came under the scrutiny of child protection agencies a decade later. However, it wasn't until recently, when he and his wife agreed to foster a young girl from Lev Tahor and saw firsthand the psychological consequences of life within the sect, that he decided to take action. To his astonishment, a short voice message to a friend over the Internet describing the situation went viral, and within days, he was inundated with messages from those who'd left the group imploring him to do something to save the children. Spurred on by these pleas, he joined efforts with London askan Efraim Goldstein and Guatemalan community members to extricate the children from a life of abuse under the guise of pious Judaism.
Their first front is clarifying the true situation to unsuspecting, sympathetic donors. "We know that much money comes into Lev Tahor, and that very little of it trickles down to the children or their parents," Weiss says. "A lot of that money is used to bribe authorities when necessary. We know that members fundraise, and we also know who some of these wealthy donors are. Donors have begun reaching out to us for clarification — one donor admitted to sending the group $100,000 a year. Another gave them over one million dollars last year alone.
"The way they work is that they send respected representatives, many from the business community who are not with the group, to solicit funds from sympathetic donors," Weiss continues. "Whenever a wealthy donor comes to them, they make sure to have copies of Gemara lying around, even though ideologically they're against learning Mishnah and Gemara. They mostly learn Rabbi Helbrans's seforim, but when donors want to take a peek, they wiggle out of it — the books somehow never seem to be on hand."
The second front is encouraging victims to come forward so the authorities can start documenting real evidence. "Because this evidence was unavailable to authorities in Canada and the US, there was little they could do in the past to help the children," Weiss explains. "But additional ex-members have since gone public and come forward to share their stories."
Third, Weiss's group is trying to raise funds to help Yojeved and Moshe Avrum Santos maintain their safe house in Guatemala City. "The Santoses kept Naftali for two weeks and his exiled brother Yaakov there for six weeks. Over the last week alone, three more Lev Tahor members sought refuge there. Besides food, clothing, and medicine, money is needed to help settle children leaving the sect. We set a goal of $50,000, with the intention of providing the Santoses with about $4,000–$5,000 a month. The US dollar goes far in Guatemala. We're using the Charidy fundraising platform to maintain transparency as to how much is raised, and where the money is going."
Meanwhile, Efraim Goldstein, the London askan who helped found organizations such as Shomrim and Yad Ezra/Helping Hand, says that many British Jews are aware of Lev Tahor but don't know much more. "Many people see them as a group of chassidim that are somewhere between Satmar and Neturei Karta. But they don't understand that there is heavy mind control and that they're making up their religion as they go along. We know the donors who contribute heavily to the group — many are unaware that since Rabbi Helbrans's death, they've become even more extreme and complex. When I tell people about this and show them the videos we have, they are simply shocked. Our hope is that people write letters to their government officials to assert pressure on the Guatemalan government to help rescue these children."
(Originally featured in Mishpacha, Issue 735)
Oops! We could not locate your form.
>