| Shul with a View |
A Man of Action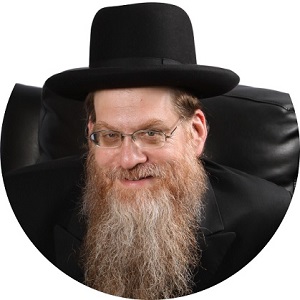 | October 26, 2021
Rabbi Hirth was "a man of action" who knew what he had to do
It was immediately after Shabbos Shuvah when the news began to spread. Rabbi Heshie Hirth, the famed builder of the Passaic Torah community, had left This World.
I've been living in Passaic since June 1989. At the time, there were perhaps 200 frum families in town. We initially found an apartment on Ascension Street, and as Hashem would have it, my landlord was Rabbi Hirth. When we signed the lease, I vividly recall how he commented with his signature smile, "Mazel tov, you now have the zechus of joining me in being one more rabbi who lives on Ascension Street!"
I was an eighth-grade rebbi in the mornings, and in the afternoon I learned in the Yeshiva Gedola of Passaic, in the same chabura as Rabbi Hirth.
Between being his tenant, sitting next to him in the beis medrash, and having my sons' students in his newly established Yeshiva Ktana of Passaic, I was afforded the privilege of interacting with Rabbi Hirth on multiple fronts and in varied relationships.
And ultimately, we were friends.
I still recall that first Succos I spent in Passaic 32 years ago and a special interaction I had with Rabbi Hirth.
It was the first time I would own and build my very own succah. I was standing in the driveway organizing the materials. (I would only live there one year, making that year the one and only year in my life that I had my very own driveway!)
Rabbi Hirth, who stored the yeshivah's property in the garage, arrived to pick something up, and we soon were involved in a Torah discussion.
He asked me, "When the Mishnah describes the dancing at the Simchas Beis HaShoeivah, it states, 'The pious and the men of action, anshei maaseh, would dance before the people who attended the celebration.' How did someone know if they were worthy of being called, 'a man of action,' which entitled them to dance in front of the others?"
I had no answer.
Rabbi Hirth smiled and answered, "Whoever was a man of action knew who he was and what he had to do!"
It did not take me long to realize how autobiographical his words were. Rabbi Hirth was "a man of action" who knew what he had to do.
My youngest daughter was born premature. One freezing Friday afternoon, the pediatrician informed us that she must use a nebulizer on Shabbos or else he would have to hospitalize her for Shabbos. At that time, there was no medical gemach in Passaic, and we didn't know anyone who had a spare nebulizer.
Someone mentioned that they'd seen a nebulizer in the nurse's office in the girls' building, and the only person I knew who had a key to the building was Rabbi Hirth. I called him, explained the situation, and asked if I could meet him at the building or come over and borrow the key to retrieve the nebulizer.
His answer was short and to the point: "Let me see what I can do."
At that point snow began to fall in earnest, and the sun would soon be setting. Suddenly, I heard frenzied, unceasing honking in front of my house. When I looked outside, I saw Rabbi Hirth behind the wheel of his car in the rapidly worsening snowstorm and motioning to me. I ran outside to his car, and as he handed me the nebulizer, I stammered, "Rabbi Hirth, I never meant for you to get it!"
He smiled as he said, "I told you, I'll see what I can do."
As he drove off, I realized that this was a man worthy of being crowned "a man of action."
(Originally featured in Mishpacha, Issue 883)
Oops! We could not locate your form.
>