| Eye on Europe |
"A Frum Jew's Quixotic Campaign to Unseat Jeremy Corbyn"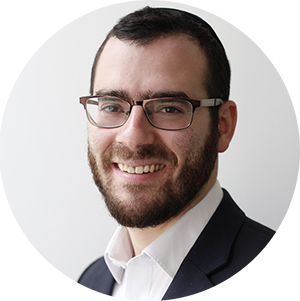 | November 27, 2019
"We're here because Parliament has not respected the will of voters and so we're here to change that. We're a party of the future"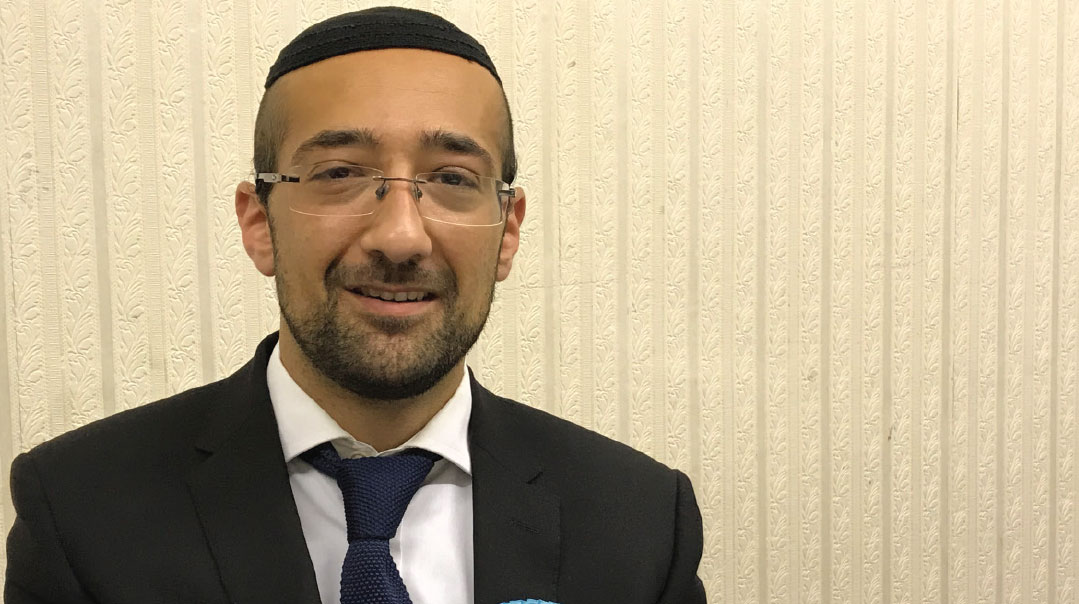 The twin stories of Brexit and Labour anti-Semitism that have dominated English news since 2015 have seemingly united in the form of Yosef David. A religious Jew from northwest London, he's challenging Leader of Opposition Jeremy Corbyn in his Islington constituency on behalf of the Brexit Party.
Originally a candidate in a heavily Jewish Hendon, David opted to fight the Islington seat (a left-wing stronghold) after Nigel Farage's Brexit Party stood down all candidates in ridings the Conservatives had won in 2017, so as not to split the pro-Brexit vote.
A social worker by day, David sees his quixotic campaign to unseat Corbyn as a visible rebuke to left-wing anti-Semitism as well as to the kind of political machinations that have delayed Brexit for more than three years.

An Orthodox Jew challenging Corbyn on his home turf, where you can see the Palestinian flag flying, is certainly attention-grabbing. What has been the response there — have you experienced anti-Semitism?
When I first went there with my campaign manager, I was wearing a kippah and no one looked at me twice. But I am only just beginning the ground campaign. The response on Twitter — where many people have said that I'm running somehow because of Israel — proves how important it is to respond. The conflation of anti-Semitism with Israel is wrong.

Corbyn got a majority of 60% in 2017. What's the point of running against odds like this?
It's not necessarily about winning. I've challenged Jeremy Corbyn to a debate, and I would love to unseat him, but it's the principle of a frum Jew running, and how I'm treated on the [stump], that makes a strong statement on anti-Semitism and bigotry in general.
But that's not the only issue: 30 percent of voters in the constituency voted for Brexit and they deserve a political home.


Why is Brexit so important to you?
I've been following Eurosceptic politics for a long time, and I'm uncomfortable with the idea of a European super state with 500 million citizens. As British people, we're better off governing ourselves. That's not xenophobia — I just believe people should be governed in locally accountable nation-states.
And I've been made very welcome in the Brexit Party, which has a lot of people of caliber, and has Jewish [members] in the European Parliament.

As a major architect of Brexit, your party leader Nigel Farage is one of the most influential British politicians around. What are his positions on Jewish issues such as shechitah and milah that have come up in the EU Parliament?
I know that Farage has worked with Shechitah UK advocating for shechitah in the European Parliament, and he defended it in a speech at a Jewish school in London. I haven't heard him speak on bris milah, but having met him briefly and having heard him speak many times, I know that he's a friend of the Jewish community.

What is the Brexit Party's plan post-Brexit? Will it fold?
No, we're not a one-issue party. We plan to reform the electoral system and introduce proportional representation, so that there will be an end to the politics of fear — "Vote for the Conservatives or you'll get Labour." We also want to abolish the House of Lords and replace it with a modern elected chamber, and introduce business tax reform among other things.
We're here because Parliament has not respected the will of voters and so we're here to change that. We're a party of the future.
(Originally featured in Mishpacha, Issue 787)
Oops! We could not locate your form.
>