| Shul with a View |
A Cut Above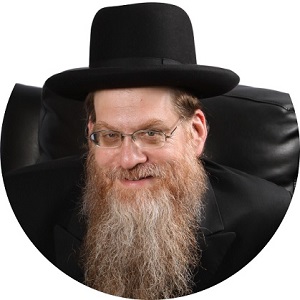 | November 8, 2022
What zechus is bringing Barry F. to the chuppah after many years of searching?
Any Shabbos morning, 1973.
Thirteen-year-old Barry F. ran down the three flights of his apartment house at 835 Walton Avenue in the South Bronx. As he lived in the building next door to the shul, he was soon at Congregation Hope of Israel, at 843 Walton Avenue.
Barry fidgeted in his seat as leining began. Finally, the rabbi got up to speak — the signal Barry was waiting for. It was time for him to meet up with his cohorts, Lenny B., Allan R., and Harvey S., downstairs in the vestibule outside the social hall.
A metal bottle cap was procured to be used as a makeshift soccer ball, and the fun began. With the two doors of the vestibule outside the social hall parallel to each other, they formed a pair of perfectly aligned goals.
When Ethel Memerlstein, president of the sisterhood, arrived to survey the proper placement of the pound and marble cakes, the boys knew Anim Zemiros was fast approaching. They decided whose turn it was to sing Anim Zemiros, and the "lucky" boy bolted upstairs. Kiddush soon followed, and after Barry's mother completed her weekly chat with her mah-jongg sorority sisters, it was time to go home.
Barry and Lenny dawdled for a few more minutes and then headed next door to Barry's apartment. By the time the boys arrived, Barry's mother had prepared the eggs and onions, chopped liver, and salami for the main course.
After the meal, the boys moved to the kitchen table, where the chessboard or Monopoly board was unfolded. Hours passed as the boys played, argued, and laughed until the evening arrived.
When Shabbos ended, Barry's father drove Lenny B. home to the no-longer-Grand Concourse. The glory days of the Bronx being "the Jewish Borough" were a long-faded memory.
One Shabbos, however, Barry returned home without Lenny.
"Where's Lenny?" Barry's mom asked.
"He claimed he scored, but I knew he didn't. So I told him to go home."
Barry's mother almost dropped the unpeeled egg on the floor. "Barry, you know Lenny has no father at home, and his mother works today. You can't send him home to an empty apartment. You go find him." She then added the words that remain embedded in Barry's memory forever: "Du shemt nisht an andere yid" (You cannot shame another Jew).
Barry ran down the three flights and raced to the Grand Concourse, where he found Lenny sadly walking toward his empty apartment, tears in his eyes.
Panting and out of breath, Barry said, "I'm so sorry I told you not to come. Please come back with me."
Lenny couldn't have been more relieved. It was as if Mashiach had arrived and liberated him from spending the remainder of Shabbos confined to a cold, dark, empty apartment.
Years of Shabbosim together led Barry to help land Lenny a waiter's job in Camp Agudah. After a summer in Ruach Country, Lenny was convinced to enter yeshivah, where he would remain for the next 15 years. He earned semichah from MTJ and now manages a successful real estate firm. All his children have learned in kollel, and he says a weekly Gemara shiur.
Lenny attributes his success to the love and acceptance of Barry and his mother.
"We serve meat at my Shabbos table now, which costs $80 a pound. However, it pales compared to the salami slices saturated with ahavas Yisrael I blissfully consumed at Barry's home on Walton Ave."
Hashem never forgot the salami Barry and his mother shared with Lenny B. as they made him part of their family.
On November 20, Barry F. will marry Suri.
What zechus is bringing Barry F. to the chuppah after many years of searching?
I don't know.
However, I'm sure the thinly sliced salami at 39 cents per pound tipped the scales in his favor.
(Originally featured in Mishpacha, Issue 935)
Oops! We could not locate your form.
>