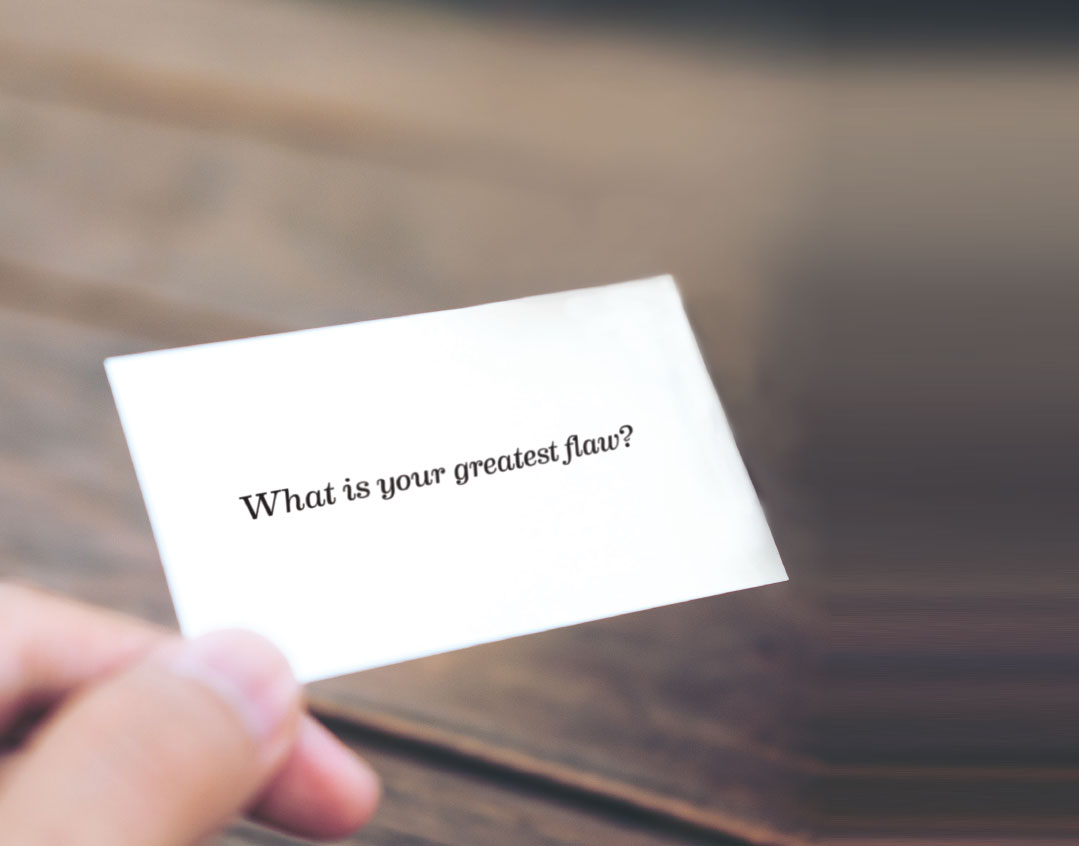 "Y
our problem," said Mali, "is that you wouldn't know your bashert if you bumped right into him on the street."
"Of course not," Riva retorted. "That would be mortifying and humiliating, and we would probably run in opposite directions without even exchanging insurance information. Besides, I did not 'bump into' this guy. I met him on six occasions in various hotel lounges at prearranged times after an extensive research and vetting process."
Mali ignored this. "Is he a mensch?"
"Yes." Reluctantly.
"Is he smart?"
"Yes."
"I guess his feet are too big or something?"
"You're just hilarious."
"What does he do?"
"He's learning."
Mali drew a breath. "Are you crazy?"
The problem with analyzing a shidduch with your best friend is that if you end up marrying him, you don't want your friend to know you ever had any misgivings or that he has any flaws. Riva hesitated.
"It's… you know… I need a serious guy."
"Riva, any guy who's 30 and single and still learning is serious."
"I guess." Was Levi serious? He was generous and smart and chilled and outgoing and funny. It was hard to picture him being serious.
"Mali," Riva tried again, "I need you to listen to me. No one else will."
Mali muttered something.
Riva forced herself to voice her deepest fear. "I really care about… the learning thing. I really care about… a home attached to Torah. I need to know he's there too." She fell silent.
"Don't tell him any of that," Mali warned, "or you'll never see him again."
"But then how can I marry him?" A car pulled up outside her window. Riva stood up.
"Riva, just tell me one thing: Is he normal?"
"Yes," said Riva instantly, without thinking.
"That's your answer," said Mali.
"But…" Riva began. The doorbell rang. "He's here!"
"Grab him and run," Mali advised, and hung up.
Riva slipped on her heels, opened the door, and stepped into the hallway. When she caught sight of Levi her heart sank.
She wasn't sure how a girl was supposed to feel on a seventh date with a guy she might soon be engaged to. But she was pretty sure her heart should not be sinking.
Levi turned around and smiled. "Hi," he said. She nodded. He seemed happy to see her. This was so awful. She was so awful.
"Ready?"
She was not ready. She should not be going on this date. She should have said no. Levi Feurwerker was not for her.
She nodded again.
"Ladies first." He assumed a snooty-butler expression and opened the door with a flourish. Riva glanced down. His feet were kind of big.
He was tall enough, she assessed mentally as they walked to the car. He was good-looking enough, he was nice enough. He was, she admitted begrudgingly, very nice, in fact. He was even funny, which is the kind of thing that makes your friends jealous when you get engaged.
But he wasn't serious. There was no passion. How could she have led him on like this? The shadchan was going to kill her.
Mali's voice was in her head, repeating everything she'd been saying since she started dating Levi four weeks ago: This guy is a gem. You've never met someone like him before. Middos are the main thing. It was all true, but…
Grab him and run!
Levi slammed the door.
Riva felt like the breath had been knocked out of her. How had she not thought of this before?
"How are you?"
She turned a brilliant smile toward him. "Wonderful," she said sincerely.
Levi was perfect. It was perfect. Riva could hear violins. Now announcing, for the very first time, she thought, LEVI AND MALI FEURWERKER!
***
S
apirman fell into step beside Levi as he walked up the wide steps to the glass doors.
Levi looked faintly annoyed. "Ambushing me again. I don't know why you can't just call me, like a normal shadchan."
"A normal shadchan would have given up on you a long time ago."
Levi sighed. "Listen, Yitz, I don't think it's gonna work. I'm sorry."
"What's the problem this time?"
"Nothing, nothing." Levi waved vaguely. "It's just not for me."
"You know what your problem is," Sapirman began. "You go on a date like you're putting on a show. You say all the right things, but you never say what you're really thinking."
Levi waited for the rest, but it didn't come. "In any case," Sapirman continued after a pause, "it's no longer relevant, since she called me this morning to say no."
"What?" Levi stopped walking and jerked around to look at the shadchan. "Why?"
"Does it matter?"
"Tell me why!"
Sapirman shrugged. "I don't really know. She just said, 'not for me.'"
"Yitz," Levi growled, "if I called you after seven dates and said, 'not for me,' would you say 'okay, no problem, I'll let her know'? Or would you give me the whole shmooze: commitment-phobic, you need to invest, go out one more time?"
"What makes you think I didn't give her a shmooze?"
Levi looked stricken. "I hope you were nice," he said. "You can't say 'you need therapy' to Riv— to a girl!"
Sapirman raised his eyebrows. "Touching," he said.
It was quiet for a moment.
"How's tomorrow night, 8:30?" the shadchan asked.
"I'm not going out with a new girl tomorrow night."
"I'm not talking about a new girl. I'm talking about this girl."
Seriously, the guy was impossible. "What's the point?"
"Just try talking to her straight for once in your life."
"She's not for me," Levi said weakly.
"So there's no risk."
"I thought she said no?"
"When have you ever known me to take no for an answer?"
***
I
f Riva's heart had sunk on the seventh date, on the eighth date she was filled with a firm resolve. This date had a double agenda: get dumped, and suggest Mali. A delicate mission, she admitted to herself, getting him to hate her while convincing him to take her suggestion seriously at the same time. But the shadchan had been surprisingly firm, so she really had had no choice. Now it was just a matter of finding the perfect opening.
"How was your day?" Levi asked.
"Fine."
"Crazy, what's going on with Trump, no?"
"Yeah."
"Think it will ever stop snowing?"
Riva shrugged. "Who knows?"
It was July. Levi groaned inwardly. He'd have to resort to his emergency kit.
He was going to kill Yitz.
***
Y
T
"Want to play?"
She could say no. She could say, "Nah, not in the mood," or "Oh, I'm shy!" She could even — since she was never going to see him again anyway — say, "I think dating games are stupid and useless." But he was a nice guy, and she was a nice girl. She gathered up her dignity and tried to smile. "Okay."
He picked up on her discomfort. "It's okay. We don't have to."
That was the thing with Levi. He was such a nice guy. Perceptive. Not a boor.
Mali was going to be a beautiful kallah.
"Do these games make you uncomfortable?" Levi asked.
She laughed, feeling guilty. "Maybe a little."
He fingered the cards. "I'll tell you what. Whatever question you get, I'll also answer. Okay?"
Riva was surprised. "Okay."
The chandelier threw him in shadow as he drew a card and laid it on the table. What is your deepest fear?
He leaned back into the light. She picked a card and put it down near his. What is your greatest flaw?
Levi grinned. "Ladies first."
Inspiration struck. He would hear this, and it would be over. "My greatest flaw," Riva said, "is that I'm intense."
He furrowed his brow. "Intense?"
"Yes," Riva said firmly, "intense. I think very deeply about everything. I take everything very seriously."
He looked intrigued. "Give me an example."
"Learning," she said promptly. "I think learning Torah is the most important thing a person can do. And life is so short, and you get only one chance to do it right. It would hurt me to live any other life. No matter what it takes. That's the most precious thing." She stopped, embarrassed at how artlessly she'd put it, at how flakey she sounded. He would never want to marry her now; being intense was the biggest sin a girl in shidduchim could commit. But it didn't matter, she didn't want him to marry her anyway; she wanted him to marry Mali. Wait, this was her opening!
"Not like my friend," she interjected quickly into the pause. "My friend is not intense."
"Oh," he said, politely.
"She says that learning is very important, but a good husband is also important, and it's not a woman's job to worry about how much learning her husband is doing."
"Oh," he repeated.
She shook her head. "But I can't be so blas?. My whole Olam Hazeh, my whole Olam Haba. I can't just fold my hands and say, 'none of my business.' "
"Oh," he said again. "That does sound intense."
She held up the next card. "And my deepest fear is that I'll never get married because I don't think I'm ever going have a chance with a guy who takes this as seriously as I do."
He raised his eyebrows.
Riva colored. She hadn't intended to dump him like that. That was the thing with Levi, he was just so nice and so easy to talk to, and she'd let down her guard and it had kind of slipped out.
Still, it was kind of a relief. Now she could focus on Mali. "But you never know," she continued quickly. "Hashem makes shidduchim. And my friend… I mean, I know plenty of people who aren't intense."
"So they can get married?"
Riva nodded vigorously. "Right, they can get married. To… to people who don't want intense wives." She blushed again. Mortified, she swung her hair forward to hide her face. "You know, birds of a feather flock together."
"Opposites attract," Levi countered, gravely.
"No, no." Riva shook her head. "Similarities can be very attractive too. Especially if you like yourself. It can totally work."
Levi put a hand over his mouth and coughed several times. "Well, I'll tell you what doesn't work," he said finally. "It doesn't work when someone doesn't accept their spouse for who they really are."
Riva blushed again.
Levi tapped a foot. She had said no and he had said no; why were they even here? To make Sapirman happy? It was over, they could just leave now. It bothered him, though, what she thought of him. He didn't want her to think of him like that.
Just try talking to a girl straight for once in your life!
Levi took the card. "My greatest flaw." He issued a sharp laugh. "This one's easy. My greatest flaw is that I don't open up." He drummed two fingers on his knee. "As every single shadchan who has ever set me up has told me."
"Yeah, well, what do shadchanim know?" Riva said hotly, surprising herself again. What was with her tonight? If she wasn't careful, he'd never want to hear from her again. And she needed him to take her seriously when she suggested Mali.
"Shadchanim know lots," he said lightly. "Particularly, it would seem, about getting people married."
Riva winced at his tone. It must be so frustrating to be told over and over again that you had to open up, be deep or vulnerable or whatever, when you were trying. Levi wasn't deep, that was exactly the problem, exactly why Riva couldn't marry him. She shook her head. And the shadchanim were always trying to make him deny his personality. She knew how that felt.
He had stopped talking, so Riva prompted, "And your deepest fear?"
He laughed again, not rueful this time, but an unhappy bark. "My deepest fear is that I won't be understood. That's what drives my greatest flaw, obviously."
Riva was alarmed. If he doesn't open up, Mali won't want to marry him either. No, no, no. That was not good. They would have to fix this.
"Why don't you try, right now?" she said encouragingly. "It's just me and you, I promise not to repeat it to anyone. Tell me something you've never told anyone before."
Levi considered this. There was, as Yitz had said, no longer anything to lose. "Okay," he said recklessly. "Here goes." He cleared his throat. Riva leaned forward.
"Sometimes I feel like society values only one type of guy," he said, speaking slowly with his gaze focused at a distant point over her shoulder. "Guys who are calm and strong and serious. But a guy who was born with a different personality, a guy who's friendly or funny, he won't be taken seriously or valued, no matter what choices he makes or what he does." He looked at her.
Every nerve in Riva's body screamed Warning! Danger ahead! She searched for the right response. If she blew this, his first attempt at sharing, he would never try it again. And then Mali would never marry him, and it would be all her fault.
"Thank you," she said finally, because it seemed like a safe thing to say.
"And?" he prompted. "What do you think?"
"Well," Riva started, recalling his deepest fear and frantically trying to remember his words and phrases and what exactly his point had been. "You're saying…" She frowned. "You're saying that a person's personality is separate from their choices. And that a person can have a fun-loving, chilled-out personality, and still care deeply about things, even if it isn't as obvious as… someone…" Her mouth was slowing down as her brain was catching up, "…someone whose personality… is… intense."
***
"I
did it," Levi reported.
"Did what?"
"Everything you said. Talked straight for once in my life." There was a definite satisfaction in the shock that registered on Yitz's face. "So now you see it's not my fault that I'm single."
Yitz ignored this. "Tell me everything."
"Uh," Levi stalled. "What do you want to know? I just told her stuff, and we talked about it."
"And how did it feel?"
" 'How did it feel?' " Levi mimicked. "Are you charging me for this conversation?"
"I'm a shadchan, I only get paid if you marry her."
Levi closed his eyes. "Yitz, I—"
"Tomorrow night at eight?"
Levi opened his eyes and looked at the sky. "Yitz, it's over."
"What if she wants to go out again?"
Levi hunched his shoulders and turned away. "She doesn't. Trust me."
"But—"
"Yitz." Levi's voice was uncharacteristically gentle. "For once in your life, leave me alone."
***
"W
hat would you do," Riva said to Mali, "if you bumped into your bashert in the street?"
"Why did you bump into him? Were you looking in all the wrong places?"
"Very funny." Riva was in a bad mood. "Let's say he bumped into you. Because he has big feet. And now that you knocked him down, he's not interested in you anymore." She would call the shadchan, she decided. If she couldn't have him, at least Mali would. Hopefully they would move somewhere far away.
There was a click. "Hold on." Sapirman, Yitzchak.
Riva bit her lip. "Hello?"
"Hi, it's Sapirman."
"Hi," Riva started. "Thanks so much, but I—"
"How did it go?"
"Uh, fine." She was sweating. Do it, just do it. "Actually, I was thinking, my friend…" Her mouth was dry. She coughed. "My friend," she tried again.
"You want to talk it over with a friend?"
"No!" said Riva.
"Tomorrow at eight," Sapirman said. He hung up before she could change her mind.
***
T
hey had sipped their coffees and nibbled their desserts and spied on the dates at the tables nearby and it was still only nine fifteen. Levi watched Riva toy with a napkin and wondered what Yitz had said to get her to agree to show up.
"Yitz told me about this place," he blurted. "Yitz Sapirman, I mean."
"I know who you mean." She looked down, trying to turn it into an opening. "Uh, I guess he knows his stuff." She watched him from the corner of his eye, but his face didn't change.
"Yeah," Levi risked. "He's pretty successful."
Riva played with that one in her mind, looking for a way to make him understand. "Hmmm," she murmured, buying time.
Levi gave up. "It's getting late," he said. "Should we go?"
Riva followed him silently back to the car. The game was still on the dashboard, staring accusingly at her. He shifted into drive.
Her last chance was disappearing. Riva panicked. "Uh… should we try one more card?" She gestured toward the game.
Levi raised his eyebrows. "I thought you don't like these kind of games?"
"Oh… it grows on you."
Levi shifted back into park, leaned forward and drew a card. He stared at it for a moment, then turned it around mutely so she could read it.
If you could change one thing about another player, what would it be?
Whoever invented this game hated her.
He opened his mouth but Riva beat him to it. "Gentlemen first," she said, firmly.
Levi frowned. He looked at Riva. She looked away. He cleared his throat. "If I could change one thing," he said finally, "it would be your opinion that you need to marry someone exactly like you."
For a moment the whole world froze, then the violins burst alive again. Riva laughed and tossed her head. "Like I said before, my best friend is totally not intense," she said, "and we get along fine. So I see no reason why my spouse would have to be." She smiled at Levi.
He didn't smile back. The stretching silence filled Riva with dread.
"What?" she asked.
Levi wiped the intent frown off his face and slid on his easy smile. "Similarities attract," he said lightly, leaning back. "I once heard that somewhere."
Riva didn't laugh. "Don't do that," she said. "Your greatest flaw. Tell me what you're thinking."
He stared hard at her. Then his face changed. "Okay, I'm thinking about accepting your spouse for who they are," he said. He held up the card. "If you could change one thing about me, what would it be?"
Riva looked directly at him. "Your shoe size," she said firmly. "Definitely, your shoe size."
He looked at her in surprise, then down at his feet. "Ah, well," he said. "I'll anyway need new shoes for the wedding." ?.
(Originally featured in Calligraphy, Issue 757)