| Profiles |
Yossi Cohen's Moment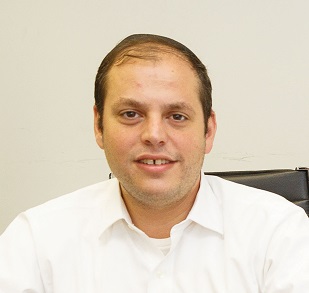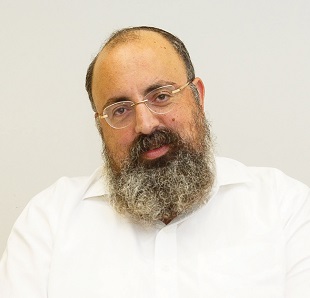 | November 6, 2019
The master spy and current Mossad director is suave and charismatic, yet never misses a nuance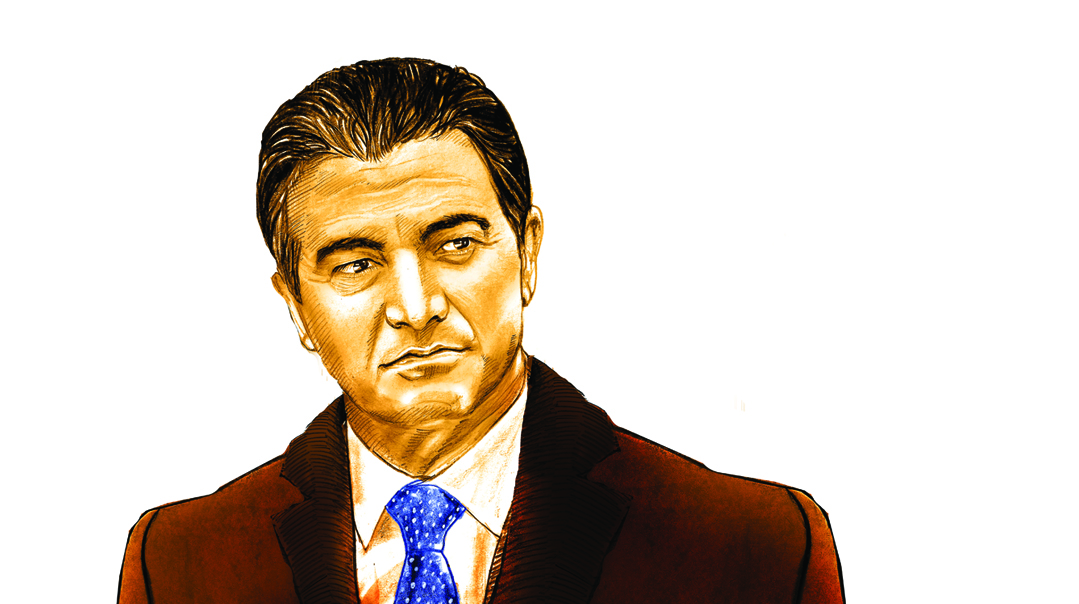 The largest section by far in the Wikipedia entry for "The Mossad" is its listing of the covert intelligence agency's operations around the world: for the most part, a long list of assassinations. But while the 70-year-old agency might be best known for its daring and creative targeted killings of prime threats to Israel, some of its most consequential operations during recent years have been a lot less bloody — albeit just as targeted.
In the words of former CIA director and current US Secretary of State Mike Pompeo, following the Israeli heist of Iran's secret nuclear archives, the Mossad "has redefined daring and boldness." And the credit for that image largely goes to its gutsy spy-turned-Mossad director Yossi Cohen, who, over the last three years at the helm of what is officially called the Institute for Intelligence and Special Operations, has managed to hunt down and halt Hamas's weapons development, to convince African nations as well as Sunni Arab states to publicize their clandestine ties with Israel, and most notably, to sabotage the Iranian nuclear weapons agenda in a mythic, heart-stopping raid on Tehran's nuclear secrets.
The dramatic press conference in which Prime Minister Netanyahu publicized the raid was Yossi Cohen's moment. It wasn't just the culmination of a year of intelligence gathering, surveillance, and drills, and it wasn't just a victorious denouement to the strategic decision he made upon his appointment as Mossad chief in January 2016 to restore the Iranian threat to top precedence. It was also a vindication of his decision to bring an intelligence bombshell to the diplomatic arena and get real-time policy results. In case anyone had missed the signs, Yossi Cohen's moment made it clear: This was a Mossad chief with a decided difference.

Man of the People
Back in 2016, when Mossad operatives learned of Iranian storage houses filled with material about its nuclear project, Cohen decided to make the stash the Mossad's next target. The decision seemed delusional — only a highly developed imagination could fathom a plan to penetrate deep into an enemy country, empty a huge warehouse, and truck out the merchandise. But Cohen saw the operation as a question of Israel's survival.
"We want to make it clear that we will do everything — and I mean everything — so that Iran will never have nuclear military capabilities. Either we will thwart it with a deal or in other ways. All the options are on the table," he told a group of journalists at the time.
His willingness to talk straight with the press is yet another sign of what distinguishes Cohen from his predecessors. Unlikely the shadowy former Mossad chiefs — most of whom were only known by their initials — Cohen occasionally hosts senior Israeli and foreign journalists and commentators, either one-on-one or in small groups, as he did for us on a recent and rare visit to Mossad headquarters.
In recent months, after the mainstream media began speculating that Prime Minister Netanyahu views Cohen as a possible successor, we launched a painstaking effort to create a profile of the elite spymaster who sidelines in diplomacy. We spoke with senior officials in the organization and with friends and acquaintances of Yossi Cohen.
They described a charismatic, engaging man who doesn't shy away from the cameras and is often seen in public, who utilizes a captivating smile and natural charm to give you the impression that he's letting you into his inner circle while never letting a secret slip, a man who's won the trust and loyalty of his agents but never fully trusts the myriad connections and sources at his fingertips, a man who maintains a façade of elegance, even luxury, while handling some of the grittiest covert operations in the world.
Yossi Cohen's elegant office in the Mossad headquarters on the hill overlooking Glilot junction, north of Tel Aviv, looks like a slick spread in an interior design magazine. The shelves and walls are filled with books or other gifts given to Mossad directors over the years by their counterparts, including gifts from Arab and other Middle Eastern or Muslim countries that don't have official relations with Israel — another testimony to the Mossad's widespread outreach in its liaisons with around 150 spy agencies from all over the world.
The Mossad is the world's second-largest spy agency after the CIA, and the Glilot complex is enormous. About 6,500 men and women are directly employed under Cohen, in addition to at least another 1,000 subcontractors. A new cyber unit instituted by Yossi Cohen employs more than 2,000 people, nearly a third of the Mossad headquarters employees.
The thing that stands out most when you come in direct contact with the Mossad chief is his eyes — warm and congenial, yet scanning every detail.  He always looks like he just got up from a refreshing nap, is impeccably dressed in crisp starched shirts and suits that could have been plucked from the display window of an upscale boutique, and keeps in top shape as a marathon runner.
Even as he plays the perfectly charming host, Yossi Cohen registers in mere seconds whether the person sitting across from him can be trusted or not. There's something about his demeanor that puts people at ease — but at the same time, the spymaster is constantly on guard, quietly scanning and reading the room. The latter description is something you'd expect from any top intelligence operative — but the aura of openness and warmth that he exudes is a departure from the stereotype.
That might be the most unusual thing about Yossi Cohen: He lives 24/7 with the awareness of a top agent, yet he's a genuine people person. He'll listen empathetically to the health saga of his driver's ill mother, hear out the janitor's frustrations, and provide a listening ear for his friends at the shul he established in his home town of Modiin.
He's a man with lots of friends (several of them communal askanim and VIPs in the chareidi world), and will spend hours attending events or simchahs, immersed in conversation and camaraderie.
But if you'd have to pinpoint one thing that drives Yossi Cohen more than anything else — more than all the other traits that have brought him into Israel's security establishment, more than the talents and strategies that are so part of his character — it is his fierce faith in the justness of the Jewish Nation and the Jewish People's entwined destiny with Eretz Yisrael.
"The values that I was raised with," Cohen told an audience of yeshivah students soon after his appointment, "are Am Yisrael, Torat Yisrael, and Eretz Yisrael. These are the values that have guided me all over the world and have always protected me."
The Recruiter
With Yossi Cohen's star seeming to hover over the political arena as well, we spoke to numerous friends and acquaintances from various periods throughout his life. Together, their accounts wove a portrait of a man who's a rare combination of strategy and integrity, kindness and calculation, and above all, a figure who can recruit anyone for any purpose.
"Yossi Cohen's success is in his ability to connect to people of all types and stripes," a colleague from the Mossad relates. "And he can get anyone to do what he wants. He's recruited the best agents the Mossad has ever had.
"He once recruited an agent who didn't even realize he was being recruited," the colleague continues, "and he had no idea that Cohen was a Mossad agent — he thought Cohen was a European businessman. But for tactical reasons the Mossad needed this man in Israel, so Cohen arranged a business invitation for him and traveled to Israel with him. Cohen boarded the plane like a regular citizen, with a forged passport, spent a few days with the clueless agent, and then returned with him to the original country. When it became public that he was to become the next Mossad chief, many people were astonished. He had to give lots of answers to people who were sure he was a businessman, a foreign ministry employee, or another one of the countless identities he has stepped in and out of over the years."
A former agent who still maintains close ties with Cohen explained that people trust Yossi Cohen because they know that, even as Mossad chief, he doesn't hesitate to get his hands dirty.
"He knows how to manage complicated operations, sometimes handling hundreds of operatives at once, each one receiving precisely the information he'll need and no more than that," the former agent says. "They follow him blindly — because they know that his overarching goal in every operation is to bring the agents home safely."
"The reputation of the Mossad is very important to him," another confidant relates. "Israel's various intelligence agencies are always vying for prestige, and the IDF's elite Sayeret Matkal once wanted to prove to him its superiority, so it infiltrated Mossad headquarters, entered his office, and left him a note: 'We were here.' That was a bit of an unpleasant barb.
"But for Yossi Cohen, glory comes second to his people — that's why his subordinates are so loyal. Even if he rules out an operation that months of preparation were invested in, everyone gets a good word and positive feedback. He appreciates and admires hard work and doesn't measure people only based on results."
"Yossi Cohen's worldview is similar to that of Netanyahu," one confidant relates. "I would call him 'pragmatic right.' He is very realistic about Arabs and doesn't believe anything will move on the peace process until Palestinian Authority president Mahmoud Abbas is out of the picture. On the other hand, he won't automatically reject a peace proposal with solid security guarantees.
"You have to understand something else about Mossad activity," this confidant explains. "The image of the Mossad as an agency that conducts targeted assassinations is just a small part of the picture. There is so much more under its purview: The Mossad buys petrol companies in European countries, opens companies that provide services to enemy states, recruits agents often without their knowledge, and sometimes enters large financial investments in order to advance an interest that is important to Israel. You need lots of guts for this work, and you need to figure out how to maintain cooperation with foreign nations who might not be your friends. So if we enter an operation and suddenly discover that it clashes with a Russian interest, for example, it's possible that Yossi Cohen will say to close up shop and go home. The Mossad doesn't enter into direct conflict with other nations, so these relationships are very complex.
"Furthermore, with the world going biometric, the whole subject of changing identities has become much more complicated. The Mossad leads in this field, with innovative methods that you cannot even imagine."
Last year, Cohen gave a presentation about facial-recognition technology, which he has called "one of the great challenges" for a spy agency today. Under his direction, the Mossad is working to overcome that challenge, creating new technologies so that agents can operate abroad without getting recognized or caught.
Targeted Death
It was a long path to this position for the amiable, persuasive spy chief and yeshivah graduate who was accepted to the Mossad's cadet school right out of his army service and was the first cadet to wear a yarmulke (which he eventually removed so as not to be identified as a Jew or Israeli during his operations abroad).
For years, Yossi Cohen's position in the Mossad was what's known as a ketzin isuf — an officer in charge of recruiting, engaging, and handling agents. Speaking perfect English, French, and several dialects of Arabic, he rose in the ranks and was involved in many missions to Western Europe, where he lived for several years with his wife and children. During those years, he was known simply as "Y" (until the late 1990s everyone in the organization, even the director of the Mossad, was only known by his initial, but that's changed in the politically correct 21st century).
In 2008, he was appointed by then-Mossad chief Meir Dagan to tackle the Iranian nuclear program. Part of the plan, however, veered from the typical Mossad script: Dagan believed that the Iranian threat provided the Mossad with a historic opportunity to cooperate with governmental agencies in foreign countries. In the past, Israel's enemies weren't necessarily Europe's enemies, but now, many of the interests intersected — everyone hated Bin Laden and loathed Iran's support of Hezbollah, and nobody wanted Tehran to have a nuclear bomb. And so Dagan steered the Mossad in a new diplomatic direction, establishing cooperation with intelligence agencies all over the world.
During that time, according to foreign reports, the Mossad — with Yossi Cohen heading the Iran desk — recruited additional agents, assassinated Iranian nuclear scientists, sabotaged shipments of materials and equipment, and planted malwares and viruses, which damaged Iran's computers operating the uranium-enrichment centrifuges.
(Following his appointment as Mossad chief, Yedioth Ahronoth newspaper wrote that if it was true that the Mossad had in recent years assassinated Iranian scientists, intercepted raw materials for Iran's nuclear program, and planted viruses in its computers, then that was in large measure due to Yossi Cohen and the agents he recruited.)
After Dagan completed his eight-year term in 2011, Cohen was appointed as a deputy director under new Mossad head Tamir Pardo. But his operational style and vision clashed with Pardo's, and after two years, Cohen left the agency to become Netanyahu's National Security Adviser.
Once Pardo's term expired in 2016, Netanyahu surprised everyone — including Yossi Cohen himself — by appointing Cohen as Pardo's replacement, even though he was no longer working for the Mossad. The connection between the prime minister and Yossi Cohen was warm and close and for Netanyahu, who didn't see eye to eye with the defense establishment on Israel's challenges, Cohen's appointment was a relief — as much as it was a surprise to Cohen himself, who once stated that he assumed he was on the verge of leaving public service.
"Netanyahu viewed Cohen as his most reliable partner in security consultations," says a senior political analyst. "He still spends a lot of time in the house, and they often speak late into the night."
It was a significant reset for Netanyahu's relationship with the Mossad; a relationship that sustained a significant blow when the Mossad botched an assassination attempt of Hamas leader Khaled Mashaal in  1997 at the beginning of Netanyahu's first term as prime minister. Netanyahu had approved the operation, and when the Mossad hit team was trapped in Jordan, he was forced to agree to King Hussein's terms of providing the antidote to the poison Mashaal was injected with in return for allowing the Israelis to come home.
In December 2016, Islamic Jihad leader Mohammad al-Zawari was assassinated in Tunis, and in April 2018, Hamas operative Fadi Mohammad al-Batsh was assassinated in Malaysia. No one ever took responsibility, but it was only natural that fingers were pointed at the Mossad. Yossi Cohen, of course, would never admit to a specific operation, but he tells people close to him that whoever is getting rid of these men is justified, as these terrorists are a much bigger threat than any enemy officer. He's known to say, "We don't take revenge; we neutralize threats."
If the Mossad was indeed behind those assassinations, Cohen can take pride in the fact that no operative was caught on camera, unlike the killing of Izz ad-Din al-Qassam founder Mahmoud al-Mabhouh in a Dubai hotel room in 2010, where 26 suspects were photographed and placed on Interpol's most-wanted list.
When it comes to assassinations, a source close to Cohen said that "his policy is very measured." When Cohen was once asked why the Mossad doesn't assassinate Hezbollah leader Hassan Nasrallah, he smiled. That wasn't the right question, he said. He said the question is if Nasrallah knows that the Mossad has the ability to assassinate him — and every so often, he added, they make sure to remind him of their abilities.
Cohen has hinted to those close to him that America has given the Mossad its tacit agreement to their operations in Iraq and other Arab countries. "We're not working in a void," he's stated.
The Mossad's prime target in Tehran is undoubtedly Major General Qassem Soleimani, the commander of the al-Quds Force, who weathered a recent assassination attempt. Today he's the primary threat to the State of Israel, and the Mossad's number-one enemy in the region.
So, we ask senior officials close to Cohen, why hasn't he been neutralized? "With all due respect to his rhetoric, he hasn't necessarily yet made the mistake that would put him in the elite club of the Mossad's potential assassination targets," they tell us, "although he knows very well that his assassination is not impossible. There is no doubt that the network he established is a significant challenge for the State of Israel."
Desert Drama While Yossi
Cohen's political and operation skills healed Netanyahu's wounds with the Mossad, it was Cohen's larger skill set that gave Netanyahu, who is often gun-shy about authorizing military operations, the confidence to give him the go-ahead for the heist of the Iranian nuclear files in the summer of 2018.
Under its newly minted Mossad chief, the agency spent extensive resources locating the site where the secret files were being held and tracking those files when they were moved in 2017 to an abandoned warehouse outside Tehran. This was Iran's nuclear secret treasure: drawings, blueprints, plans, and timetables on how to produce nuclear weapons and warheads. In January of 2018, a network of operatives and infiltrators with bogus identities, passports, and cover stories — striking at night and neutralizing all electronic surveillance that could expose them — spent six and a half hours snatching the store of documents that were kept in 32 ironclad safes, using special torches that reached 3,600 degrees to slice into those safes. According to foreign reports, they used Iranian smugglers to get the truckloads of files across the border.
While many former Mossad officials believed in sticking to the old sealed-lips policy and would have preferred the heist only be shared confidentially with Israel's intelligence allies, Cohen pushed for going public with the operation. A public announcement, he predicted, would wield significant diplomatic impact.
Cohen's instincts were on the mark. Netanyahu's dramatic, internationally broadcast public revelation of the files and the concealed sites containing radioactive material and a nuclear weapons development facility had real-time policy implications. The findings served as a platform for US president Donald Trump to withdraw from the 2015 nuclear deal
Barack Obama had reached with Iran and instead launch his maximum-pressure campaign  against the Islamic Republic. Even skeptics from European countries who initially preferred to go easy on Iran, naively assuming that the country had abandoned its plans to develop nuclear weapons, were overwhelmed by the breadth of the data the Mossad procured and revised many of their own policies on Iran's nuclear program.
This wasn't Cohen's first foray into foreign policy. In many ways, Cohen was Netanyahu's personal foreign minister, and when he took over the reins of the Mossad in 2016, he turned the agency into its own ad hoc foreign ministry — with himself as its acting foreign minister to the Sunni Muslim nations with which Israel does not have official ties. Turning an enemy into a friend, those close to him say, is a mission he has taken upon himself. Initiating ties with Saudia Arabia, Oman, and other Gulf states, he's riding on a message they've come to understand: "Israel is an irreversible fact," he tells people, and according to officials close to Cohen, they now grasp that Israel is not only here to stay, but that the Jewish state can actually help them in their own fight against Iran.
"We have all the reasons to assume that in the coming years, most of these states will forge diplomatic ties with Israel, after the efforts invested by the Mossad," said a Mossad official. "Most of these nations don't see us as the enemy. They want these ties no less than we do."
As the prime minister's top security advisor and confidant for three years before heading the Mossad, Yossi Cohen had often found himself serving as Netanyahu's "go-to guy" in the diplomatic arena as well. With his connections, linguistic abilities, and discreet operating style, Cohen was someone who could be sent at a moment's notice to Europe to head off a developing diplomatic crisis and on the way to the airport conduct an impassioned conversation with the White House about Israel's military aid.
While they officially only consult on security issues, there are more than a few indications that Netanyahu views Cohen as a senior political consultant as well. Even if that's the case, they're both smart enough to make sure that no one else knows about these conversations.
Still, Cohen has been criticized for reducing some of the clout of the "real" Foreign Ministry by taking an outsize role not usually reserved for intelligence chiefs. In talks with friends though, Cohen dismisses these objections, saying that it's always been the Mossad's role to conduct foreign relations with countries where there are no formal ties, and that instead of his success in the diplomatic arena being a disturbance, it should be a source of national pride.
Love it or hate it, Cohen's presence in foreign relations is one explanation why his name has been prominently mentioned in the Israeli media this year as potential prime ministerial material.
But Cohen faces multiple impediments along the route to Balfour Street, not the least of which is the three-year cooling-off period currently required for high-ranking former security officials before they enter politics. By law, that cooling-off period can be shortened should Cohen resign from the Mossad and then sit out one election. Considering the feverish pace at which Israel has been holding elections, he might not have to wait too long for that scenario to unfold.
Netanyahu would probably be pleased to see Cohen one day atop the Likud. Aside from the fact that the spy chief is on the same page as Netanyahu when it comes to Iran, Netanyahu would secretly love it if a protégé such as Cohen succeeded him instead of one of the hungry Likud members who have been waiting, sometimes not so patiently in the wings, to replace him.
Cohen, for his part, is well aware of the tumult around him. He knows that he's marked as the future leader of the right — but for now, the seasoned operative refuses to play the game.
When asked if he's headed for politics, he answers in classic Yossi Cohen style — warm and direct, while carefully scanning the scene and avoiding any land mines: "I haven't decided yet. I finish my term in 2020. I hear lots of reports — people tell me that I can step into Netanyahu's shoes. I won't deny that I see myself in an Israeli leadership position in the future, but the precise details aren't clear right now."
WHO'S A hero
Yossi Cohen grew up in a religious seventh-generation Yerushalmi family with roots in Minsk and Lubavitch. His father, Reb Aryeh Cohen, says that Yossi's high-profile career doesn't surprise him.
"He was always a chevrehman, always the leader, but on the other hand, he knew how to take things seriously — and he knew how to compete. We saw early on that he had this knack for recruiting people who were willing to follow him blindly," says Reb Aryeh, a former deputy CEO of Bank Mizrachi who today spends his mornings learning in a beis medrash and afternoons on boards of philanthropic organizations. "But one thing I can tell you — Yossi grew up surrounded by people of courage. During the War of Independence in 1948, my wife's father utilized his innocent rabbinic appearance to hide grenades and ammunition under his suit and smuggled them into the Old City. He became the commander of the city's religious military unit. I like to think I was also a good role model for Yossi. During the war I ran as a courier. I don't know how I came out of that alive. I was running between the bullets."
Reb Aryeh Cohen considers himself the bridge between his illustrious rabbinic past and the generation of the future, which might look a bit different, but which he says is no less dedicated to Jews and Judaism in Eretz Yisrael.
"Yossi is dark complexioned, and his last name is Cohen, so many people assume he's Sephardic," says Reb Aryeh. But in fact, his lineage is pure Eastern European, connected to the venerated rabbanim who became part of the Old Yishuv in Eretz Yisrael.
Reb Aryeh grew up in Batei Ungarin, a traditional Yerushalmi neighborhood bordering Meah Shearim. "In those days," he said, "there were no such definitions as who was chareidi and who wasn't." He studied with his brothers in Eitz Chaim, then went on to a teachers' seminary, and after that he joined the pre-state Etzel ("Irgun") underground fighting force.
After the War of Independence, Reb Aryeh began his career as a teacher, and soon became assistant principal in the Talpiyot school where his future wife, Mina, was a teacher.
Mina Cohen (née Werker, one of the distinguished families of the Old Yishuv) was educated in the spirit of the Religious Zionist movement, but growing up in Shaarei Chesed, she says the neighborhood was one big family. "We were the next-door neighbors of the Auerbachs," she remembers. "They didn't have a phone and so all their calls came to our home. It was a common sight to see Rav Shlomo Zalman running to our house to answer urgent halachic calls that came for him." Back then, she says, lines between ideological camps were fuzzier and barriers gentler.
Aryeh and Mina Cohen sent their two sons, Chaim and Yossi, to the Dugma state religious elementary school, and they continued onto Yeshivat Netiv Meir for high school. After a year, Yossi decided to transfer to Yeshivat Or Etzion, under the leadership of Rav Chaim Drukman, with whom he maintains a good relationship to this day.
"Rav Drukman still considers Yossi his talmid," says Reb Aryeh. Throughout his career, despite everything Yossi Cohen has done and everywhere he's been, he keeps a kosher home and is shomer Shabbos.
For years, the two Cohen brothers stayed out of the limelight, and few knew of the power they wielded. There is Yossi, director of the Mossad, and his wife Ayah, head nurse of oncology at Hadassah Medical Center; and there's Chaim, a senior economist who served as CEO of Dun and Bradstreet in Israel, and his wife Zahavit, managing director of the investment firm Apax Partners-Israel.
Yossi and Ayah Cohen have four children, including a son Yonatan who was born with cerebral palsy. When Yossi was appointed Mossad chief, he told the press that "Yonatan is the real hero." From his wheelchair, Yonatan too had done the unimaginable. He can't walk, can't read as he's legally blind, and can't write, but he finished school as a multilingual honors student and even served in the IDF intelligence corps for several years.
"You can't imagine how much Yossi put into his son Yonatan — he put his soul into him," says Reb Aryeh. "Yossi was stationed in Europe around the time Yonatan was 11. He went to a special school in Hungary and his learning was supplemented by private Torah teachers that Yossi hired. One of the teachers told him about a halachah competition here in Israel run by the Degel Yerushalayim organization, and that they were looking for competitors around the world, including in Hungary. He suggested that Yonatan take part. It seemed like an impossible task, but Yonatan rose to the challenge. The whole family came back to Israel for the competition in Yad Eliyahu Stadium — and we were all shocked when Yonatan came in second place!"
Yonatan's bar mitzvah was 19 years ago, but the senior Cohens still remember every detail. "We all traveled to Vienna for the bar mitzvah," Mrs. Cohen says, "and it was a sight that makes me cry whenever I think about it — when it was time for Yonatan's aliyah, Yossi and our other son Chaim came over to lift his wheelchair up to the bimah, but Yonatan, who had learned the entire Torah reading by heart, adamantly refused. 'It's not kevod haTorah to go in a wheelchair,' Yonatan whispered to his father and his uncle. So the congregation waited while Yossi and Chaim held him on each side as he forced himself into a standing position in front of the sefer Torah."
How does a parent deal with the knowledge that his son is somewhere out there in the hostile world, perhaps in enemy territory, undercover, with a safety net that's flimsy at best?
"We never knew what he was doing," says Reb Aryeh. "All we knew was that he was putting himself in danger and that he worked around the clock. I once asked him if he received compensation for all that extra time. He told me, 'Abba, the kind of work I do is not for the money. It's only for someone who believes in it.' "
Despite the nature of his work, Yossi has always managed to stay close to his parents, and, says his mother, when he was stationed out of the country, they would travel to visit his family.
"We would go to him every year for the Seder," says Mina Cohen. "But one year, we understood that he wouldn't be able to be home for the Seder. So we brought all the food with us and went to be with Ayah and the children. And then, as we were about to light candles, he suddenly walked in — not alone though, but with his whole chevreh, with their families too! From a small table we quickly had a huge Seder. That's Yossi — his table is always full."
Still, the elder Cohens admit, the tension was always there, shadowing their lives.
"I think the hardest part of all those years was that we never really knew how much danger he was in," says Reb Aryeh. "We learned early on that there was no point in asking where he was traveling to or when he was coming back. When Yossi received the prestigious Israel Security Prize for his Mossad work, he gave the award to us. 'You deserve this,' he told us. 'For your support, for your encouragement, for quietly supporting me all along.' "
(Originally featured in Mishpacha, Issue 784)
Oops! We could not locate your form.
>