| The Moment |
Worth a Try | July 27, 2021
The Vaad Hayeshivos in prewar Poland considered this summer respite crucial for the talmidim of the great yeshivos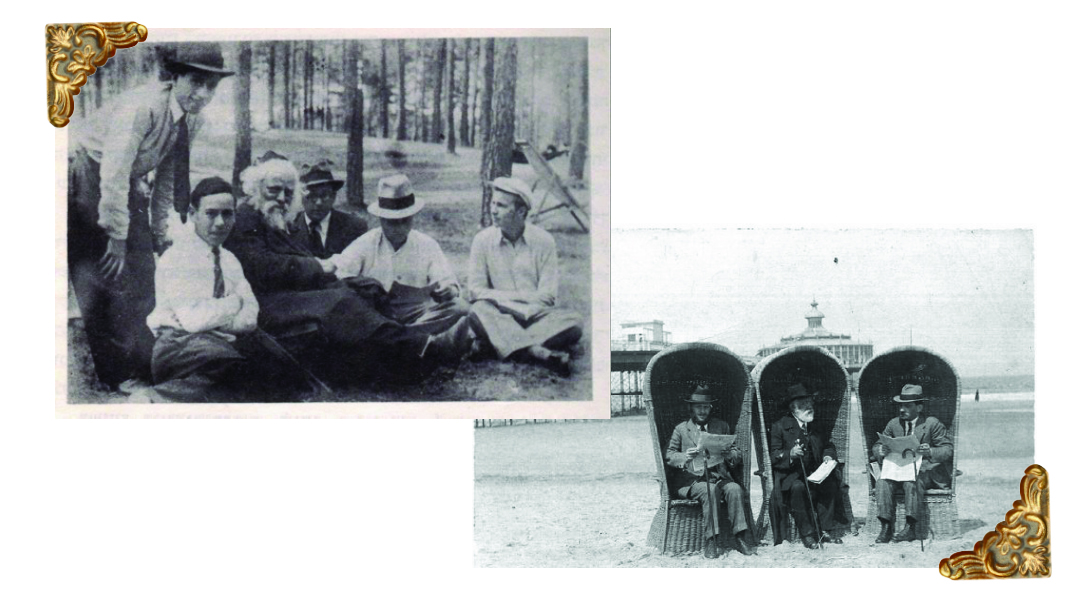 The "dachnikim" made a living from these weeks (vacation for the masses, parnassah for the few), renting out homes, preparing meals and arranging lodgings for others.
The Vaad Hayeshivos in prewar Poland considered this summer respite crucial for the talmidim of the great yeshivos, and the organization worked overtime to locate suitable accommodations for the many bochurim and their rebbeim.
Otvosk was a chassidishe town, led all year long by the third Vurka Rebbe, Rav Simcha Bunim Kalish. But in the summer months, its wooded roads were filled with visitors, including the rebbes of Chabad, Modzhitz, and others.
And not only rebbes. Rav Chaim Soloveitchik of Brisk would come to rest up there, and one summer, an intrepid journalist named Shmuel Horowitz saw the opportunity to catch the rav of Brisk and conduct a coveted interview. He visited Otvosk and made his way to Rav Chaim's lodging.
On a bench outside, a few Jews in simple garb sat, and he asked where he might find the rav. A man with broad shoulders, wearing a faded kapoteh, looked up from a Gemara and greeted the visitor, who explained his intention. Rav Chaim immediately welcomed the guest as he would any Jew, inviting him inside to sit down and enjoy refreshments, and even conducted a warm conversation with him — but ultimately, declined the interview request.
The final days of Rav Chaim Brisker were spent in Otvosk. He was niftar there, midsummer, and buried in nearby Warsaw.
(Originally featured in Mishpacha, Issue 871)
Oops! We could not locate your form.
>