| The Rose Report |
Why Trump Remains Defiant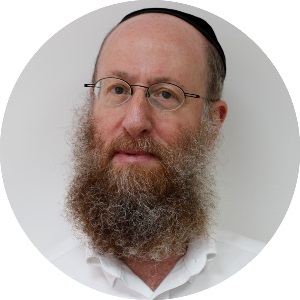 | August 22, 2023
Breaking down the four cases against Donald Trump
Did you vote for Donald Trump in 2016?
Did you vote for Donald Trump in 2020?
NO matter what you did the last two times, will you vote for him in 2024, even if he's convicted in one or more of the four cases pending against him?
The vast majority of Republicans would answer yes to all of the above, but it's the yes answer to the third question that seems to defy logic. Why vote for a candidate whose very fitness to hold the highest office in the land is very much in doubt, when there are competent opponents who hold the same political positions, with none of Trump's legal baggage and far fewer personality foibles?
But it's not really surprising that Trump enjoys the loyalty of Republican voters, even if larger numbers have begun to express doubts about Trump or believe that he did break some laws.
In his 2020 re-election bid, Trump won more than 74 million votes. These are folks who felt strongly that Trump was an effective president and deserved four more years.
A majority of them believed strongly that Trump was cheated out of the election. Now that the dust has settled, fewer people believe that ballot boxes were stuffed or that voting machines were rigged. But the new line is, had the media jumped on the Hunter Biden scandal in 2020, as they've recently begun to, instead of focusing on charges against Trump that have since been disproven, the narrative of Joe Biden as Mr. Clean would have fallen apart.
When examining each of the four indictments against Trump, which we will do shortly, Trump supporters can be excused for not even trying to stifle their yawns. Overall, Trump supporters have little to no confidence in prosecutors, especially after charges that Trump colluded with Russia before his 2016 election were debunked. Trump has rallied supporters around his banner that the cases against him amount to a grandiose political witch hunt to keep him from regaining the presidency, and even if only 50 million of the people who voted for Trump last time believe that, it's a huge base that his current rivals can only dream about.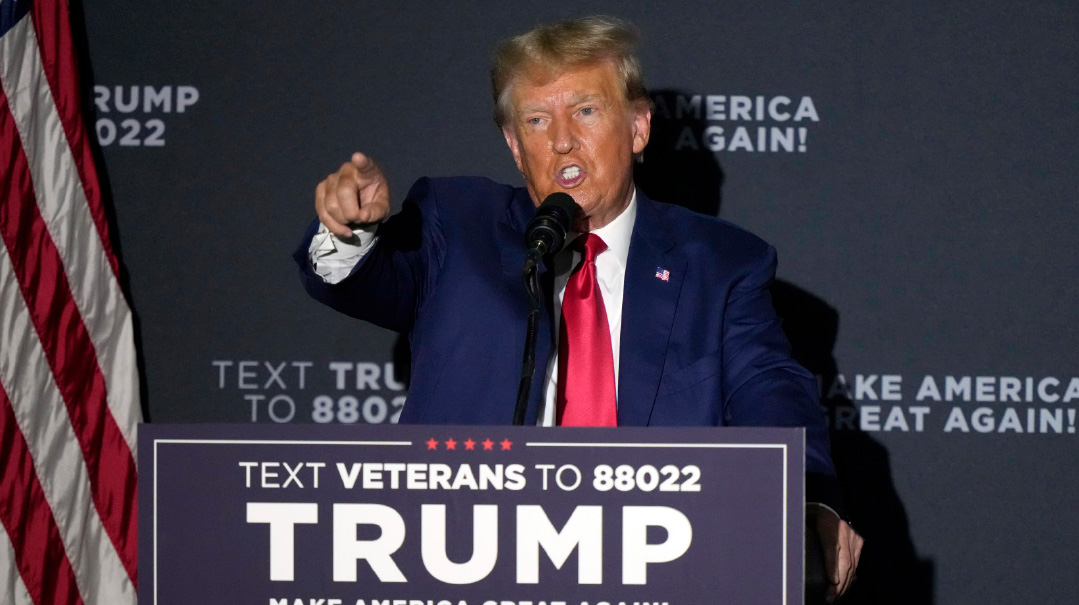 Photos: AP Images
Race Against Time
With regard to the New York case, in which Trump is accused of paying hush money, most Republicans know that Trump doesn't wear a halo around his head and is not going to be nominated for sainthood. Perhaps they should care, but what he did in his personal life before he became president doesn't matter to them.
A jury will decide if Trump broke the law by allegedly taking classified documents home with him and stonewalling about returning them, but to Trump loyalists, he's not the first president to do this, even if others were far more prompt in returning them. There doesn't seem to be any evidence that Trump's papers fell into the wrong hands, or that it harmed national security, and supporters believe that any Trump indiscretions pale in comparison to President Biden's foreign policy that, in their view, "makes America frail again."
The cases against Trump stemming from the January 6 Capitol Hill riot, or insurrection if you prefer, and his alleged efforts to change the election results in Georgia, are the far more serious charges. To date, more than 600 people have either pleaded guilty or been sentenced after storming Capitol Hill that day in 2021, and a bipartisan House committee concluded that Trump was at least partly responsible for egging them on.
In Georgia, Trump is on tape making a problematic ask to election officials to miraculously locate close to 12,000 votes that would have enabled him to reverse Joe Biden's election day edge in the Peach State.
Trump's legal teams will try to delay as many of the cases against him as they can to allow him to run unimpeded in 2024. Legal experts doubt they will be able to postpone all or even any one of the cases. Only a unanimous jury can convict Trump, and if his defense team only needs to convince one juror in each case that Trump is innocent, he will walk.
There is also nothing in the Constitution to prevent Trump from running, or even serving as president, if he is convicted. Some legal scholars have theorized that a conviction on the January 6 insurrection charges could disqualify Trump from office under an interpretation of the 14th Amendment, but a case of this nature would probably end up in the Supreme Court, and Trump could be well into his second term by the time his fate is decided.
Getting Desperate
So, Trump has more reasons to stay defiant than pliant. But just because he holds a substantial lead in the polls doesn't mean that he has the nomination locked up.
The first caucuses and primaries are still more than four months away. Declaring Trump to be the winner now would be like handing the Super Bowl trophy to a football team based on their performance in meaningless preseason games. There's a reason why they turn the stadium lights on and play the game, even when there is a heavy favorite.
Momentum could begin to shift if one or more of Trump's rivals catches fire, in a positive way, in the first debate scheduled this week in Milwaukee. Bad reviews could also force one or two of the contenders out of the race, narrowing the field so that one candidate emerges as the consensus challenger to Trump's dominance.
However, as long as Trump's rivals refuse to go for the jugular, like Trump does, they stand little chance of knocking him off of his perch.
While a couple of the candidates, namely Mike Pence and Chris Christie, have suggested it's time to move on from Trump, his two most serious rivals at this stage, Ron DeSantis and Tim Scott, have been gun-shy of antagonizing the Trump voters they will need to win the nomination, not to mention a general election.
If they begin to get desperate, there is a chance this could change. If all of the party's candidates not named Trump banded together and demanded that he drop out of the race because of his legal woes, then Republican voters could possibly be swayed by their solidarity and earnestness.
As long as they continue to tiptoe around Trump's suitability and credibility and refuse to show they have any political courage or fighting spirit, it's not at all surprising that Trump continues to be the prohibitive favorite in the race, no matter how many charges he faces.
The Four Cases Against Trump
Former president Trump is expected to stand trial in four separate cases in 2024, unless his attorneys succeed in getting one or more the cases dismissed or delayed past Election Day. The charges vary, and so will the possible defense strategies. The common denominator is that each case will be a trial by jury with a unanimous vote required for conviction. Any of the cases could conceivably end up going all the way to the US Supreme Court.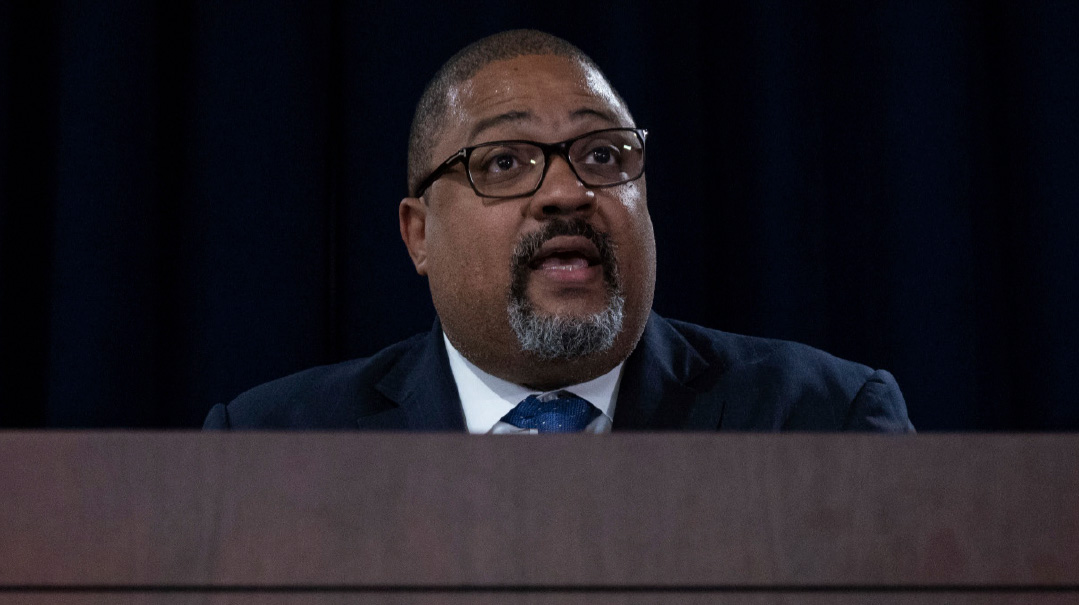 Photos: AP Images
1 The People of the State of New York Versus Donald Trump
Trial is scheduled for March 25, 2024
Main Allegations
Manhattan District Attorney Alvin Bragg accuses Trump of felonies for "repeatedly and fraudulently falsifying business records to conceal criminal conduct that hid damaging information from the voting public during the 2016 presidential election." The novelty in this case is that normally, under New York state law, such charges are considered misdemeanors and not felonies.
Prosecutor's Strategy
According to Ian Millhiser, senior legal correspondent at Vox, Trump is not being charged for having made the payments, nor is he being charged with having violated campaign finance laws by doing so. What Trump stands accused of is violating a state law that makes it a crime to falsify business records with the intent to defraud by specifically trying to conceal another crime. Bragg has hinted, in public statements, that this "other crime" violated a state election law by conspiring to promote his candidacy by unlawful means.
Under state law, Bragg is not required to state the second law that he alleges Trump intended to violate, although he will have to provide specifics and prove them to the jury to win a conviction. Tom Hogan, an adjunct fellow of the Manhattan Institute and former prosecutor, wrote in City Journal that Bragg has "a betting man's chance of convicting Trump because he is playing on his home field." The jury will be selected from citizens on Manhattan who voted for Biden 85% to 15% in 2020.
Likely Defenses
Many legal experts contend that Bragg is making a major stretch by filing felony charges against Trump in cases that are normally considered only misdemeanors under state law and subject to a maximum of one year in prison. They also note that there is a two-year statute of limitations on filing charges against hush-money payments, and in Trump's case, more than seven years have passed.
Andrew William McCarthy, a senior fellow at National Review, summed up Trump's culpability as "bookkeeping shenanigans."
"There is no reason to believe Trump was intentionally trying to conceal a campaign finance crime," McCarthy wrote. "There is, however, immense reason to believe that his actual motive was to avoid humiliation of his wife and family."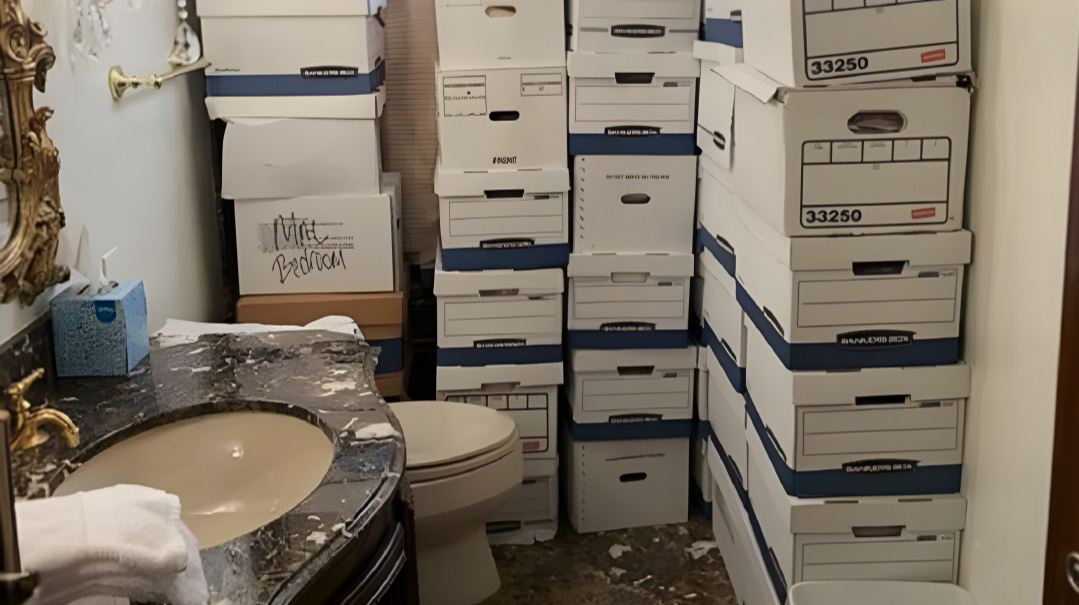 2 United States of America Versus Donald Trump
Trial is scheduled for May 20, 2024
Main Allegations
Trump is accused under the Espionage Act of retaining hundreds of government documents on national defense, including details of the nuclear programs of the US and foreign countries, spy satellites, and the military capabilities of foreign countries after his term of office ended, He is also accused of conspiring to prevent their return to US government officials. Subsequently, Trump was also charged with allegedly trying to destroy surveillance video of efforts to hide the documents he kept at his Mar-a-Lago Club in Palm Beach, Florida.
Prosecutor's Strategy
The 49-page indictment filed by Special Counsel Jack Smith followed an FBI raid on Mar-a-Lago, conducted under a search warrant. The indictment alleges that hundreds of documents were "recklessly stored" in spaces including a "ballroom, a bathroom and shower, and office space, his bedroom, and a storage room." The indictment includes a picture of boxes stacked on the stage of a ballroom.
Prosecutors allege they have an audio recording of Trump in which he reportedly boasted of holding a classified military document about a potential attack on a foreign country. The government can be expected to use Trump's words and deeds as evidence against him to try to convince a jury that the former president understood his duty to care for classified information but shirked it anyway. Trump could face a maximum ten-year prison term if convicted.
Likely Defenses
Some of Trump's self-defense appears to be self-incriminating. He never denied the existence of the boxes, but claimed there were other personal items packed inside them and he needed time to remove them before he could return the documents.
Various legal and media sources have suggested that the Trump legal team is exploring a variety of defenses, but most of them are technical in nature. Trump's lawyers may try to push back and say that he has been targeted by a selective, politically based prosecution, and that other former presidents have retained similar documents without being indicted. They might also argue that Trump declassified the documents he retained while he was still president and that the burden of proof is on the prosecution to prove that he didn't.
The majority of legal experts contend that Trump's defenses are scant and weak, but he is still in the process of assembling a legal team, and again, he needs only one juror to say not guilty to avoid conviction.3
3 United States of America Versus Donald Trump
The prosecution proposes a trial date of January 2, 2024; the defense wants to push the trial to 2026.
Main Allegations
Special Counsel Jack Smith has accused Trump and several advisors of spreading false information about voter fraud; pressuring Republican state officials and ultimately Vice President Mike Pence in an attempt to undermine the results of the 2020 presidential election; and then encouraging a mob of supporters to storm Capitol Hill to disrupt the peaceful transfer of power between the Trump and Biden administrations.
Prosecutor's Strategy
"Trump's efforts to subvert the election were extensive, well documented and largely in public view," noted Politico. "He and his allies spread lies about voter fraud and stoked the protests that led to the January 6 attack."
Politico reporters also noted that many top Trump administration officials, including Vice President Pence, former chief of staff Mark Meadows, White House counsel Pat Cipollone, and national security advisor Robert O'Brien, testified before the grand jury that returned the indictments against Trump, "giving investigators remarkable insight into what was happening privately in Trump's orbit during the critical two-month period and perhaps providing important evidence about Trump's state of mind."
Likely Defenses
Politico also pointed out two major weaknesses in the case against Trump.
First, Trump can argue that his public statements about the 2020 election were protected by the First Amendment or that he was relying on the advice of his lawyers when he challenged the election results.
Second, Trump can argue that there is no precedent in US history of a president seeking to impede the peaceful transfer of power, and that the attempt to hold him legally accountable is just as unprecedented.
The Lawfare blog, a project of the Brookings Institution, cited John Lauro, Trump's new defense counsel, who contends that Trump truly believed that he had won the election and had every right to speak out under the First Amendment. So, if Trump believes he won, and was cheated, then nothing he did was out of criminal intent and the prosecution is ill-conceived.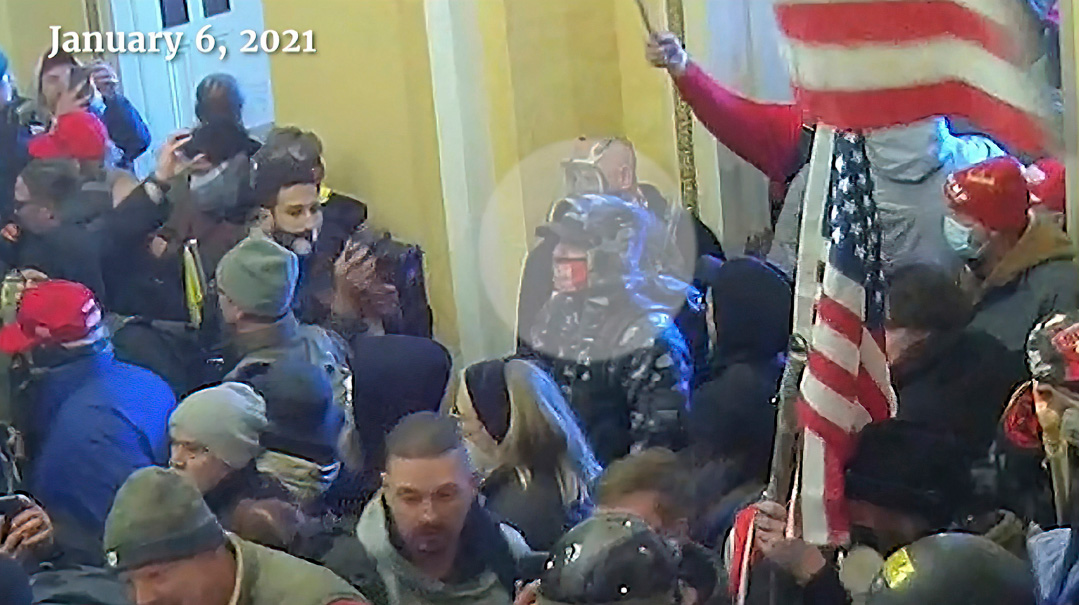 Photos: AP Images
4 The State of Georgia Versus Donald Trump
Prosecutors are seeking a March 4 trial date.
Main Allegations
In a 41-count indictment, Fulton County District Attorney Fani Willis charged Trump and 18 others with refusing to accept the fact that he had lost the election, yet willfully forming and joining in a conspiracy to unlawfully change the outcome of the election in his favor. Citing the RICO Act against racketeering in one charge, Willis contends Trump and his allies spread lies about voter fraud, urged Georgia officials and state lawmakers to reverse Biden's win, and plotted to send fake electors to Washington. The prosecution points specifically to a call Trump placed on January 2, 2021,to Georgia's secretary of state, Brad Raffensperger, urging him to "find" 11,780 votes — the number needed to overcome Biden's victory.
Prosecutor's Strategy
While there is some overlap between the federal January 6 insurrection case against Trump and the Georgia charges, the Washington Post reports that legal experts said the case Fani Willis filed in Georgia will allow the prosecution to present the case of a broad conspiracy to reverse the election results and to build an argument that Trump led a vast criminal enterprise to steal the 2020 election. Critics contend that Willis has gone too far, and it will be tough sell to portray Trump's tweets as a conspiracy and to prove definitively that he knew his claims were false.
Likely Defenses
Here, too, defense attorney John Lauro will be able to utilize the First Amendment to claim that Trump's speech, and tweets, were constitutionally protected. Lauro has told Meet the Press that when Trump spoke with Mike Pence about using his supposed authority to try to stop the Electoral College certification, and when he asked the Georgia secretary of state to find him votes, these were merely examples of what he termed an "aspirational ask," and did not involve any illegal conduct.
"President Trump did not issue any executive orders or do anything in terms of using levers of executive power," Lauro said. "He simply petitioned and asked."
According to Axios, this is a risky defense that will require Trump's lawyers to prove that "he genuinely believed his own lies about election fraud — despite being told by dozens of his closest advisors, allies, and agencies that they were baseless."
Axios pointed out this defense could "force Republicans into the uncomfortable position of defending a candidate who can't be trusted to distinguish reality from conspiracy — and who now wants to be president again."
(Originally featured in Mishpacha, Issue 975)
Oops! We could not locate your form.
>