| Israel Election Special |
What's next for the Chareidi Parties?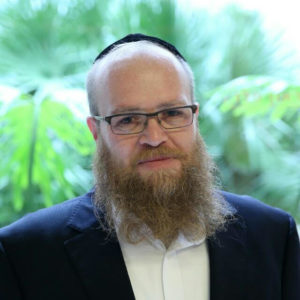 | March 4, 2020
The parties mean to use their success — in the form of 17 chareidi Knesset members — to take a strong stand on a variety of pressing issues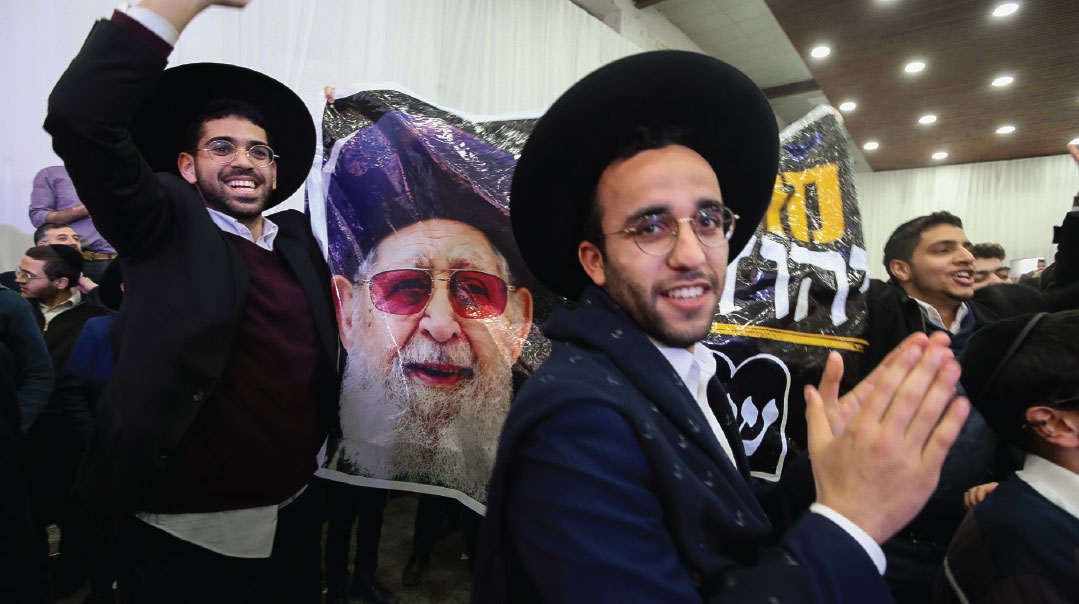 Photo: Flash90
Israel's third election ended in a victory for the right-wing coalition of Likud, which won 37 seats and overcame an early deficit to top the centrist Blue and White.
Still, the future is uncertain. As of press time, the exit polls showed the right-wing bloc winning 60 seats in total, tantalizingly close to a majority of 61. In the days ahead, Likud leader Binyamin Netanyahu will try to form a coalition by enticing just one lawmaker from a rival party to join his government. The surprise of the election was Shas, which increased its representation to nine seats from eight. The Blue and White party, led by Benny Gantz, lost ground, winning 32 or 33 seats. That is a loss of two seats from the previous election in September.
In the days leading up to the vote, both sides sharpened their positions and took swings at one another. Blue and White head Benny Gantz said he wouldn't sit with Netanyahu, and Yamina head Naftali Bennett, a Likud ally, announced he would rather go to fourth elections than sit with Gantz.
Policy, defense, and health issues dominated the agenda at the expense of Netanyahu's legal concerns, and the prime minster polled 10 percent ahead of Gantz in the final election surveys.
Two distinct demographic groups largely determined the Likud victory. The first is the Arab sector, where voter turnout was higher than expected. The second, larger demographic, was Likud's base, which showed up in multitudes for this ballot.
In the April 2019 elections, one year ago, voter turnout was 68.5 percent. The second time around, in September, it rose to 69.8 percent. In this election, turnout was expected to exceed 70 percent, with an estimated 200,000 new voters who had not cast ballots the last time.
The last few days of the campaign saw leaks of compromising recordings from both Likud and Blue and White. Yisrael Bachar, Gantz's strategic advisor, was recorded saying privately that Gantz is a danger to the state. Bachar, a well-known political consultant, worked for Netanyahu in the past but was employed by Gantz in the current election.
Those with inside knowledge of the Blue and White cockpit were not surprised. Political reporters had learned that tensions between Gantz's advisors had reached new highs, and they assumed the connection between Gantz and Bachar wouldn't last. Bachar hinted as much in conversations over the past few weeks. Many eyebrows were raised at the transparent contempt with which he referred to Gantz.
A close confidant of Netanyahu, Natan Eshel, was also recorded saying that Sephardi voters chose their candidates based on fear and race. As of this writing, it's too early to say what effect the recordings had on the outcome of the elections, but people were listening.
As a result of Netanyahu's victory, some in the Justice Ministry are concerned that the prime minister may carry out a political purge by way of his justice minister, Amir Ohana. This comes after Netanyahu was asked in a television interview whether he intended to fire Attorney General Avichai Mandelblit, who has charged him with corruption, and he responded evasively.
Only when asked the second time did he clarify that he had no intention of dismissing Mandelblit. But he also said: "It's very possible that if we win, we'll revisit that decision."

Immense Achievement for Shas
Exit polls at press time showed Shas holding steady at nine seats, while United Torah Judaism (UTJ) won eight seats. The chareidi parties attributed their success to gedolei Yisrael, who set their learning aside to drum up support across the country. Voter apathy and complacency was a concern for both Shas and United Torah Judaism. There was a sense that the public was tired of the endless election campaigns and no longer cared about the parties' exhortations to vote. That turned out not to be the case.
For Aryeh Deri, the results were an immense achievement. This, even as the Likud surged, and in spite of the increased electoral threshold. His initiative to unite the rightist parties in one central bloc back in September played a strong role in this week's victory.
Under Deri's leadership, Shas has remained the second-largest party in that bloc. And in this round of elections, Deri also managed to garner significant votes from the Chabad chassidus, who see him as a leader with rightist values in sync with their own.
Rabbanim for Gur, Belz, and Vizhnitz spoke in Elad, Beit Shemesh, and Beitar Illit with a single message: vote. Rav Chaim Kanievsky also left his home to personally proclaim the importance of this election. Rav Shalom Cohen campaigned across the country to implore his followers to vote Shas one more time.
The parties mean to use their success — in the form of 17 chareidi Knesset members — to take a strong stand on a variety of pressing issues: the chillul Shabbos in cities across the country, the draft law, and funding for chareidi institutions.
United Torah Judaism will demand clear-cut legislation to stop the growing chillul Shabbos and shift road repairs to weekdays in cases where there is no question of pikuach nefesh.
They will also demand limitations on business being conducted on Shabbos, including not recognizing income earned on Shabbos for taxation purposes, higher taxes on businesses operating on Shabbos, and opening a special law enforcement branch to enforce the laws on these issues.
Shas and UTJ also intend to demand that funding for chareidi institutions be pegged to population growth. This would mean an additional NIS 200-300 million yearly for chadarim, yeshivos, and kollelim.
(Originally featured in Mishpacha, Issue 801)
Oops! We could not locate your form.
>