| Teen Fiction |
What Really Matters | October 10, 2019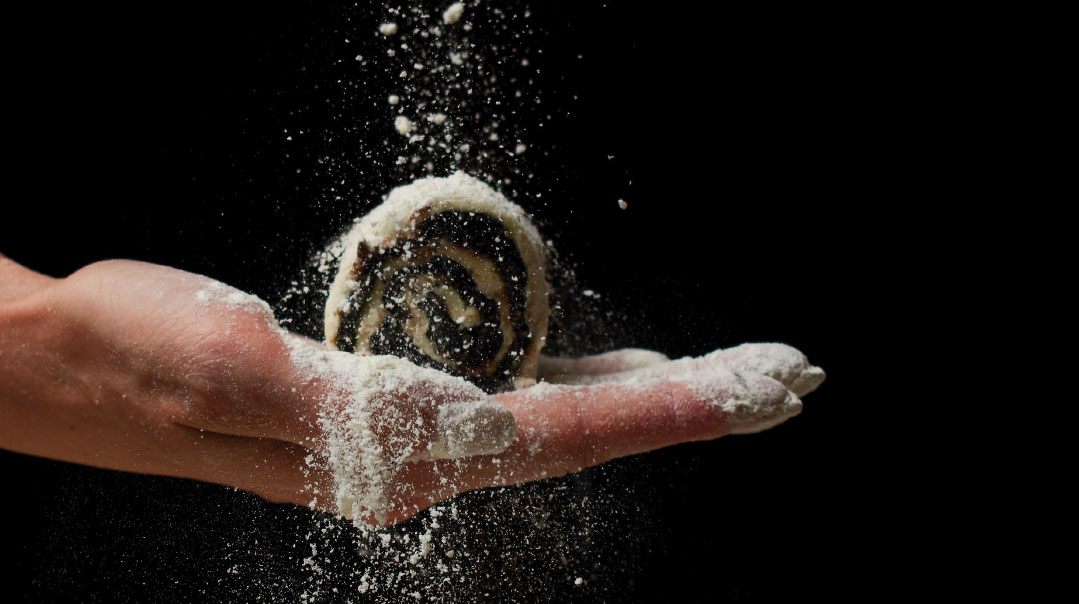 My group of friends is clustered together near the radiator, deep in conversation. We talk about clothing, styles, fashion, our Shabbos get-togethers, and all things wealthy, impressive people talk about.
I show them how to do the perfect, messy bun.
"Leave a bit of hair out from the left," I instruct, pulling a kinky strand out of Shani's hair. It zigzags through her entire face like a highway going coast to coast.
"Now," we all agree unanimously, "You look like a mensch."

"Well, well, with Sora Rifka's flair, we can't go wrong," Shani retorts. Her face is paralyzed. She doesn't move, afraid the strand will shift out of place.
It's hard to believe that I'm actually part of the inner circle, an active part of the discussions, a dynamic contributor, if I may say so myself. By some sort of miracle, I passed inspection and was allowed entry into The Clique. By now, everyone knows that I'm friends with the elite girls in my grade.
"Who's hosting this week?" Chevy asks.
I busy myself with organizing my loose-leaf. I can't host. How can I let my friends in on the secret? Revealing my simple, outdated family to them would risk the status of my friendship. They'll take one look at my mother, and I'll drop from the highest to the lowest echelon faster than sand trickling through an hourglass.
I suddenly feel an apple in my face. "Anyone home? Wake up!" Ricky taps my shoulder. "So can you have us over this week for Shalosh Seudos?"
Nobody jumps to rescue me. I'm practically left without a choice. It's the first time I'll have them over for Shalosh Seudos. The thought alone terrifies me.
Allow me to explain.
I'm a true FFB. My siblings always tease that the first undershirt I wore after I was born had the word "fashionista" in glittery gold across it — Fashionista From Birth.
I would even believe them if they tell me that it was printed on my forehead.
Ever since I can remember, I've loved fashion. Posh things whisper my name. Style beckons to me.
Inherited, you think? Well, the opposite is true! While I grow a few inches taller whenever I huddle in my Moncler coat (and I wear it in 70˚ weather), my siblings are just as happy with their hot pink polka-dotted puffers from Carters. Or happier. And my mother, she's a different kettle of fish altogether. If the outfit still fits, who cares that people will think she stepped out of a time machine? If the hair band still has teeth, what difference does it make that the hair accessory can be sold as an antique? And her makeup? Total 19th century!
A shopping expedition for me conjures up images of well-dressed, pasted-smile salesladies politely offering you a seat on tufted suede armchair as they bring forward designer pieces, my father's total annual income printed on the dangling price tag. The crystal chandeliers and black-and-white marble tiling in such stores enchant me. On the other hand, my mom and sisters take immense pleasure in bargain-hunting, pushing piles of clothing to one end of the clearance rack to allow for a glimpse of the top you are attempting to view.
Fashion means absolutely nothing to them. It holds zero value.
"Explain, Sora Rifka! What's pretty about this?" my sister Nechama asks in all earnestness as she carefully unwraps my new Adidas slides from their white crinkly paper. "What makes these prettier than my imitation crocs from Wonder 99?"
"You'll never understand!" I say, my fingers tracing the raised letterings on the slipper. The outline of the As and Ds makes me giddy. It feels inexplicably good.
My mother always watches these exchanges in silence. She's a smart parent. "To each his own," she says.
Seriously, I sometimes lie awake and wonder how I was even born into this family.
Among my friends, as long as the secret is still mine, I'm adamant that it will remain a secret. They don't even need to be introduced to my family. The boys will be off in shul, the girls will be off to their own friends, but Mom! Uh oh, Mom! It'll be so nerdy if she hangs around when I try to make a statement.
Mom is elbow-deep in challah dough when I approach her. That's my mom. Always baking. Always cooking. She believes in nourishing bodies and nourishing souls. Heavenly aromas are a constant in the house, like classical music in Rachelli's (her father is a composer). Our poor oven gets no rest and is either accepting or dispensing trays of homemade goodies.
"Ummm, Ma?"
My mom turns off the mixer and does a 180˚ turn.
"Ma? Do you think you can ummmm, ahemummmm…"
I let the question dangle like a lone spaghetti on a fork.
"Sora Rifka? What's up?" She rests her floury hands on her housedress. A cloud of flour fills the air like a puff of smoke. One speck lands squarely on her nose.
"Doyouthinkyoucangooutwhenmyfriendscome?" My words come rapidly, as I softly flick the dot off the bridge of her nose, in an attempt at distraction. I straighten my shoulders and assume false confidence.
Ma stands there, the smile still on her face. "If that's going to make you happy, Sora Rifka, I'll make sure to be out of the way." She turns the mixer back on, and the dough inside does a little dance.
Only a fool would fail to notice the sudden slump in her shoulders and the way her eyes shutter like drapes being pulled to block out the sun.
I feel like a traitor but only momentarily. Relief fills me, and I march off to the grocery to pile a wagon high with nosh. Blissful. Carefree. Filled with anticipation. Not even for one second do I mull over the thoughtless request I issued a mere few minutes before.
On Erev Shabbos, I compete with the cleaning lady. The silver gets an Erev-Pesach-worthy polish, and I shine the dining room chairs with the leather cleaner that came along with the new chairs but was never used.
Shabbos arrives. I forgo my nap. How can I leave the house unattended? Too many what ifs fill my mind. What if Yossi leaks ices on the floor? What is if Zevi and Chayala dig fingers into the tuna platter? And the most dreadful: What if I oversleep, and my mother walks to the front door in her shabby robe and ratty snood to welcome my friends?
It's raining, and my mother stays indoors. But true to her word, she stocks up on magazines and locks herself into her room.
Five well-dressed teens walk in promptly at six. The house is immaculate, and beautiful dishes and delectable treats fill the table. My father and the boys are all in shul. The girls are out. The silverware glints as if mouthing the words mission accomplished!
Serenity reigns.
Rachelli can't resist. She reaches out to a slice of babka. "Can the party begin?"
Ricky is next. "Oh. My. Gosh. Total diet killer. How can you do this to us?"
Amid happy giggles, I shrug it all off. "Nah, my mother's always baking. No biggie." Homemade food throws them into such a frenzy? Who woulda thunk?
Ahuva is practically drooling. "Don't tell me these are all homemade! My dream is that my mother would bake. All we eat is nerdy bakery food. Does your talented mom do challos, too?"
"Where's your mother?" Shani asks between bites of a cinnamon bun. "I must compliment her on this deliciousness." She wipes a bit of frosting off her lips.
"My mother," my five-year-old sister Chumie, who was playing quietly with her Magna-tiles until now (and only came to the table for some attention every few minutes), pipes up, "is hiding in her bedroom. Sora Rifka warned her not to come out until you all leave. She's embarrassed that all of you will think she's nebby."
My face is suddenly on fire. It's burning. A hot blush creeps from my cheeks to the tip of my ears. I wish my friends would continue complimenting the delicious baked goodies, munch really loudly on them, if only to drown out the grand announcement my sister just made.
All eyes turn to me. Eyebrows are raised. Why can't anyone think the statement is a figment of a five-year-old's imagination?
Is this the way you feel after 120? All your sins broadcasted in your face? How low have I sunk? Did I really lock my mother into her room because her lipstick shade is so last year? Did I choose my dumb ego over a mother's love? Did I really just shun a person I love so much only to impress my friends? And the punch line?! My friends are so impressed with her homemaking skills! They're so blown away by the warmth of a mother who cooks and bakes and feeds her family to the extent that they would not even notice what stings my shallow, immature eyes.
I may possess a fine sense of fashion, but my sense of right and wrong needs lots of work.
It took a five-year-old, five mature friends (friends who are more than what they wear), and one fancy, demeaning Shalosh Seudos to teach me that.
(Originally featured in Teen Pages, Issue 781)
Oops! We could not locate your form.
>