| Off the Record |
What Is Your Favorite Song and Why?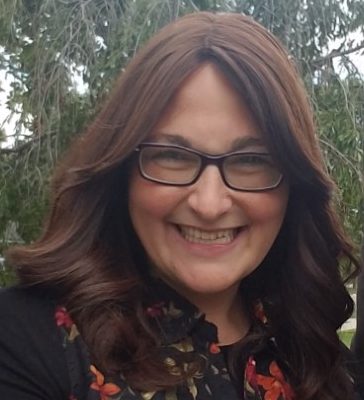 | June 15, 2021
Everyone has their favorite songs, but have you ever wondered about the people who actually create their own music — the singers, composers, producers, lyricists?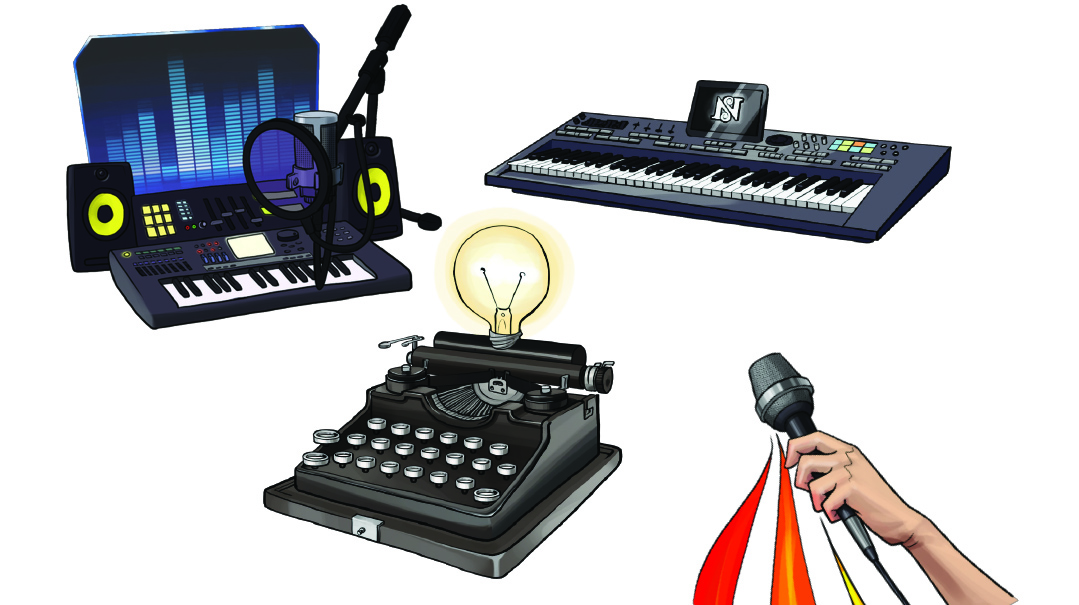 Illustrations: Dov-Ber Cohen
Imagine this: You're going for a drive in the car, singing along with a CD you love. Or maybe you're harmonizing at a kumzitz, and suddenly there are tears pouring down your face because something stirs you in just the right way. There's no question about it — music speaks to the soul. Everyone has their favorite songs, but have you ever wondered about the people who actually create their own music — the singers, composers, producers, lyricists? What music speaks to them most? This week we ask our contributors exactly that question:
What is your favorite song and why?
Chanale Fellig-Harrel
singer/composer
My favorite song, hmmm… that's a tough one! I'm gonna go with "Besiyata Dishmaya" by Miami Boys Choir. I was always drawn to the powerful lyrics and emotional melody, and it's a great song to rock out to at a concert or jam to at a kumzitz! I recently did a cover of it with an all-women's band, and presenting it to the world with full orchestration and a beautiful arrangement by Yuval Stupal was a very special and exciting moment in my music career.
Menucha Chana Levin
author
My favorite song is called "Al Kol Eileh" in Hebrew and "The Bitter and the Sweet" in English. It was written 40 years ago, so it's not that familiar to young people now, but the beautiful, poetic lyrics ask Hashem to bless and protect us in Eretz Yisrael.
Naftali Schnitzler
producer/composer
I don't have a favorite; every day, every moment there's another song that speaks to me most. It depends how I'm feeling and what's happening at that particular moment in time. That said, some of my all-time top favorites are: "Vehi She'amda," sung by Yaakov Shwekey and composed by Yonatan Razel; "Vzakeinee L'gadeil" by Baruch Levine; "Yeshimcha" (a Yiddish song) composed by Pinky Weber and sung by Michoel Schnitzler (who's my uncle!); "Maskil L'Duvid" by Moshe Goldman, sung by Isaac Honig; and last but not least, or rather acharon acharon chaviv, the "Koh Echsof" of the Karliner Rebbe. All of these songs bring out a certain longing for something big and also have beautiful, stirring melodies.
Dovid Pearlman
singer
It's hard to choose just one favorite. My favorite song at the moment, though, is probably "A Yid" by Benny Friedman, composed by the talented Chayala Neuhaus and produced by the one and only Doni Gross, both of whom I've had the privilege of working with many times on various projects. It's a beautiful song about courage, resilience, and the strength to go on and never break down, even in the face of life's most diffi cult challenges. It's very appropriate for the current events we've been living through as a nation.
A. I just released my debut solo album, Shira Shabalev, this year!
B. I have lived in four of the continents of the world: I was born in South Africa on the continent of Africa; grew up in Canada in North America; spent one summer traveling through Europe; and now live in Eretz Yisrael on the continent of Asia! However, I have no current plans to visit the other three continents, namely South America, Australia, and Antarctica.
C. I love frozen yogurt. If I could get a fro-yo machine in my kitchen, I would!
D. When I was a teenager, I was a counselor in Camp Tzehlim. One of my campers was a kid called Hershy Weinberger, who was very musically talented. Now it's years later, and I work with him in the music field on a regular basis! We always laugh about the good old days, and he remembers that I always believed in him, even way back when he was "just a kid."
Answers : A — Dovid Pearlman, B — Menucha Chana Levin, C — Chanale Fellig-Harrel, D — Naftali Schnitzler
Time to say goodbye!
All good things come to an end — even columns in Jr. It's been wonderful connecting with different famous people, and we want to thank all our contributors from over the years whose answers have made this column so fascinating and fun! But now the curtains are closing on Off the Record, the spotlight is being turned off, the crew is packing up, and the stage is dark. We hope you enjoyed the show!
Our Inside Scoop members heard the disappointing news first – Off the Record is ending.
We asked them:
What was your favorite question in Off the Record? What's something that struck you as interesting?
I found it very interesting how many famous singers also like to do regular things, like cook and bake!
—Eli P., 12
Brooklyn, NY
All of the answers were really inspiring! I'm really gonna miss Off the Record.
—Sarala Friedman, 14
Monsey, NY
I loved seeing Rabbi Ari Schonfeld in it once, along with all the other famous people who've done good things. I loved Night Seder America (so sad its over).
—Avi R.,13
Reading about people's biggest bloopers on stage… and Joey Newcomb's fun facts were hysterical!
—Aliza Miller
Brooklyn NY
My favorite answer was when Chani Judowitz said that she got the idea for one of the Kichels in a dream!
—Malky Sulzbacher, 11
Gateshead, England
Shmueli Ungar said that his most memorable Lag B'omer was during coronavirus when no one was calling him, and all of a sudden he got a request that he sing by the Hatzalah-Thon, and that just made his day. A lesson I learned from this line is that a little bit of light chases away a lot of darkness.
—Dubba Esther Laub, 13
Monsey, NY
Joey Newcomb's memorable fun fact: he knows Chinese!
—Hindy Bochner
I really enjoyed reading about the Hatzalah-Thon from one of the organizers, Chony Milecki. I watched it live last year (and this year) and knowing what went into creating it and how much money it raised for Hatzalah was SO inspiring! And his Sydney Opera House autograph was really cute.
—Leah G., 14
Chicago, IL
How can that column end? It was AWESOME! I found it so interesting that one of Chayala Newhouse's most popular songs was written in a rush.
—Henna Leiman, 14
Brooklyn, NY
My favorite answer was when Country Yossi said he was on a train, and when he got off, he remembered he forgot something on the train so he went back on and then the doors closed. His shirt was half attached to the train! Then a man came and pulled his shirt out! Country Yossi said at the end (this has stayed in my head ever since): "I never met Eliyahu Hanavi before…."
P.S. I'll really miss Off the Record!
—Batsheva Dresdner, 10
Gateshead, England
I liked the Purim column, which featured famous fictional characters who answered the questions!
—A.G.M.M.
Ramat Bait Shemesh, Israel
I loved how you featured real, famous people!
—Racheli Berenholz, 10
Passaic, NJ
I loved all the Off the Record responses! It was so interesting to hear from famous people and see that really, they're just… regular!
—Liora G., 13
Thornhill, ON
(Originally featured in Mishpacha Jr., Issue 865)
Oops! We could not locate your form.
>