| To Be Honest |
We Have a Weight Problem: the conversation continues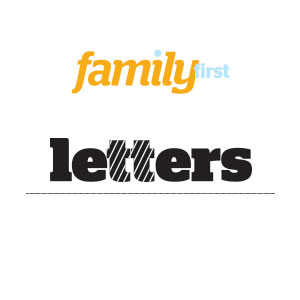 | January 31, 2023
"They don't view me as a flawed person, yet they see my weight as a flaw. It's a paradox, but it's true — and it's just as hurtful as the nasty comments"

Words Unspoken // Miriam B., New Jersey
I can't possibly write a letter in response to Miriam (Pascal) Cohen's piece, "We Have a Weight Problem" without expressing my hakaras hatov to Miriam for using her voice to open up a healthy discussion about the way we talk to (or about) one another about each other's bodies. Thank you for highlighting the scope of this problem in a way that demonizes no one and encourages us all to strive to improve our speech and kavod habriyos.
I also want to elaborate on a point that the author makes regarding the hurtful comments from loved ones. Most of my friends and family are circumspect (read: passive-aggressive) and would never make any comments about my weight; in fact, they usually cringe or demur when I make comments on it. Sometimes, though, the silence is just as bad as or even worse than the comments.
A timely example of what I mean: I read Miriam (Pascal) Cohen's article Friday night. Shabbos day, I was telling friends about a singles' event I had recently been to. The entire experience had been not for me, and my automatic takeaway was that I wouldn't follow up about any of the guys with the shadchanim. However, there was one young man present who had displayed a surprising generosity — he was also tall and handsome, I admit. When I told my friends about this, they all enthusiastically encouraged me to follow up with the shadchan because what was the worst that could happen? And besides, I really was so impressed with his middos.
I was reluctant, but they were persistent, and I began to consider it. And then, later in the day, one of the friends figured out who the guy was, and suddenly the whole conversation shifted. Oh. Him. Mmm. Other friends also figured out who he was, and like dominos, they each in turn made a complete 180 and started to say, "Huh, I don't think he's for you." It was obvious to me what they meant, but no one would say out loud what the problem was.
Don't jump to conclusions and tell me I was reading too much into their responses, either; when I confronted a friend about it later, she hesitatingly said, "Well, sometimes these tall, good-looking guys can get away with being pretty picky." She refused to say anything more; she also refused to look at me as we continued to eat our lunches.
I never seriously planned on following up regarding this guy. Now, the prospect of trying makes me a little nauseous. Not a single person that I'm friends with would ever call me fat, not to my face and not behind my back. I am fat, but they're scared to ever say it. And sometimes, that's just as bad.
They don't view me as a flawed person, yet they see my weight as a flaw. It's a paradox, but it's true — and it's just as hurtful as the nasty comments.
Al cheit she'chatasi b'sikur ayin. It's very nice that we're being careful not to say hurtful things, but the halachos of lashon hara include nonverbal communication as well. Yes, we need to be careful about how we speak to others, but if the care we take with our language isn't creating a mindset shift in how we think about others, then we're missing a piece.
Okay with Being Fat // A Fat Teenage Girl
I'M the fat teenage girl whom a letter writer said should be depressed after reading such an article.
Firstly, I would like to ask, why is it socially acceptable to call someone skinny, but not call someone of the opposite size, fat? Like tall and short, is one better than the other? The reason people shy away from using the word fat is that they view it as something disgusting, something derogatory.
Anytime you see someone you think is fat, just realize that she looks in the mirror and thinks the same thing. Again and again and again and again. The goal of the article was to help change fat people's perceptions of themselves. Instead of seeing themselves and thinking, I'm fat so therefore I need to become skinny, they should think I'm fat and that is okay with me. When it comes to people's perception of themselves, how they view themselves is the only thing that matters.
It took me a lot of introspection to realize that being skinny won't magically make me self-confident. The only thing that can do that is me being okay with being fat.
By sweeping this topic under the rug, you're driving home the message to "impressionable" teenage girls like me that it's not okay to be okay with being fat.
I'm okay with me being fat so it doesn't matter that you're not okay with it.
Be the Change // L.P., Jerusalem
Miriam (Pascal) Cohen raised a very important issue and highlighted a lot of different aspects that need to be addressed to help all of us feel comfortable and accepted in our communities.
There certainly needs to be a societal shift, a change in attitudes, and an increase in compassion for people who experience public shame around their bodies, whatever size they may be. The insensitivity and criticism must certainly stop, as we watch a concerning rise in body dysmorphia, unhealthy eating practices, and eating disorders in our community.
However, sitting around and waiting for society to change can be a lifelong and futile endeavor. Most often, the majority of discomfort is inflicted by people who aren't going to take this message to heart and change, because they don't recognize themselves as the source of the problem. We can only encourage others to change, but we can proactively be the change that we want to see in other people.
We (I write as someone who has been there, done that, and got the T-shirt in plus size) need to stop defining ourselves according to other people's perceptions of us. We need to take ownership of our negative feelings and do the inner work to move past the guilt, the shame, and the self-hatred.
On a practical level, we need to learn that we are more than our bodies and the way that others perceive us — to fully recognize our abilities and redirect our attention to focusing on our talents and achievements. A good therapist, gratitude journals, and positive self-talk are all tools to help us on this journey.
We also need to learn that we're not responsible for the way others feel about us. I used to think that if I would just be skinnier, everyone would be happier with me. When I did lose the weight, that didn't happen. Accepting and internalizing that you can't make others happy can bring you the freedom to live an authentic, fulfilling life for yourself.
It's certainly difficult, but incredibly rewarding and empowering.
Different Kind of Problem // Name Withheld 
I honestly and truly identified with almost every single one of the stories that Miriam brought up. However, I don't think we have a weight problem. I think we have a "bein adam l'chaveiro" problem — a problem in our society where people are constantly judging each other.
By making this into a weight issue, I think it completely overlooks the pain and hurt by everyone else in society: The skinny, the short, the too tall, the people with acne, those with illness, the redheads, people who are poor…. My list can continue endlessly because all people are made fun of. Fat people don't have a monopoly on pain and hurt.
The members of Klal Yisrael need to learn to treat others how they themselves would like to be treated. But I think a little self-esteem and confidence building can help everyone who isn't "perfect" let the comments slide — because they're not stopping anytime soon.
Being fat is hard. I'm here. I know. But I don't think others have it easier, and we as the fat people in society need to recognize that as well.
What's a Mother to Do? // C. W.
AS a mother of a very overweight seven-year-old, I read Miriam (Pascal) Cohen's with mounting despair and helplessness. Is there anything a mother can do right for her overweight child?
Of course, shaming and nastiness are unacceptable, and I'm sure the woman who told her granddaughter she loved her the least made many other unpleasant remarks about all sorts of issues, but how is that equated with putting a child on a food plan? And why are mother-daughter Weight Watcher visits included as horror stories? Aren't those mothers being caring and supportive of their child's struggles?
No amount of blaming of our society's shortfalls will change the reality, and as a mother, I worry. I worry about her self-esteem as we traipse from store to store in search of a dress that fits nicely, I worry she'll be bullied by her peers. I worry that she's developing physically too early, I worry for her shidduchim, and I worry all the time that she'll have fertility issues, hypertension, and type 2 diabetes.
I praise her often for her many qualities and make sure she knows how beautiful she is. I try to serve balanced meals, cut up fruit and vegetables, and have family conversations about healthy eating and portion size. Her pediatrician has already ruled out any medical condition causing hunger, weight gain, or early maturity. So when a seven-year-old helps herself to a third, adult-sized serving of supper after I've left the kitchen or cannot stop at her fourth cookie, what should a mother do?
Why Do You Care? // L. M., Jerusalem 
Back when I was first learning about Yiddishkeit, one of the ideas that resonated with me deeply was the notion that Jewish women weren't to be defined by our outward appearances. The reason for tzniyus was to protect our inherent worth, to prevent the tendency for others to view us based on our bodies or our clothing.
Fast forward seven pregnancies and almost 20 years later... I went from an average size to slightly overweight to very overweight. And the reaction of others was astonishing. I experienced hundreds of comments similar to what Miriam (Pascal) Cohen detailed in her article. It got to the point where I started to avoid social situations in my supposedly growing, ruchniyus-focus community because I knew I would inevitably need to explain myself.
And I was never wrong. From Melaveh Malkahs to kiddushim to waiting to get a flu jab, someone would be guaranteed to ask about my weight gain. It was intrusive. It was invasive. It damaged my self-esteem on a daily basis. I was repeatedly told in one way or another that, "how you are is not okay."
I recently went to my hometown in chutz l'Aretz, which has a negligible frum population. And for the first time in years, I didn't feel self-conscious or embarrassed — because no one looked at me or commented on my size (which is, after all, normal for around 50% of the population). How sad, I thought, that I can feel more comfortable in my own skin here than I can among my own people.
I've come to the unfortunate conclusion that those lessons I was taught all those years ago are simply not real to many women in our community — because how you look is very, very important to them. In fact, you could even say that it's what their self-worth is based around.
But the one question remains: why are you so obsessed with me? Why do you care how I look? What, exactly, does it have to do with you at all?
They Already Know // An Adult Who Wants Change
TO the letter writer who couldn't understand why "We Have a Weight Problem" was published, you miss the point. This wasn't written for teenage girls and young adults, but to the adults in their lives.
I'm reminded of a time when a lecturer came to our school to do an in-service on differentiated instruction. He believed strongly that children should be divided into groups based on ability, and not by their ages. When someone asked, "But won't it be embarrassing for a child to find out they're in the weak group?" the presenter responded, "Don't you think they know they're weak already?"
Every single overweight girl knows exactly what she is. This article won't scare her; she already knows it. The point of this article was to scare the adults in her life, to make them realize if they don't change their tone, they'll scar their child for life.
XXL and Feeling XX-Bad // Two Not-tiny Teens
WEare two teenage high school girls who are aren't a size 0, 2, or 4, and so we're considered overweight according to the typical Bais Yaakov girl standards. After reading Miriam (Pascal) Cohen's article, we felt validated when hearing from others who experienced similar things to what we do — people making hurtful comments about weight, thin girls discussing their weight in front of us, the constant discussion about food and weight….
We know we're not the first girls who walked out of a frum clothing store feeling XXL and XX-bad about ourselves. Hearing Miriam talk about her experience with shidduchim makes us feel hopeful that we, too, will find someone who appreciates us for who we are!
In response to the letter writer G. J., we feel exactly the opposite. This is something teenage girls should especially read! We want to scream back that we and many girls like us have been hurt by extremely insensitive and hurtful comments about our bodies from fellow teenagers. Each of the "horror stories" written in the article represents a real person's feelings.
The article was there to bring awareness that just because we may be larger than you, we still deserve to be treated with basic decency, and that we are all more than just our physical selves. If teenage girls read the original article with the intent for which it was written — to raise awareness and compassion — perhaps we could stop being so focused on the outside, and focus on what really counts.
I'm Worthy // No Longer Weight Shamed
TO the letter writer who was "screaming" in response to Miriam's article:
I fear you have missed the point of Miriam's article. You mention showing this to a "non-Jewish contemporary who works in a major center for eating disorders." Perhaps she was appalled at the stories told in the article and not the article itself.
Miriam's online discussions and subsequent article have opened up a journey of introspection and healing for me personally, and I'm sure many others. Weight stigma is a huge problem. Open conversations about it are needed to let women of all ages know that they're worthy regardless of their body type. I can't fathom why you think this article would make a young woman feel bad about herself. Consider instead that it could provide those same women with the courage to ignore people who shame them.
Fat people like me deal with weight shaming on a regular basis. After I lost 50 pounds, a rebbetzin told me, "Just lose ten more pounds and you'll look great for shidduchim!" It took me years to recognize that this rebbetzin had crossed a line.
Reading Miriam's article didn't make me feel "part of a gang." However, it did remind me that nobody has a right to comment on my body. It reminded me that my body is my business. It reminded me that I'm worthy no matter my weight. Perhaps other women and girls can be spared the agony of self-loathing if we embrace the ideas that Miriam shared.
(Originally featured in Family First, Issue 829)
Oops! We could not locate your form.
>