| The Rose Report |
Voting Matters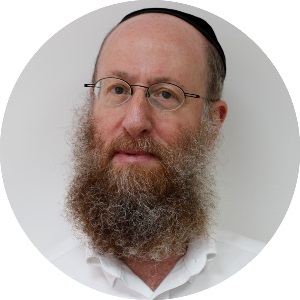 | November 1, 2022
As the midterms loom, what's motivating Americans to vote?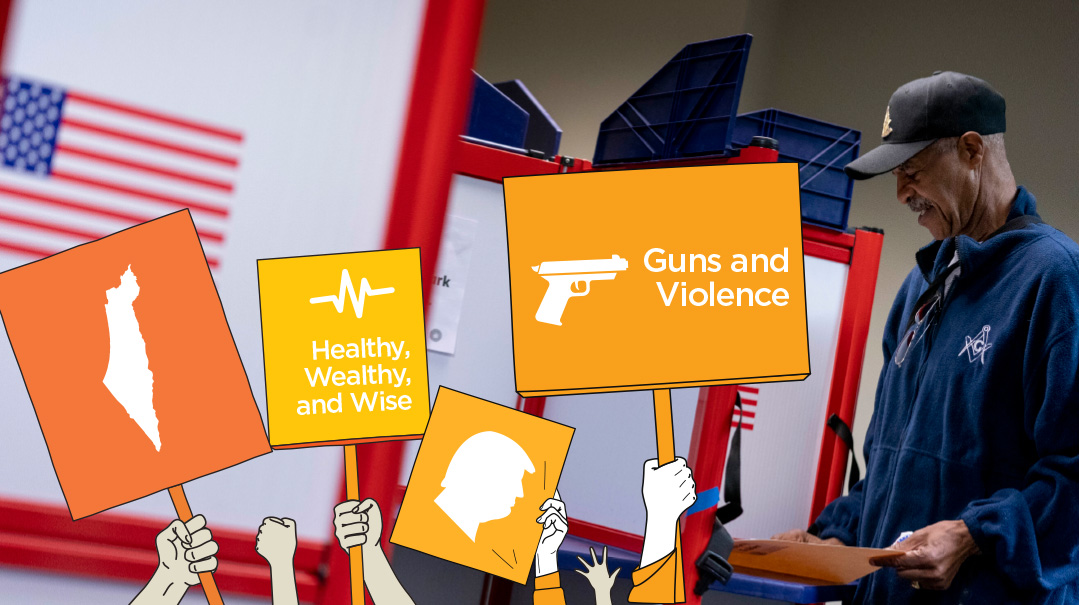 When Pew Research surveyed registered American voters in August asking them which issues were most important to them in deciding how they would vote in the midterm elections, they listed the economy, gun policy and violent crime, health care, voting policies, and education as their top five concerns. Other pollsters obtained somewhat similar results, while some found climate change would also motivate people to vote. With the midterms just a few days away, let's look at some of the top issues, and, where applicable, see how they are impacting individual races in key states that will determine which party controls Congress for the next two years.
It's Always the Economy
When isn't the economy the major concern facing voters? People's sense of well-being is always partially based on their financial security, but this is a very individual emotion. Republicans have been campaigning hard against economic mismanagement under the Biden administration, but much of the blame is due to the Federal Reserve Board, whose chairman, Jay Powell, was a Trump appointee (even though Biden reappointed him). The Fed was way too late in raising interest rates to tackle the rapid rise in inflation, and when they acted, it was with a heavy hand.
But most of the damage is probably done. Interest rates have risen from near-zero to 4.5% on the two-year treasury, but it's not going from here to 9%. Inflation also spiked from 2% to more than 8%, but it's unlikely to hit double digits. Gas prices are down too. After peaking above $5 a gallon in the summer, it's fallen to a national average of $3.76. There's lots of talk about a recession, but it may end up just talk after third-quarter GDP just came in a positive 2.6%. Unemployment is a low 3.5% and not one state has a jobless rate higher than 4.5%. That being the case, the economy may have become more of a political talking point than a turning point.
Guns and Violence
The Pew survey listed gun control and violence as two separate issues. For the sake of brevity, let's lump it into one category. The debate over gun ownership versus gun control always sparks intense reactions on both sides. Personal safety has become an everyday issue, as well as a campaign theme, with a new Gallup Poll showing that 56% of Americans say crime in their neighborhoods has risen in the past year.
This is a major campaign issue in Wisconsin, home of the Kyle Rittenhouse case. Senator Ron Johnson, once seen as one of the vulnerable Republican incumbents, has grabbed a lead in the polls over Lieutenant Governor Mandela Barnes, a progressive Democrat who opposes cash bail, favors stricter gun control, and whose campaign has accepted funding from five groups that support defunding the police (even though Barnes himself says he's against it).
These are major debating points in Ohio, where Republican J.D. Vance clings to a lead over Democrat Tim Ryan; in Georgia, where incumbent Republican governor Brian Kemp holds a comfortable lead over Democratic challenger Stacey Abrams; and in Texas, home of the horrific Uvalde school massacre, where incumbent Republican Greg Abbott remains favored to defeat Democrat Beto O'Rourke. While gun control is far from the only issue separating these candidates, gun rights advocates will pocket any victories in these states as validation of their views.
Educate, Don't Indoctrinate
Florida incumbent Ron DeSantis is one of nine Republican gubernatorial candidates who have campaigned unambiguously against teaching critical race theory (CRT) in state classrooms. CRT is an academic concept that argues race is a controlling factor embedded in legal systems and policies. Opponents, like DeSantis, argue it's a form of progressive political indoctrination.
Republicans have also seized the momentum on school choice, long a focus of debate. Some 19 Republican gubernatorial candidates have adopted planks calling for expanding school choice and voucher programs. More than 40 states now offer some form of school choice, whether it be vouchers, scholarship tax credits, education spending account (ESA) programs, or charter and magnet schools. Kari Lake, the Republican nominee for governor in Arizona, proposes that students should be allowed to attend more than one school, for example, by taking academic courses in a school offering a more rigorous curriculum while attending a second school with a superior program in competitive athletics.
Parents' rights are also figuring strongly in many races. Locked in a tight race for governor with Democrat Tim Walz, Minnesota Republican Scott Jensen is proposing a "Parents Bill of Rights" that would give parents the power to review and express opinions on curriculum, schoolbooks, and instructional materials.
Healthy, Wealthy, and Wise
Some surveys still show abortion rights as a major factor motivating people to go to the polls following the Supreme Court's reversal of Roe v. Wade. Pro-life versus pro-choice is a pivotal issue in Arizona, where the legislature and executive branch under full Republican control passed a ban on abortion after 15 weeks a few months before the Supreme Court ruling. Democrat Katie Hobbs is using that in her campaign against Republican Kari Lake.
The Senate race in New Hampshire, pitting Democratic incumbent Maggie Hassan against Republican Dan Bolduc, favors Hassan, who voted for a measure this year that will enable the federal government to begin negotiating drug prices for Medicare starting in 2026. Bolduc contends that the federal government should not interfere with free market pricing. On the other hand, in Nevada, Republican Adam Laxalt believes that the government should negotiate prices, and that position has helped him to gain the lead over Democratic incumbent Catherine Cortez Masto.
Insulin shouldn't become a political issue, but it has, with the vast majority of Republican senators voting against a $35 per month cap on insulin prices for diabetes patients with private medical insurance, some of whom are paying 10 to 20 times that amount per month. Alaska representative Lisa Murkowski, who is fighting multiple challengers to retain her seat, was one of seven House Republicans who broke rank with her party to vote for the cap.
Standing Tall with Israel
Foreign policy has fallen way down on the list of voter concerns now that American troops are no longer fighting the 20-year-long war on terror on foreign soil. Yes, the war between Russia and Ukraine is of interest, and the debate over how much aid to provide Ukraine will go on, no matter which party controls Congress. China is still seen as a long-term and ongoing threat, but it's not atop anyone's list of concerns.
The biggest change we may see if Republicans capture both the House and the Senate is how that will handcuff the Biden administration in relations with Israel, especially if Israel also elects a center-right government this week. While the administration's negotiations with Iran are stuck in neutral, a Republican Congress would do everything in its power to make sure a deal never happens. If Republicans hold the power of the purse, it's more than likely that Biden's policy of restoring aid to the Palestinian Authority would be consigned to the trash bin.
The results of certain gubernatorial and state legislative elections will influence the growing trend of states enacting legislation against any form of participation in the Boycott, Divestment Sanctions movement against Israel. While various courts have struck down some of the statutes, Republican-controlled legislatures would be more likely to tweak the laws or pass new ones to bypass judicial scrutiny.
The Trump Factor
Perhaps a survey about the issues is not the place to ask Americans about how their view of Donald Trump will influence their vote, but the former president's shadow looms large over the midterm elections.
According to Ballotpedia, 92% of the Trump-endorsed candidates won their Republican primary elections. However, Ballotpedia also examined the fine print and found that 25% of those candidates ran unopposed. And in the 17 races where Trump endorsed a challenger to the Republican incumbent, only six of his candidates won.
The big test will be how that success rate carries over to the general election, in which Democrats have an equal say. Rasmussen Reports still tracks the daily approval ratings of both President Biden and Trump, with Trump running ahead of Biden for almost the entirety of 2022. However, the Real Clear Politics average poll shows Biden with a three-point favorability edge over Trump.
One more polling number that bears watching. The most recent New York Times/Siena poll shows Ron DeSantis is making up some ground on Trump. Published Tuesday, October 18, the survey showed 49% of Republican voters favor Trump as their presidential candidate in 2024 while 26% favor DeSantis. That's still a wide margin, but it's narrowing. It's way too early to project to 2024, but with just 24% of Americans saying the country is headed in the right direction, it certainly seems as if the voters are looking to make some big changes, both next week and heading toward 2024.
(Originally featured in Mishpacha, Issue 934)
Oops! We could not locate your form.
>