| The Rose Report |
Veep Stakes: Where Democratic Contenders Stand on Israel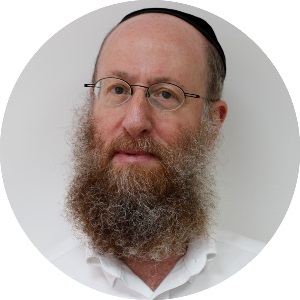 | May 13, 2020
Israel-Friendly Rankings in the Biden Veepstakes
Four years ago, when trying to read Donald Trump's mind on his pick for a running mate, Mike Pence never appeared on my radar screen.
Some of my choices were so off the wall that two of my most trusted political sources emailed me after publication, asking: "Binyamin, where did you come up with some of these names?"
Presidential candidates do have a history of going off the rails when picking their running mates.
Remember the guffaws elicited when Richard Nixon selected Spiro Agnew? Or when George H.W. Bush tapped Dan Quayle and John McCain chose Sarah Palin? That's why I padded my list with long shots like former Utah Rep. Mia Love, a black Haitain from Utah and former New Mexico Governor Susana Martinez, assuming that an unconventional candidate like Trump would make an unconventional pick. He didn't. Pence, with his dignity, ability to keep a poker face at all times and his understated style has proven to be the perfect foil for President Trump.
Four years later, I'm trying to do the same mind-reading operation with Joe Biden, the presumptive Democratic presidential nominee. His vice-presidential committee is vetting names, with an announcement expected in June.
This time, the pick should be more predictable.
Biden has already committed to picking a woman, which narrows down the field by half.
Going one step further, I believe Biden will pick a US senator. Biden himself was a senator when Barack Obama chose him as his running mate in 2008. Biden served 36 years in the Senate and knows and trusts the institution. It also makes strategic political sense. No matter who wins controls the Senate after November, the margin between Republicans and Democrats is likely to remain tight. Biden will need a second-in-command with established relationships to push through legislation.
That narrows the list to six of the twelve names most prominently mentioned on Biden's short list.
Without further ado, here they are in alphabetical order, along with their positions on Israel, stances on issues of importance to the Jewish community and what they add to a Biden ticket.
Tammy Baldwin
The junior senator from Wisconsin is a favorite of left-wing J StreetPac, which poured some $216,941 into her coffers since 2015, according to OpenSecrets.org. Baldwin cosponsored the June 2019 Senate Resolution reaffirming America's commitment to Oslo's version of a two-state solution and she opposes Israeli annexation of Judea and Samaria. But Baldwin has kept her door ajar to AIPAC. She cosigned a letter at AIPAC's initiative a few months before Obama left office, urging a veto of any one-sided UN resolutions on Israel. After the US ended up abstaining on UN Security Council Resolution 2334 declaring Israeli settlements on "occupied territory" to be illegal, Baldwin declined to join a bipartisan Senate resolution criticizing the vote. Baldwin did a similar flip-flop on BDS, opposing the boycott Israel movement in theory, while in practice voting down a measure that would have added more teeth to already existing anti-boycott legislation. Baldwin won a second term in 2018 by 11 points and could help Biden in this battleground state where Trump eked out a win by less than 1% in 2016.
Catherine Cortez-Masto
The senator from Nevada is the first Latin-American woman to serve in the chamber. She too is also an apple of J Street's eye, raking in more than $201,000 from the lobby's PAC since 2015. In contrast to Baldwin, Cortez-Masto defied J Street by voting for the anti-boycott bill and cosigned the Senate resolution objecting to UN Resolution 2334, saying it undermined direct negotiations between Israel and the Palestinian Authority. The first-term Senator visited Israel in 2018 and supports full Israeli inclusion in the Global Entry program to expedite entrance of visiting Israeli tourists and businesspeople to the US. She opposed moving the US embassy to Jerusalem and would restore aid to the Palestinian Authority. Biden may be strong with black voters but Latin Americans are a weak spot. Cortez-Masto would give him a boost there.
Tammy Duckworth
If we weren't going in alphabetical order, the senator from Illinois might have been at the top of the list, if only because she leads all my vice-presidential candidates in J Street contributions, with $227,000. To be fair, J Street was primarily targeting her opponent, Mark Kirk, a right-wing Republican, and staunch Israel supporter. Duckworth favors the two-state solution, opposes annexation, and would return to the Iran nuclear deal. However, Nate Silver's FiveThirtyEight blog noted that Duckworth votes in line with President Trump's position 25.9% of the time, more than many Democratic senators. A former combat pilot, she won a Purple Heart after losing both legs in Iraq. She also served as assistant secretary in the Department of Veterans Affairs. She supports US military aid to Israel and voted yes on toughening anti-boycott legislation. Biden doesn't need Duckworth to win solid blue Illinois but her military background and heart-wrenching story could lure some undecided voters away from Trump.
Kamala Harris
Wouldn't it be ironic if Harris, the California senator who rendered the garrulous Biden speechless after challenging him on school busing in an early debate — almost derailing his campaign — became his running mate? Biden and Harris have since made amends. She shares a common bond with Biden, serving on the judiciary committee that Biden once chaired. As a senate candidate in 2016, Harris expressed support for moving the US embassy to Jerusalem — until Trump actually did it — and then she opposed it. She supports the two-state solution, opposes annexation but is generally careful not to criticize Israel, or Prime Minister Netanyahu, directly. Biden doesn't need Harris to win California but she offers clear ethnic advantages as a woman of color (a black, Jamaican father and an Asian mother from India) and has a Jewish husband.
Amy Klobuchar
Also a judiciary committee member, the senator from Minnesota was one of the first Democratic presidential candidates who vowed to keep the embassy in Jerusalem if elected. However, Klobuchar opposes annexation, and criticized the Trump's administration's decision to drop America's long-standing opposition to Israeli settlements, saying it was taking us "further away from a path to a two-state solution." Klobuchar demonstrated solidarity with Minnesota's Jewish community after the 2017 bomb threat that forced an evacuation at the Jewish Community Center in St. Paul, pledging federal funding to upgrade security. When Minnesota Rep. Ilhan Omar regurgitated the old canard about Jewish dual-loyalty, Klobuchar snapped back: "You can be American and care about other countries, whether it's Israel or Ethiopia or Canada — and there's nothing wrong with that." Klobuchar would be one of Biden's safe — but unexciting — picks.
Elizabeth Warren
Warren would add energy to a ticket led by "Sleepy Joe" but on Israel, the only worse choice would be Bernie Sanders. The senator from Massachusetts not only supports a two-state solution but also favors the right of return for a "negotiated number" of Palestinian refugees and their descendants. Warren views Israeli settlements as a violation of international law and pledged to reverse Trump's about-face on settlements. Should Israel take steps that she views as "counter to peace," she would be "prepared to freeze or reverse the limited embassy functions that have moved to Jerusalem." Warren is a long shot, unless the Biden camp feels the road to victory in November runs through the party's raucous, progressive camp.
(Originally featured in Mishpacha, Issue 810)
Oops! We could not locate your form.
>