| Outlook |
Truth Is Not the Goal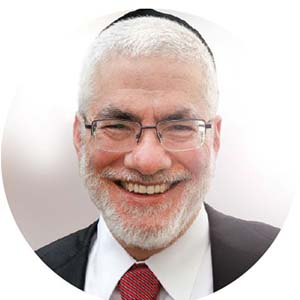 | July 6, 2021
Honest reporting and the pursuit of the truth are no longer a desiderata for the MSM
The most recent poll by Reuters Institute for the Study of Journalism showed that Americans have less confidence in their media than citizens of any of the 46 countries polled — 29 percent. (I'm not sure whether North Korea was included.)
Americans' distrust of their media is well earned. Let's just consider some of the major mainstream media foul-ups exposed in recent months. For over a year, suspicions that COVID-19 might have leaked from the Wuhan Institute of Virology have been ridiculed by leading mainstream media (MSM) outlets as "debunked conspiracy theories"; rated conclusively false by so-called "fact-checkers," such as Politifact; and removed from major social media platforms, like Facebook.
For over a year, we have been assured by the MSM media that last June, then-president Donald Trump ordered Lafayette Park cleared of demonstrators with tear gas, to facilitate a photo-op of him holding a Bible in front of historic St. John's Church. And since a New York Times article two days after the January 6 Capitol riots, we have all known that the mob bludgeoned Officer Brian Sicknick to death with a fire extinguisher. And if you never heard of Hunter Biden's laptop and the emails it contained implicating his father, that is because the MSM determined that it was a product of Russian disinformation and Facebook and Twitter censored the New York Post exposé.
On the other side of the political spectrum, in the netherworld of Trump sycophancy (although by no means all conservative media), one would never learn that then US attorney general William Barr informed his boss that all the film clips showing boxes full of ballots being brought to a ballot counting center in Wayne County, Michigan (Detroit) were hooey. Wayne County always counts ballots at a central location, and not at the precinct level. And for good measure, Barr pointed out that Trump did better in Wayne County in 2020 than he did in 2016 against Hillary Clinton.
The problem with these stories is not that the MSM got them wrong. There will always be mistakes in fast-breaking news. The problem is that there was such unanimity across the MSM for such an extended period of time, when the errors could have been discovered relatively easily with just a modicum of old-fashioned reporting. The story of Officer Sicknick being bludgeoned with a fire extinguisher should have been quickly put to rest, long before the chief medical examiner of Washington, D.C., concluded that he showed no internal or external signs of having been beaten, by the simple expedient of contacting his parents. He had called them after the riots to say that he was fine, and made no mention of having been attacked.
Similarly, a call to the US Park Police (USPP) would have uncovered that it had been ordered to clear Lafayette Park so that a contractor could install anti-climbing material on the fence surrounding the park to prevent demonstrators from further defacing monuments, as they had the previous night. When that order was issued, the Interior Department inspector general, an Obama appointee, concluded, the responsible official knew nothing of President Trump's planned visit.
And by the way, Hunter Biden now admits that the laptop with emails linking his father to a deal with a Chinese firm closely connected to the ruling CCP was his. Indeed, he never claimed otherwise, even as the entire MSM was studiously avoiding any inquiry prior to the election.
The crucial thing about these misreported stories is not journalistic incompetence, but rather journalistic indifference to reporting any facts that might be damaging to the party it supports. Honest reporting and the pursuit of the truth are no longer a desiderata for the MSM.
Glenn Greenwald, an honest man whose politics lean far-left, resigned from the Intercept, an independent journalism site he founded to pursue stories the MSM would not, when Intercept editors would not publish a column on Hunter's laptop. He has written: "These employees of corporate media outlets have been taught... that their primary obligation is to please and flatter the partisan agenda and political sensibilities of their audience even if it means lying or recklessly spreading unproven theories to do it. That is their profit model. And they trained their audiences to want and expect this...."
Greenwald received unlikely confirmation last week from a US District Court judge, in a defamation suit against MSNBC's top-rated host Rachel Maddow for describing One America News as "the most obsequiously pro-Trump right-wing news outlet in America" and "really, literally paid Russian propaganda."
Judge Cynthia Bassant dismissed the suit on the grounds that no one takes Maddow's statements as factual, least of all viewers who tune in her show: "Viewers watch the segment with the understanding that it will contain Maddow's 'personal and subjective views' about the news." Given the nature of her "news" show, the judge ruled, "it is more likely that a reasonable viewer would not conclude that the contested statement implies an assertion of objective fact."
Former Trump attorney Sidney Powell pursued a similar defense strategy to Dominion Voting Systems' $1.3 billion defamation suit against her for repeated claims that Dominion had rigged its voting machines to throw the 2020 election to President Biden. Her attorneys argued in their motion to dismiss the suit that her claims were "so outrageous that reasonable people would not accept them as statements of fact." Except that many people — whether reasonable or not, I cannot judge — did take her claims seriously, especially viewers of certain pro-Trump media outlets, where they were flogged repeatedly.
What happens in a country where truth no longer matters to journalists, where, in Greenwald's words, "truth has nothing to do with their actual function; [where] if anything is an impediment to it"? And with that disdain for truth goes a propensity "not to air dissent, but to quash it."
Matt Taibbi, another honest man on the political left, laments the abandonment by societal elites — journalists and academic institutions included — "of the traditional liberal approach to the search for truth, which stresses skepticism and free-flowing debate, [and which] is giving way to a reactionary movement."
Armin Rosen cites in Tablet magazine ("Journalists Mobilize Against Free Speech," January 25, 2021) a long list of journalism school deans and writers in the prestige press wondering whether the preservation of First Amendment rights should not yield to other concerns in our lying times. As the New York Times notes, the free marketplace of ideas does not always yield the truth — at least not in the short run. But the question is: What replaces it? The government determining the truth?
What you get in a society in which all trust in the truthfulness of others and the willingness to debate facts and ideas has been lost is one in which no conversation can take place. It is one in which the wildest of conspiracy theories flower because there are enough examples of real conspiracies, whether by explicit agreement or well-understood social cues, to suppress certain information. The recent Open Letter signed by 500 journalists, many of them at leading MSM newspapers and magazines, calling for a unified, anti-Israel approach to Middle East reporting, is a perfect example.
A society without basic trust in the commitment of one's fellow citizens and leading institutions, particularly the Fourth Estate, to speaking the truth and a willingness to debate it, is a society in deep trouble. The breakdown of trust in the media is only one manifestation of how broken America is. —
History Comes Full Circle
On Shabbos Chanukah of 1915, Sarah Schenirer, a Polish refugee in Vienna, attended the Shabbos drashah of Rabbi Moshe David Flesch, rav of the Stumpergasse synagogue. His subject was the heroine Judith, and he concluded by adjuring the women in his audience to follow in Judith's path of idealistic action on behalf of the Jewish People.
Sarah Schenirer was electrified by the drashah, and for the remainder of her year in Vienna, she did not miss a class or drashah given by Rabbi Flesch. He exposed her to the writings of Rav Shamshon Raphael Hirsch.
She would later say that she was inspired to start her Cracow Seminary by Rav Hirsch's The Nineteen Letters and Horeb. And in the Cracow Seminary, the works of Rav Hirsch were the most frequently requested in the seminary's library. Sarah Schenirer's co-workers attest that the early Bais Yaakov movement would have been unthinkable without the works of Rav Hirsch. (See Rabbi Eliyahu Meir Klugman, Rabbi Samson Raphael Hirsch: Architect of Torah Judaism for the Modern World.)
After she had built her Cracow Seminary, Sarah Schenirer wrote personally to Rabbi Flesch inviting him to come visit the seminary that he had inspired. He did, and for the rest of his life — which was cut short in Buchenwald — he took great pride in his role in the founding of Bais Yaakov.
That Rabbi Flesch would be the one to introduce Sarah Schenirer to the works of Rav Hirsch was by no means a given. He was himself a native of Pressburg, and had attended the Pressburg yeshivah prior to going to learn in Frankfurt, under Rav Hirsch's son-in-law, Rav Salomon Breuer.
And even before that, he was apprenticed as a young teenager to work in a menial job, likely due to his family's poverty. But after three days, he left his workplace. He had decided that he wanted to be a rav, as were many of his forebears.
But he lacked the resources to attend yeshivah. His older married sisters, however, ensured that he would not be thwarted in his dream of becoming a rav, and provided him with the funds needed to pursue his learning.
For those who enjoy seeing the circles in history, this is a beautiful one: It was the females in Rabbi Flesch's family who supported him so that he could learn in yeshivah. And it was through his learning that he was in a position to later inspire Sarah Schenirer to found the Bais Yaakov movement, which not only transformed Orthodox women's education forevermore, but made possible the growth of the Torah world after the Holocaust.
Originally featured in Mishpacha, Issue 868. Yonoson Rosenblum may be contacted directly at rosenblum@mishpacha.com
Oops! We could not locate your form.
>