| The Rose Report |
Trump's Anti-Bibi Rant Ricochets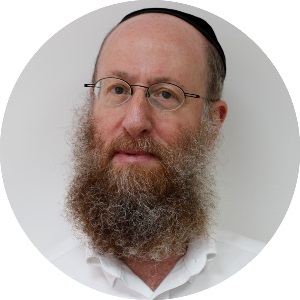 | December 21, 2021
For Trump-Bibi fans, a demoralizing end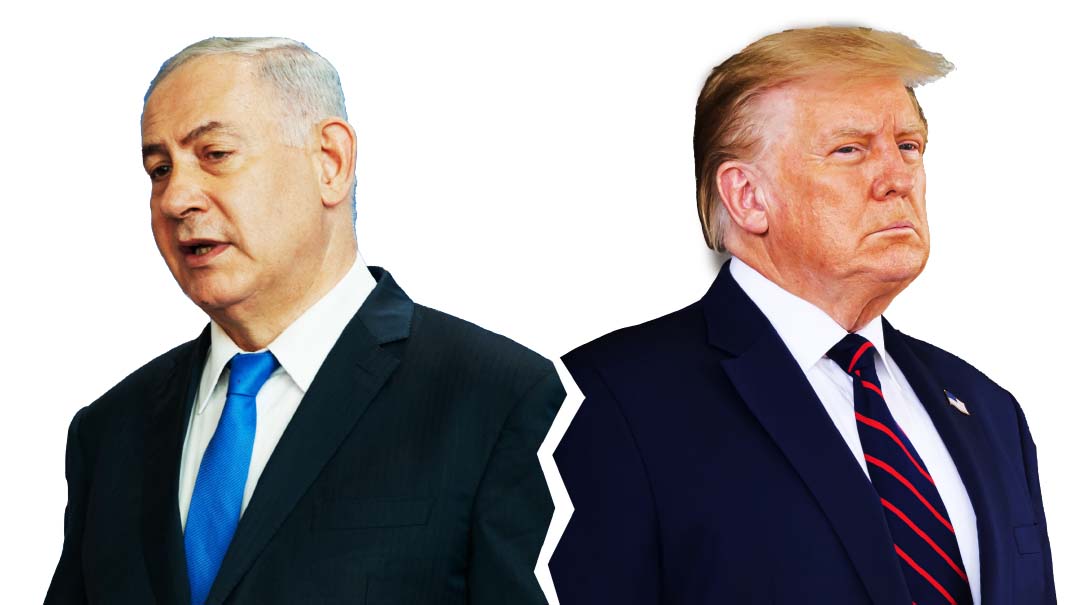 When I heard that former Ha'aretz reporter Barak Ravid had parlayed his high-level access to the Trump administration into a new book on the Abraham Accords — including two face-to-face interviews with Donald Trump — my initial reaction was that opposites attract.
I've seen Ravid in action on assignment. Always prepared, he is aggressive, professional, and very left-wing, with a strong aversion to Binyamin Netanyahu.
The Trump administration, typically contemptuous of the left-wing media, trusted Ravid, who writes now for Axios, a leading online news outlet. When the time came for Trump to vent against Bibi, he found a sympathetic ear in Ravid.
Ravid's book also detailed how Trump's senior advisors Jared Kushner and Avi Berkowitz acted with disdain toward Israel's Ambassador Ron Dermer on multiple occasions, mainly after misunderstandings stemming from Trump's "deal of the century" for Middle East peace.
Ravid's book turns the conventional wisdom on its ears — that Trump and Netanyahu were in political lockstep, their reelection fates intertwined. Both were actually on a collision course following the White House news conference on January 28, 2020, at which Trump unveiled his deal in the presence of US, Israeli, and Arab leaders.
Did Trump give Israel the green light to annex Judea and Samaria? Or did Bibi run a red light and cause a major diplomatic accident by cherry-picking the clauses in the deal favorable to Israel?
The euphoria of that day didn't last. We knew that long before Ravid's book. But the passage of time often provides clarity, so I went back a couple of years, reviewed Trump's deal, the statements made that day, and added Ravid's perspective to put this in context and spin it forward.
What Trump Said
A careful reading of Trump's Peace to Prosperity plan showed it to be a "vision," not a road map for immediate implementation. It called for Israeli sovereignty over the Jordan Valley. The language for Judea and Samaria was different, suggesting Israel will "incorporate the vast majority of Israeli settlements into contiguous Israeli territory" (emphasis added). It doesn't mention sovereignty or provide a timetable.
Trump's White House speech that day focused primarily on the Palestinians. The US would invest $50 billion in the Palestinian territories. Trump's proposed map would more than double the existing Palestinian territory, giving them a capital and their own US embassy in east Jerusalem. Trump praised Israel for authorizing the release of his conceptual map illustrating the territorial compromises Israel was willing to make for peace.
Trump mentioned sovereignty only once, saying the US would "recognize Israeli sovereignty over the territory that my vision provides to be part of the State of Israel."
If you shut your eyes and ears and read the closed captions, this could have been Bill Clinton or Barack Obama talking.
What Bibi Said
When his turn came, Bibi complimented Trump for becoming "the first world leader to recognize Israel's sovereignty over areas in Judea and Samaria that are vital to our security and central to our heritage."
Bibi then changed his terminology. His next mention of Judea and Samaria referenced "strategic" areas of the region, which sounds more limited in scope. One sentence later, Bibi thanked Trump for reaffirming Israel's legal claims in Judea and Samaria.
Netanyahu is a seasoned diplomat and wordsmith. The only way to explain the shifting terminology is by linking them to three different "annexation" plans on the table — only one of which corresponded to Trump's vision.
According to the Institute for National Security Studies (INSS) at Tel Aviv University, one plan on Bibi's table was the annexation of the Jordan Valley, in its broad sense, which constitutes 22 percent of the West Bank. This would provide a land buffer between Israel and hostile nations to the east. That would explain Bibi's reference to strategic areas.
Trump's plan was a second approach. The way Bibi interpreted it, Israel could annex half of Area C, or 30 percent of the West Bank, which is where more than 90 percent of the Jewish settlements are located. That would explain Netanyahu's congratulating Trump for recognizing Israeli sovereignty.
The third plan — a more limited one according to the INSS — would "seek to secure the existing Israeli settlements and prevent their future evacuation," or in other words, satisfy Israel's legal claims to the towns built on state-owned land.
Bibi was carefully touching all of his bases. The umpires in the Trump administration were in an uproar.
Asking a Fair Question
According to Ravid, Trump was livid. Ravid's book takes a deep dive into the confusion and dissension inside the Trump administration, pitting pro-annexation US Ambassador David Friedman against Jared Kushner, who said, "whoa, hold your horses!"
The Trump administration is to blame for not synchronizing its positions in advance. On an occasion when the entire world was watching and listening, there is no excuse for allies such as the US and Israel apparently failing to coordinate their messages up front.
It was clumsy diplomacy at its worst. And after that, the deal of the century was put on ice.
Instead, we got the Abraham Accords. Was that a fair substitute?
Most analysts would say yes. New relations with four Arab countries gave Israel far more security than formal annexation of land and settlements it controls anyway, although some say Israel could have had its cake and eaten it too.
We will never know. Trump and his team deserve credit for brokering the Abraham Accords, and for all the good they did for Israel, including moving the embassy to Jerusalem, recognizing Israel's annexation of the Golan Heights, its defense of Israel in international forums, and for the declaration that the settlements in Judea and Samaria are at least not illegal.
However, for Trump fans who had the highest of hopes for him and his coterie of Orthodox Jewish advisors, it's demoralizing to see how US-Israeli relations disintegrated toward the end.
Ravid writes that when the anti-annexation forces won out, and Ambassador Dermer asked Kushner "whether he could trust the Trump administration," Kushner snapped back: "Don't make the mistake of thinking that everything that happened in the past three years was for you. We did it because we were serious about peace."
Maybe they were, but the Palestinians have never been serious about peace and will settle for nothing less than supplanting the Jewish state and reversing the last two centuries of yishuv Eretz Yisrael.
The fact that Trump spoke warmly of Palestinian Authority chairman Mahmoud Abbas — the founder of the "pay for slay" movement — saying he was "like a father" who "wanted to make a deal more than Netanyahu" is sickening.
It ought to raise fundamental questions about the judgment of America's 45th president, who still dreams about becoming its 47th.
(Originally featured in Mishpacha, Issue 891)
Oops! We could not locate your form.
>